During a raging pandemic, a surging social justice movement and a vitriolic stage of national election politics, one Oklahoma city council took a vote.
A vote that came after nearly 11 hours of heated, impassioned discussion that night and nearly six hours from the previous week's meeting. A vote that would fundamentally alter the political landscape of the town.
A vote whose trajectory would cause such division in the community it earned itself a national spotlight.
Neighbor turned against neighbor. Death threats and violent harassment became regular occurrences. And a national conversation about the role of policing in communities found a smoldering hotbed in Norman, Oklahoma.
On June 16, the Norman City Council voted to cut $865,000 from a proposed increase to the city's police department budget and reallocate it to community outreach. While the department still saw a $104,000 increase from the previous year's budget, the vote symbolized, to some, a signal of the devaluation of police officers. To others, it symbolized a move toward racial justice in policing — something that Norman, a former sundown town until the early 1960s with a racial makeup of 77 percent white people and 5 percent Black people, has a more than complex history with.
Normanites found themselves caught in the middle of a town being ripped apart at the seams. 
In the months that followed, numerous groups marketing themselves as supportive of either the council and mayor or the police sprung up around the city. Community social media pages were brimming with contentious comment sections, council members and community organizers feared for the safety of their families, and one group would eventually attempt to unseat half of the city council and mayor.
'We had to act. We had to do something.'
On June 9, the Norman Collective for Racial Justice occupied a city council budget meeting, weeks after George Floyd was killed by a Minneapolis police officer. In the meeting, the council planned to vote on the budget for the Norman Police Department — an allocation that normally makes up 27 percent of the city's total budget and is the largest share of any department.
Dozens of demonstrators lined up to comment on the budget proposal and cheer on speakers. Among the demands from the collective were to defund and demilitarize the police, transparency and accountability, justice for victims of Norman police and to end the school resource officer program.
Ashley and Elisa, spokespeople for NC4RJ who asked their last names not be used for safety concerns, said they'd tried earlier in the summer to present their budget ideas about NPD to Mayor Breea Clark. Elisa said Clark told them it was too late to submit proposals to the budget, and that the situation might "teach (them) to care about city government when nothing is going on."
After nearly six hours, the council nonetheless decided to postpone the budget decision to allow time for revision. One week later, the council returned to a packed city hall for a meeting that would end in the early hours of the morning the next day.
"(Clark) told me two weeks before that it was too late to change the budget at all," Elisa said. "But then here we were at a budget meeting weeks later at 4 a.m — literally at 4 a.m. in the chamber hall, changing the budget. I was just like, 'I don't understand what you were doing between these weeks.' Things could have been changed."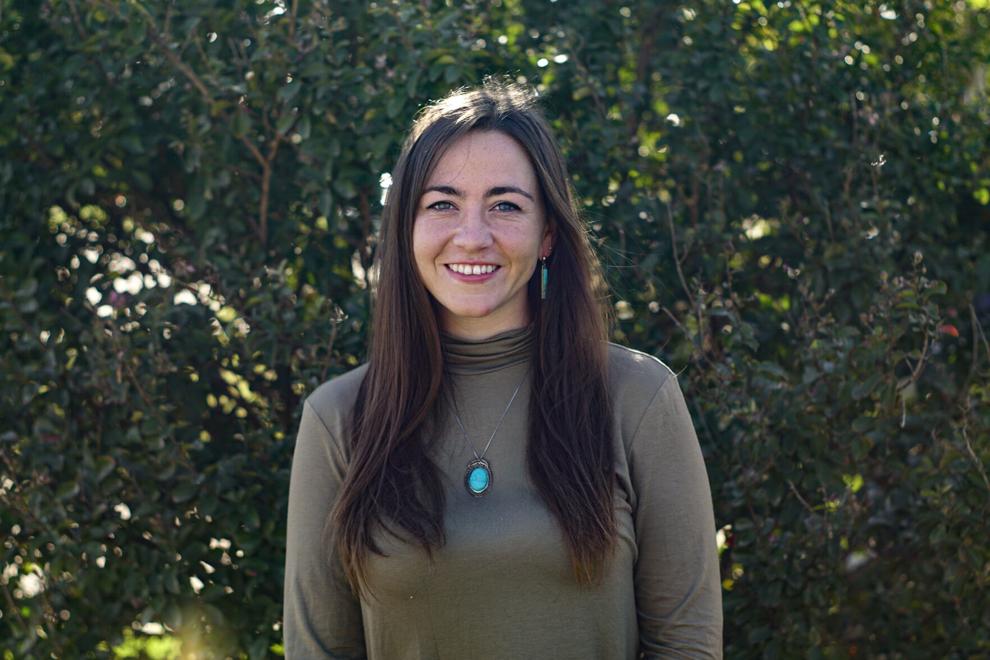 At the June 16 meeting, then-Ward 8 Councilmember Alex Scott — now a Democratic candidate for Oklahoma Senate — proposed a $4.5 million cut to the NPD budget that would allocate $3.5 million to the Public Safety Sales Tax fund to the reconstruction and relocation of a fire station in Ward 5, $715,000 to improve the city's stormwater drainage and sewer, $235,000 to an internal audit function and $50,000 back to NPD for additional officer sensitivity training.
"This amendment basically cuts the salaries and benefits of the police department in half," Scott said at the meeting. "And while I don't expect it to pass, I do expect it to cause a conversation about … how we solve this problem."
Scott went on to detail several instances involving the NPD. Once in 2013, she said a friend called Norman police after a burglary and was interrogated by the officer, who asked the victim — a Black man — if he sold drugs, and the department failed to follow up on his burglary investigation.
In another incident in 2014, Scott said her friend was raped outside of her work and there was "no follow up and no justice." In 2015, Scott said she was assaulted by her home and was told by a Norman officer that "sex crimes are not treated as a priority in the City of Norman," and that "unless you deface property or try to pass a hot check, the case would not take priority," — Scott said there was no follow-up. 
Scott brought up Marconia Kessee, a Norman man with a history of mental illness who was dragged through the Norman Regional Hospital parking lot by two Norman officers. Kessee had been released from the hospital after an emergency room examination for a headache and had refused to leave. The hospital cited Kessee with trespassing, and officers dragged Kessee across the parking lot to the patrol car for an arrest. 
According to the police body cam video, officers refer to Kessee's apparent psychosis as "bullshit," and tell Kessee, who is homeless, to "get over (him)self" and walk across the street to a homeless shelter. Kessee, who is shaking and falling while trying to stand, is asked if he's "putting on a show" so he "can have somewhere to stay." 
"I'm not above dragging you off this property," one officer says to Kessee. As they drag him to their car, an officer tells an onlooker that Kessee is "like a small child who doesn't want to listen." Two hours later, Kessee was found dead in a Cleveland County jail cell. The Oklahoma Medical Examiner Office ruled the death an accident caused by drug toxicity.
Scott said she was also contacted by a resident whose daughter had been "violently raped." While in the hospital, Scott said an officer "disbelieved, disrespected and disregarded" the survivor's testimony and told the 19-year-old she "shouldn't have been drinking."
Scott also referenced a May 5 internal email in which Norman Officer Jacob McDonough sent a picture depicting the Klu Klux Klan from the movie "Django Unchained." 
Finally, Scott recalled an experience she had with the NPD in which she called officers to her house late one night in May after repeated issues with a stalker. She said even though she told the officers about a six-week history of stalking, they began writing down the information only after she called NPD Deputy Chief Executive Officer Ricky Jackson. She said she felt condescended to and not taken seriously. 
Following Scott's testimony, Norman residents argued with council members and one another into the early hours of the morning. Residents told harrowing stories of being targeted or protected by the NPD. After tears, shouts, cheers and impassioned arguments, the council decided on the final cut from the proposed increase: $865,000. 
In an interview with the Norman Fraternal Order of the Police, Norman Police Chief Kevin Foster said his biggest concern was that the council cut nine positions — which had been previously left unfilled — from 180 authorized positions. Foster said what was concerning about the decision was that the cut came from police salaries and benefits, rather than allowing him to go through the budget and suggest cuts from other NPD areas.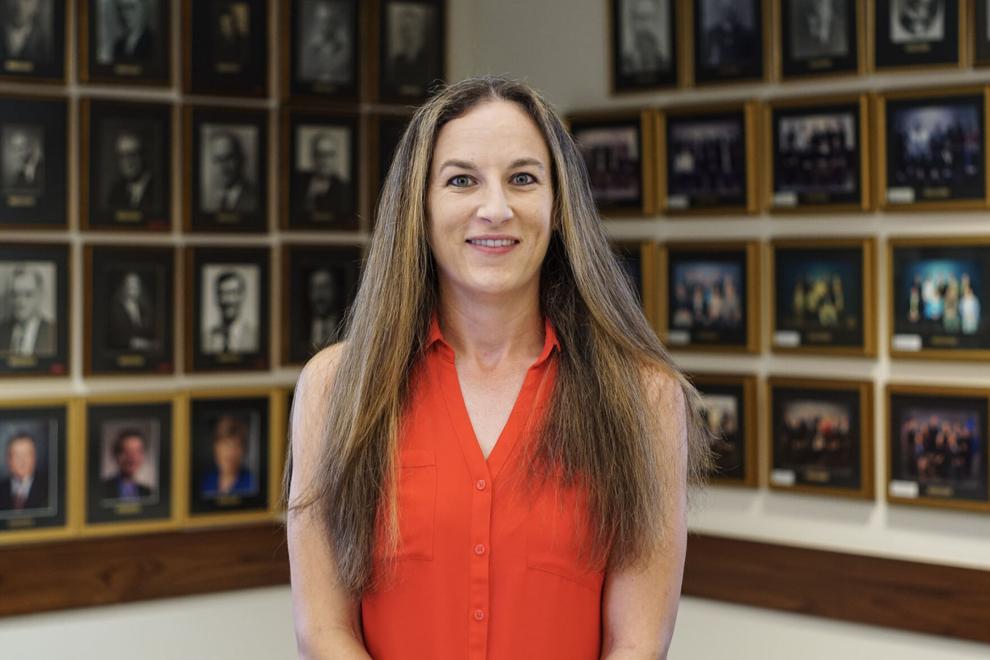 Ward 1 Councilmember Kate Bierman said in an interview she had hoped the council would have come up with a plan before the June 16 meeting. 
"I was expecting a more thoroughly developed plan to have emerged prior to the meeting, and it didn't," Bierman said. "And so Councilmember Scott's amendment was certainly a non-starter for most of us. But we didn't feel like we couldn't not act. We had to act. We had to do something."
Ward 7 Councilmember Stephen Holman said in an interview that every department wanted an increase and many did not receive them. He said considering the drastic decrease in sales tax revenue from the pandemic, the $104,000 increase was a fair expectation.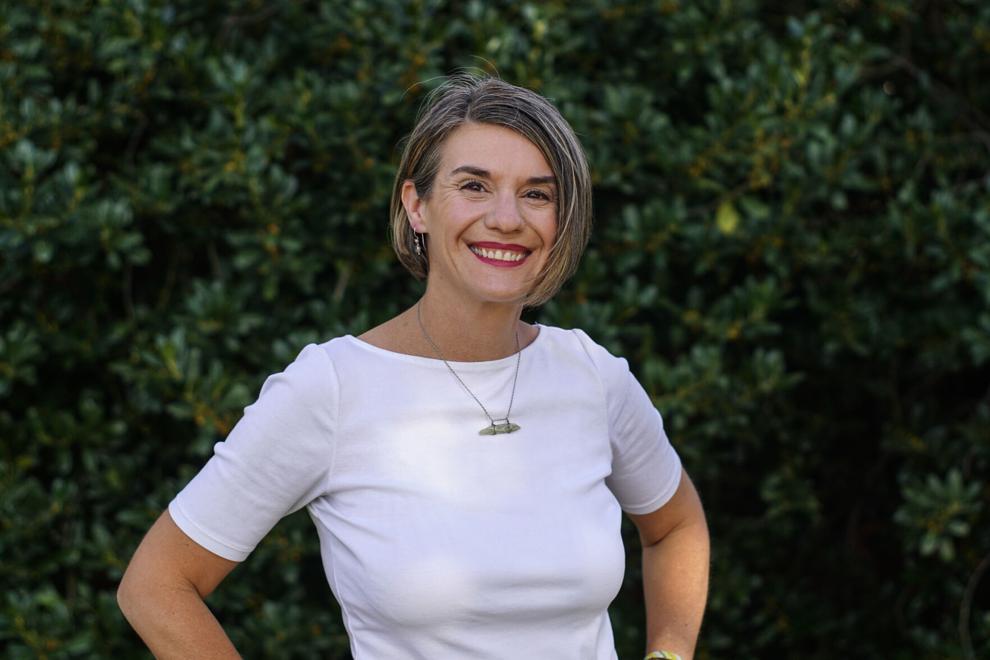 Ward 3 Councilmember Alison Petrone said in an interview she felt like the compromise "struck a fair balance for everybody involved," and it freed money to reallocate to social services such as social work professionals equipped to handle mental health crises in lieu of police officers.
In an interview, former Ward 5 Council member Sereta Wilson — who has since stepped down from her seat citing financial issues from the pandemic — said she felt that while the $4.5 million proposed cut would have been "shocking" and "not the fair thing to do," to NPD officers and their families, she felt like the compromise of $865,000 was a move she could stand behind.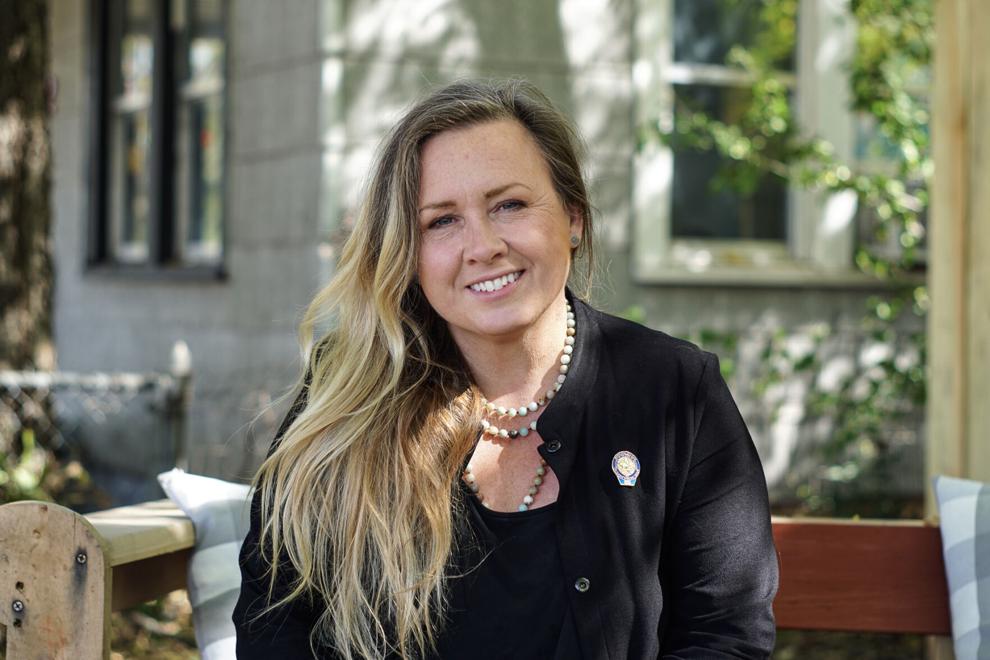 "I feel very proud of what we did that night, even though I know it had a lot of backlash in the community, a lot of backlash politically," Wilson said.
Soon, that political backlash would mobilize. Two Norman residents who weren't in attendance but later watched the meeting saw this moment as a call to action.
'We really didn't anticipate this movement to be this big.'
When Norman residents Sassan Moghadam and Russell Smith heard the city council had voted to cut most of the proposed increase for the NPD budget, they didn't yet know each other. But, the two had the same idea: Recall the council.
Moghadam said when he went to the city clerk's office to pick up provisions for a recall, he was told he wasn't the only one who wanted to unseat the mayor and councilmembers. After Moghadam and Smith met, the pair joined forces to found Unite Norman.
"Because members of our city council did not represent their values while campaigning and have subsequently exhibited some of the most divisive and embarrassing behavior that Norman has ever witnessed, we will recall those holding seats in wards 1, 3, 5 and 7, as well as the mayor," reads the goal statement on the group's website.
In addition to Clark, the group focused its recall efforts on all council members eligible for recall: Ward 1 Council member Bierman, Ward 3 Council member Petrone, then-Ward 5 Council member Wilson and Ward 7 Council member Holman. 
Chief among its complaints and similarly to the Norman Collective for Racial Justice, Unite Norman took issue with the last-minute nature in which the NPD cut was decided.
"What bothered us a lot was that they worked on the budget for five months," Smith said. "And the mayor worked on it for five months, talking to experts and presumably people across the aisle. And then all of a sudden, they cut (the budget) at 3 in the morning."
The issue of the meeting's length was something Unite Norman and Bierman could also agree on. She said in an interview if Unite Norman ever starts an initiative petition to limit the length of city council meetings, she'd eagerly sign it. 
"I will make a big public display. I will Facebook Live me walking up to one of their petition tents to sign that petition," Bierman said. "Because I don't believe that good decision making can happen at 3 a.m. I also don't believe that it's fair to the public sacrifice so much of their day or their evening or their sleep, to be at city council to participate in whatever the final outcome is."
Moghadam and Smith said when they called the first Unite Norman meeting, they didn't realize how many residents would want to join them. Moghadam, a developer, said 250 people showed up to the meeting, hosted at one of his construction sites.
"We really didn't anticipate this movement to be this big," Moghadam said. "We just asked people what they wanted, and we didn't have an agenda. We knew that we weren't happy with the direction that the council was going. And we were given the mandate to not only recall the mayor, but recall four council members."
From that meeting forward, Unite Norman mobilized all over the city. The group filed the recall petitions on July 10 and set up booths in parking lots and city easements and knocked on doors asking residents to sign.
Wilson said while Unite Norman's rhetoric is appealing to some Normanites, she doesn't think the group will be able to win over the city. 
"I don't think they're going to win," Wilson said. "They might have won some small battles, but they're not going to win the war."
'Their mission is to break me.'
Even before the June 16 meeting, Mayor Clark was no stranger to harassment. After a controversial shelter-in-place order and city-wide mask mandate, Clark reported a Facebook post that read, "Mayor dipshit needs to be pulled out of office and tried on the courthouse lawn … the problem with politicians, they don't get hung in public anymore … #bringbackpublichangings!" 
NPD's investigation revealed the post had been made by Eddie Zaicek, a police officer in Lexington, a small town 30 miles south of Norman. Zaicek initially denied posting the comment and said his account had been hacked. He eventually admitted to writing and posting the message, but investigators found no indication of a direct threat to public safety. He had posted the message on the Facebook page Re-Open Norman — a group advocating against a shelter-in-place order made by Clark. 
Clark continued to be harassed. She posted a screenshot from June 22 in which an individual writes in all caps, "We know you are part of the new world order agenda, after we take back our country, you (will) be arrested for committing treason, that's a promise so don't get comfortable, you communist socialist bitch. Your fucking day is coming. Make no mistake you are fucking with the wrong people here in the United States. You are a traitor to the people of Oklahoma."
Bierman said harassment directed at her moved past the local political sphere into the realm of national politics. She said she was criticized for failing to make Norman a "sanctuary city for the unborn," her "foul language" on her personal podcast and the rumor she had a "George-Soros-funded radical leftist agenda."
"It's one thing to disagree with me on a policy action that I actually took," Bierman said. "And it's a completely different thing to tie our local nonpartisan city council races to national political trends. Because we have a tendency to fail to recognize the humanity of our national elected officials."
Bierman said Unite Norman supporters have threatened to protest outside of her house and perform a citizen's arrest on her. They have driven by her house asking if she was Kate Bierman and replied to her answer with, "Fuck you, Unite Norman!"
Wilson said she's also faced aggressive harassment and threats. Even before the June 16 decision, she said she was told to die and to be careful when she ran errands, and anti-abortion groups threatened to kill her for the fetal "sanctuary city" issue. 
Wilson stepped down from the Ward 5 position after the pandemic put a heavy financial burden on the small business owner. Even though leaving the council seat in July meant no recall for her, she said she was still targeted and threatened by recall supporters.
Wilson said one individual told her he had a video of her being sodomized that he would show everyone. Neighbors drove by her house screaming expletives. Another individual called her repeatedly saying he was going to kill her. 
"I just had it," Wilson said. "I was working in my office … and I had a pie pan or a cookie pan and a wooden spoon, and he kept calling. So I just would say, 'bam, bam, bam, bam, bam!' Every time he called me, 'bam bam!'" Wilson laughed and added, "I guess I'm kind of an asshole."
While Petrone declined to specify the threats and harassment she's received, she said the harassment she's gotten since the meeting has "amped up in a volume that would be hard to even describe at this point."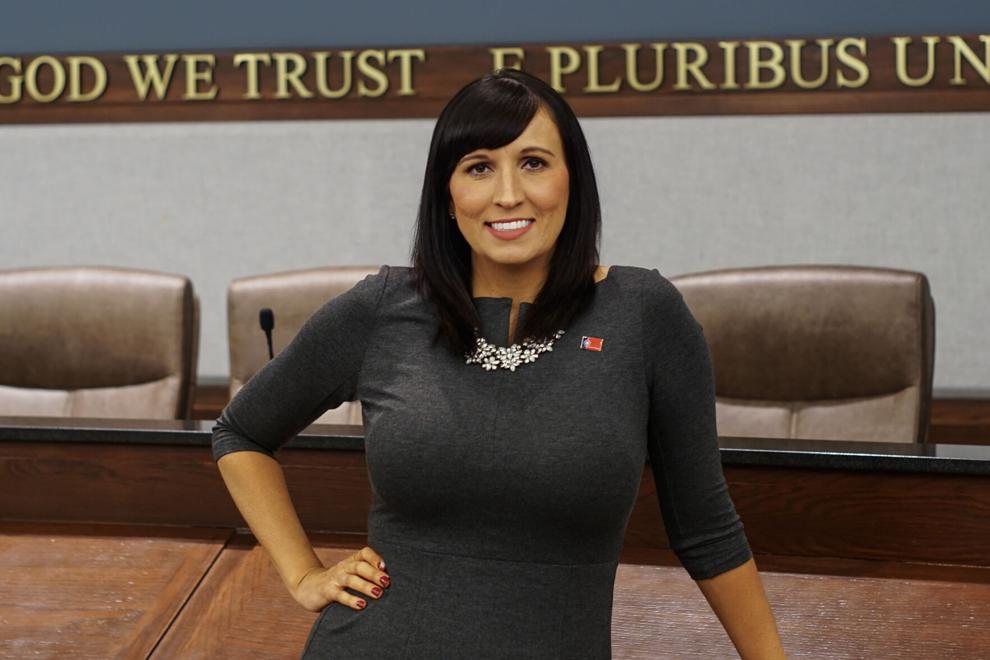 Ward 6 Council member Elizabeth Foreman, who works as an administrative coordinator at the OU Health Sciences Center Police Department, wasn't elected to her seat until weeks after the June meeting, but she said she's still disturbed by the threats other council members received. During the Sept. 22 meeting in which the council passed a measure to penalize unmasked gatherings of over 25 — an order Unite Norman eventually unsuccessfully challenged in court — Foreman said hearing threats from residents was shocking and "completely terrifying."
"I can tell you what," said a resident at the council meeting who identified himself as an Iraqi war veteran. "You can make any law you want to, but you come into my house, telling me that I have to wear this stupid (mask), and you're going to have a firefight on your hands. I'm not backing down. I'm not scared of any of you."
While council members retold their harassment episodes, several mentioned the experience of Scott. Norman Officer John Barbour shared bodycam footage on YouTube from the encounter with officers following issues with a stalker that Scott had described in the June 16 meeting. The footage showed the front of Scott's house. Barbour said he got the video from another person who obtained it through an open records request. 
Barbour also shared Scott's arrest record, saying she was involved in a "protest turned riot." In truth, Scott was arrested for misdemeanor obstruction after she strapped herself to a flagpole outside President Donald Trump's campaign rally in Tulsa on June 20.
Norman master officer Michael Lauderback shared the police incident report and location of Scott's 2015 sexual assault — an incident that happened by her home — to a Norman ward Facebook page. 
City of Norman spokesperson Annahlyse Meyer told The Norman Transcript that though NPD conducted an internal investigation, the city cannot prevent officers from sharing public information. 
June 27, Scott's neighbor, a woman who lives in the same duplex, reported being raped at her residence by a stranger. The neighbor said the man approached her from behind and said, "Maybe next time you'll learn your lesson, bitch," before raping her.
The neighbor said she recognized her rapist's voice from one of Scott's threatening voicemails. She said in the voicemail, the man had referenced Scott as "being a dumb bitch for trying to burn the flag in Tulsa."
Norman police handed the investigation over to the Oklahoma State Bureau of Investigation, which is still looking into the case. 
After the rape, Scott said in an interview she continued to be inundated with threats. She was told she deserved to be hanged from the same flag pole she climbed in Tulsa, and that hopefully she wouldn't get robbed because police wouldn't help her. Another person told her she should be buried under the jail. Sept. 22, Scott — a vegetarian — woke up to severed duck heads and chicken feet all over her lawn.
When Scott listed her death threats and harassment episodes, her tone stayed casual.
"I'm completely desensitized," Scott said. "With the death threats, the assault threats, the things that they're saying, they're trying to dehumanize and tear me down — their mission is to break me. And instead of breaking me, I've just completely stepped outside of myself."
Council member Holman said in an interview that in his 11 years on council, he's noticed he doesn't receive the same caliber of attacks as his female counterparts. He said especially lately, attacks against the council have "appeared to be much more intense" and directed at female council members. 
Council members aren't the only ones on the receiving end of harassment.
According to Moghadam, when Unite Norman set up their booths on public right-of-ways, several business owners were called and threatened with boycotts if they did not have the organization move. Smith said the group received repeated messages threatening to run the group members over, burn their houses down and shoot them. A Unite Norman spokesperson said they sent The Daily proof of these threats, but the package has not arrived by time of publication.
Smith said people came to Unite Norman booths with billy clubs on several occasions, screaming, "Fuck America! Fuck Unite Norman!" and refusing to leave. He said one man parked his car near the booths, laid on his car horn, then "spread his butt cheeks" at female volunteers.
Smith said he also received messages telling him what he was doing outside his house at any given moment, indicating he was being surveilled. He said Unite Norman has asked the council to condemn threats of violence against the group, but the council has not responded.
Council member Holman said Unite Norman has not reached out to the council with instances of harassment for the members to comment on.
In mid-July, a Facebook group called the Norman Police Accountability Project surfaced, posting pictures of NPD officers and links to their addresses.
Moghadam said the threats have shown him an ugly side of Norman.
"Of course, we're concerned," Moghadam said. "You know, I have a family — I want to see my grandkids around, be around for my grandkids. (…) The downside to not (carrying arms for protection) is what's frightening. The threat of people terrorizing you and intimidating you, I don't want to live in that society."
'Our kids are watching us.'
In the end, after the signatures were counted and over 3,600 signatures for the mayor's petition were found to be invalid, Petrone was the only one of the five targeted council members who could have faced a recall election. However, on Oct. 14, the Norman Transcript reported the city clerk and legal staff had reviewed the signatures and found eight duplicates, bringing the total number of signatures down to three below the requirement. 
But the issue of whether the NPD received a reduction in funding is still being debated by both camps. Even though the department ultimately received a $104,000 increase, Moghadam said the group still considers the cut a reduction due to inflation.
"I think that a lot of people are coming up with creative ways to be angry," Petrone said when asked about Unite Norman's reasoning. "... We made sure that our officers — no one lost their job and no one lost their raise. … We were actually very careful about being intentional that we weren't actively hurting any of our officers."
Foster said the department is "continuously working to maintain minimum staffing levels for some shifts despite the cuts in staffing" that resulted from the budget cuts. He said the department needs funds for training so it doesn't have to rely on seizure funds. He also said the department's morale has taken a hit.
Foster said 10 officers have resigned or retired since the June 16 meeting. He said while none "directly cited" the city council's budget cut as the only reason they left the department, he said it was "clear it was a determining factor." The department is accepting applications for its next police academy.
Unite Norman filed a lawsuit against City Clerk Brenda Hall after the petition signature counting. Moghadam said because of the city charter, if a Norman resident moved into a different ward and did not change their address with the election board, their signature would be rendered invalid. Because a mayoral recall affects the whole city, Moghadam argued those signatures should still be counted. 
Moghadam and Smith said while their movement may be stalled in one area, it's just beginning in others. The pair said they intend to file initiative petitions and open a permanent office in Norman. Smith said that even with the added stress in his life, he's proud of the movement they've created and its growth despite the pandemic.
"I want my kids to see that there is sacrifice in trying to change the direction of your city," Smith said.
As Petrone goes forward in governing a city divided, she said she will continue to "model respect" for her neighbors, and ultimately hopes the community will remember that the future of Norman is taking notes.
"Our kids are watching us," Petrone said. "And I don't know what other people's vision is for the future, but my vision is that my kids will be empathetic, compassionate, civic-minded, and that we lead with mercy and grace and intelligence, and that the future is a bright place. I just hope that people can remember that their kids are watching."
*Ward 4 Council member Lee Hall, Ward 5 Council member Michael Nash, Ward 8 Council member Matt Peacock and Mayor Clark did not return requests for comment.