Becky Tyler was a stay-at-home mom. 
Alfredo Tandarne spent game days in Norman as a custodian in the Sooners' stadium. 
Walisa Sanders was retired.
Tyler, Tandarne and Sanders now experience homelessness and need help as they seek housing. 
Sanders said that people with Section 8 vouchers, an assistance program that provides rental subsidies, are left to find a home with little help. The voucher grants 120 days to find a property, allowing for two 30-day extensions. Normanites have to restart the process if they fail to secure housing before the expiration of their extensions.
Lisa Krieg, manager of the Community Development Block Grant Program for Norman, estimates a shortage of 9,000 rental units that should range in affordability, based on American Community Survey data. 
There isn't an exact number of affordable housing units currently available in Norman, as affordability is dependent on the tenant's income, Krieg wrote in an email. 
There are multiple assisted units in Norman that are either tax credit properties or housing developed with a specific funding source that maintains affordability. This includes public housing and properties aimed at specific populations, like the elderly or people with disabilities.
Section 8 housing vouchers aid people in situations similar to Tyler, Tandarne and Sanders', but obtaining a voucher isn't easy. Applications are only accepted in paper form and require three types of identification before people can be placed on a waitlist. Sanders and Tyler said it was a lonely one.
Sanders said she didn't feel supported in a "broken system," and both women highlighted the difficulties that come with obtaining a voucher. Sanders said the process was too robotic and she felt she was being set up for failure.
According to the U.S. Department of Housing and Urban Development, public housing agencies control voucher programs locally, with case managers providing housing assistance. The authority covers most of the costs, and the tenant pays a portion of their rent based on income. 
 "(Housing Authority employees) don't make you feel supported," Sanders said. "They don't make you feel welcomed, and they (don't show they) want to help you or that they care. And if you need help, to hell with calling somebody that has your case. … They'll say: 'We can't help you.'" 
Tyler has experienced homelessness for over four years, and her housing search has been lengthened by a brain tumor diagnosis, bad rental history and divorce. An expired driver's license and no birth certificate also prevented her from completing her paperwork to apply for Section 8.
Tyler eventually received a voucher that will expire at the end of November and is temporarily staying at the OU Motel. While she's hopeful she'll find a more permanent residence before then, Tyler is unsure of whether that voucher will be renewed.  
Tyler has checked her email for two weeks for an update about her application for an apartment on Alameda Street. Without any updates as of Oct. 30, she said employees at Food and Shelter helped her find available properties, as they have their own case managers and operate both rehousing and permanent supportive housing programs. 
Tyler was a single mother of three after her divorce. Her children are older now, and her 25-year-old daughter, who is also a mother, works in Tulsa. Her 21-year-old daughter lives in Norman and vowed to help Tyler get back on her feet. Her 20-year-old son is a graduate of the Bridges of Norman Program, which assists teenagers experiencing homelessness with graduating high school.
"I'm just frustrated by the whole thing," Tyler said. "Frustrated with myself for getting into this mess and for staying (in) this mess for so long. My kids shouldn't feel like they need to take care of their mom." 
Tandarne experienced a fate similar to the estimated 9.6 million Americans who lost their jobs due to the COVID-19 pandemic. He was let go from OU after two years working as a stadium custodian and now relies on a bicycle to search for housing. 
Tandarne said he's ready to get back to work after being unhoused for over two years. He's on his third Section 8 voucher but has struggled to find a property. Tandarne said finding a home is the first step in recovering from the lasting effects of the pandemic. 
The effects of COVID-19 on affordable housing have been top of mind for Ward 1 Councilmember Brandi Studley following the end of moratoriums on evictions. In September 2020, the Centers for Disease Control halted evictions to prevent the spread of COVID-19 and provide aid to individuals who couldn't work during the pandemic. 
"We've been really concerned and (are) trying to keep our eye on the aftereffects of COVID-19 and what that looks like for families who were not having to pay rent and now are," Studley said. 
The future of affordable housing in Norman is partially in the hands of city council members in consultation with organizations like Food and Shelter. The council placed affordable housing as one of its priorities for several years in a row, including at its yearly retreat this past summer.
Affordable housing has faced complications from the council, as plans to renovate a former specialty hospital into housing units were originally shot down at the Aug. 9 meeting in a 4-to-3 vote. The project was one vote short of passing, with two members absent and the three self-proclaimed conservatives, including Mayor Larry Heikkila, Ward 3 Councilmember Kelly Lynn and Ward 5 Councilmember Rarchar Tortorello, voting against the measure.
The project was later revisited on Aug. 22, passing with a 5-to-3 vote. Heikkila, Lynn and Tortorello voted against the measure again. Ultimately, the specialty hospital's budgetary needs grew too large for the city.
City staff is exploring a new property: a former hotel located at 309 Norman Center Ct.
In 2021, the city of Norman, in partnership with the Cleveland County Continuum of Care, released a Homebase gaps analysis based on community feedback and the opinions of people experiencing homelessness between January and June.
Over 85 percent of respondents agreed or strongly agreed that it is possible to reduce the population of unhoused people in Cleveland County significantly.
The study identified seven key areas where municipalities could support people experiencing housing insecurity, including opportunities for safe and affordable housing, support services and prevention assistance.
Cleveland County has just under 300,000 residents, according to the U.S. Census Bureau, making it the third-most-populous county in Oklahoma. The Homebase study estimated that nearly one-third of the county's overall population is in danger of becoming homeless because of cost burdens, which is when 30 to 50 percent of a household's income is allocated toward housing expenses.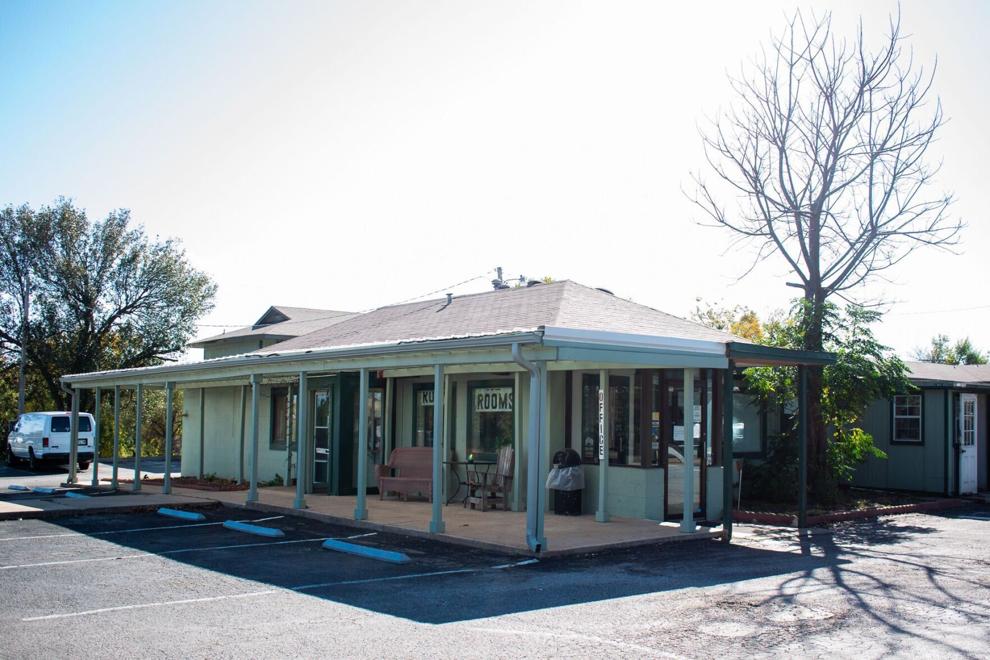 A team of OU researchers is working on a gaps and needs analysis of homelessness services across the state. The team includes Christina Miller and David McLeod, both OU social work professors, Bryce Lowery, a regional and city planning professor, and eight graduate students.
Their data is collected from focus groups with service providers and people facing housing insecurity or who are currently unhoused.
Lowery said the federal government is positioned to give about $32 million to Oklahoma to prevent homelessness and aid unhoused people. The purpose of the research project is to create a plan to give to the Oklahoma Housing Finance Agency that will determine program allocations.
Lowery said though it wasn't the system's intention to become so difficult, the team understands Section 8 is "really problematic."
"Something we're finding is that the voucher system is almost like a scarlet letter on people, in a weird way," Lowery said. "It's not meant to be that way, but many landlords now would rather find non-Section 8 people to rent to because of the paperwork and the bureaucracy that's involved."  
McLeod said out-of-state investors and corporations purchasing housing property in Oklahoma and raising rent makes them extremely hard to communicate with while searching for housing. 
"We were able to advocate for people to get into housing, and a lot of those tools that service providers had before, they don't have anymore because those relationships have been diminished," McLeod said.  
McLeod said an absence of local landlords has fueled Norman's affordable housing problem, as out-of-state landlords are less likely to accept any housing vouchers.
A voucher often comes with stipulations for the landlord that a housing unit must be kept to a certain standard of living, McLeod said. He said landlords can make more money on subpar conditions, as vouchers only pay the market rate for properties. 
Lowery said OU threatens housing options with an undergraduate student population of over 26,000 and over 11,000 faculty and staff, according to the OU Fact Book. He said the student and faculty influx and the number of visitors drawn to the school affect the city's real estate market.
Emily Johnson, a social work master's student, said most housing in Norman under $500-600 a month is reserved for students. During the early days of her housing search, Tyler recalled that her daughter found a property for $500 a month that she could afford but was disappointed to discover it was student housing. 
McLeod said Norman is already one step ahead in improving housing conditions by being willing to address the situation. Johnson said shifting community attitudes regarding homelessness and abandoning stereotypes about the unhoused population was important to support affordable housing efforts. 
"(Unhoused people are) going to be in our backyard," Johnson said. "They're going to be our neighbors. Disbanding the myth that homeless people struggle with mental health issues or that homeless people are dangerous, in addition to affordable housing, would be the two most prominent things."
Tyler wants a safe place to stay at night where she can leave her belongings during the day while searching for housing or work opportunities. 
Tandarne utilizes the Food and Shelter lunch service but tries to not lean too much on service providers while searching for housing. 
Sanders said she hopes to see fundamental changes in the Section 8 system to ensure vouchers are cashed and housing is obtained. 
"They need to change their system," Sanders said. "They need to change from the way they used to do things years ago. They're not really acting like they want to help people. … I will speak my mind when I feel like I'm being mistreated, disrespected, locked down and frowned upon because I'm in the situation I'm in."