The Jones Assembly, an eatery and entertainment venue in downtown Oklahoma City, is hosting the TJ Après pop-up event through March 4.
TJ Après is an immersive dining experience on the patio of The Jones Assembly, which is decorated to look and feel like a ski lodge. The title plays on the phrase "après-ski," which refers to the activities and entertainment following a day of skiing.
Annie Tucker, director of marketing at The Jones Assembly, said that many employees are fond of skiing, along with owners Graham Colton and Brian Bogert.
"The idea really came from a general passion for that après-ski culture," Tucker said. "That culture is really fun and kind of more elegant, that cool ski lodge feel that you get in cool Colorado towns or abroad."
Tucker said that the start of the year is usually slower and people don't necessarily want to go outside. The Jones Assembly wanted to provide an exciting event despite that.
"We put a roof on and insulate and heat our patio," Tucker said. "It's a more fun way to come experience it. We wanted to have a fun event in this kind of blah time of year."
Tucker said that they went all out to make the patio feel like a true ski lodge, including various special decor to transform the space.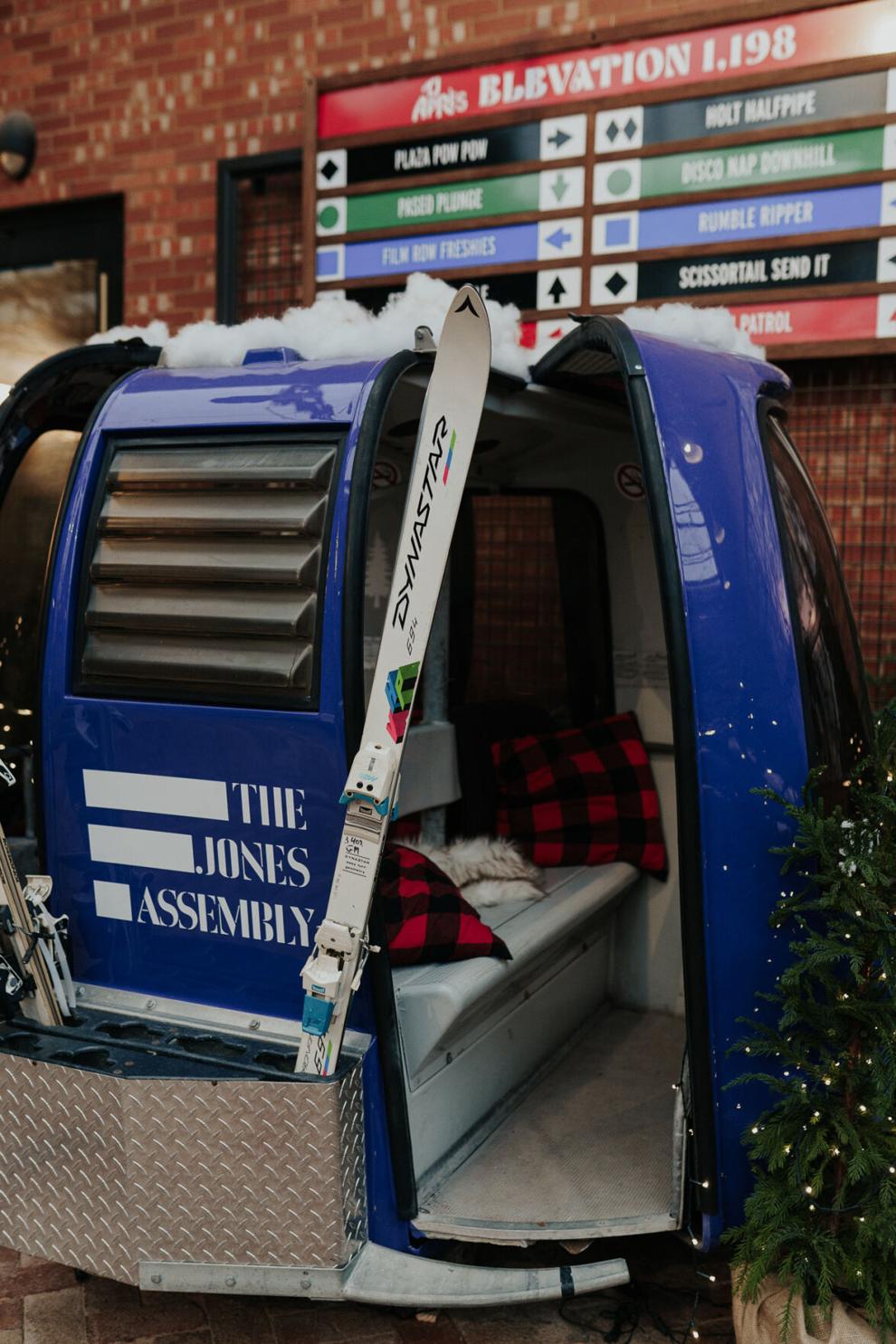 "All the decor is so great," Tucker said. "My personal favorite (is) these chair lifts that are hanging from the ceiling with mannequins dressed in ski gear. We also purchased an old gondola from Aspen mountain, and got it repainted with new decals and 'jonesed' it out. We have it set up where you can take pictures in the gondola."
Tucker said that there are several fun food and drink items exclusive to the event, and that it's an event people should go to with a group to make the most of it.
"The black truffle fondue is super delicious," Tucker said. "We also have cacio e pepe crocchetta, which is our famous pasta without the fork. There's also our giant mountini, which serves four or more and is in a giant martini glass. It's our frozen espresso martini and it has a marshmallow-y sort of cold foam on top."
Tucker said the event encompasses The Jones Assembly's three pillars: food, spirits and music. There are DJs on Friday and Saturday nights, and the menu for this event is more robust than those for other events they have hosted.
"We don't typically do something this innovative at this time of year," Tucker said. "I don't think there's many things like it in OKC. It's very all-encompassing. We always like to do things that encompass our three pillars."
Tucker said that guests have even come to the event dressed in full ski gear. It's an immersive experience that makes people feel transported.
"It's a full-fledged experience that you just have to come see to understand," Tucker said.
The event is for all ages, and guests must make a reservation for entry. "Lift tickets" are $15, and available here. To learn more, visit The Jones Assembly website.
This story was edited by Silas Bales and Emma Blakley. Grace Rhodes and Nikkie Aisha copy edited this story.