Oklahoma's disappointing season met a fitting bitter end.
With 55 seconds remaining in Thursday's night's Cheez-It Bowl, the Sooners trailed Florida State by a field goal with no timeouts left to aid their last-ditch drive. OU's lack of discipline in key moments was its biggest pitfall in 2022, and that was never more evident than in its finish in Orlando.
Quarterback Dillon Gabriel started the drive with a nine-yard completion to tight end Brayden Willis, but a false start erased the gain and initiated a 10 second runoff. The next play, an incomplete pass to Willis, induced a holding call.
Two plays later, Florida State's Jared Verse and Dennis Briggs Jr. sacked Gabriel at OU's 20-yard line. The Sooners' signal caller raced to help offensive lineman Aaryn Parks off the ground and tried to line up for one more snap, but they couldn't get the final snap off as the clock hit zero.
Florida State's players stormed the field at Camping World Stadium, coach Mike Norvell took a Cheez-It bath and the Sooners could only stand and watch. A season far from OU's lofty standards of the past two decades would have no redeeming closure. Ultimately, the Sooners suffered their fourth straight loss of three points, showing their largely inexperienced roster is still learning how to win close games.
Florida State 35, Oklahoma 32.
The Sooners (6-7) concluded their first losing season since 1998, one that few foresaw reaching such lows when Venables became head coach last December. His return to Norman rejuvenated a fanbase stung by Lincoln Riley's departure for Southern California. But the results of Team 128 fell short of expectations and brought into question the program's preparedness for its impending SEC transition.
"Incredibly proud of our team," coach Brent Venables told reporters in Orlando. "Disappointed for them in the loss. As I told them going into the game, not going to play the scoreboard. I want to see fight. I want to see guts. I want to see courage. I want to see toughness. I want to see physicality, not perfection, all right. I want to see belief. We saw that tonight from our guys."
OU hung with FSU in a compelling battle before 61,520. It entered the bowl missing leading rusher Eric Gray, starting offensive tackles Anton Harrison and Wanya Morris and top defensive tackle Jalen Redmond due to NFL draft opt outs. Center Andrew Raym and right guard Chris Murray were also out, so the Sooners rolled started four reserves on their offensive line.
Despite that, Gabriel gave his all, going 14 for 24 with 243 yards and two total touchdowns. Wide receiver Jalil Farooq caught Gabriel's scoring pass and finished with four catches for 59 yards, displaying the potential of a No. 1 option next season.
Freshmen running backs Gavin Sawchuk and Jovontae Barnes both rushed for 100 yards and a touchdown as OU carried a season-high 60 times for 253 yards, eclipsing 250 rushing yards for the fourth game this season and the only one that ended in a loss.
But FSU (10-3), with no major opt-outs, rolled behind quarterback Jordan Travis, who threw for 418 yards, including 17 explosive plays of 20 or more yards. Running back Treshaun Ward tallied 81 yards and two touchdowns and receiver Johnny Wilson shredded OU's secondary with 202 yards, including a 58-yard catch on the decisive drive.
"They have done everything that we have asked from them, and couldn't be more proud of them for that," Venables said. "Disappointed in, again, not being able to find a way to win the game. They made a couple more competitive plays than we did, and we certainly had our opportunities tonight. Like the normal ebbs and flows of any game, they did enough to win."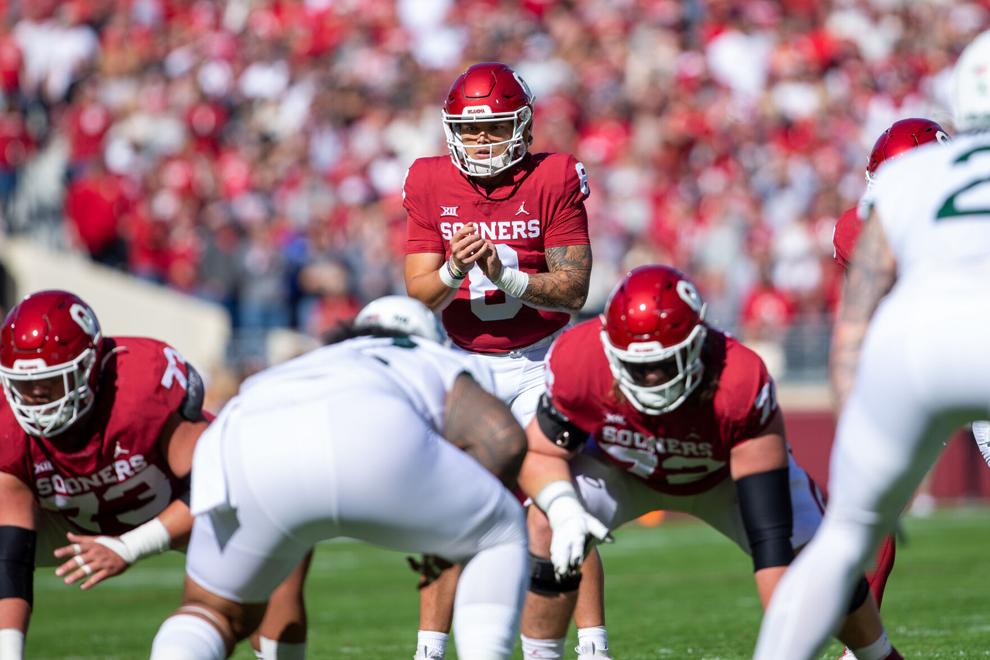 For OU, complementary football remained pleasant when present but often elusive.
Gabriel's 22-yard touchdown pass to Farooq in the first quarter followed a Seminoles three-and-out and Sawchuk's 15-yard touchdown run in the fourth quarter bookended Billy Bowman's fourth down interception.
But the defense also forced two turnovers on downs in the first half, off which the offense produced zero points via a three-and-out and a missed field goal attempt, providing a slim 17-11 halftime lead.
FSU took control early in the third quarter with its 15-play, 94-yard, near-five minute possession that was sandwiched by an OU punt and turnover on downs. Venables burned a timeout to rest his gassed defense after it allowed two long third-down conversions.
"I think they got us into a couple of tough matchups," Venables said. "They made a couple of competitive plays. Then, Jordan Travis does what Jordan Travis does sometimes. He extended plays with his legs. He does a great job of keeping his eyes down the field, and the receivers do a great job of staying open and staying alive."
Ward's 1-yard touchdown run put FSU up 18-17 and OU turned the ball over on downs the next possession, while Venables used another timeout resetting the gameplan.
Oklahoma retook a 25-18 lead on Sawchuk's touchdown to open the fourth, but the defense caved, allowing Ward to respond with a 38-yard tying scramble. With less than 10 minutes left, Sawchuk coughed up a costly fumble at the FSU 32-yard line. Six plays later, Travis threw a 17-yard touchdown pass to Markeston Douglas.
Barnes answered with a 12-yard rushing touchdown for a tie at 32, then Florida State milked the clock, forcing Venables to call his final timeout before the Seminoles kicked the go-ahead 32-yard field goal with 55 seconds remaining.
It would've taken a near miracle for OU to reach field goal range from its own 25-yard line with no timeouts, especially as Gabriel threw behind a struggling line that surrendered a season-high six sacks.
"I am proud of our guys," Venables said. "Again, disappointed for our seniors, but as I told them, foundationally, how we do what we do is what matters. It is an easy time now for people to judge us based on being 6-7, and that's fine. That is what goes with the territory. This is a performance-based profession, and people on the outside are going to judge us on that.
"Winning is incredibly important, and those are the standards and expectations that are here at Oklahoma."
While Venables maintains the players' buy-in to his instruction has never wavered, the execution must improve in year two.
"If we come up short in a lot of different areas, as a staff and certainly on the field, we certainly did, there is plenty of disappointment and there are things that we will need to do better moving forward," Venables said. "That goes without saying."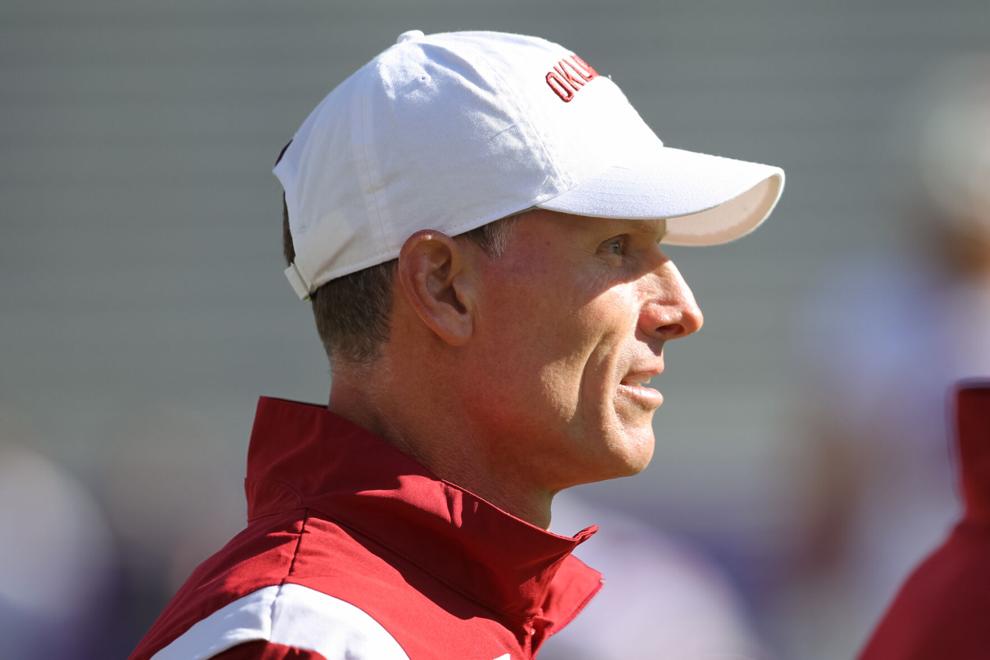 Those who remain now have opportunity to parlay lessons from a tough year into resurgence. While neither Gabriel or leading receiver Marvin Mims has announced whether they'll return, OU can only hope they'll stick around to lead its offense. It would greatly benefit from their leadership as it loses Willis and linebacker DaShaun White to the NFL.
Venables has already looked to the transfer portal to add experience, adding tight end Austin Stogner, defensive linemen Trace Ford and Jacob Lacey, safety Reggie Pearson plus a budding star linebacker, Dasan McCullough.
OU also signed the No. 5 recruiting class nationally, per the 247Sports Composite ratings. Defensive end Adepoju Adebawore and safety Peyton Bowen are five-star recruits who could impact the defense immediately, with quarterback Jackson Arnold the likely cornerstone of the Sooners' future.
All that, with the commitment of the players already in the locker room, Venables says, lets him "see the trees through the forest."
"Scarred up from a challenging season, but I know the type of men, the type of people that we have in that locker room," Venables said. "For me, that's what I hang my hat on in regards to we are going to be fine, all right? Again, go back and look at a lot of things, and there is a gazillion things that we will go back and look at that we have to be better at programmatically, scheme, personnel — all of it."
Thursday marked one year to the day that legendary coach Bob Stoops led the Sooners to an Alamo Bowl win over Oregon that eased the pain of Riley's departure. Afterward, he handed his trademark visor to Venables and declared OU "isn't going anywhere" and would "only keep climbing."
To most purveyors, there were flashes of improvement this season, but not enough.
Not enough discipline, not enough cohesion, not enough clear-eyed decision making.
Not even enough time for the final snap.
But, Venables says "guts, courage, fight, physicality, attitude, belief, commitment, trust, love, respect," are all traits he saw from his players amid the loss.
That has him confident he has set a good foundation for a more successful future, and can lead OU back to its winning standards.
"For me, it starts with those other things," he said. "Certainly disappointed being 6-7, but proud in a lot of the things that we were able to accomplish, and certainly proud of the players and their work and their fight and their achievement. There is plenty of achievement there. In the middle of losing, there is plenty.
"For a lot of people, they can't see that because they are not inside the building, and that's fine. We will be judged by being 6-7. That's fine, too. For me, for us, I know what the future looks like. I have been seeing it in that locker room. The winning will come.
"I know that without question."
Editor's note: OU Daily's coverage of the Cheez-It Bowl was produced remotely from Norman.