Before he made his decision to play football at the University of Oklahoma, before he was a 6-foot-3, 250-pound defensive end who made his first start as a freshman and before he outgrew his five brothers and sisters, Ronnie Perkins vowed with tears in his eyes to always clean his room.
His dad, Ronald Perkins, says Ronnie was around 7 or 8 at the time. He told Ronnie that if he didn't clean his room, he was going to miss football practice.
"That's one of my favorite stories of him, of how passionate he was," Ronald said with a laugh. "He told me he would never go without cleaning his room ever again."
Ronnie has come a long way since then. Although he's not very well known now, he's on his way to be.
Ronnie grew up on football. From playing with his brothers and having his dad coach him since he could walk, to never taking off his cleats, he can't stand to not be on the gridiron. This mentality has led him to adapt a talent for always being able to adjust to the next level. And this was evident when Ronnie made his first start at defensive end as a true freshman in No. 8 Oklahoma's 52-27 win over TCU Saturday half way through the season, proving himself to be an immediate impact for the Sooners.
And that's how he's been all his life -- a life that revolves around football.
"He was born into it," Ronald said. "Ronnie was always in the mix of things… I used to wake him up when we didn't have practice in the summers and take him to local parks, train with him, and teach him about the fundamentals and the techniques of football with his brothers.
"I kind of knew right off the bat he was gonna be a special talent."
"I'm going to school with my cleats on"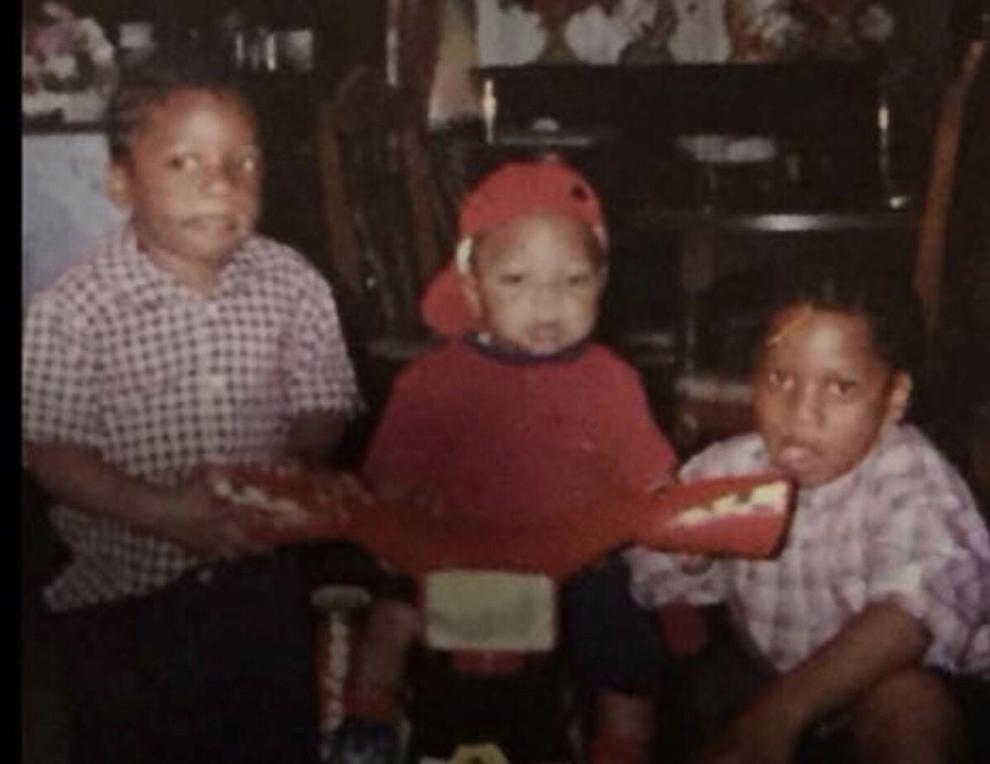 Before he was 7, he joined his first team under his dad, but Ronnie was too young to join his brothers on the team. That didn't stop him from practicing with them. He would run plays and participate in the tackling drills as if he were on the team.
"On Ronnie's first day of little league practice, his first day of football, my dad made me and him line up in the front yard and go at each other, and just run into each other without any equipment on," said Ronnell, his older brother by three years. "That kind of got him ready for the big boy ball. My dad told me 'show no mercy on him.'
"He always used to play with the bigger people."
Ronnie was born and raised in St. Louis, Missouri, to Ronald and Nakeisha Perkins. He's the youngest of five brothers and sisters, Ronald, Ronnell -- a junior safety at the University of Missouri -- Roneisha, Ronna and Ronera. It was through his dad and his brothers that he was introduced to football, although he didn't start out as the dominant force he's become.
Ronnie was still smaller than his brothers and their teammates at the time, and Ronald would watch him as he ran all over the field trying to tackle them at practice.
"His brothers would knock him down and his brother's teammates would knock him down and he'd get up," Ronald said. "He's only like 3 or 4 years old and he'd go and try and tackle 7 to 8 or 9 year old guys."
At the age of 7, Ronnie finally got to play with his brothers. He was so excited, he never took off his cleats. He tried to wear them everywhere -- even to school.
"He's like in the second grade and he's trying to wear his football cleats because he knew it was his time," Ronald said.
"He was like 'I'm going to school with my cleats on. I'm gonna be ready for practice,'" Ronnell added.
Starting his career as a running back, Ronnie was still one of the younger kids on his team and in the league. He didn't play like it. Ronnie's athleticism and physicality were ahead of his age. He would drag kids with him when he had the ball.
Ronnie was later moved to defensive end because of that toughness.
"On the defensive side he was just so nasty," Ronnell said with a laugh. "He'd get back there and throw people on their heads. Parents in the stands would be mad because he was just so physical with those little kids… We just always knew he was going to be a defensive guy."
Ronnie proved to be one of the best players wherever he played, and showed no signs of slowing down. Carl Reed took notice of Ronnie when he was 10 years old.
"He was just so dominant," said Reed, who coached Ronnie's brothers at University City High School. "He was on a little league team with a bunch of great players back then. Kamryn Babb is at Ohio State. Kelab Eleby is playing quarterback at Western Michigan. They just had a fabulous youth football team and a lot of great guys on it and it was obvious that he was the cream of the crop from day one."
"He was an immediate impact guy"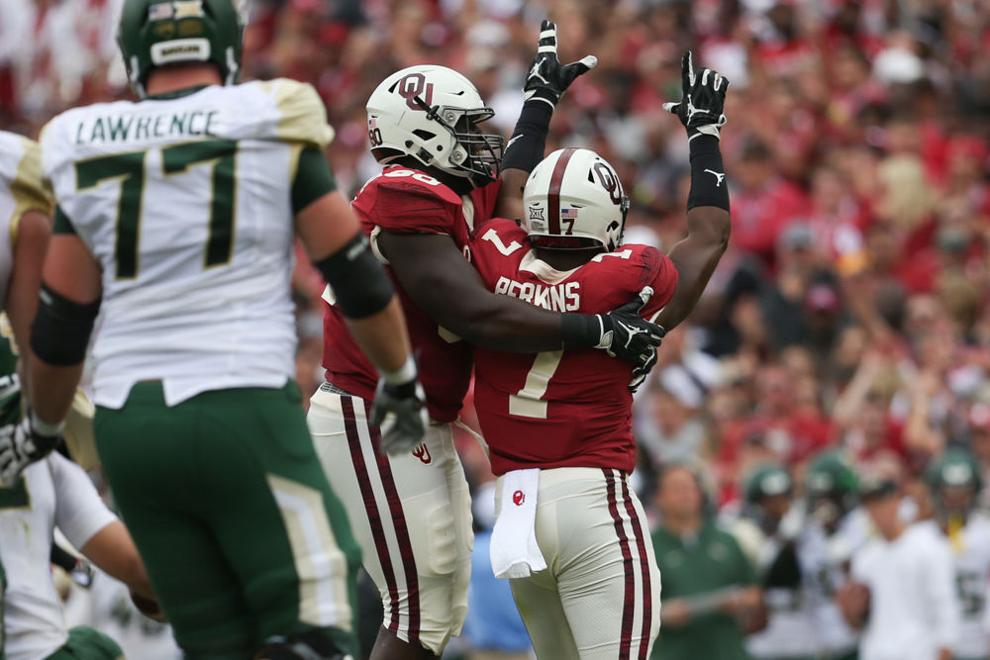 As Ronnie waited for his time to play in high school, he was at his brother's games on the sidelines. He couldn't stay away. His oldest brother, Ronald, played center for Reed while Ronnell played a variety of positions on offense and defense, being known as one of the top players in the state of Missouri.
Ronnie would get the chance to play with Ronnell, a senior at the time, his freshman year at University City High. He would also get the chance to play for Reed -- who took the head coaching position at Lutheran North High School before Ronnie's freshman year -- attending Lutheran North his junior and senior seasons.
Adjusting to high school play was no problem for Ronnie, which is why he started on varsity as a freshman.
"It was so cool. I just look at it as a blessing," Ronnell said. "It was just so cool to have my little brother playing with me and just showing him the ropes."
"He was awesome," Ronald said. "Probably one of the only freshman to play and start on the varsity team. His brother Ronnell was also on that team as a senior. Ronnie just always dominated the ball coming off the edge in high school."
Since Ronnie began his high school career as a starter, he already had two years of experience when he joined coach Reed as a junior at Lutheran North High. The transition, once again, was no problem for him.
"He was an immediate impact guy from the very first time he played high school football.... He was completely dominant," Reed said. "At every step there was no developmental part that he didn't understand. He has a very high IQ. And he was prepared."
Accumulating over 40 offers from colleges all over the country, Ronnie made a name for himself as a defensive end, ranked No. 7 nationally in his position on Rivals for the class of 2018. At that time of getting offers from schools such as USC and Michigan, Ronnell was already playing safety at the University of Missouri -- one of the 40 schools who had offered Ronnie.
But Ronnell didn't force Ronnie to follow in his footsteps. He let him choose what school was best for him.
"I wanted him to make his own decision, be his own person," Ronnell said. "That's what I told him. Going through the recruiting process: 'You don't have to come follow me or listen to anybody says.'"
Halfway through his senior season at Lutheran North, Ronnie made his decision to commit to OU. Defensive line coach Calvin Thibodeaux played the biggest role Ronnie's commitment, connecting with him over phone and over social media.
"I think he really fell in love with coach (Thibodeaux) and coach (Lincoln) Riley," Ronnell said. "He told me he was already feeling the coaches, the vibe with the coaches. He really trusted them. It's where he wanted to go."
Interim defensive coordinator Ruffin McNeill credits Thibodeaux for landing the talent.
"Calvin located him… he had a really good connection in the St. Louis area," McNeill said. "We promised him we were going to work him as hard as he's ever been worked and we're going to love him more than he's going to ever be loved in his life."
"He's got the talent to go all the way"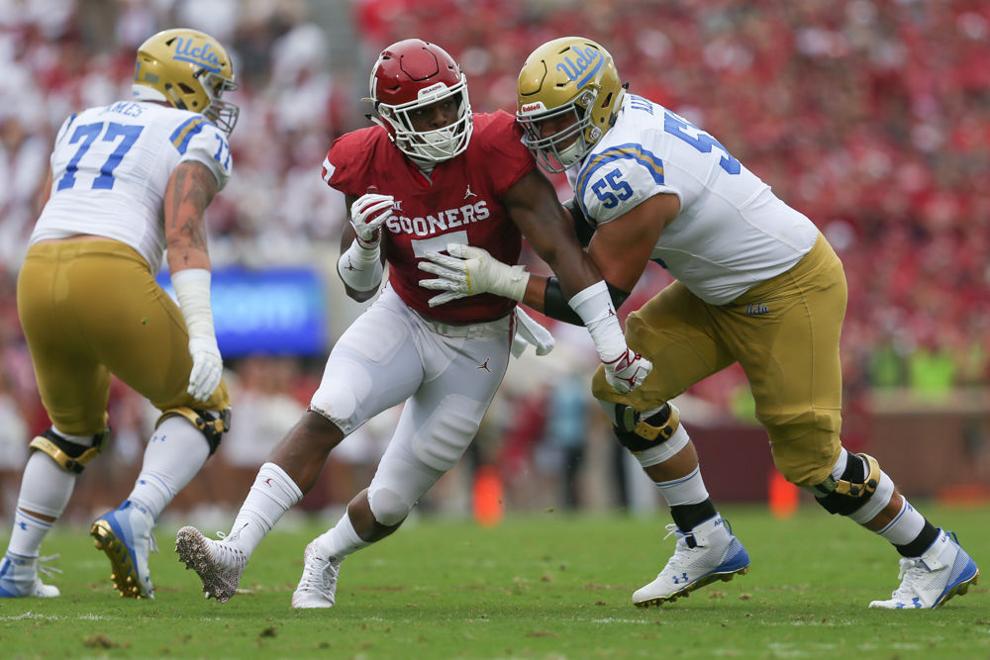 Right after he finished high school, Ronnie enrolled into OU for spring camp, a move McNeill said helped a lot in Ronnie's adjustment process to his new environment. Just like his practicing against bigger players when he was 4 years old and making the transition to high school, Ronnie found his way through the same way: Playing against older and talented players.
"Going through spring and going against our offenses, our offensive team and especially our offensive linemen. Those guys will get you ready to go," McNeill said. "Ronnie's been going against those guys from day one. So a high school youngster going against five possible NFL Draft choices everyday in the spring, he took his lumps and you saw it pay off for him."
Ronnie's ability to adjust has been apparent. So far in his freshman tenure, he's racked up three sacks and 16 tackles while being named a mid-season freshman All-American by ESPN.
His love for the game goes a lot further than than awards and stats. His willingness to continue to improve comes from the same source of desire he had when he was 4 years old playing with his brothers.
"He is the model of consistency," Reed said. "And when you want to compete at such a high level you had to do your job every single day, and you have to be consistent in everything you do. And I think that's what he was above all else, that he's just a very consistent guy."
But consistency goes farther than just Ronnie's game. While he doesn't wear is cleats to class or cry when his dorm room isn't clean, he's still the same kid who loves football.
Most of all, his love for the game is consistent. And that's not changing anytime soon.
"He's got the talent to go all the way," Ronnell said. "He really don't shut down for nobody."