Almost a year has passed since former Oklahoma coach Lincoln Riley left the Sooners for USC. 
Speaking on ESPN's College Gameday on Saturday, Riley expressed regret on how he handled leaving OU mere hours after its 37-33 loss to the Cowboys on Nov. 27 of last season.
"I know I hurt people there," he said. "And I live with that, I've got to own that. There are things I would change, there are. I absolutely did not handle the situation perfectly. I let my emotions get a hold of me at times too. And I can imagine both sides would probably say that.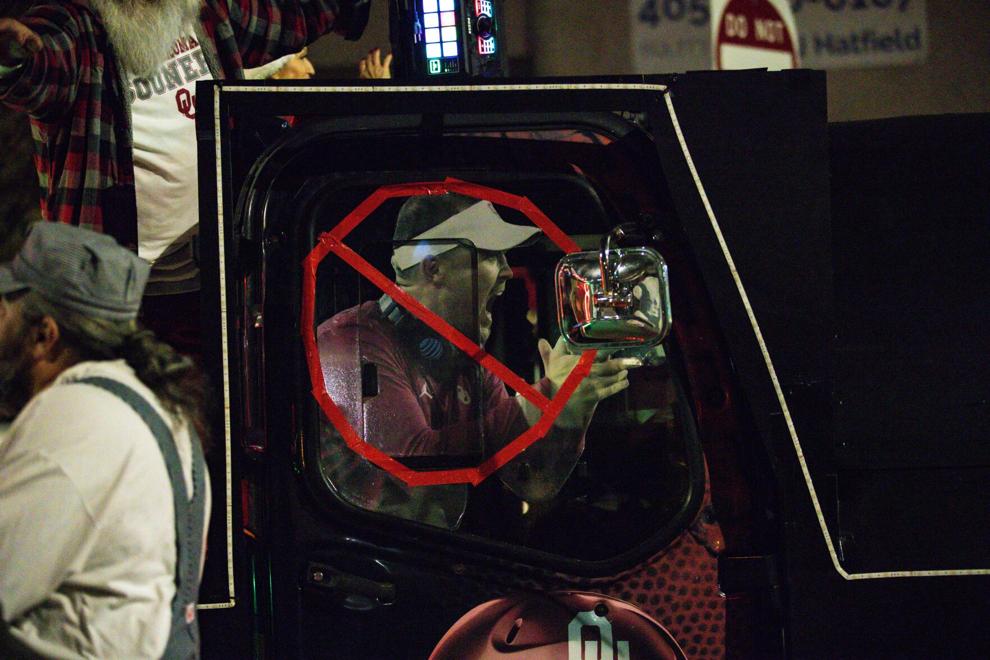 "At times I felt some of the backlash and I got out of character there. I'm disappointed about it because I did not do a good job of that. I wish I could get it back. I can't, but it'll never change how I feel about the place."
At 6:30 p.m., Oklahoma kicks off Bedlam with a new skipper, Brent Venables, who replaced Riley after spending 10 seasons and winning two national championships as Clemson's defensive coordinator. 
Riley also took multiple former Sooners with him to the Trojans, such as Heisman-contending quarterback Caleb Williams, and highly recruited players Mario Williams and Latrell McCutchin. 
Riley and USC are No. 7 in the College Football Playoff rankings, and boast a 9-1 record, and still have a chance at making the final four. OU on the other hand, dealing with roster turnover with Riley's move, is 5-5 and still seeking bowl eligibility. 
Riley, 39, was promoted to Oklahoma's head coach from offensive coordinator following Bob Stoop's retirement in 2017. He led OU to three consecutive CFP appearances and had a 55-10 overall record with four Big 12 titles.