Abbey Sempebwa was a quiet and reserved high schooler with skin issues and low self-esteem. But now, the OU museum anthropology junior is fresh-faced and the CEO of her own skincare line, Summer Skin, LLC.
Abbey said she struggled with her skin all four years of high school. She was a member of the drill team at her high school and trained as a ballet dancer in her free time. She said her skin issues dwindled her confidence as a performer. 
"I was constantly on display (as a dancer), and I felt really self conscious," Abbey said.
Through trying to improve her own skin, Abbey said she developed a passion for skin care and started learning whatever she could about the subject. During her quest to find the best skin care, she came up with the idea for Summer Skin. 
From her detox cream to vitamin C serum and beard oil, Abbey said she's extremely proud of the quality of products she's been able to create as a young, Black entrepreneur. 
"When I was younger, I always had that entrepreneurial spirit. … I  always knew that I wanted to have a business. I just didn't really know what it would be," Abbey said.
According to Abbey's mother, Ingrid Sempebwa, Abbey has always been passionate about helping others, so when Abbey told her mother she had started a business, Ingrid said she wasn't surprised in the slightest. 
"Her perseverance is an inspiration to me," Ingrid said. "I draw on that for me. I think 'If Abbey can do it, I can do it.'" 
Abbey currently sells her products online through the Summer Skin website, but she hopes to expand to retail stores soon and possibly run her own storefront. She said she suffers from chronic pain due to fibromyalgia —  a condition that causes widespread pain and fatigue — and although this can be discouraging, she uses her skincare as a form of therapy. 
"I'm definitely big into self-care because when you have chronic pain you're always trying to do something to alleviate or prevent inflammation," Abbey said. 
Beyond helping people feel more confident, Abbey says she also hopes to serve as a role model. Her father is from Uganda, and she said as a Black woman, she would have loved to have seen more Black-owned businesses and businesswomen when she was younger. 
"If there are any little Black girls using my products, (I hope) it would perhaps inspire them to feel like they can do the same and be successful with any business that they want to start as well," Abbey said. 
Abbey said the magnitude of support she's received from people within the OU community and others has motivated her.
"It's a blessing being a Black CEO. … I feel encouraged and empowered because I'm proud of how hard I've worked to put my brand's name out there, because there's not a lot of Black beauty brands," Abbey said. 
Even in the current racial climate of the U.S., Abbey said she feels hopeful for the future.
"There's a lot of national turmoil happening right now for Black people, but we are a resilient people," Abbey said.
Although Abbey is currently studying museum anthropology and hopes to be a museum curator, she said she plans on keeping Summer Skin up and running the business for as long as possible. She said she has always considered herself shy, but running her own company has given her courage by pushing her to speak about the brand in front of thousands of people.
"I would definitely say (owning Summer Skin) helped my confidence and made me feel more comfortable with myself," Abbey said. "It helps me believe in myself more when I see that people are enjoying the products."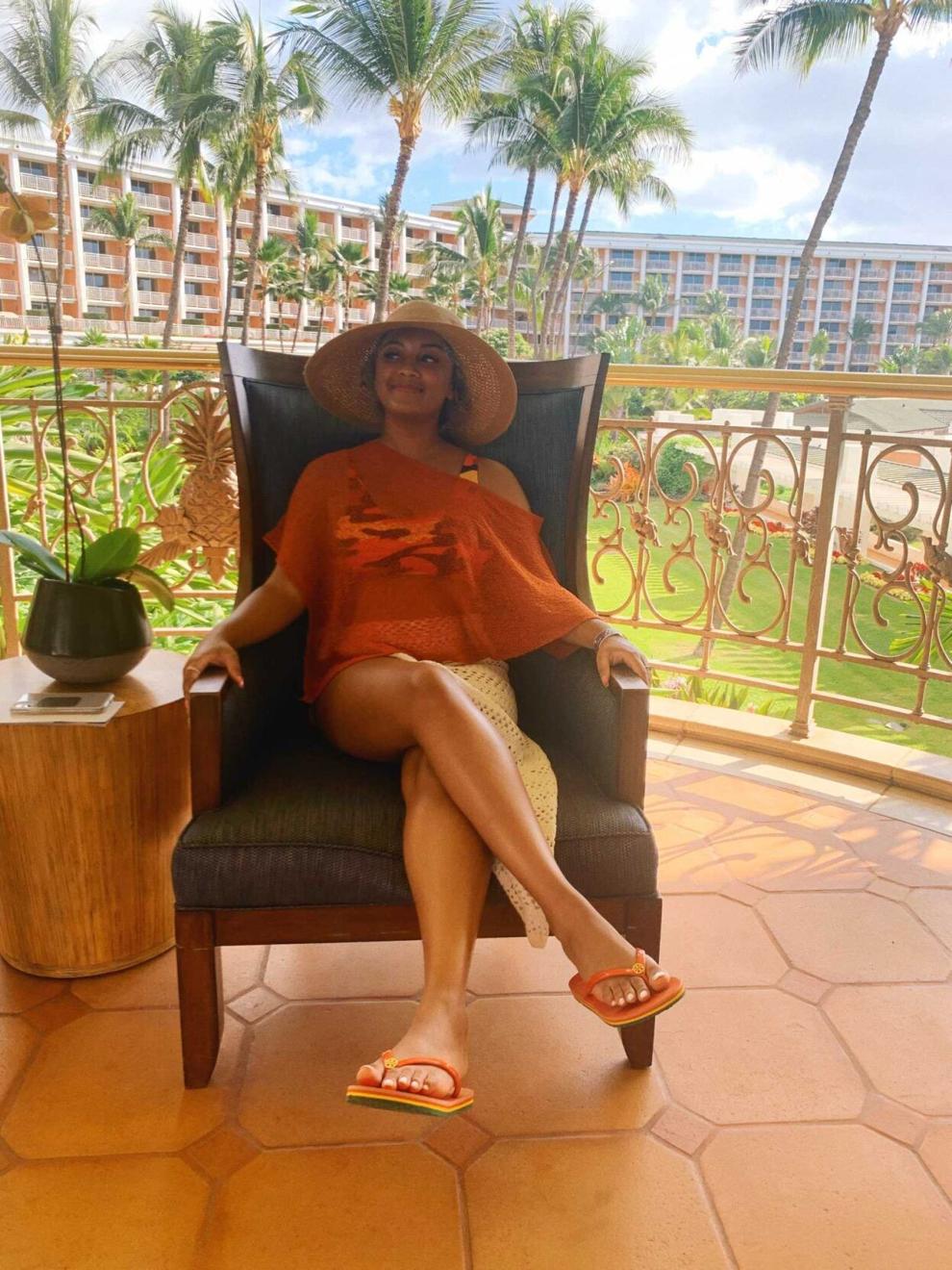 Abbey began creating her products when she was in Hawaii a few years ago. She said she was inspired by the "island vibe and spa feeling" there and wanted to bottle that ambience into her skincare products. 
"The coconut face scrub — that's really good for exfoliating, and I really, really like that," OU advertising senior and Summer Skin customer Lauryn Smith said. "It's super soft, but it doesn't damage your skin. I use the cucumber eye gel, and it legitimately smells like cucumbers."
Smith said since using Abbey's products, she's noticed a dramatic change in her skin's health. 
"My skin tone was definitely evened out. … It doesn't leave my skin feeling dry, and it's never broken me out before," Smith said. 
Smith, who has been Abbey's friend for around two years, said she admires Abbey's skincare knowledge and her desire to help people with their skin issues in any way possible.
"She's definitely willing to talk to you one-on-one. … She's not just going to recommend her products," Smith said. "Of course, she would love for you to buy her products, but she's also willing to suggest other things that have helped her or she knows are good. … She just wants you to feel comfortable in your own skin." 
Abbey shows her dedication to her business through her rigorous manufacturing process. While developing Summer Skin, Abbey said she specifically selected a manufacturer that specializes in skincare. She said she is very involved in the manufacturing process, and every ingredient put into her products must be approved by her. 
Abbey said the quality of her products is of the utmost importance to her. If she is unhappy with the consistency, smell or efficacy of a product once she tests it on herself, she sends it back to the manufacturer to change the formula. She said she meticulously selects the ingredients with the intent to help people solve their hard-to-beat skin issues. 
"A lot of the times when people are having these mystery breakouts, they just don't know how to fix their skin," Abbey said. "So it was important that my brand was fresh and clean and had ingredients that were actually good for your skin, (and) that wouldn't work against it."
Abbey said her faith played a large part in her decision to create Summer Skin, and she hopes her products are able to bring people happiness. She said she was inspired by the Bible verse, "Each of you should use whatever gift you have received to serve others, as faithful stewards of God's grace in its various forms," 1 Peter 4:10. 
"When (customers) use the products," Abbey said, "I want them to feel better in their skin."