The Norman City Council welcomed Ward 3 Councilmember Kelly Lynn and Ward 5 Councilmember Rarchar Tortorello to the dais during its Tuesday night swearing-in ceremony at City Hall. 
Cleveland County Judge Thad Balkman led Lynn, Tortorello and re-elected Ward 7 Councilmember Stephen Holman through their oaths into office. Norman Mayor Breea Clark said Ward 1 Councilmember Brandi Studley, who was sick and therefore absent, will make up her oath next Tuesday. 
Council members unanimously approved resolutions to commend now-former Ward 3 Councilmember Alison Petrone and Ward 5 Councilmember Michael Nash for their service in the City of Norman.
In Petrone's resolution, Clark thanked her for her over two years of service from July 2, 2019, to July 6 and focus on equality issues, homelessness, affordable housing and environmental accountability. In Nash's, Clark commended him for his service in the interim — after his predecessor, Sereta Wilson, resigned — from Sept. 8, 2020, to July 6 and his dedication to researching the material presented to council. 
Ward 4 Councilmember Lee Hall said Petrone was a valuable colleague and helped her get her start following the resignation of former Ward 4 Councilmember Bill Hickman. She said her passion and analytical thought helped the council solve problems holistically while encouraging inclusivity.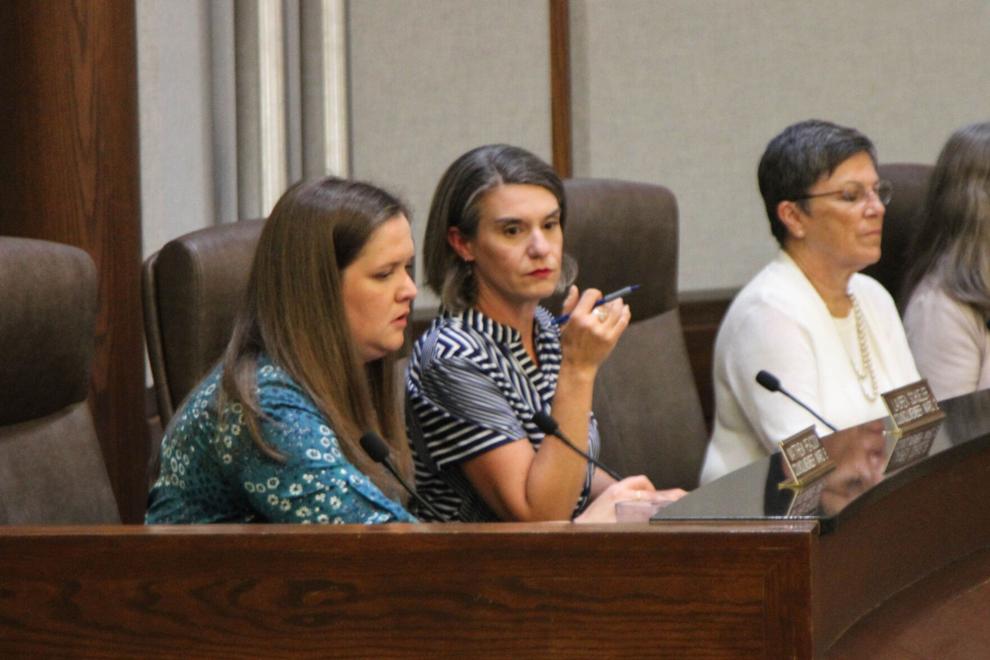 "She's empathetic, she's been inclusive, she's been courageous, but, above all, she's my friend," Hall said. 
Hall said she will miss Nash's ability to analyze data and "take a deep dive" into issues the council faces. She said his ability to problem solve challenged her, and she appreciates how he listened to the needs of his constituents. 
"I also really appreciate how in-tune you've been with your Ward 5 constituents, especially concerning traffic and safety issues, stormwater and water quality and how zoning changes impact the Ward 5 quality of life," Hall said. "So, I have really come to appreciate your responsiveness to your constituents and your willingness to go to bat for them and, mostly, I will deeply miss your sharp wit and your drive."
Holman thanked Petrone and Nash for stepping forward and taking on responsibilities for their city.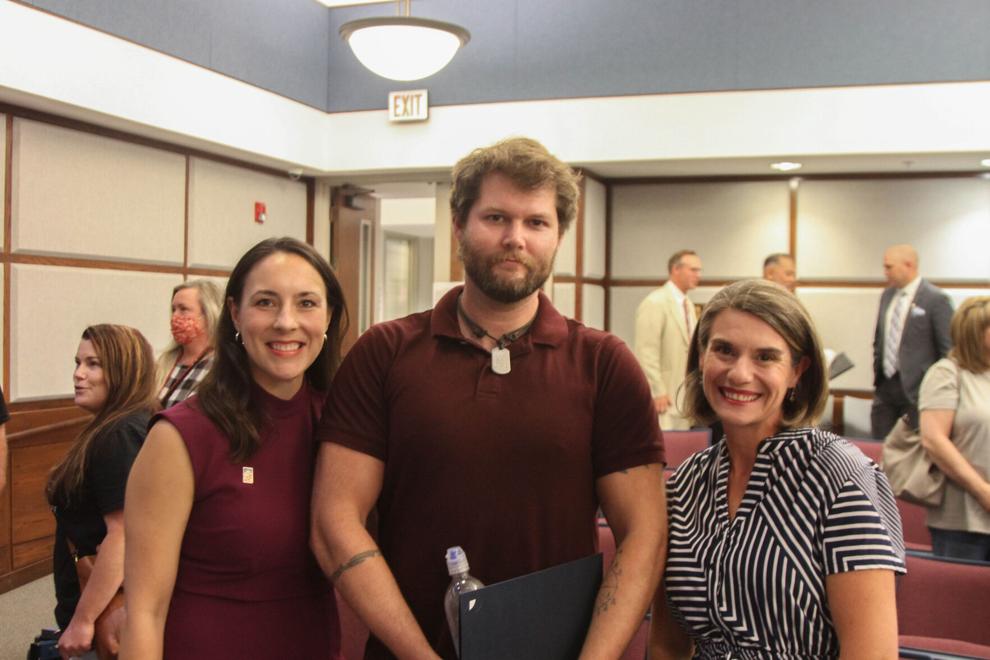 "It is a lot, as we all know, that have done it for a while, and our colleagues here will find out, it is a lot of work, and takes a lot of attention to detail, and there's a lot of different people," Holman said. "There's more than just one side, or two sides, often there can be 10 sides. So I really appreciate all the time and effort that you have both spent giving back to the city that I love so much." 
Councilmembers also welcomed Lynn and Tortorello to their seats. Ward 8 Councilmember Matthew Peacock, who was absent from the meeting, said in a statement read by Clark he wishes them the best of luck. 
"I'm hopeful that we can continue in that same spirit of positive collaboration," Peacock wrote. "True compromise is a two-way street, and there's real common ground to be found if we were all willing to come to the table and look for it. Thank you to everyone for their willingness to serve our community in that capacity." 
Hall also said she looks forward to working with Lynn and Tortorello as the council works to "fulfill Norman's best interest."
Tortorello thanked Nash for embracing him over the past few months by inviting him over for coffee to talk about city issues. He also thanked Unite Norman and Norman's chapter of the Fraternal Order of the Police for their endorsements, Hall for her guidance and congratulated Lynn.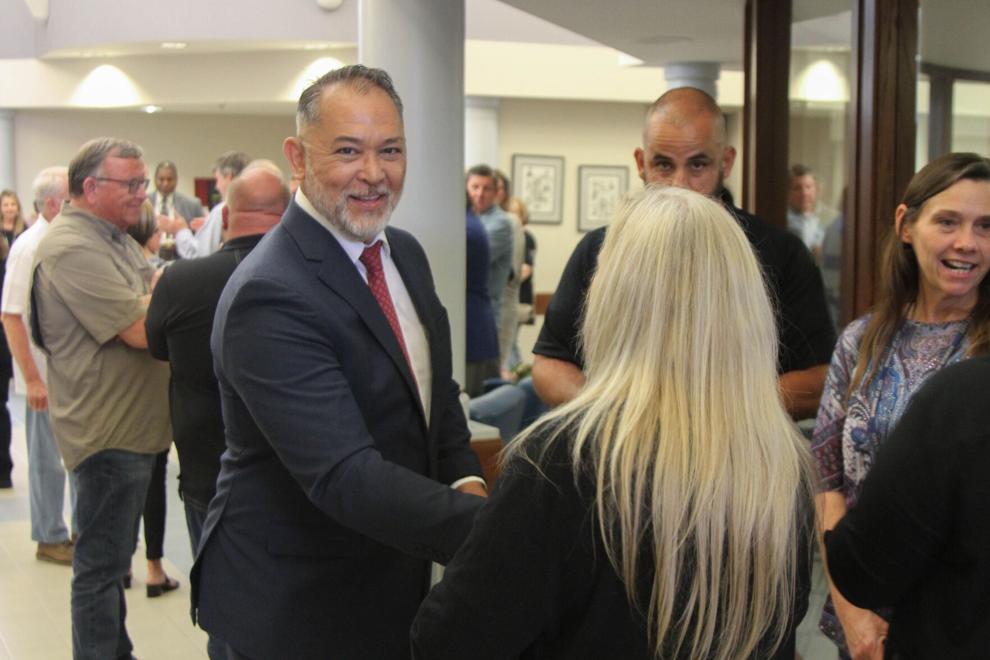 "This was a team effort," Tortorello said. "My volunteers, our friends, the guys that we knock doors on, the donations. It's been a long ride, and I think it's worth it, and I'm here to represent not just Ward 5, but the entire city of Norman to the best of my ability, and I look forward to talking and meeting everyone here." 
Tortorello told The Daily in an interview he has been eager since Feb. 9 at 9 p.m. — when he won the Ward 5 seat — to begin representing his constituents. He said he looks forward to accomplishing everything he talked about during his campaign. 
As a resident, Tortorello has attended various council meetings in support of the police, the most recent one being the city's June 8 budget meeting where members voted to take $500,000 from the general fund for an unarmed, non-police mobile crisis response program. He said, while in office, he will rely on the Norman Police Department to tell the city what they need from the budget and ensure the council does its best to meet those needs. 
"I always defer to the department heads to submit the budgets they need for the next fiscal year," Tortorello told The Daily. "They're the best ones to understand what their people want and need, the training and equipment they require to do the job. I think, as trustees of the city, municipal authority, it's my obligation to ensure that our employees, everyone, but the police especially, have enough money to fulfill their requirements, and of course personnel."
Tortorello also addressed his recent attendance and opposition at the council's last meeting, where members voted to amend a city ordinance, adding a definition of conversion therapy and prohibiting the practice of it on a minor. He told The Daily that although it is "a pretty hot topic on both sides," it is not the job of city government to pursue "highly-charged social issues."  
"So, basically, it's not the purview of government to get in (people's) personal lives — that's my way, as a conservative," Tortorello said. "Your life is private, it should stay private. You should take care, or not care as you see fit."
Tortorello also told The Daily the parents of minors should have been considered in this vote. He said none of the council members are doctors, and parents should have the right to take care of their children as they see fit. 
While in office, Tortorello told The Daily he will work to take care of Norman without looking at issues through a conservative or liberal lens. He said he hopes the city won't focus too intently on social issues that "leave no room for conservatives to grow" and will instead move forward. 
"There's no reason for us to stand on either side divided because of political affiliation or ideology," Tortorello said. "It makes sense for us to come together, as Americans, and just understand that you have different views, and that's OK. That's what makes Norman a great town. That's what makes Norman, Oklahoma and America a great place to be." 
Lynn did not respond to The Daily's request for an interview, but he did thank Unite Norman and Norman's FOP chapter for their endorsements during the meeting, alongside his supporters.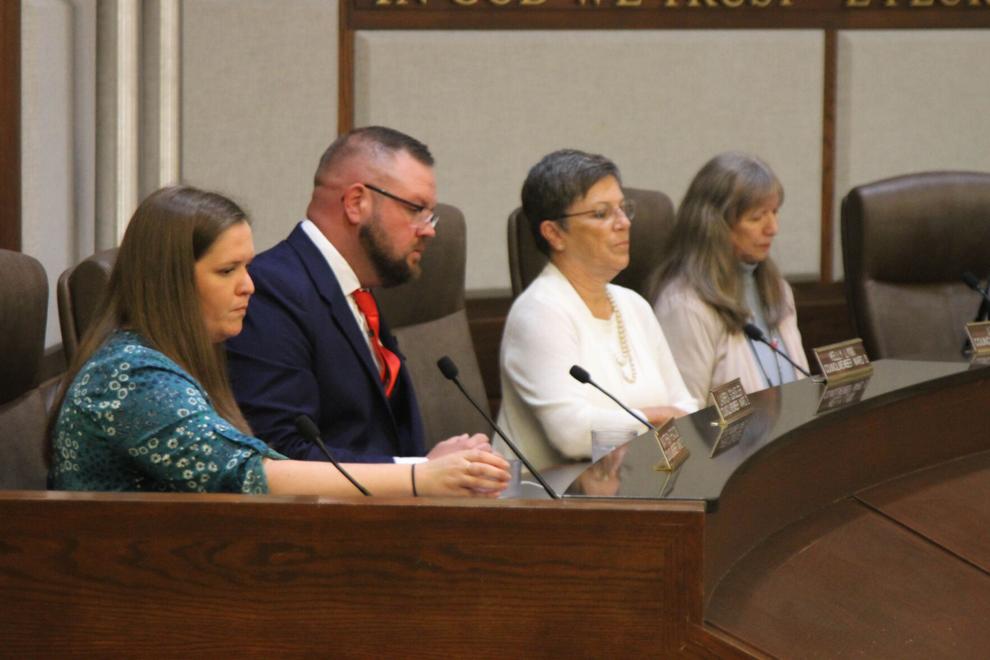 "Thank you to everybody that helped get me here, all the support, my family, God, all the financial support, all the volunteers … all the politicians, the elected officials that endorsed me for this position," Lynn said. "I look forward to working with the members up here and doing great things for the city." 
During the meeting, Holman was also nominated as the mayor pro tempore, meaning he will fill in for Clark whenever she is absent. He said although he hasn't had to fill in for Clark often, he enjoys fulfilling his childhood dream of serving as mayor in her absence, and he looks forward to serving the council in this capacity. 
Holman also said, in the eight years he has served on council, he has seen 32 different people fill the eight ward seats on the dais. He said he looks forward to the future of this council and its new members. 
"We've seen a lot of change and turnover on this council in the last decade, and it can be difficult to address long-term solutions or situations and problems when there's a high turnover rate," Holman said. "So, I'm hoping that we get an opportunity with this group that we're able to work together efficiently and address a lot of these issues that people have in our city."