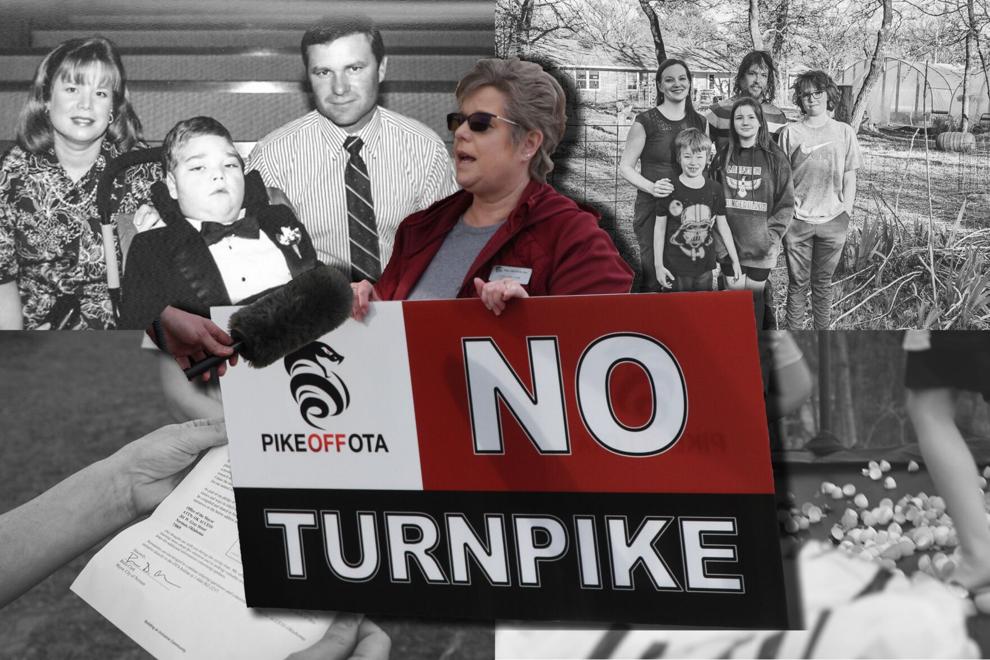 The morning of Feb. 22, 2022, shook the lives of a military veteran, a mother armed with her son's strength, a pair of high school sweethearts and a close-knit family of five. The property where their children play, climb trees and grow up could soon turn into a toll road the Oklahoma Turnpike Authority says is "for the greater good," according to OTA Deputy Director Joe Echelle. Peggy Dodd, a senior news reporter with The Daily, met with residents of east Norman whose homes, memories and livelihoods are threatened by the proposed ACCESS Oklahoma turnpike.
---
ACCESS Oklahoma, worth $5 billion and scheduled to last 15 years, is a series of projects aimed at connecting Oklahoma through toll roads. The OTA did not notify potentially impacted residents and only notified Norman city officials a few days prior to the announcement, according to Norman Mayor Breea Clark. 
Most discovered the route through social media, never knowing the homes they own — classified as "rooftops" by the OTA — may be torn down and paved over in the next 15 years.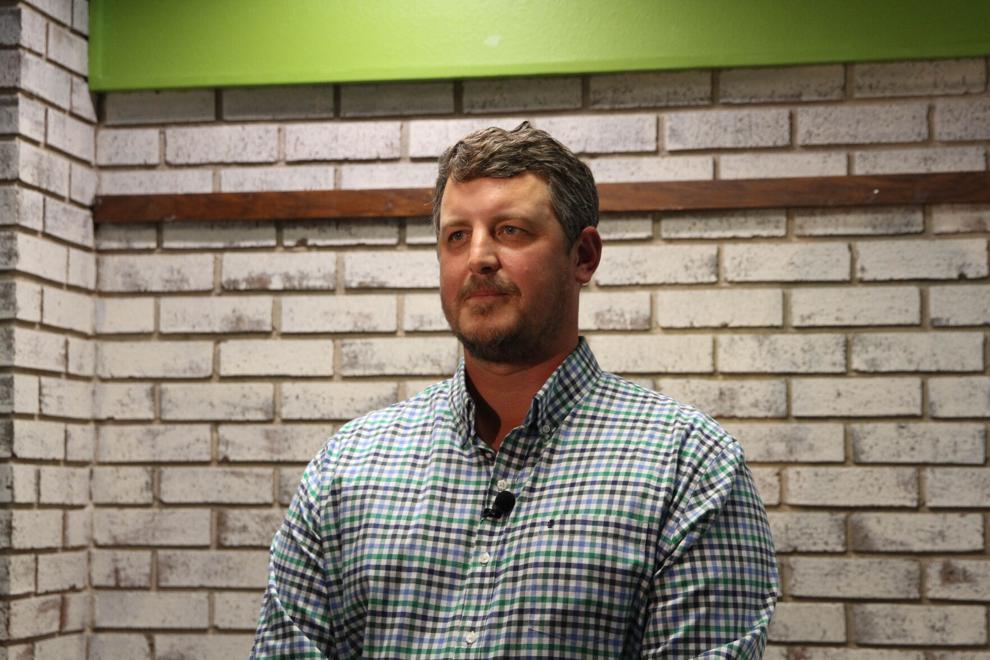 The path of destruction stretches through rural Norman, going into Moore, Newcastle, Noble, Slaughterville and the small communities of Franklin and Stella. The toll road would run just west of Lake Thunderbird, intersecting with several wetlands. 
Gov. Kevin Stitt, who was raised in Norman, serves as an ex-officio member on the OTA Board. He expressed support for infrastructure investments during his 2022 State of the State address, stressing the importance of "generational" impacts. Stitt continued this sentiment in the Feb. 22 OTA announcement, comparing Oklahoma City's growth to Dallas and Fort Worth, warning to "stay ahead of the curve" to prevent disruptions later.
 "We can displace the fewest amount of people because where (the OTA) is actually putting the corridor, you don't have development yet," Stitt said in the announcement. "That's the whole idea, you can't wait until it's too late to put that road in. You just disrupt so many neighborhoods and lives, so that's why we decided to do it now. To make sure that we're getting (the turnpike) out there when it's really just farmland, pastureland, so you're not disrupting."
Nine days following the OTA's reveal of ACCESS Oklahoma, Ward 5 Norman Councilmember Rarchar Tortorello hosted a town hall at CrossPointe Church that allowed citizens to ask questions to three representatives of Poe & Associates, Inc. — the lead contracting firm for the ACCESS projects. 
A month after the turnpike's announcement, a group of citizens impacted by the proposal formed the grassroots organization Pike Off OTA and hosted a rally at the state Capitol. The organization counted the number of homes the turnpike would affect according to the OTA's project map: 665 homes in the direct path of the road, 4,730 homes within a half-mile.  
A Facebook group titled NO MORE TURNPIKES, Oklahoma!, in opposition to ACCESS, has grown to over 7,200 people. The group spreads the word of upcoming rallies and OTA-affiliated events. 
The OTA has faced opposition from every member of the Norman City Council, who unanimously passed a resolution against the proposal. The council later questioned the OTA on the number of homes that would be impacted and environmental impact studies. 
Since the announcement, two lawsuits have been filed in Cleveland County. One includes Pike Off OTA as a plaintiff, claiming three ACCESS Oklahoma projects violate the Oklahoma Turnpike Enabling Act. The second lists 150 plaintiffs and includes members of OTA's Board of Directors as defendants, claiming the authority violated the Open Meetings Act. 
The stories included in this piece detail the tales of families and their homes — all endangered by the ACCESS Oklahoma turnpike plan.
'I found my place, and now it's in danger of being taken away': The Miller family
---
Down a single-lane road 15 minutes east of OU's campus, a brick house sits at the top of a hill with logs laying at the front of the driveway. U.S. Navy veteran Dave Miller stood in his garage — lined with flags representing his 20 years of service — and looked out at a dark gray sky. 
He walked to his front porch, following the path he had first walked three years ago when he retired from military service. Miller gazed at the 30-year-old trees, reminiscing on the first time he saw the property. 
"It was like love at first sight for me," Miller said, as thunder echoed in the background. "Stood right here and was like, 'This is it.' I don't even think I had gone inside the house yet." 
While his home doesn't stand in the proposed turnpike's path, Miller would be living adjacent to the new, unwanted neighbor just a few houses down. The peaceful rural sounds of chicken clucks, chirping birds and the rumbles of an imminent downpour would be drowned out by semitrucks roaring past at 80 mph. 
Miller is the father of two daughters, 3 and 8, and the husband of Leanne Miller, a former missionary from the University of Hawaii and the International Baptist Ministries. He grew up in Pennsylvania, though his military service brought him around the globe, as he was stationed in Virginia, Nevada, Southern California and twice in Italy, moving every three years over the course of his 20-year career. He served in the Navy Seabees, an expeditionary construction arm of the branch, and worked as an engineering aid serving as a surveyor, draftsman and construction materials tester. 
"I just don't want to move again, I genuinely don't. I came here to put down roots. I fell in love with this place. I just want to be able to live life as a retired person, as a retired serviceman," Miller said. 
After nine years in Southern California, Miller's Norman neighbors provided him with the community he longed for. He said he had no clue who lived 50 feet away from him while in California, but now has a relationship with the family who lives across the street. 
If the turnpike were to be built, Miller said he would move out of Oklahoma "in a heartbeat," as the only ties to the state are his home and a few members of his wife's family. He questioned why he would want to stay in a state that wanted to take his property. 
"You can't find something like this, really, in any other place in Oklahoma. I'm 10 minutes from Norman, a 30-minute drive to the city and I can come and still be in rural areas," Miller said. "Can't do that in many places in the United States. I found my place, and now it's in danger of being taken away."
Miller said he felt instant anxiety when he received a frantic call from his wife about the proposed turnpike. He is fully disabled, mostly due to PTSD from his time in service. Several of his triggers began reappearing following the turnpike announcement. He lost sleep and became hyperactive as he wondered what he would do next.
"What do I do to protect this place? Protect my family? Those are all the things that go through my head," Miller said. "What are the things that I need to do to preserve what I have at the moment?" 
Spending time in the outdoors and raising his voice in opposition to the turnpike with his neighbors have slightly helped subside Miller's initial triggers. He's also found new opportunities to use leadership and community outreach skills gained from his time in the Navy. 
Miller attended the Pike Off OTA Capitol rally, where he said he spoke to District 25 Rep. Merleyn Bell (D-Norman) and Norman Mayor Breea Clark. He extended an invitation to tour his home to gubernatorial candidate Mark Sherwood, who attended and spoke at the Capitol rally, saying he hoped he would have time to visit. Miller added he hopes Stitt visits homes along the turnpike's route.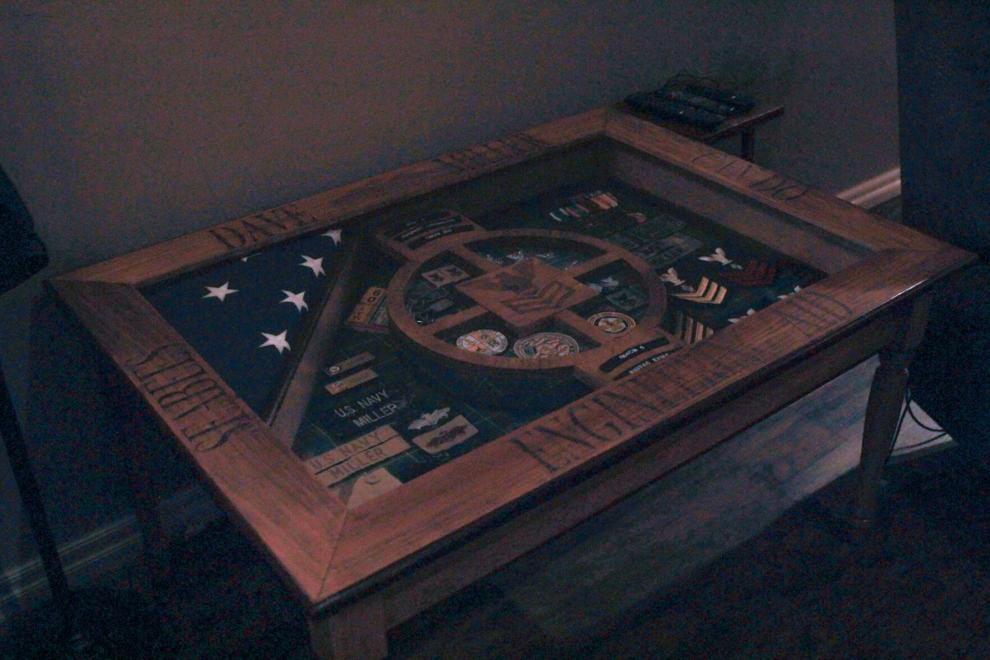 "(Stitt) needs to see what's down here, because whatever line he's been fed is not true. There's more here than what he's realizing, and it's hurting a lot of people," Miller said. 
In the entryway of Miller's home, just to the left of the front door, stands a box filled with Miller's military name tags and badges under a glass top. The box is positioned beneath a wall of photographs taken by Miller, two defining factors of his life joined near his staircase.
"See that there?" Miller said, pointing to the glass. "That's me in a box."
Miller said during times like these, he keeps reminding his girls of one important lesson: people will always be more important than physical things, and his family is more important than even his home.
'It doesn't make any sense': The Peil family
---
A three-car garage awaited arrivals at the bottom of a freshly-placed gravel driveway separating the street from the Peil home. Kara Peil's barking dogs and grandmother's tulip bulbs greeted visitors as they traveled down her gravel driveway. 
An on-ramp to the proposed toll road may eventually stand in its place. 
Peil and her husband met on OU's campus where they fell in love with Norman and each other. The family decided to live in rural Norman to raise their two daughters, 16 and 17, and a son, 8. 
The Peils moved to their home in 2018, welcomed by three names carved beneath a bedroom window in the driveway. 
The turnpike has caused stress not only for Peil and her husband, but also for their children. Their 17-year-old had planned to live with her parents in the fall as she attends their alma mater. Their 8-year-old son had just one wish for his ninth birthday in August: a treehouse placed in between a circle of tree trunks. 
"He was just really sad," Peil said. "We don't know if we're still going to build it. If it's going to be 10 years, then yes, we'll go ahead and build it. But if it's 18 months, no. That's the most frustrating part — just not having any kind of timeline, really."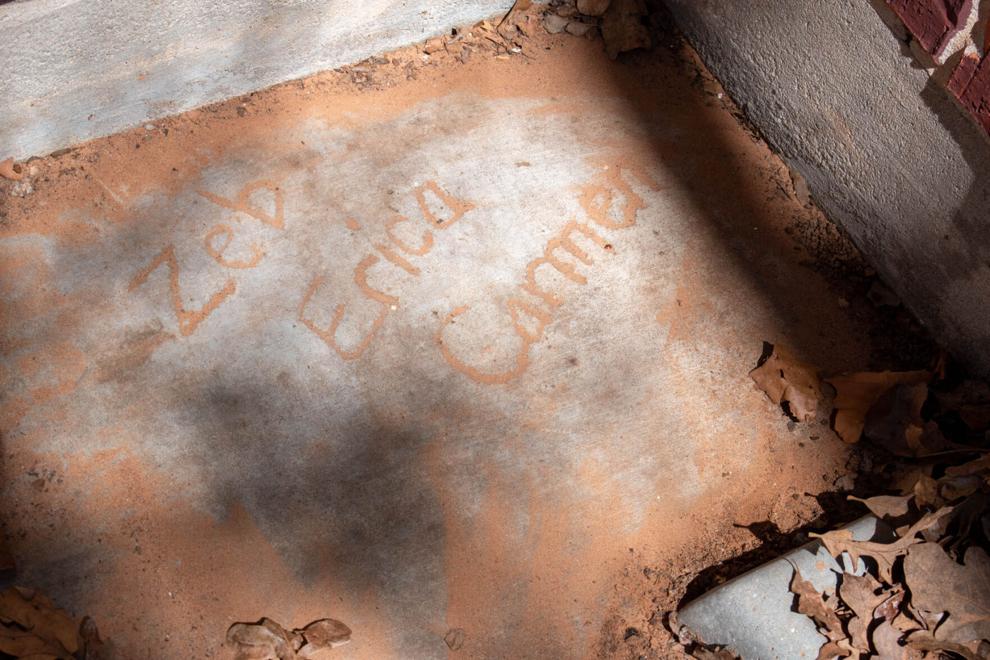 While the ACCESS Oklahoma plan is expected to last 15 years, there is not an exact timeline for the series of events. It is unknown when construction would begin or when the OTA will start purchasing homes, though they have said property acquisition won't begin until several feasibility studies are conducted.
Peil found out about the turnpike on Feb. 22 through her husband, who heard about it from a friend. The couple joined Pike Off OTA's lawsuit against the OTA in early May. 
As she walked toward the farthest accessible point of her property, Peil pointed to a dip in the ground, the area where Lake Thunderbird overflows when it floods. She worries that if a truck carrying chemical waste were to crash on the turnpike, it would flow directly into the lake, contaminating the already-problematic primary water source for Norman, Midwest City and Del City. 
She stopped on the path, completely surrounded by trees and lined with spark vines. She nicknamed them "Satan vines" because the branches were armed with spikes. 
"This is why I love it. You can come out here and not see anybody and just listen," Peil said. "I love the noises. It's like 'Sleeping Beauty' when she's going through the briar patch."
Though Peil is often unable to attend events like the Ward 5 town hall in person due to her work schedule and family obligations, she said she was paying attention to what the OTA tells residents and elected officials. She called the OTA's answers to the Norman City Council — such as saying they weren't sure of the number of homes that could be destroyed by the turnpike — "ridiculous."
Looking out across her land, Peil described the wildlife frequenting her property, mainly deer and once a bald eagle. She noted the outskirts of her property were not fenced in so wildlife could roam freely. 
Peil said the turnpike would be encroaching on wildlife, and she worries about the deer that would run across the turnpike and be hit by passing vehicles. 
She turned toward the front of her property and pointed at where an on-ramp would plow through her yard, over her grandmother's tulips.
"I'm gonna dig those up if they make us move," Peil said. "I don't care."
Peil led the way to her garage, where she drove a golf cart down the proposed turnpike's path. She pointed to each of her neighbors as she passed by and shared stories of families that have lived there for years. Some were elderly, one kept a few llamas on their property and one home housed a family that only moved in a year ago. 
She said it would be difficult for her elderly neighbors to move and asked how her neighbors with livestock were supposed to simply get up and go. She said she felt for those with deep connections to their property. 
"I feel more for the neighbors who have been here longer and have more roots. For me, it's not as bad. I could find happiness somewhere else if I had to. I don't want to, but if I had to, I could," Peil said. 
Peil said her husband refuses to return to an urban area. She recalled how she felt watching him complete projects on their land and provide a childhood similar to the one he had for his children. She said he was excited to get a tractor for the property, and it was rewarding to watch him live his dreams.
Peil's son participates in Boy Scouts, and she said he loves searching for animal tracks in their dirt and exploring the outdoors. 
One of Peil's favorite activities to do with her children is to hunt for rose rocks, a strain unique to the state of Oklahoma, which stretch to the end of her backyard. She leaned down to pick up several rocks as she walked around the yard and showed off three large containers full of them that she keeps in her home.
If the turnpike were to destroy Peil's home, she said the family is "really lucky" in the sense that they have options and help. Her husband's job hopes he will stay in Oklahoma, but Peil said her family would move out of Norman before returning to urban life.
While she is frustrated by the lack of research about the history of the land on OTA's part and Stitt's comments calling the land taken by the turnpike "farmland" and "pastureland," Peil said she wished the OTA would have researched further prior to the release of the projects. 
"They put us through all this heartache and turmoil when they haven't even done any of the studies," Peil said. "If they were able to show me that they had done all that, I still wouldn't have liked it, but it would've made it a lot easier than finding out from some news story. … It doesn't make any sense." 
'They're not going to just trample right over me': The Meyer family
---
The spirit and memories of a young man linger in a home office — the former bedroom of Clinton Meyer, where OU football games and movie marathons once echoed through the halls of Lisa Meyer's home. Clinton's body and the pain he felt no longer reside in Meyer's home, but his final gift was molding his mother into the "fighter" she is today. 
The turnpike would cause Lisa and her family to pay a toll to visit Clinton's grave, while taking the home that stores his memory.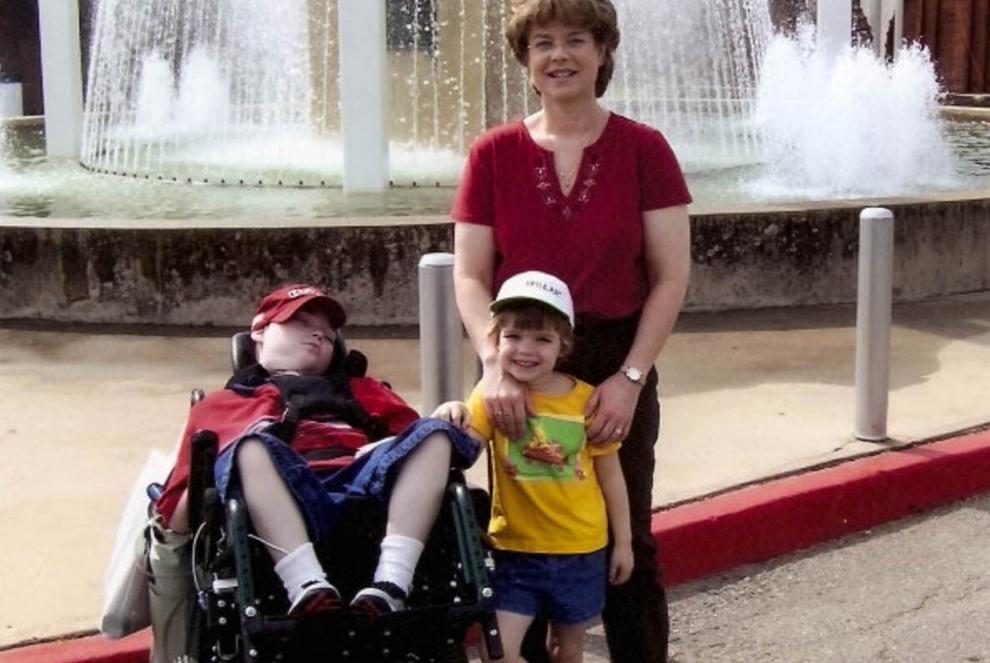 Lisa and her husband Paul married when she was 28, and he was 25. Their first child, Clinton, was born in 1992, followed by their daughter Ariel in 1999. 
While the doctors could never diagnose Clinton's exact condition that caused his profound disabilities, they knew he either had a combination of multiple syndromes or something incredibly rare. Clinton would have several seizures a day, and often quit breathing. He had asthma which led to lung disease, and his parents believe he had a stroke at one point.
"We knew something was wrong. We didn't quite know, but it was a progressive thing. … He would just quit breathing and we didn't know why," Lisa said. "He was cognitively, probably, pretty much his age. He said a few words when he was little, but after (the stroke), he just never could break it."
In 2000, the Meyers outgrew their first house. Clinton required more accessibility and room for medical equipment, and Lisa had just given birth to Ariel. 
She fell in love with a historical Victorian home in rural Norman, often driving past the house and reminding Paul of her admiration for it. Paul presented "the next best thing," which was to live on the property next door to the Victorian house in a sheet metal home that he built himself. 
The Meyers spent $56,000 on the construction of their home, and every inch of it is accessible. That accessibility made a forever home for the Meyers. 
For 22 years, the Meyers lived there and watched Clinton and Ariel grow up. However, eight years into their stay, tragedy struck the family of four on Nov. 26, 2008, when Clinton died. 
"His life was extremely hard. The last year of his life was excruciating, very painful. I miss him desperately, but I don't miss the pain, because his pain was unbelievable. I just miss him, the touch of his skin. I miss rubbing his head. I just miss him," Lisa said. "He loved both me and my husband and his sister unconditionally."
After not opening his eyes for about a week before his death, Lisa and Paul were the only ones in the hospital room as a "look of glory" appeared on his face just before he died.
"He knew where he was going, and he knew there would be peace there and no pain," Lisa said. "So I held him. I felt his heart quit beating, and he was gone. … I'm very thankful I had him for the 16 years, because if I wouldn't have had him for those 16 years, I wouldn't be the person I am today."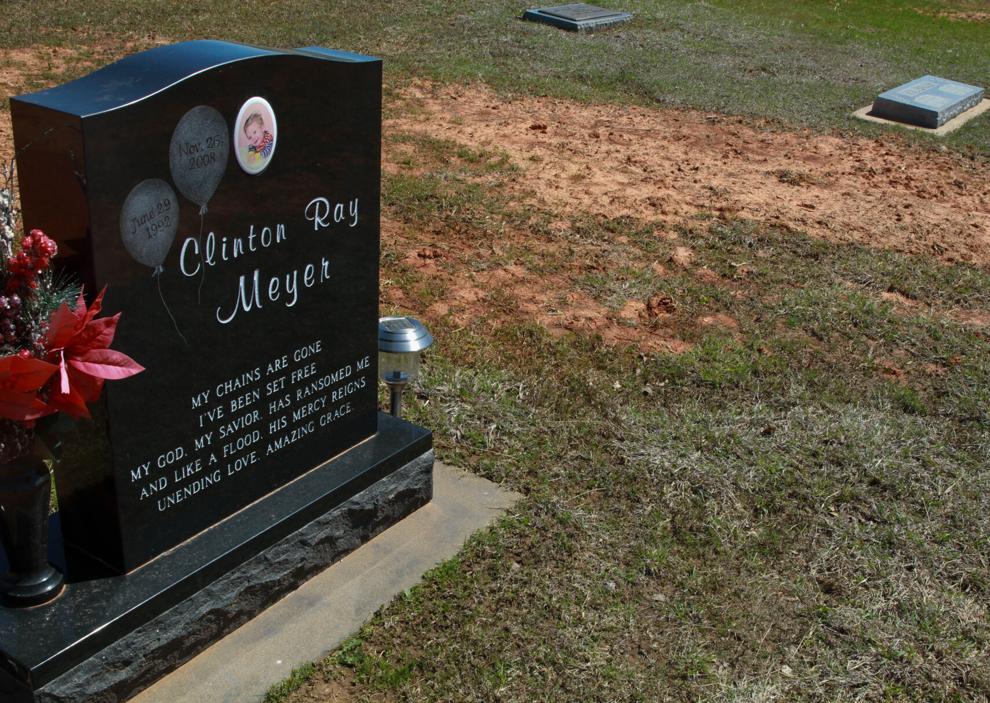 For several years following his death, Lisa, Paul and Ariel would visit Clinton nearly every day in a cemetery a few miles from the Meyers' home. While his final resting place would not be destroyed by the turnpike, Lisa would be forced to pay a toll to visit him. 
Clinton's headstone currently stands alone, though the Meyer family purchased plots beside him. His birthdate is written in balloons, one of Clinton's favorite things. A message written by Paul and Lisa is inscribed by hand on the back of the stone. 
The lyrics to Chris Tomlin's rendition of "Amazing Grace" are inscribed in the front, which was the song played at Clinton's funeral. 
Clinton's bedroom was mostly kept the same after he passed, but the space where his bed once stood was converted into an office for Lisa. 
"I know he's not there, but the body that I took care of, that I brought into this world, is there. It's still there. But he's not there. He's here," Lisa said, gesturing to her heart. "He's with me when I sit in the office where his bed used to lay."
Paul sent Lisa the image of the turnpike's route on its announcement day, and neither had been contacted by the OTA. Accompanied with the image was a text from Paul reading, "I am so pissed. Turnpike route one-fourth east of us with exit ramps."
Even if her home was spared by the turnpike, Lisa said she is firmly against there being a toll road at all. Lisa, former Ward 5 Councilmember Michael Nash, the president of Pike Off OTA and current Ward 5 Councilmember Rarchar Tortorello ran against each other in 2021 for the council seat, but now they are working together. 
Lisa has a history of political involvement in Norman, as she ran for Cleveland County clerk in 2020. She decided to walk away from politics completely, but said she believes her family is proud of her accomplishments in the community. 
Lisa said she works better behind the scenes, agreeing to add her voice to the several hundred stories that would be altered by the turnpike. In the end, Lisa said she will not simply "lie down" and allow the OTA to take her property. 
"They're not going to just trample right over me. They're going to have to knock me down over and over again until they knock me down for good," Lisa said.
Lisa told Nash she would help in any way she could. She said the proposed turnpike brought out the fierce advocate and "fighter spirit" that Clinton had inspired, but she had always held within her. 
"(Clinton is) my connection. That's me. That's my home, and the thought of somebody tearing it down to where I can't sit where I sit," Lisa said. "It's my choice if I choose to move. Don't push me out of my home. Simple as that." 
'It feels like Oklahoma doesn't want us': The LeBlanc family neighborhood egg hunt
---
A metal silhouette of a Sasquatch is perched at the start of a gravel driveway, waving to passersby and visitors of the LeBlanc family's home. On April 9, it welcomed the family's neighbors to their annual Easter tradition of an egg hunt. 
Two high school sweethearts from Norman High School, Darla and Cedric LeBlanc, returned from college when Darla was pregnant with their eldest son. Seven months into her pregnancy, Darla began a position at Tinker Air Force Base. A few short months later, the then-family of three began to grow into their home.
The LeBlancs, now a family of five, have lived on their two-acre property for 13 years. Most of the surrounding neighbors have lived there for at least 20 years, some even upward of 40 years.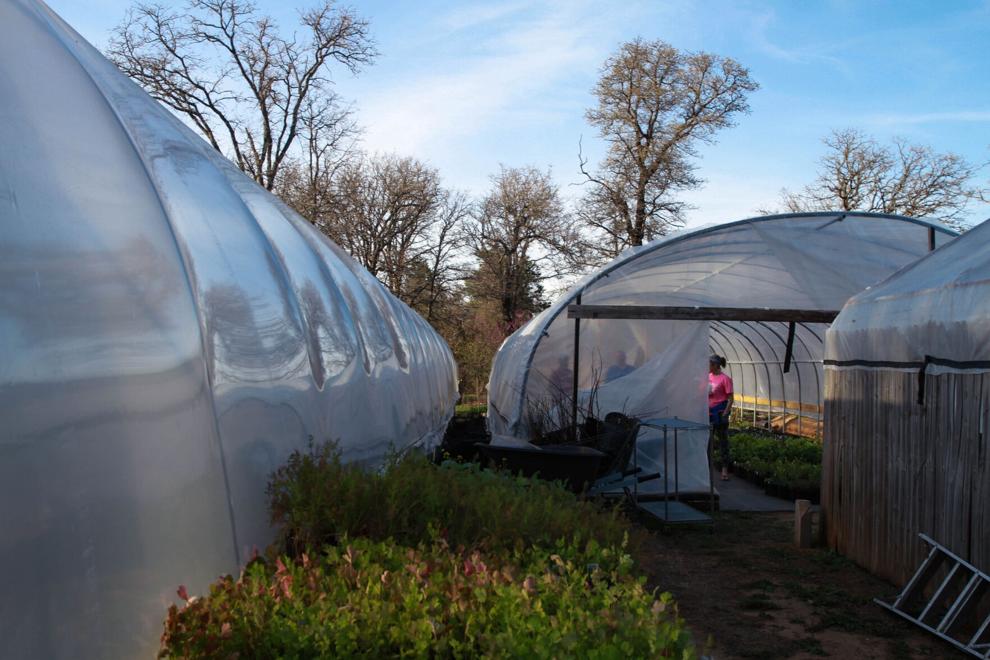 Three expansive greenhouses sit at the entrance of the property, holding a collection of lush greenery and flowers with a focus on pollinator plants to support the migration of Monarch butterflies. The nursery helps sustain their family by allowing them to sell plants at local farmer's markets.  
Built as a temporary solution and the foundation to Cedric's business dreams, their plan was to buy a property down the road and build greenhouses and retail space on it. They spent nearly $30,000 — all of the profits made in their second year of business — to rezone the property from residential to commercial. 
The LeBlancs successfully rezoned the property three days before the turnpike announcement, but backed out of purchasing it once construction plans were announced, as the toll road would sit too close to the property. 
"(The turnpike) ruined all of our plans," Cedric said. "We put all of our efforts into trying to open a business in this area, and now the turnpike has created an environment of uncertainty that I cannot deal with as a businessperson. It's much better for me to just fold and give up than to take on risk." 
The LeBlancs' nursery is currently working to become a registered monarch butterfly habitat with Okies for Monarchs. 
Being on the registry, however, would not prevent the OTA from building a turnpike through the LeBlanc property. One of Cedric's goals is to get the OTA to commit to growing plants that provide butterfly habitats in the corridors of every turnpike they build — regardless of whether the ACCESS Oklahoma turnpike happens. 
Feb. 22 was a normal workday for Darla. She sat at her desk and took a small "brain break" by scrolling through her Facebook feed. There, she saw a post from the Ward 5 Norman Facebook page asking if anyone had heard anything about a turnpike cutting through Norman.
"I looked at the link, and I looked at the map and said, 'What? Don't they know people live here?' I thought there was a mistake. I thought something must be wrong. I had no idea a few people in suits in some corner office could take a map, draw a line on it and destroy thousands of people's lives," Darla said. 
The OTA never contacted the LeBlancs. However, they did receive a letter from the City of Norman asking for story submissions from residents impacted by the proposed turnpike. Darla called Stitt's office about a week after the announcement and extended an invitation to tour her neighborhood and meet her neighbors. 
Cedric walked to a nearly-10-year-old Arkansas black apple tree and remembered his experience picking the first ripe apple from its branches. He said it was one of the best things he had ever done. 
"I planted this tree when it was a little sapling, less than a year old," Cedric said. "You aren't going to get anything off of (a fruit tree) for at least five years. It's really planted for your children and your grandchildren to harvest from. That's what I had in mind when I planted this tree — for generations of my family to be able to harvest from it, and that's true for all of the plants I have here."
Fruit trees are planted on the LeBlanc property yearly. The tradition will be broken this year for the first time since 2010 due to the uncertainty of the turnpike plans.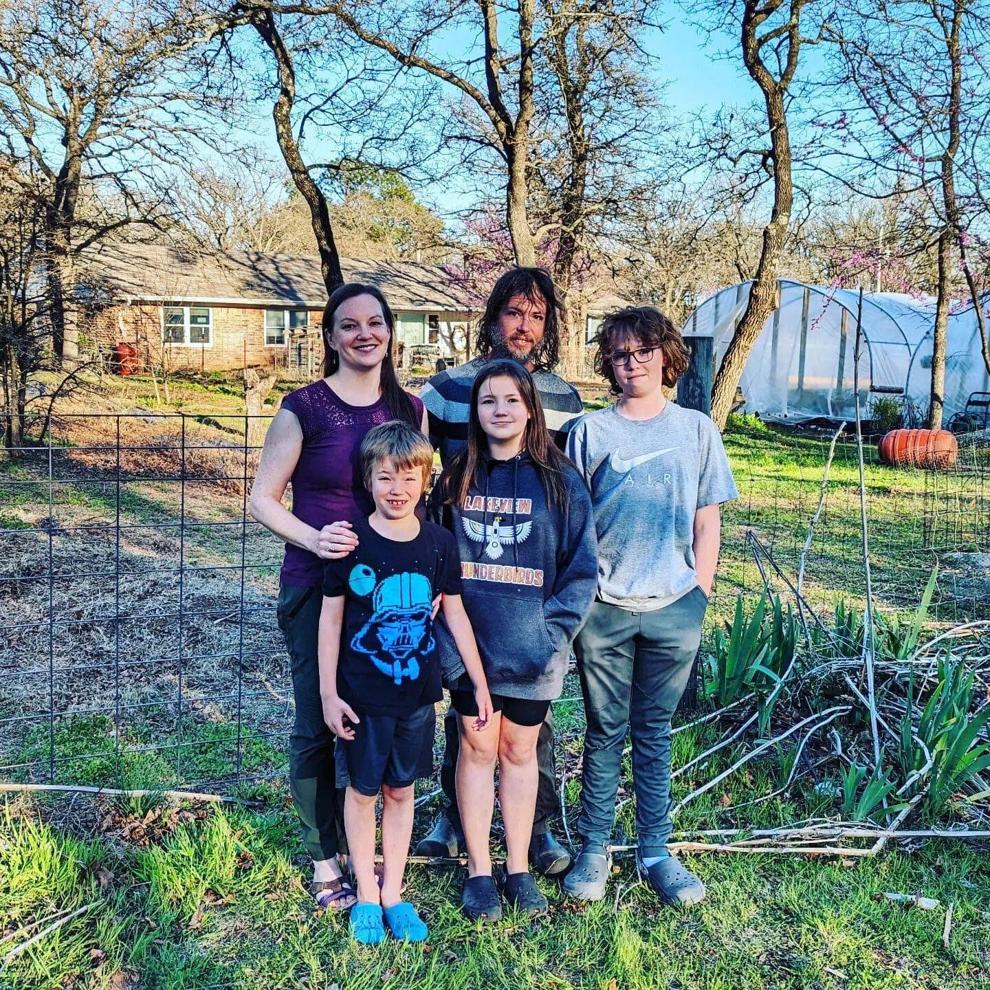 Cedric and Darla's three children — 13-year-old Elijah, 10-year-old Inara and 8-year-old Nolan — joined their parents by the apple tree. Inara and Elijah spoke about how they love the view from their home and the space in their yard.  
"I see the gardens and the trees, which I love," Inara said. "I don't like (the turnpike) at all, because I've been here my entire life." 
Nolan said he is worried about his dad having to move his three greenhouses. He said he thought it was "dumb" the turnpike would destroy so many homes. 
Elijah agreed with his younger brother, adding that it was "stupid" for the OTA to take people's homes for "a bit of time saved" and money. 
The house is the only home the LeBlanc children have known. Elijah was 6 months old when the family moved to the property, and Nolan was born in the living room years later.
Nolan began to climb the apple tree, setting himself on top of a nearby haystack and pointing to his favorite climbing trees, both Mulberries. 
Inara expressed concern for her friends who may also lose their homes, saying it was sad they would have to move away because of the turnpike. She began to cry and her father pulled her into a hug. 
"We're going to be together. We'll be OK," Darla said to Inara.
Darla said she worries about where the family would go, as another house like theirs — in a rural area, on multiple acres and affordable — is not available in Norman. They will either move into the more suburban central Norman, or leave the city altogether. As a former drum major of the Norman High School band, Darla said the town has always been her home.  
She added the turnpike would "fundamentally" change Norman, as the city would be divided by the toll road. 
"It's stupid to build a road that I have to pay (for) when you can just ride the road right next to it. That's even more stupid. It makes it look even dumber. No one's ever going to pay for that road, so why build it?" Nolan asked. "There's already a road in front of our house." 
As the egg hunt was set to begin, Darla and her children went to tend to the event while Cedric continued to walk around the property. He said ten years ago he chose to stay home while his wife worked a full-time job at Tinker Air Force Base. He now works as a cook at The Diner in Norman one day a week and occasionally does small odd jobs to bring in extra income. 
"The kids are old enough now where I thought that I could branch off and put more time into starting a business, and even that was more stressful on our life than we anticipated," Cedric said. "I just can't focus on anything more long term than the end of this season. I can sell the plants I have now, and think about that, but I can't make plans for the future at all, as a business or a resident."
About a few dozen excited children squealed and giggled at the sight of a Medieval Times flag being raised in the air, signaling the start of the egg hunt. Their parents, all friends and neighbors of Darla and Cedric, mingled with each other as little feet bounded into the patch of hidden eggs. 
Mike Leary, a neighbor of the LeBlancs, stopped to talk to Cedric and promised to help him ensure he receives fair compensation for all of his property, from his home to his plants. Leary's family would also lose their home to the turnpike.
"The real crime would be if we stop living for the next five years, if (the turnpike) doesn't go through or does. You would've lost five years of time," Leary told Cedric. 
The pair of fathers discussed the sense of community between the homes on their street, and both said they fear losing the family they've found.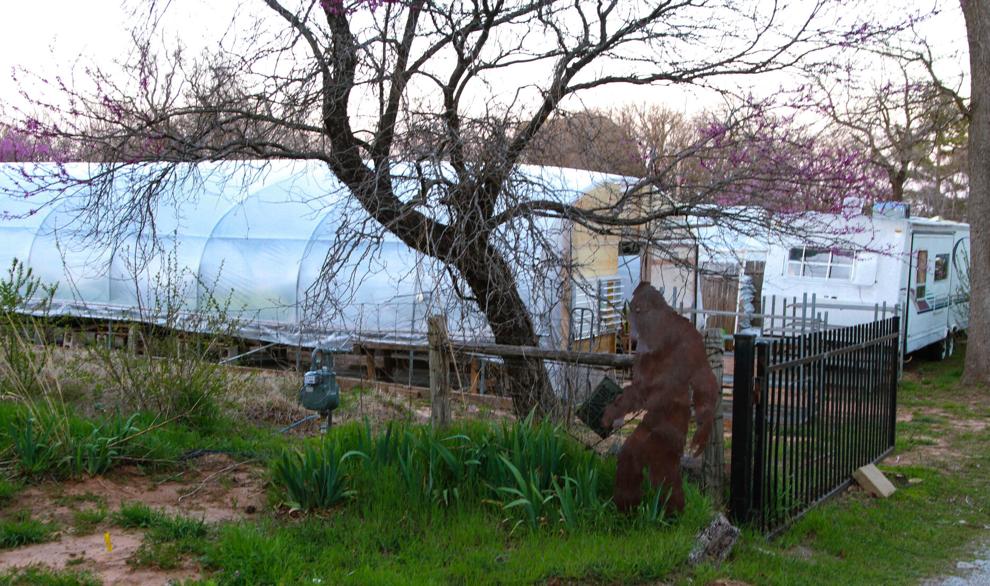 The houses on the street became a community following a tornado in 2010 that took out several trees on the street and damaged property. 
"When that tornado came through here, everybody in this entire area went to check on each other. They introduced themselves. You may not have even known them as your neighbor, but they all came out to make sure you were OK. If you needed absolutely anything, it was available to you," Leary said. "You take care and watch out for each other."
Across the yard, a young child with long, blond hair confidently asked if he could say something about the turnpike. Roland Onspaugh said he is concerned about the proposed turnpike interfering with the horned toads and rose rocks his family has seen on their property. 
His mother, Lindsay Roland, said she's upset at the thought of losing the community around her. 
"It makes me sad to think that this wouldn't happen," Roland said, gesturing toward the egg hunt. "These are people I've been raising kids with for the past 11 years. … We grew up here, and we've been raising kids together."
Lindsay had been friends with Cedric beginning in middle school and Darla in high school. The pair planned proms together while attending Norman High School. Darla nicknamed their neighborhood "a castle of Normanites."
Leary and his wife, Amy Cerato, are neighbors to the LeBlancs. Their children are close in age and participated in the egg hunt together. Cerato is a civil engineer and member of Pike Off OTA's Board of Directors who spoke at the Capitol rally and at OTA meetings.
The LeBlancs, along with Cerato, are listed as plaintiffs in both lawsuits filed against the OTA. Leary is a plaintiff in the Pike Off OTA lawsuit. 
Cerato said she's concerned with the human, geological and environmental cost of the turnpike, saying the only people who could stop the OTA are Stitt and the Oklahoma Legislature. 
"I feel, not only as a resident directly impacted, but as a civil engineer, that it's our job as the citizens of Oklahoma to hold OTA accountable. We have to start throwing some major roadblocks in their way," Cerato said. 
Darla added she wants to stop the OTA so her children, who were then occupied by the excitement of the egg hunt, do not face the same threat in their lifetimes. She said she wants to go back to being able to focus solely on her life and family in the city she loves. 
"Norman is a big part of me. I never thought I would leave. It's really hard to consider leaving, but we have talked about it after this," Darla said. "It feels like Oklahoma doesn't want us, or our government doesn't want us."  
Beth Wallis, environment and science reporter with StateImpact Oklahoma, reported in partnership with Peggy on this story.