Marvin Beck, an instructor at the Osher Lifelong Learning Institute at OU, said he's done everything from studying chemistry, working in management, and owning restaurants and a factory. He never expected to be a teacher. 
About five years ago, Beck started leading classes geared toward adults who were 50 years and older as part of the OLLI program. Since then, he said he's taught about 60 different seminars, which typically consist of a lecture and discussion. Beck said he feels like he's found a new career. 
OLLI community members say the program affords students a sense of community and opportunities for learning that are relatively rare for their age group. Seminar leaders like Beck welcome the opportunity to share their talents and knowledge in a capacity few have encountered previously. 
"I've never really taught before," Beck said. "So, for me, the only way I can do it has to be (in) something that I enjoy, and I'm sharing."
Beck's interests, ranging from Broadway to Will Rogers, have become the perfect seminar topics for these courses. He said his current seminar focuses on W.S. Gilbert and Sir Arthur Sullivan, a Victorian-era duo who wrote 14 operas. 
Beck said he grew up in New York City and has always loved Broadway, and first became interested in Gilbert and Sullivan after seeing their live performances. The class started as a three- to five-person club held in Marvin and his wife Diane Beck's living room in Norman.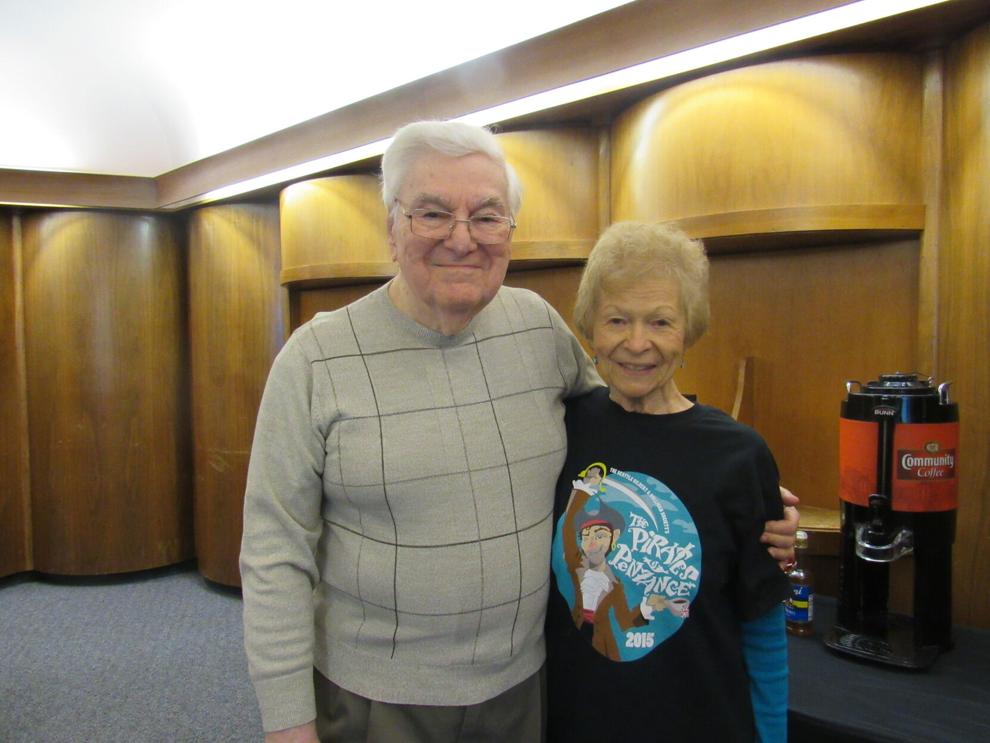 The group eventually outgrew the couple's home, so they've moved to hold their meetings in various venues across Norman. Although Beck also teaches a Gilbert and Sullivan class, Diane Beck said the club continues to meet monthly, and anyone is welcome. 
Chris Elliot, director of OLLI at OU, said the OU College of Professional and Continuing Studies started a program with noncredit classes for older adult learners in the late 1980s, but the courses were small and scattered throughout the semester. OU's program became an Osher Lifelong Learning Institute in 2006, which led to exponential growth, allowing it to offer more than 50 classes a semester. 
Elliot learned about the college's subdivision while in grad school and joined it as an employee in the late 1990s, he said. In the early 2000s, he found the Bernard Osher Foundation through a Google search and applied for funding from the organization.
Elliot said OU's received a $1 million endowment from the Osher Foundation to help run the program. Though he was nervous in the beginning, he said OLLI's always been well-supported by the university. 
"I think OU has done a really good job of presenting itself as a thing for everyone, and I think that this holds true to that," Elliot said. "When you think of the University of Oklahoma, you might not necessarily think of this age of an audience that gets to take classes every single semester." 
An annual OLLI membership costs $50, and after that initial fee, students can enroll in any Senior Seminar or Mornings with the Professor courses. Senior Seminars cost $45 each, and Mornings with the Professor classes cost $5 each, according to the OLLI at OU course catalog. A need-based Erna Jona MacDonnell Scholarship Fund is also available to members. Awards are decided by a committee.
Classes range from an "Introduction to Chinese Culture" to one focused on "Documentaries with a Twist," meaning some topics might be unfamiliar to members. Chris Elliot, director of OLLI at OU, said he's heard from several students who said program enrollment was initially out of their comfort zone, but each went on to take every class offered. 
"They're not trying to get degrees," Elliot said. "They're retired, so they're not trying to advance their careers. And so (it's) just a way for folks to come in and get to learn and socialize." 
While students enroll in OLLI for various reasons, Elliot said one of the main benefits the program provides is an opportunity to socialize. He said he overheard a conversation between an OLLI member and a faculty member following the end of a recent class on the Franco-Italian Riviera about how much it means to them.
"(The OLLI member) said, 'I just want to say thanks for this class, because it really helped save my life," Elliot said. "I don't get to get out very often. When I do, it's a doctor's visit or something not very exciting. So, to get a break from the real world for an hour and a half once a week (is much-needed).'"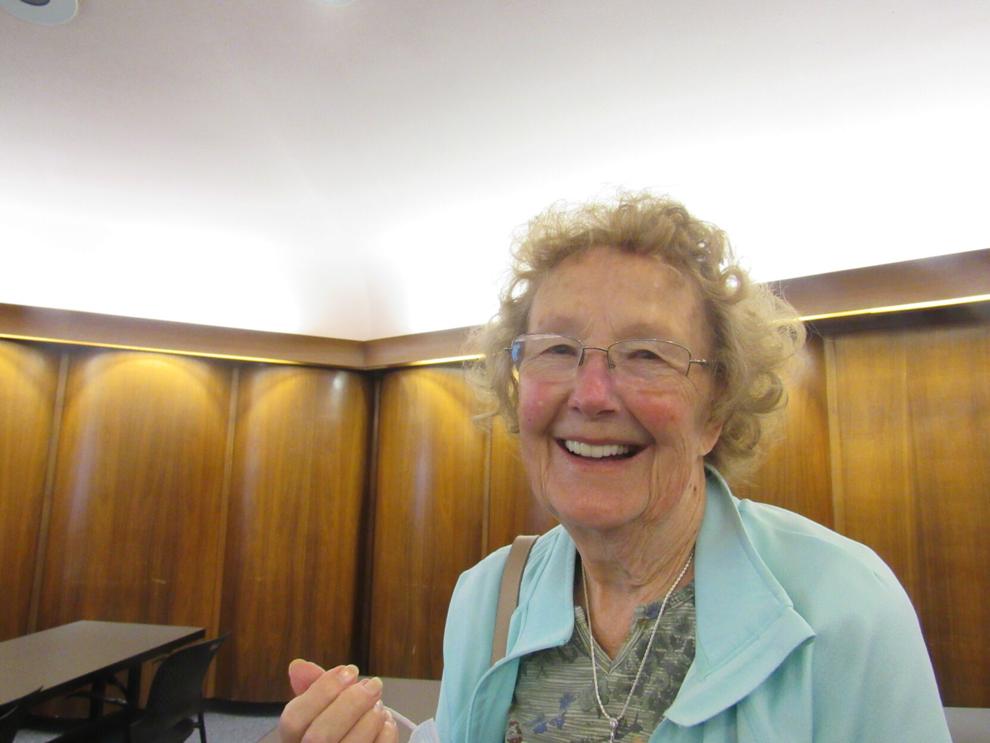 OLLI member Nadine Jewell said her husband was in the Navy, and she's attended school in every place they've been transferred — including Missouri, Kansas, Florida and Japan. The couple retired in Oklahoma in the 1970s, and Jewell studied journalism at OU. She said she enjoyed being the "old woman" in her classes and hearing her younger classmates' stories. 
Jewell considers herself a lifelong learner and said she enjoys reading new things, especially political events. She appreciates OLLI for the friendships she gained. 
"Some of the classes, they'll have about 100 people in there, and you'll think, 'I know those 100 people,'" Jewell said. "It's a community." 
Former Oklahoma Senate President Pro Tempore and OLLI instructor Cal Hobson said he got involved with the program because he believed he could relate to that age group better than college students. He thought teaching history to older people would be more interesting than teaching it to undergrads, and he said he turned out to be correct.
Hobson said he was an employee of the College of Professional and Continuing Studies in the late 2000s. When he heard about the OLLI program, he volunteered to teach classes about state politics, as he'd just finished his 28 years in the state legislature. 
He taught several classes, then left OU and returned to the OLLI program in May 2014. He said he's been involved with OLLI since and estimated he's taught about 45 different classes on state politics, history and the energy sector. 
One of Hobson's favorite classes was about Oklahoma's shift from a Democratic state to a Republican. He said his second favorite course featured four of the eight living former governors — George Nye, David Walters, Frank Keating and Brad Henry — as class guests. 
The wife of a former state senator, history and government professors, ambassadors and reporters — who all knew the public figures well — were enrolled in the class, which Hobson said led to a discussion of their political records. 
As the author of several self-described controversial bills, including horse-racing legislation and a cigarette tax increase, Hobson said seminar members also haven't been afraid to bring up his record and some of his "flubs." Though OLLI members generally stay courteous, class periods can get heated. 
"(Former politicians) are held accountable," Hobson said. "If somebody else in the room has a different version of what happened, you can bet they'll raise their hand and say, 'Now, governor, that's not how it was. I was there.'" 
Hobson said most students are longtime Oklahoma residents, and they are affiliated with the university in some way. They're familiar with the histories of both, which makes for riveting discussion. 
"It's not hard to stay interested in what's going on in Oklahoma," Hobson said. "It's just like the weather — you never know what the next day is going to bring."
Marvin Beck said, as a new OLLI instructor, he asked Elliot for advice and was told that, while keeping his classes entertained was important, he also had to educate them. 
"I am learning new things and experiencing new things and sharing it with people who have the same state of mind as I do," Marvin Beck said. "They're all not kids anymore, but we still explore."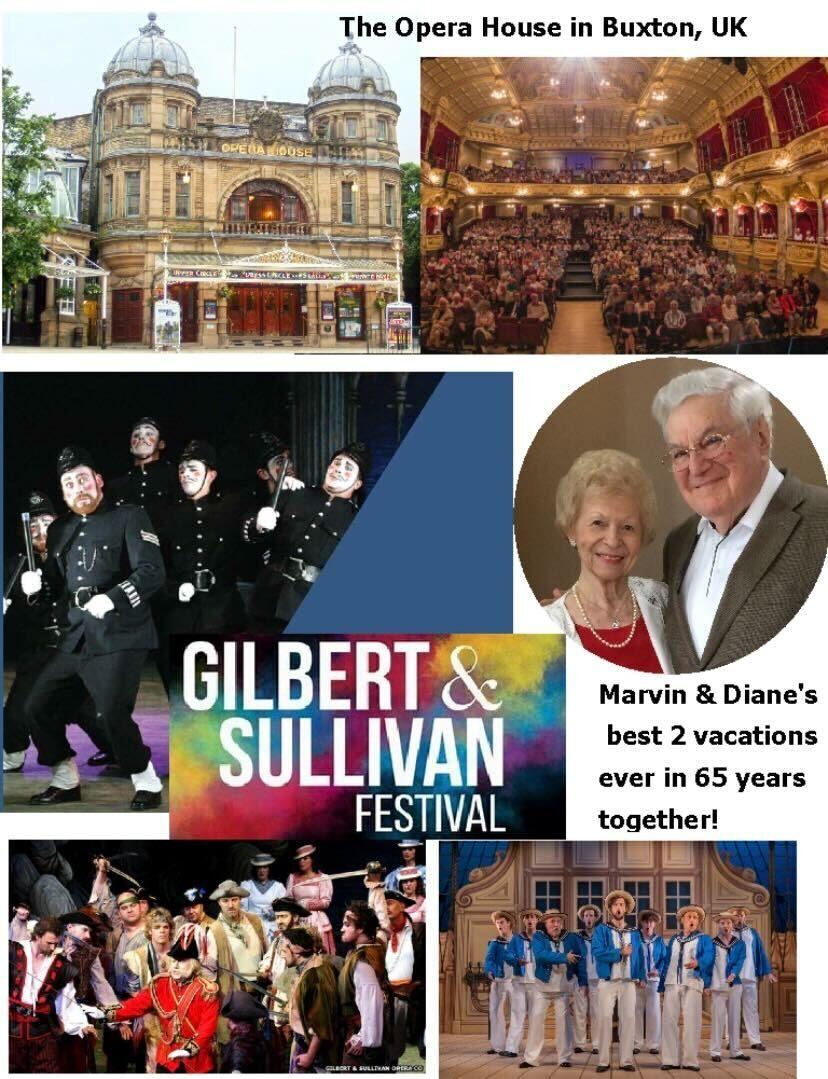 Marvin and Diane Beck have gone to Gilbert and Sullivan performances both in and outside of the U.S., including two festivals in England and two in Gettysburg, Pennsylvania. They've also passed their interest in theater down to one of their granddaughters, who's found work as a stage manager. They said sharing their passion with others is "part of the thrill." 
"We hear the people laughing at the right spots, and then afterwards discussing things, and that all adds to the fun of it because they're really engrossed in it," Diane Beck said. 
Diane Beck said their involvement in the class is a partnership, with Marvin Beck practicing his seminar lesson plans with her at home. 
"She's my critic," Marvin Beck said. 
Reflecting again on his career path, Marvin Beck said he'd always thought of Diane Beck, who worked as a kindergarten teacher for 18 years, as the instructor of the family. 
"What's remarkable is that, when I'm introduced to people, (they say) 'This is my professor,'" Marvin Beck said. "For me, it's a kick." 
"He likes being a professor," Diane Beck chimed in.  
"Well, I enjoy the excitement and the fun it generates. If I do it right," Marvin Beck said.