When it comes to finding true love, it's not always sunshine and roses. You may have to navigate a field of unsolicited explicit photos and imperfect matches before you find "the one." Unless you've opted to find your perfect match via the OU Marriage Pact algorithm, the Weitzenhoffer School of Musical Theater's upcoming production of "I Love You, You're perfect, Now Change" may describe your perfectly imperfect search for love.
A pandemic-tailored version of the off-Broadway musical "I Love You, You're Perfect, Now Change" will continue the school's Downtown Series. The show is a musical comedy that highlights the ups and downs of romantic relationships throughout different life stages.
The musical was written by Joe DiPietro, who is known for his work on the musical "Memphis" that received the Tony Award for Best Musical in 2010. 
Rather than ignore the obvious strain the pandemic has placed upon the dating scene, director of the production Harold Mortimer said the show will lean into the awkwardness of romance in the COVID-19 era.
Mortimer, professor of musical theater performance and associate dean of the Weitzenhoffer Family College of Fine Arts, said the production seeks to find humor in the frustration the pandemic has caused performers.
"The poster should be, 'I love you, (you're) perfect, now change — COVID style.' We've got six foot noodles that remind people to be apart, and everybody is masked," said Mortimer. "I wanted to incorporate so much of what COVID makes (performers) shake our heads at."
Mortimer said "I Love You, You're Perfect, Now Change" offers a unique look at the way that relationships grow and change as they mature. The story, told in a series of vignettes, depicts different couples in their early 20s, middle age and the last years of their lives.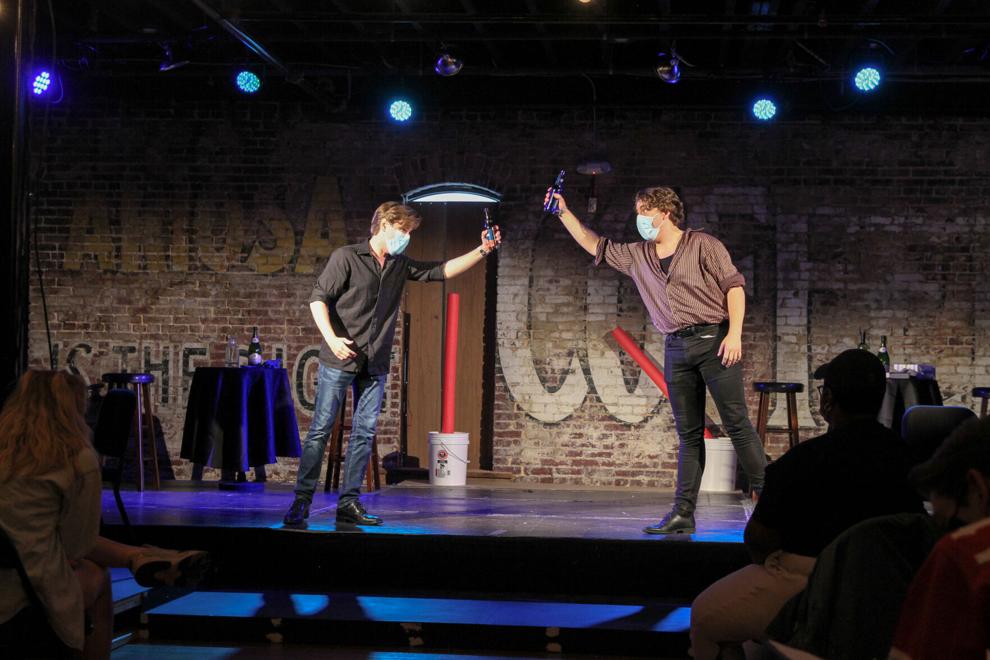 "It's a musical version of the rom-com formula with a whole bunch of SNL [Saturday Night Live] thrown in," Mortimer said. "It's funny, poignant and hilarious."
Cast member and musical theater sophomore Taylor Cooper said the show has elements that a large age range of people will relate to. 
"There's a song about receiving a picture of a penis and, as young adult women, I'm sure many people can relate to that," Cooper said. "There's a song about parents trying to have sex and their kids keep yelling things at them. … There's something in the show for everyone."  
This production will mark Cooper's, who performs under the stage name "Taylor Gray," first leading role at OU and her second Downtown Series production. Cooper plays "Woman 1" in the musical comedy. She previously played Florinda, an evil step-sister, in the series' spring 2020 performance of "Into the Woods."
Cooper said "I Love You, You're Perfect, Now Change" will show the honeymoon stage of a relationship and how, as relationships evolve, many couples discover love isn't always that easy.
"The title is super fitting. 'I love you, you're perfect', obviously when you're fully infatuated with someone you're like, 'Oh, they have no flaws,'" Cooper said. "Of course, when you spend years and years with someone you realize, 'Hey there's some things that could change.'"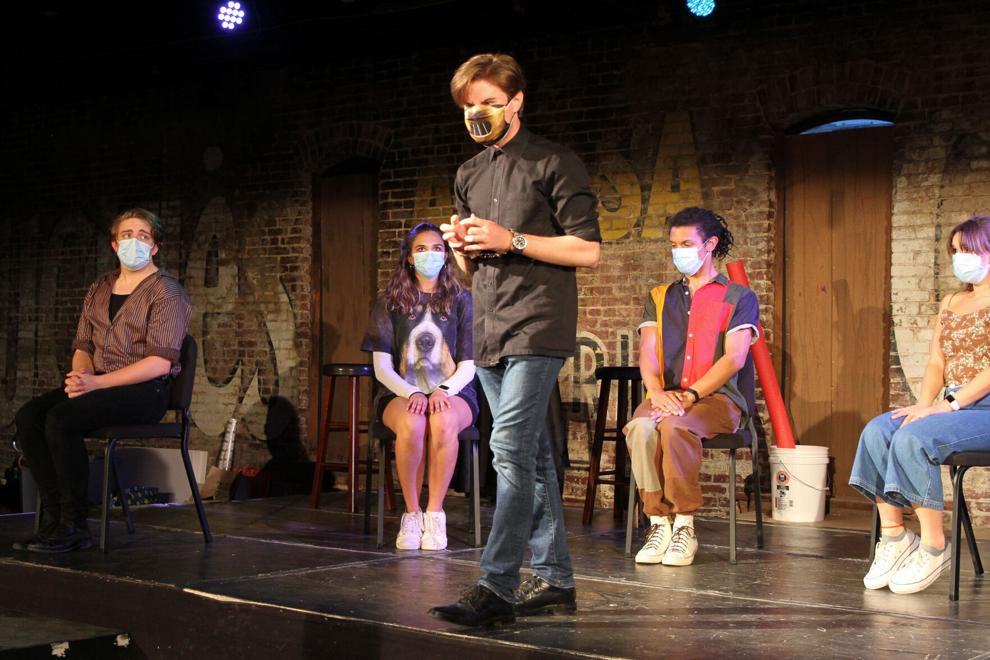 Due to their expressions and movement being restricted by masks and distancing, Cooper said the actors have had to focus on using larger gestures and being deliberate with their movements. While this style of acting can be difficult to get right, student choreographer Lindsay Alhady said she was up for the challenge.
Alhady, a musical theater junior, said she'd been preparing for this moment since she was five years old and began taking dance lessons. 
"In musical theater, we have the terms "dancer first" or "singer first" in terms of singing, dancing and acting and what you're strongest at," Alhady said. "I've always been the most comfortable in the world of dance and choreography."
During the 2020 production of "Songs for a New World," Alhady worked as the assistant choreographer alongside instructor Michelle Rambo. She said the skills she picked up from that production prepared her to take on the untraditional choreography for "I Love You, You're Perfect, Now Change."
Alhady said it was important to her that the actors were able to bring the proper expressions and mannerisms to scenes while being restricted by their masks.
"When half your face is covered, you lose so much of the expression that is normally given to the audience to understand what's happening," Alhady said. "Adding dance into these kinds of shows and choreography is a helpful thing because it's just another catalyst of storytelling."
"I Love You, You're Perfect, Now Change" is a double cast production with the Amour cast and the Love cast. The Amour cast includes Taylor (Gray) Cooper, Carter McPherson, Brayden Worden and Jessica Reese. The Love cast includes Luke Brodersen, Jace Appling, Olivia Payson and Devi (Gillian) Peot. 
The production opens at 8 p.m. April 1 and will run through April 3 at the Studio of Sooner Theatre, 110 E. Main St., Norman. Performances will also take place at 8 p.m. April 2 and at 2 p.m. and 8 p.m. April 3. 
Tickets can be purchased online, $20 for adults and $10 for students, and parking will be available on Main Street.
The 2 p.m. and 8 p.m. shows on April 3 will be live streamed via this link.
"You just get to relax when you're watching it. It's two hours of not thinking about anything heavy going on out in the world," Cooper said. "And while we still have COVID involved in the show, it's a way to view interaction with it in a non-stressful way. It's a breath of fresh air. A nice joyful chuckle."