A new taco restaurant opened in downtown Norman in the former location of the Toly food truck park, providing an opportunity for Normanites to relax outside, play games and purchase tacos.
Brady Sexton, the owner of downtown restaurant Scratch Kitchen & Cocktails, opened Recess Taco Park with Opolis Clothing co-owner Zac Holland and OK Distilling co-owner Hunter Gambill. The new multicolored eatery features outdoor seating and lawn games paired with a small menu centered around tacos.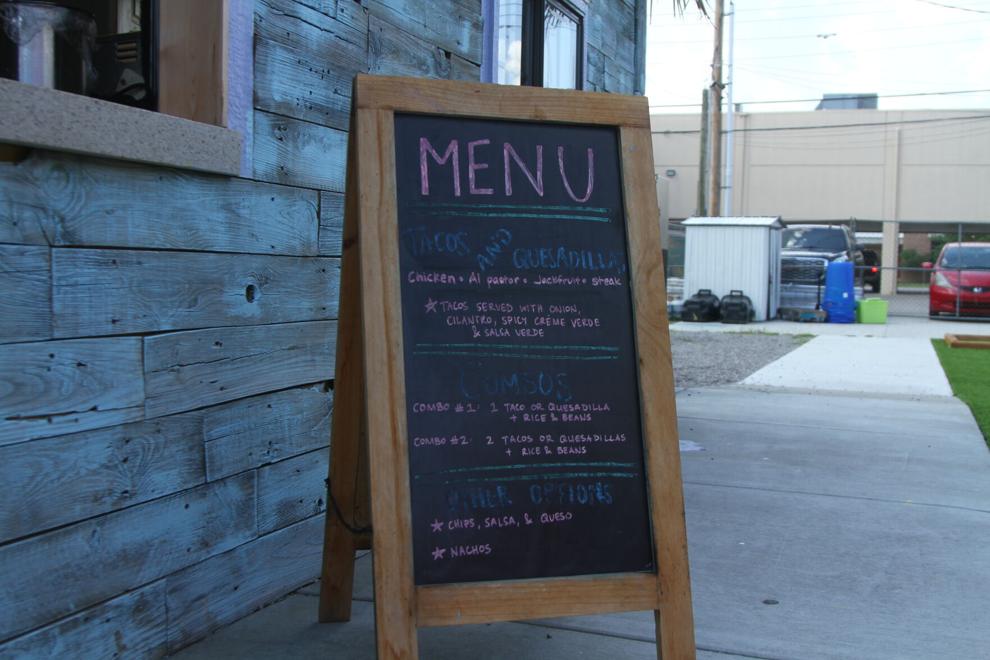 The menu includes three meat tacos — steak, chicken and al pastor, a marinated pork dish — as well as jackfruit, which is often used as a meat substitute. There are gluten-free, vegan and vegetarian options, and the menu also includes nachos, quesadillas, handmade tortillas, rice, beans, chips, queso and salsa.
The drink menu includes IPAs, ambers, lagers and Recess Taco Park's signature margarita called the "Pink Fuerte," the park's manager Hector Moncada said. The restaurant also carries a gluten-free beer option.
Moncada, who has been in the restaurant industry for nine years, said the name of the restaurant came from its proximity to OU's campus, and it alludes to recess as a break from the school day to hang out and be social.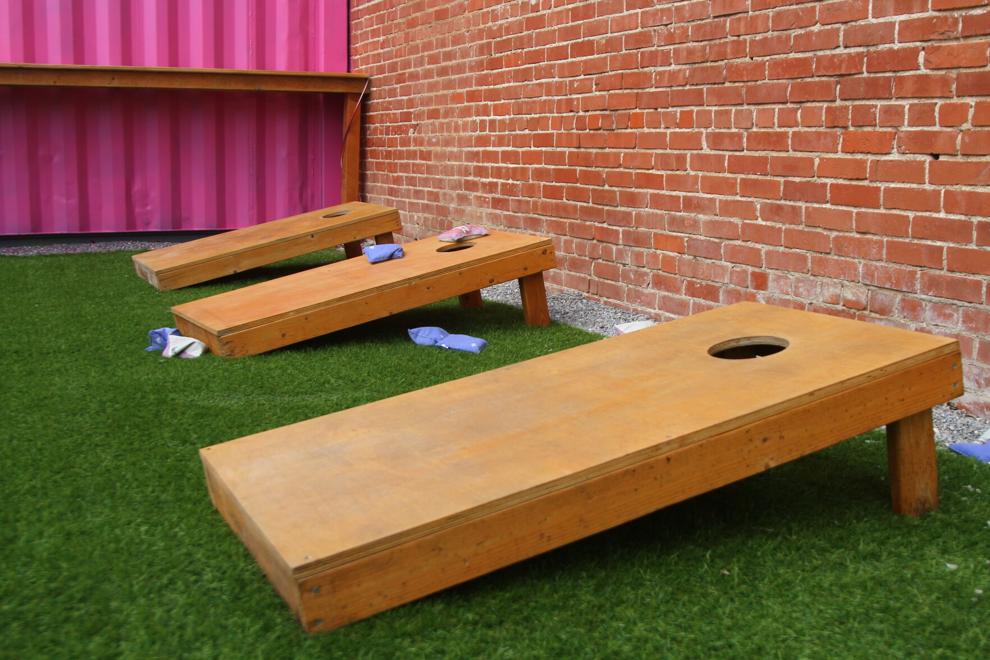 "Come and take a break. Talk to me, talk to us. Get a margarita," Moncada said.
The park surrounding the kitchen and bar is lined with shipping containers, tables and chairs, as well as cornhole, connect four, Jenga and space to social distance. Moncada said the park is also dog-friendly.
Recess Taco Park is located at 223 W Main St. and is open from 11 a.m. to 9 p.m. Tuesday through Thursday, 11 a.m. to 10 p.m. on Friday and Saturday and from 11 a.m. to 9 p.m. on Sundays. The park is closed on Mondays.
Editor's Note: This article was updated at 10:45 a.m. on Sept. 9 to include a link to Opolis Clothing's website.