"Paint Planet," an exhibition of artwork by Norman artist Leticia Galizzi, is available to view at local non-profit art venue Resonator.
Galizzi moved to Norman about three years ago with her family. Originally from Brazil, Galizzi lived in New Haven, Connecticut before coming to Oklahoma. Galizzi was excited to see her new environment and learn more art techniques at the University of Oklahoma, she said.
"When we arrived (in Oklahoma), my daughter, who was nine at the time, asked me why we were back in Brazil," Galizzi said. "I was shocked, but so excited she said this, because she was right. It felt like we were in Brazil. Everyone was so friendly and everything was so colorful."
Galizzi began taking masters classes in OU's art program. Previously, she studied at Yale, where she began her journey in learning different ways to work with paint and "really focus on the paint itself and leave behind the narrative," she said.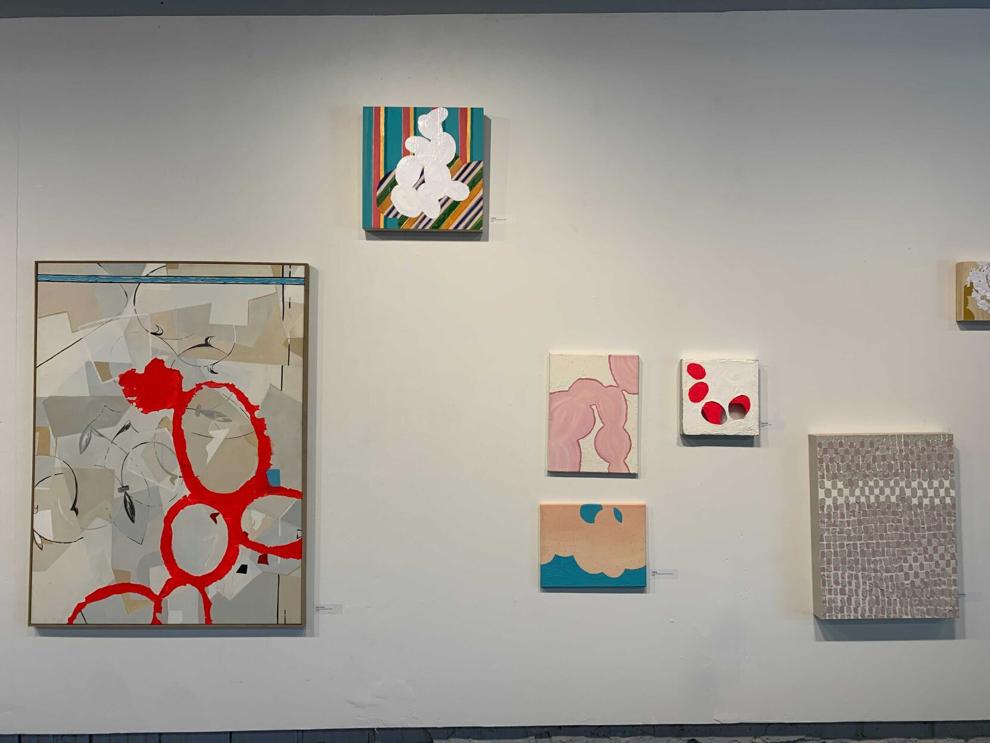 "I really enjoyed my graduate school at OU. The people were phenomenal, especially the art history professors," Galizzi said.
"Paint Planet," her newest exhibition, shows off what she has created since her time at Yale at Resonator, a non-profit art venue. All of the paintings in the showcase are abstract and feature unique textures and ways to use paint, including paint acting as the canvas itself and mixtures of different finishes. 
"When I was working on these paintings, I wanted to get away from narrative," Galizzi said. "I wanted to just be with the paint. Of course, the elements of Leticia are still there. There's still narrative. That's human nature, to make narrative."
A few of Galizzi's paintings are inspired by colors and scenes she has experienced in Norman, she said. She often goes for walks just to admire the different common colors around the city, particularly shades of green. She has also found herself enjoying the various sculptures and artworks painting the downtown area, Galizzi said.
"I love Norman. I think it is so strong," Galizzi said. "When you are immersed in a world, it starts to show in your work. In Norman, there is something pulsating here."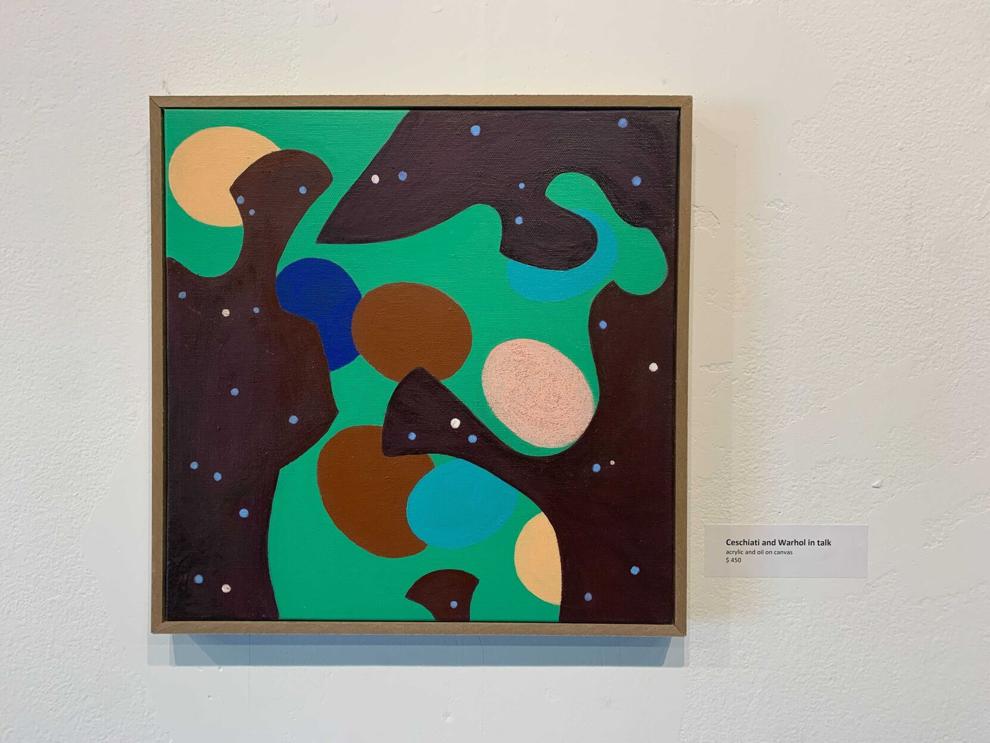 In the future, Galizzi hopes to work with the Norman art community to open a residency program or space for artists to visit with each other and learn, she said. The program would be located in a space similar to Resonator, ideally with areas for idle chat and areas for artists to paint, sculpt, and build together.
"There is a community here and I want to reach people," Galizzi said. "I'm not a pessimist. I'm hopeful it can be done."
Galizzi's exhibition is now open and will have a closing ceremony at 6 p.m. on Friday, April 30 at Resonator, located at 325 E. Main Street. There is no dress code and wine will be available for people over the age of 21.