Pat Fields entered the accounting professor's office on the second floor of Adams Hall. 
Fields, then a junior, was interested in Oklahoma's accelerated accounting master's program, and Joe Dulin, its director, was ecstatic. The master's program, which according to Dulin is among OU's toughest, is geared for some of the top students on campus. After checking Fields' grades and resume, he was astonished.
But then, Fields added another key component to his resume. 
"By the way, I play for the football team," Dulin recalled Fields mentioning. Already impressed by Fields' resume, Dulin couldn't believe it came from a student athlete with so many other responsibilities. 
"We never get football players in accounting. It happens maybe once a decade," said Dulin, who has been at OU since 2012. "How in the world do you keep those kinds of grades while on the football team? That is incredible."
Fast forward two years, and impressive is an insufficient term to explain Fields' career. The Tulsa native, who boasts three selections to the Academic All-Big 12 team, will play his final game at Gaylord Family-Oklahoma Memorial Stadium against Iowa State at 11 a.m. Saturday, before completing his undergraduate in business administration and master's in accounting in December. 
Suffice to say, he was easily accepted into the accounting program after meeting with Dulin.
"You got potential, but they don't tell us though - so you would never know..." @MozzyThaMotive pic.twitter.com/I6Dhh5t5az

— Patrick Fields (@PatrickFields24) June 6, 2020
Meanwhile, Fields has been a three-year starter at safety while serving as one of OU's captains for two seasons. He's tallied 180 career tackles with two interceptions, two sacks, 34 career starts and a pair of College Football Playoff appearances. 
Fields has the opportunity to return next season due to the NCAA's COVID-19 rules, but plans to participate in senior day activities, initiating the pivot toward his next career.
But when one career ends, another starts. Fields' greatest accomplishments are arguably off the field, with endless opportunities in the future, according to those closest to him.
"He's a football player with this huge commitment, playing Division I ball at the highest level you can play while being the captain of the team," Dulin said. "And yet, if my students get in trouble, and they don't want to ask me a question, they go call Pat."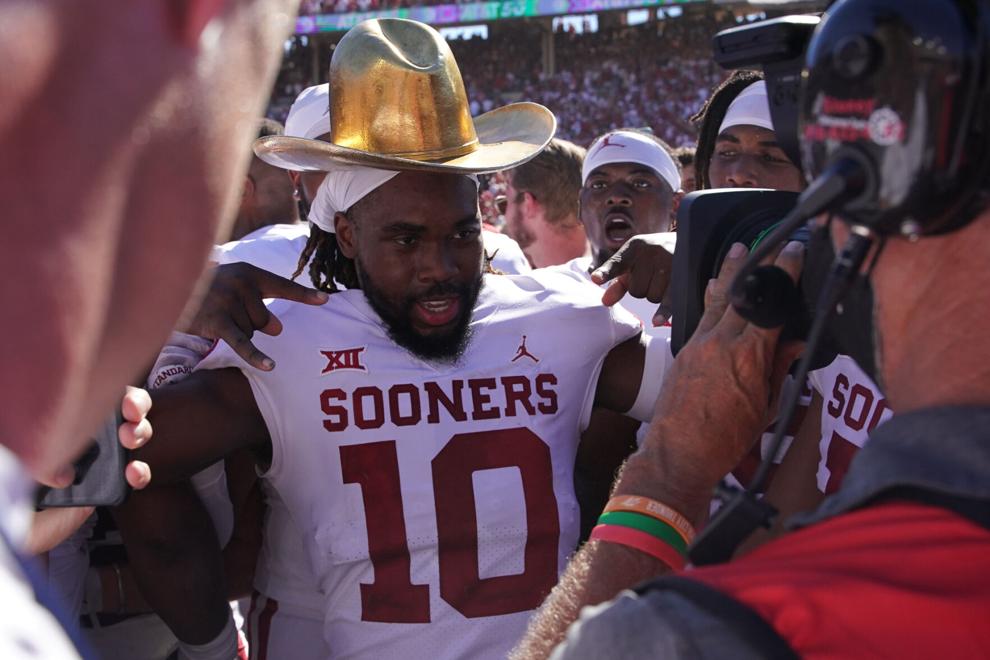 'Pat was just all over that'
"Hey, we need to run another one," Fields would yell out as a high school sophomore during summer workouts. "We didn't do that right."
Fields already was displaying his leadership capabilities among one of the most talented teams in the state. Fields was a three-star recruit according to the 247Sports Composite rankings, boasting offers from Notre Dame, Texas, Arkansas and Oklahoma State. 
"He always seemed mature beyond his years, very similar to the way he is now," Tulsa Union High School head coach Kirk Fridrich said. "He was always driven to find things to do the right way. He just always had the right temperament to handle those situations."
Fields won a state championship in 2017 as a junior alongside future OU teammates Jordan Kelley and Tre Brown, now a rookie for the Seattle Seahawks. 
"He was a leader in a group of seniors that were in front of him," Fridrich said. "He seemed to be the most mature guy in that group and the hardest worker."
Despite the on-field success, Fields' dedication off the field was just as strong. Fridrich recalls Fields mentoring elementary students while in high school, viewing Fields as someone able to build relationships with anyone, be it a teammate or a young child. 
"All ya can do is play ball""I bet u have a 1.9 GPA"🤷🏽‍♂️🤔 pic.twitter.com/5EO5GP6WyT

— Patrick Fields (@PatrickFields24) June 27, 2017
Fields  still consistently visits Union's office, either for a quick chat with his former coaches, or just to advise the next generation. It's all a testament to the total package Fields brings.
"I know his nature and the credibility he brings," Fridrich said. "He's one of those guys that brings credibility to the players that he's around because of his work ethic, but also the credibility he has with the coaches. He's a perfect match as a guy that can speak to coaches and a guy that can relate to players, and I'm sure that's why he's been so successful.
"He can talk to anyone whether they're 5, 55 or 75 years old."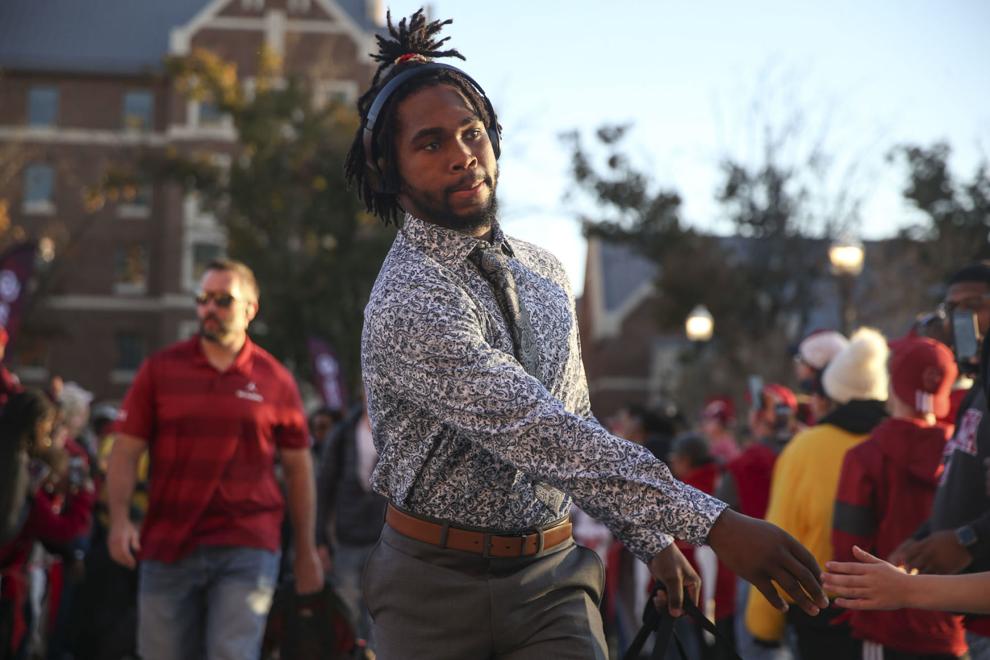 'Pat was all over that'
Fields describes himself as "pretty oblivious to the world." 
Since arriving at OU, when Fields isn't at practice, he's either in class or at the library. He doesn't use social media anymore, and hardly watches television. 
For Fields, it's perhaps necessary, as his degree path is one of the most difficult at OU, according to Dulin. Yet, Fields' 3.82 grade-point average speaks for itself.
Dulin said the program's average GPA is a 3.8, and that basically everyone who applies for the program gets admitted, because only top students even attempt it. Further evidence of the program's success: 88 percent of its students pass the certified public accountant test on their first try, versus 50 percent nationally, according to Dulin. 
Through the relationship he built with Dulin, Fields started to mention his other interests, such as working in the community. Fields had previously created and led an educational seminar on financial literacy, money management, credit and personal branding for high school students in Tulsa called "Town Business," the same town where he was a star at Union High School. 
Those moments touched Dulin, who was inspired to apply for a grant so he and Fields  could revive the seminar and do it together. They, professor and star pupil will teach it this spring, specifically in Tulsa's Greenwood District.
"Pat was just all over that," Dulin said. "I hope that I can ride his coattails and use a little bit of that travel money to get out to Tulsa."
The Greenwood District, which last year marked the centennial of the Tulsa Race Massacre, was one of the most successful African-American business districts in the country during the early 20th century. 
Fields hopes his voice can help kids from that area consider attending college who might not otherwise.
"I'm really proud of him for stepping up and doing that," said Fridrich, whose players attended Fields' seminar at Union. "And also going out and finding a way to find other guys from the city that are not just Union guys, but all around and inviting them."
That meshes with Field's bigger-than-football mentality. Asked about his favorite memory as a Sooner, Field said it was attending the Greenwood District with his teammates last summer. 
No. 2? Their 28-3 comeback win over Baylor in 2019 in Waco.
"It just shows the leadership of our program," Fields said of the Greenwood trip. "Coach Riley took initiative to take us down there. The whole team getting to do something, not really worrying about football, just us getting to chill with each other."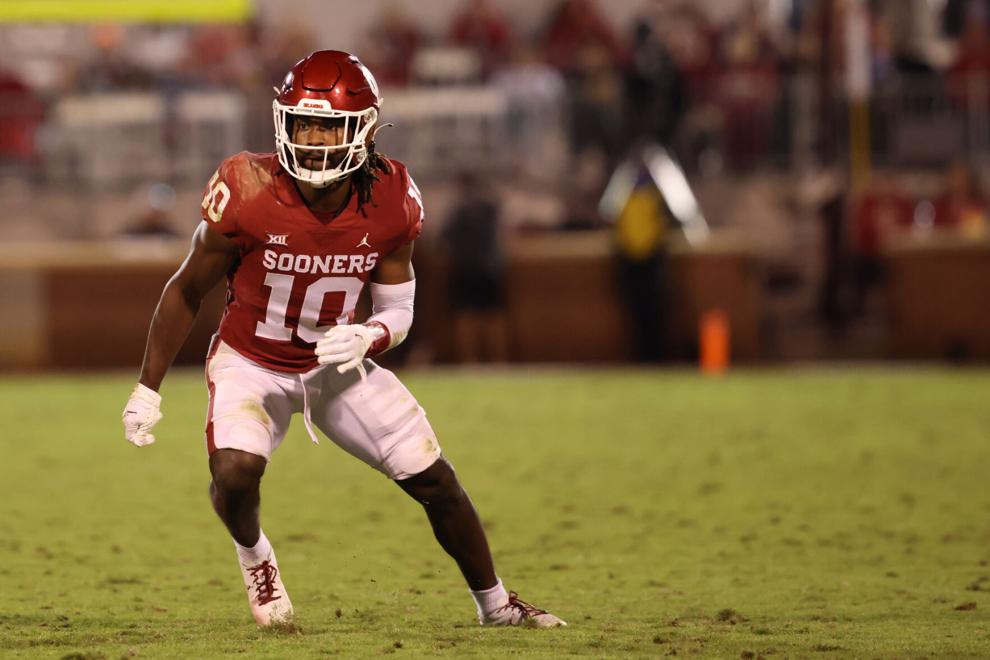 'One of the greatest leaders'
One of Mykel Jones' favorite memories during his Oklahoma career was eating at Tez Wingz in Midwest City every Wednesday or Thursday with Fields and other Sooners. 
Tez was one of the spots where the former OU wide receiver, who despite being two years older than Fields, grew closer with the emerging defender. 
"He was someone I could relate to outside of football," said Jones, who transferred to Tulane for the 2020 season, where he's earning his own master's degree in interdisciplinary studies after medically retiring due to a knee injury. 
"He was someone who always challenged me outside of football. If I'm clueless about stuff, or I want to get more information on something, he's one of those guys I always go to without having to talk about first downs or a catch."
The initiative for those wing-fueled conversations beyond the game came after a particularly difficult moment for OU students. In 2019, two Oklahoma students said racial slurs while wearing blackface, compelling many student athletes with large platforms, such as Fields and Jones, to consider how to use their voice beyond their sport.
The pair first met with Director of Football Operations Clarke Stroud, who was the former dean of students before David Surratt took the role. Stroud referred Fields and Jones to Surratt, whose work and mentorship has emphasized leadership development, multiculturalism and crisis management among other topics. 
"We wanted to shed light on something that's super important," Jones said. "It really and truly was more important than sports. We felt with our platform that it was our job to step into that light and be the example. We wanted to be role models on this campus and use our voice for the right reasons, and that's also something I always admired about Pat. He's not always the loudest, not always the one voicing his opinion. 
"He's one of the greatest leaders that the University of Oklahoma has ever had. He's just an all around good dude who's going to stand up for the right reasons."
Fields and Jones calculated how to do their part to change the climate at a university like Oklahoma, which they consider a prestigious place.
"It wasn't about us just being football players," Jones said. "It was about everybody. Everybody coming together and realizing why we stepped up and talked about this. We're more than that. We just wanted to create a welcoming environment."
Jones, despite now being over 10 hours away in New Orleans, still manages to revive those conversations with Fields every so often. 
"That's my guy, man," Jones said. "We always make sure we tap in, especially if we feel like it's been too long. He kind of keeps me on my grind."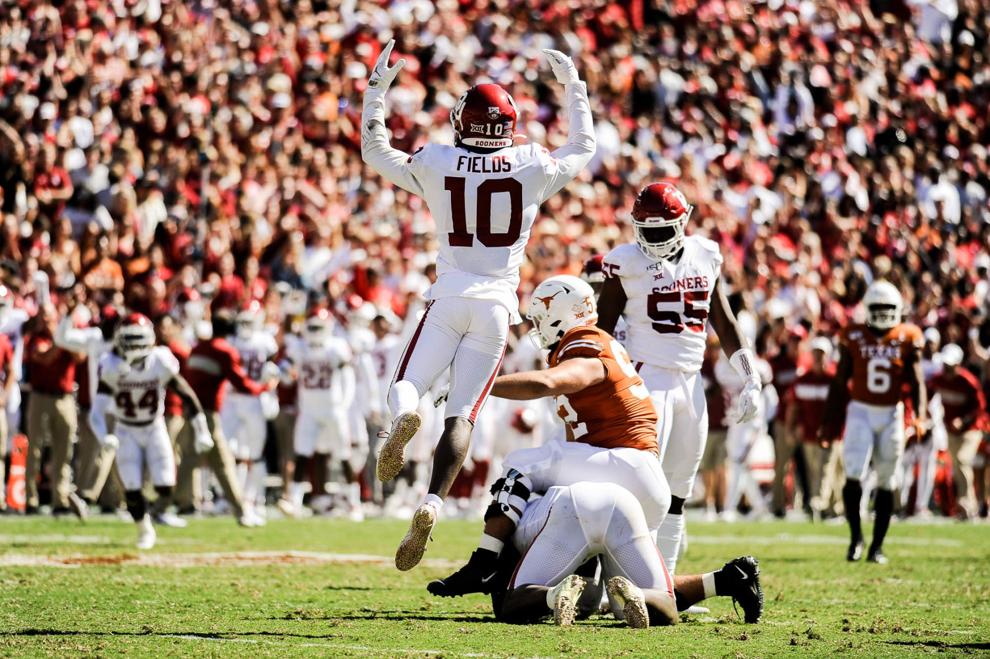 'He's just a legend'
After OU, Fields hopes to continue his academic journey at a school like Harvard, Pennsylvania or Stanford.
The analytical senior safety already has planned his next steps, first becoming a strategy consultant, then leapfrogging into entrepreneurship and ultimately running a company. 
Meeting with reporters this week, reflecting on his time at OU and outlining the next chapter in his life, Fields started to choke up the more he talked to reporters last Tuesday. 
"Pat is going to be very successful," Jones said. "We can take football out of it, just because of how he talks to people and how important he takes the off the field stuff. He's sacrificed so much of his time and dedicated so much of that time to his craft. He's one of those people who knows where he's going in his life."
Fields' efforts haven't gone unnoticed, even nationally. He's a finalist for the Campbell Trophy, given to the nation's best football scholar-athlete, and has been nominated for the Jason Witten Collegiate Man of the Year award and the Wuerffel Trophy, given to college football's most impactful leader in community service. 
"He's been a great representative of the program," OU coach Lincoln Riley said. "He's been an impactful guy, even from when he was young and just came into the program. … He's set a great example for so many. We're proud of Pat, all the different honors and nominations and awards that have come his way have been very deserving, and he's very deserving of at least winning a couple of those."
Now, Fields faces perhaps one of the toughest tests he's had as a leader. The two-year captain has to help the Sooners rebound and finish the season strong after losing their first November game since 2014, dimming their College Football Playoff hopes. 
Fellow safety Delarrin Turner-Yell, who's played by Fields' side the past three seasons, knows his teammate is ready for the task. Turner-Yell thinks Fields is the perfect guy for younger players to model not only their game, but their life after. 
"Pat is a unique guy. From what I've seen, you don't get to be around a guy where it's almost like he does everything right. Off the field, in the classroom, on the field. I don't want to call him perfect because no one in life is perfect, but Pat does everything right."
As the twilight of his playing days nears, Fields' lasting impact, whether in the classroom, the locker room or his former high school coaches' offices, will long remain. 
"You don't get very many like Pat Fields," Jones said. "He's a unicorn. He's really, really valuable.
"I forever think he's just a legend."
This article was updated at 12:04 p.m. on Saturday, Nov. 20 to add Fields' picture from senior day.