It all started with pictures of some books.
I texted my cousin and OU Daily alumnus Scooby Axson on April 17, 2019, after deciding to change my major from computer science to creative media production. At the time, he was writing for Sports Illustrated, and my goal was to capture the photos he would use in his stories. Though it was a lofty and unfounded goal, his initial advice was that I should consider working for The Daily, and he said there was no way he would be doing what he was if he hadn't worked at the paper.
Nearly five months later, I sent him a picture of me carrying our ever-professional press passes to my first assignment: the bookstore on Campus Corner.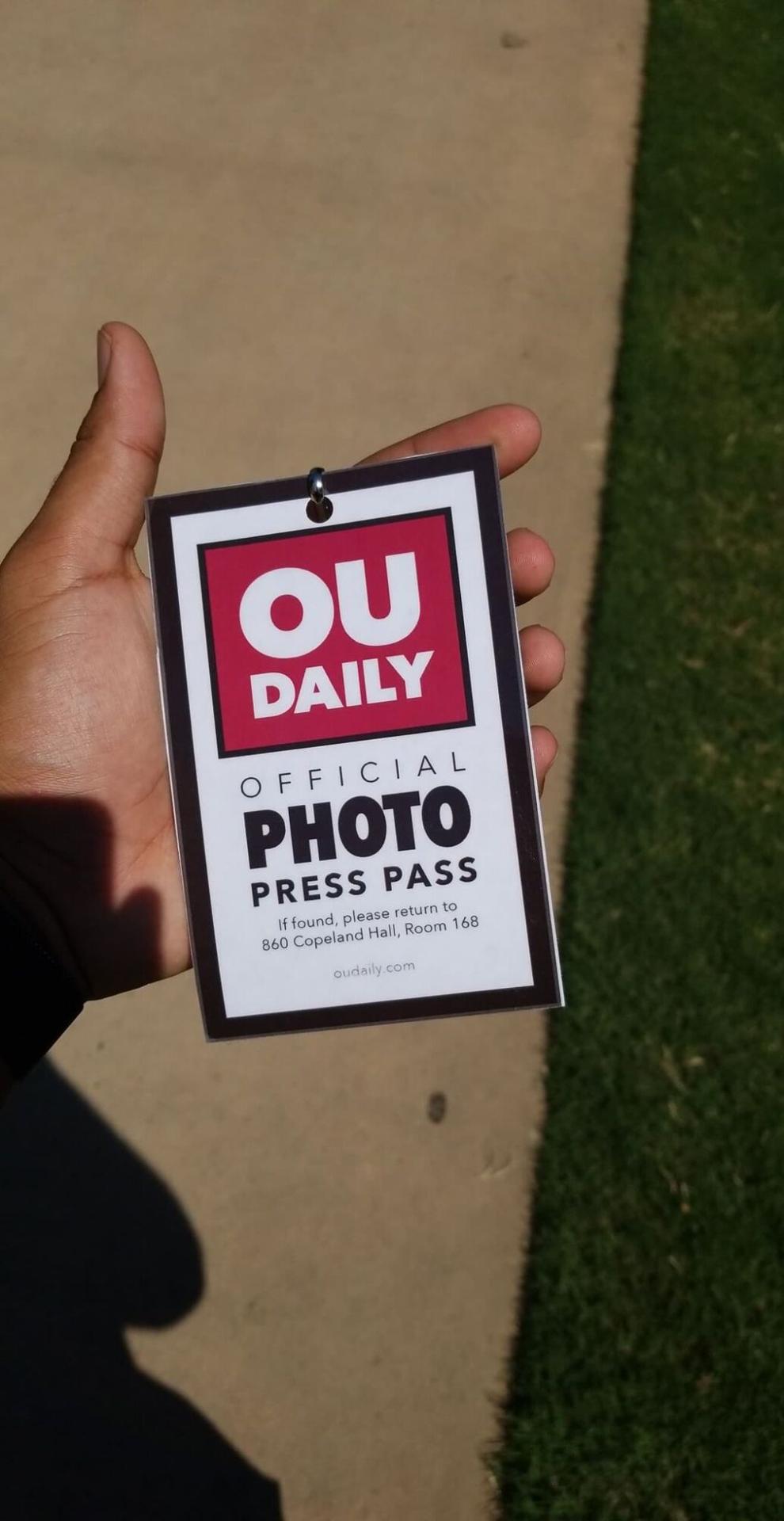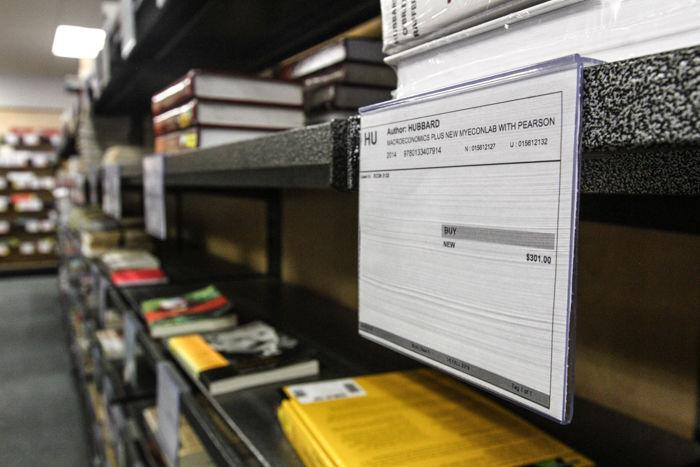 From there I went on to shoot my first live sporting event, alone … in 16:9.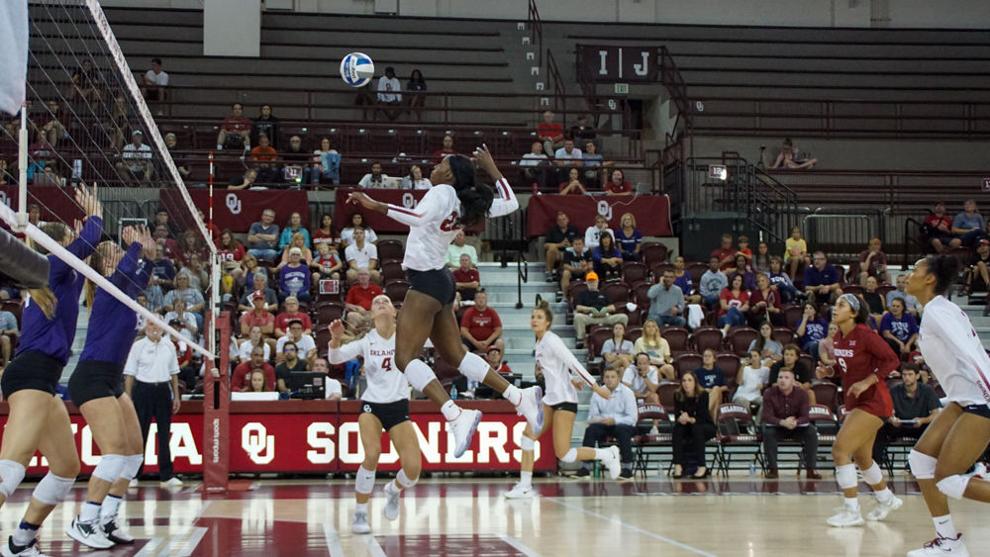 I didn't know any better at the time, but honestly, even now I don't think it was a bad look. Neither did Caitlyn Epes, the former visual editor who brought me on as her assistant. Though we didn't get to spend a lot of time working together, she dumped her photo brain into mine and took me along for the only remaining and feasible away game, Bedlam.
I also had opportunities to cover 2016 presidential candidate Elizabeth Warren — from which I took one of my favorite pictures ever — and to cover three events related to OU in Oklahoma City across six days.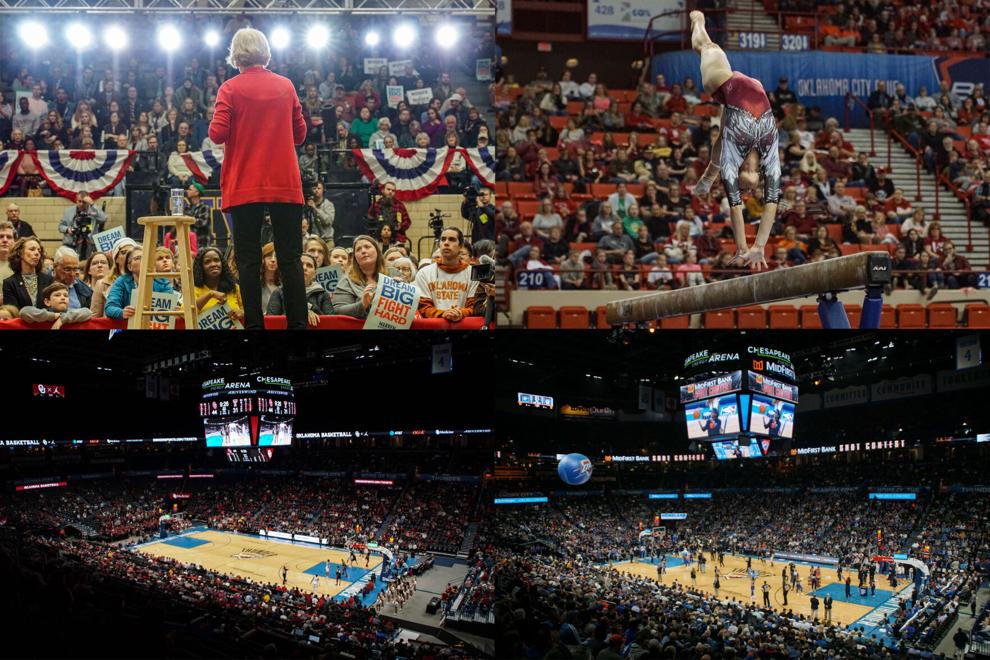 Reflecting back on all this, that's what I really believe The OU Daily is about: opportunities. There isn't a strict curriculum on what we do each semester, and the qualities and quantities of our works are a direct result of what we put into it. Sometimes a story will fall into your lap and make national news, but often, the content we created came from using our communication and connections within the community to deliver the information deeper than your favorite talking head might have gleaned. When the people and players of the town recognize and trust you, that allows you to take your content to the next level.
That is, of course, until you have to stay 6 feet apart.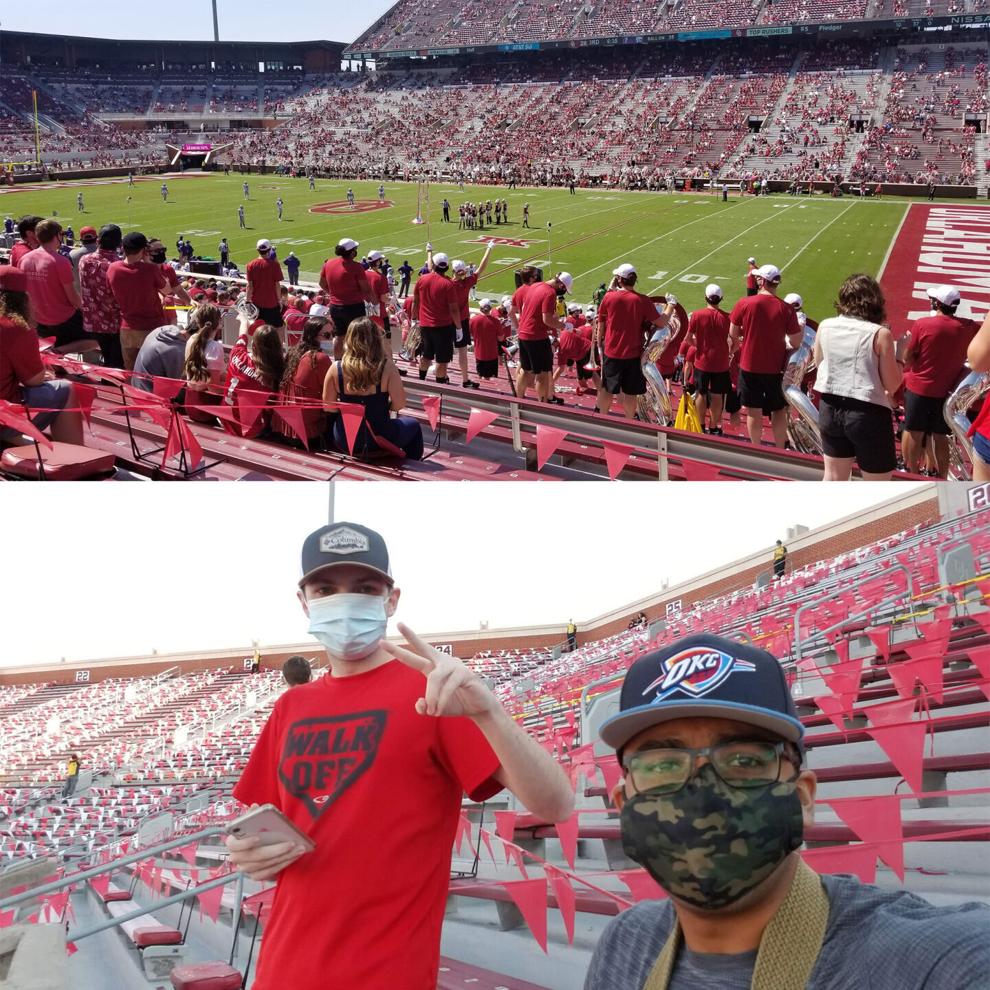 The COVID-19 pandemic challenged and continues to challenge all of us in media to find ways to engage with the community, with limited physical engagement with the community. From learning how to work as a team creating a weekly newspaper at home (thank you, copy and design desks!) to reporting and photographing football from the student section, we strove to uphold the standards. There also were protests and unrest within the city and state, giving us opportunities to shed some light and accountability on larger issues of national significance.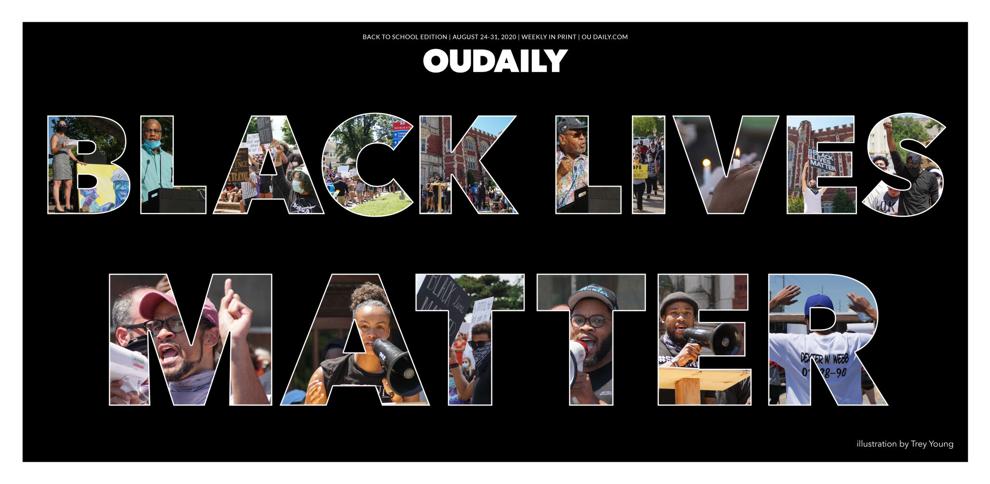 It all meant this academic year involved many simultaneous firsts and lasts for me. The "short away game" football season meant my road trips with the barrels of fun from the sports desk (shoutout to Mason Young, Chandler Engelbrecht and Austin Curtright) were limited to about six hours, and unfortunately, I never got to visit Morgantown, Ames or Lubbock. It was still a historic season in so many ways, from my first Red River Showdown (talk about a first impression) to waiting at Max Westheimer Airport an entire day for a private jet bringing new head football coach Brent Venables to town. It was also my first and last time covering NCAA Tournaments for men and women's basketball, as well as men and women's gymnastics.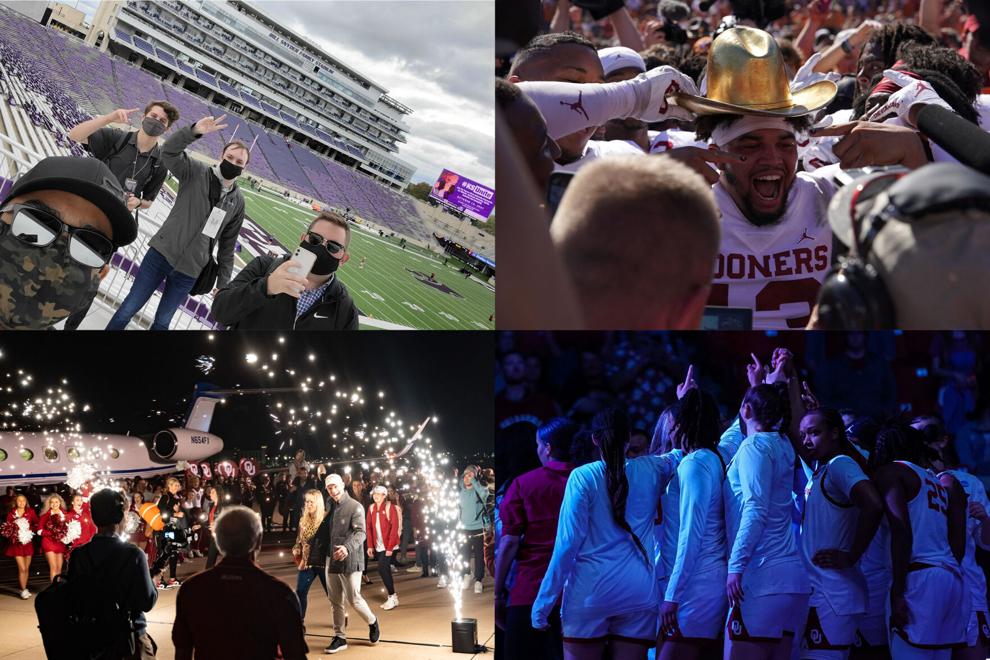 I want to thank Edward Reali and Ray Bahner for acting as my bowling alley bumpers and Justin Jayne for shooting videos so clean that you could screenshot them and use the stills as photos. I also want to extend a special thanks to our newsroom adviser Seth Prince, for so many reasons. He always pushed me to try new things I hadn't thought of or wasn't fully sure of, and I can't ever remember a time when I asked him a question and he responded with "I don't know" — though it might have taken him a second to gather his thoughts, once he was ready to respond, his wisdom just never stopped flowing.
I'm also thankful for not only everyone who's come and gone on the visual desk, but also all the great people and places The Daily has connected me with. I have a box in my bookshelf at home full of credentials and lanyards (probably totaling something north of 51) representing all of the opportunities I've had here. I'm not entirely sure where I'm headed next, but I'm going to do everything I can to keep chasing those opportunities and adding more tags.
If you're interested in keeping up with me you can view my work on my website or follow me on my photography Instagram, otherwise it's time for me to pass the torch. 
WCY III, "Trey"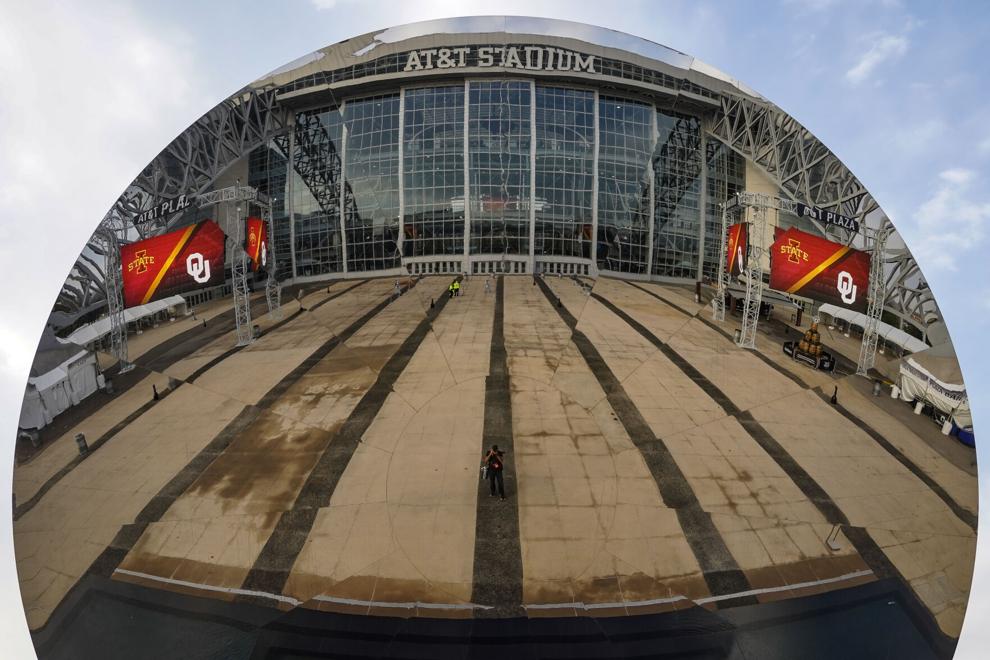 ---
Trey Young served as a photographer from September 2019 to November 2019, as the assistant visual editor to Caitlyn Epes from December 2019 to May 2020, and as the visual editor from May 2020 to May 2022. He is a creative media production graduate with a minor in military science.