A casual daytime hike on July 13 in the Inyo National Forest for an OU professor was initially documented per his usual text pattern to his family, with a message at the beginning and a second one at the peak. When the third message at the bottom of the mountain never came, his trek quickly turned into a life-saving race to beat the clock.
Ron Bolen, a co-founder of Invictus Energy Group, LLC and former managing director of The InvestLinc Group, is an OU entrepreneurship and economic development assistant professor and its entrepreneurship executive director. His daughter, Meredith Bolen, 27, said her dad is an avid hiker, and because he often embarks on difficult climbs, she didn't expect this solo Nevada hike to be any different.
When Meredith hadn't heard from her dad by Tuesday evening, she said she was a little worried but not concerned. Mark McConnell, one of Ron's close friends, called Meredith on Wednesday morning to ask if she had heard from her dad because he hadn't — then, she said fear came into play.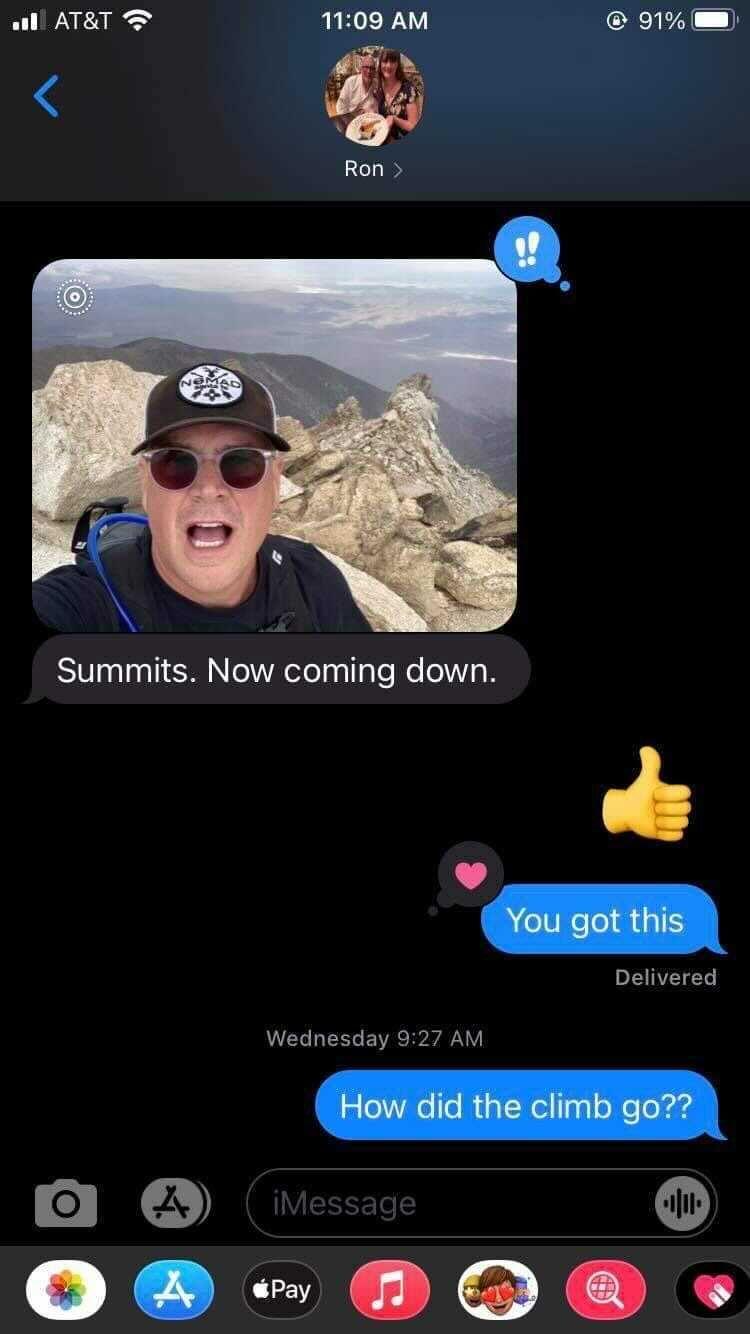 The lack of response from Ron prompted McConnell to contact the U.S. Forest Service, who found his vehicle and determined he didn't sleep in it that evening. This wasn't normal for Ron, Meredith said.
Meredith said there wasn't a way to locate his phone because, while there was fairly good cell phone service at the top and bottom of the mountain, there was none anywhere else. She said they contacted the local county sheriffs of Esmeralda, and by 3 p.m. on Wednesday, a missing person notice was put in place.
In tears, Meredith said she recollected memories of her and her dad going on trips and training for triathlons, marathons and other events together.
"He's a pretty good dad … we used to run together quite a lot, and I helped support him as he was training for an Iron Man," Meredith said. "That was something that I really held on to — he's very strong."
Days of police and national parks members searching for Ron continuously ended in hopelessness. Then, three of Ron's best friends, Jim Webb, McConnell and Brad Schick, made their way to the mountain to search for him.
McConnell flew to the area first, then Schick and then Webb. They grabbed their gear and began hiking with local authorities to try to bring their friend home. A last-ditch effort to a part of the mountain they had circled Friday night but not explored in-depth until Saturday may have saved his life.
Meredith received a call from McConnell just before 1 p.m. on Saturday saying they found her dad.
"Just hearing his voice was really good knowing that he was conscious and he was alive," Meredith said. "And so I just kept asking if he was okay, and he was crying, and I was crying, and I just told him to go to the hospital. We'll talk later."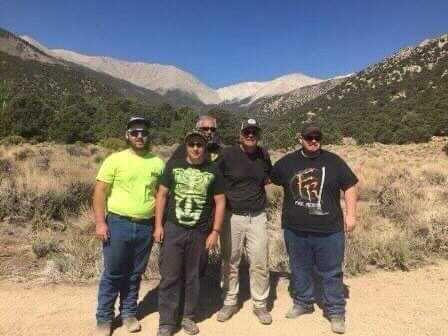 A Nye County team was able to bring Ron down from the mountain, and he was immediately taken to the nearby Inyo Regional Hospital Emergency Room in California, about an hour and a half away, to be treated. Meredith said he was in pretty good shape when he got to the hospital as he could stand up, but had clear signs of dehydration, some issues with his feet and scratches and bruising.
Meredith said her dad had a great team of supporters standing with him the entire way. Webb, one of Ron's friends who helped find him, is also a podiatrist and assisted the hospital with repairing some of his foot damage right away. Meredith said her dad is staying well-rested as they make their trip back from Nevada to Oklahoma and plan to get him to an Oklahoma doctor as soon as they arrive in the state.
"As of right now, I'm just very grateful, and I'm so thankful to everyone," Meredith said. "There are so many people who helped find him, so I'm just so thankful to everyone who did help, and I'm just really grateful that he is alive."