Editor's note: This article includes mention of religious trauma, conversion therapy and suicide. If you or someone you love are struggling, here is a list of resources:
Trevor Project: 866-488-7386, available through call, text or chat for 2SLGTBQ+ youth under 25. 
GLBT National Help Center: 888-843-4564, available through call, online chat or email peer support.
SAGE: 877-360-5428, available 24/7 for 2SLGBTQ+ elders, their loved ones and caretakers.
Zack Harrington grew up under the stars.
The moon acted as an audience as Zack's father, Van, held him and his siblings close to the sky from the comfort of their lush backyard in Cambridge, a neighborhood in west Norman, Oklahoma. He promised them that the world they saw was theirs for the taking.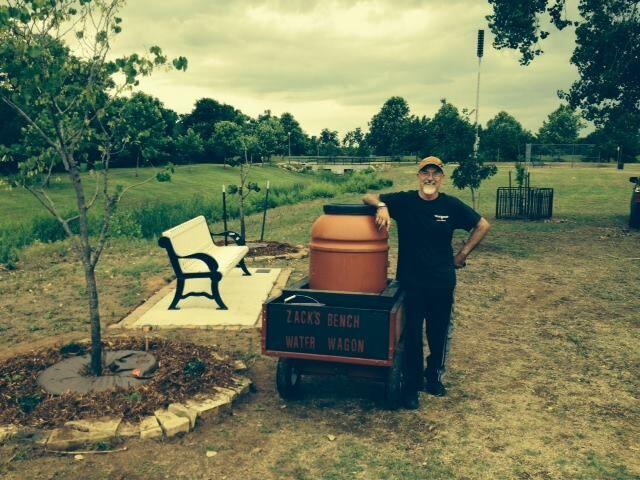 As Zack grew older, he would sit against the giant cottonwood tree in his backyard and fill the galaxy in his mind with the things he loved most — his bassoon, cello, flute, books, sheet music, family and a close-knit group of friends. Although soft-spoken, friends said once you broke down his barriers, he had the most beautiful soul.
On Oct. 5, 2010, Zack, 19, took his own life, entering a world beyond the constellations under which he once reflected. Zack's spirit, unbeknownst to many, had been silently at war with itself as he questioned his sexuality, wrestled with a recent HIV diagnosis and felt the brunt of religious condemnation of the 2SLGBTQ+ community.
"If God is the Creator of the world and everything on it, how does he not have the power to make me heterosexual," Zack wrote in a journal his parents found tucked inside his dresser. "Why would God create something he hated? Since when does God hate in the first place? How can you call us abominations? We go through more than you can imagine. I'm surprised you think you know what's best, even when what's best ends up causing more pain."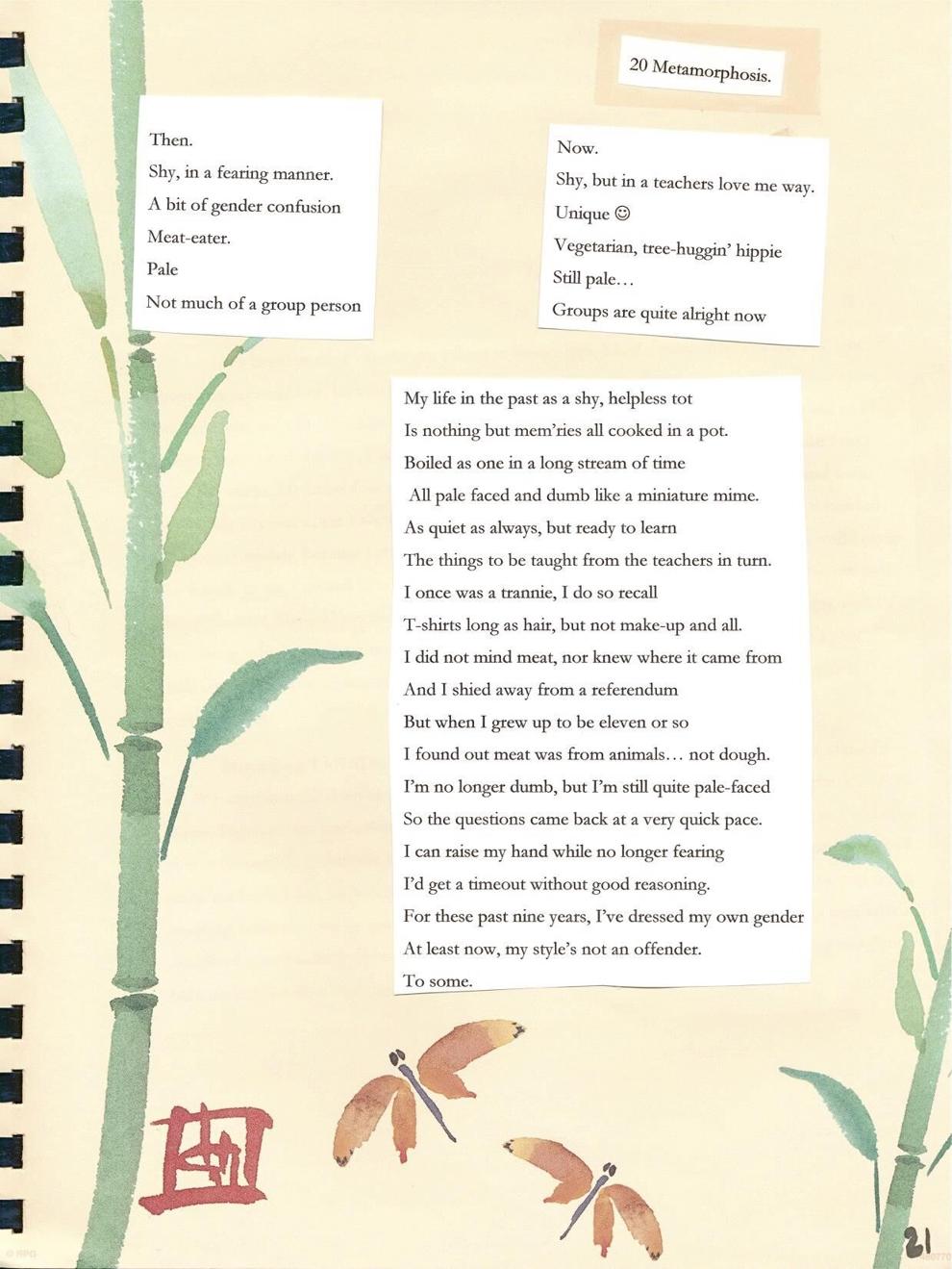 Through the advocacy of 2SLGBTQ+ individuals and allies, Norman is experiencing a metamorphosis over 10 years after Zack's death as it grows from a city that entertained a three-hour debate surrounding an LGBT History Month proclamation to one that recently banned the practice of conversion therapy on minors.
Yet, amid trauma inflicted by some of the state's political and religious majorities, which in some segments are moving to conditional acceptance, advocates are actively working to help more Oklahomans affirm the basic humanity of vulnerable 2SLGBTQ+ generations.
'Resilience amid spiritual crises'
Zack was 14 when he first came out to his parents. He wrote in his journal that the courage required to come out to them seemed minute but that doing so left him with a "Celtic knot" in his stomach, yearning for their acceptance.
His mother Nancy recalled that he relayed this news in a very matter-of-fact manner by saying, "I'm gay, I'm probably going to hell and there won't be any Zacky babies." She said her immediate reaction was "that's who he is — it's no big deal." It broke her heart that he felt so burdened by this part of himself.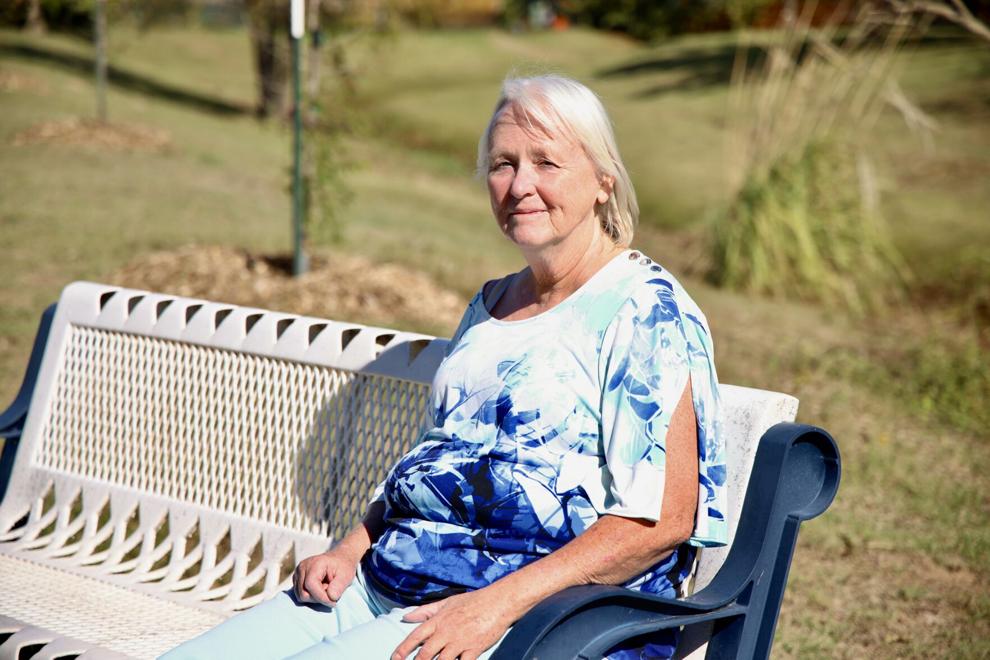 The conflict Zack felt was more internal, Nancy said, because his strong ideas on what is right and wrong shaped his perception of the world. He kept a keen eye on the religious communities that surrounded him and felt disturbed by the anti-2SLGBTQ+ sentiments they shared.
"I don't think he ever took that upon himself as, 'Is there something wrong with me?'" Nancy said. "It's more, 'I'm fine. What's wrong with you?'"
On Sept. 28, 2010, dozens of people gathered inside the Norman City Hall to protest a proclamation acknowledging October as LGBT History Month. Although the proclamation passed with a vote of 7-1, the damage was already done as Zack — who attended the meeting without telling his family — witnessed his fellow Normanites call homosexuality an "abomination."
Nancy said she can't imagine his feelings in that moment. At the time, Zack still hadn't told anyone he was HIV-positive.
"I'm sure that (to) anybody who was struggling, (hearing) all those horrible things that were said would be very hard," Nancy said. "It's like, not confirming, but echoing your innermost fears of rejection."
Paula Sophia Schonauer, a clinical social worker, transgender woman and 2SLGBTQ+ activist, said everyone possesses factors that help them develop resilience in and emerge from crises. She said she views faith as one of these factors because of the influence it can have in people's lives and the damage individuals incur when something or someone takes it away.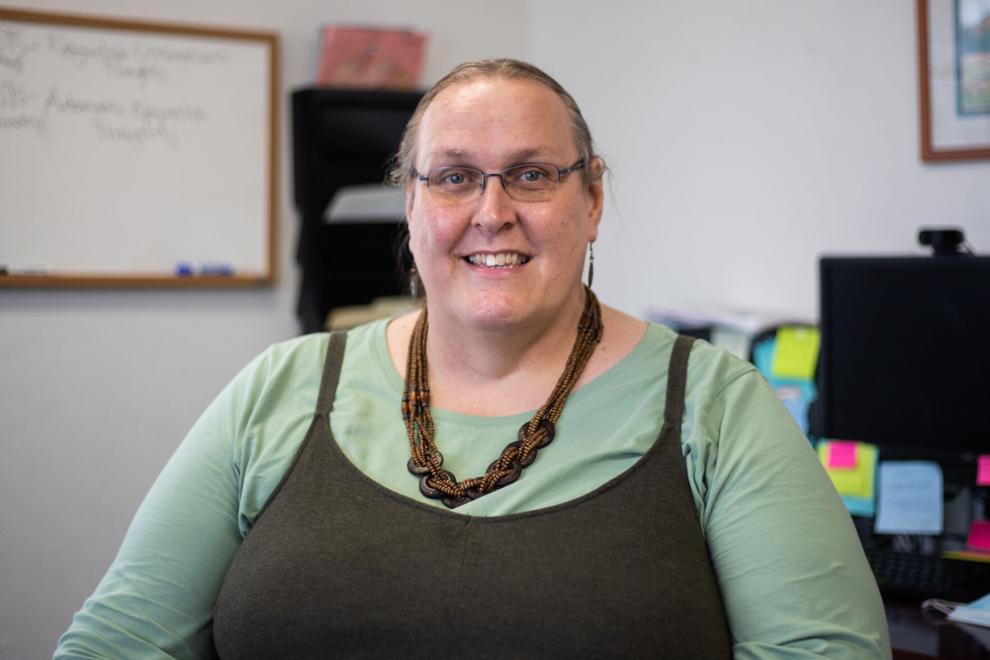 The moment people feel estranged from their church community, faith can cease to serve as a place of salvation and transition into one of condemnation, Schonauer said.
In the '90s, Schonauer said she saw her faith materialize in Episcopalian ministry. Her passion was in preaching. She found delight in looking up and interpreting scripture, connecting with it and developing biblical commentary for her sermons she gave in the Episcopal Church in the Diocese of Oklahoma.
She began the clergy ordination process for her church in 1999. She was married, a well-respected member of her congregation and a police officer. On a surface level, she said it would seem she had everything. Yet, something was missing — something that led her to consider "losing it all."
Schonauer said she was honest with her bishop and sponsoring pastor about her struggles with understanding her gender identity. She was asked to participate in psychiatric testing before she was ordained to see if she was a "sexual predator." This "humiliating process" included invasive questions about her sexuality and attractions by detailing certain fetishes.
Once the psychiatrist deemed she was not a sexual predator, her bishop approved her ordination process on one condition — she had to view these "struggles" as a "thorn in the flesh" — a reference to 2 Corinthians 12:7. She said she promised to do this and tried to convince herself that she could "be faithful."
Amid continued gender identity crises, however, Schonauer said her psychiatrist recommended she consider transitioning to ensure her future welfare. She talked with her bishop and offered to renounce her Holy Orders for not fulfilling her promise, but he wouldn't accept her offer because of her gift in ministry.
"I really just couldn't keep quiet about it. I felt like it was leading me into a double life where one life would be the shadow of another, and I thought that could get me in trouble," Schonauer said. "I really, really needed to be honest, even with the consequences, because my fear was standing before God trying to lie."
Schonauer said she chose to take a leave of absence to sort out her life. She said she attempted to distance herself from the "triggering voice" of the Episcopal church by attending different churches, because she felt disconnected from its rituals.
After two years of rumors floating around her Episcopalian community, she decided to come out as transgender. She was asked to renounce her Holy Orders and be put on ecclesiastical trial for "abandoning her community" by attending another church.
In 2001, a blog critical of the Episcopal Church declared Schonauer as the first transgender clergyperson in the Anglican Communion — a designation that was nearly impossible to know. She said she was traumatized because no one valued her privacy.
"I had this nightmare that I had as a child about being there on Judgment Day, and there's an angel reading from this book of everybody's sins, and the angel says, 'Well this one, this little boy wants to be a girl,' and all the mass of humanity laughed at me."
Instead of participating in an ecclesiastical trial, Schonauer said she conditionally renounced her appointment because she was worried the trial would garner more unwanted media attention.
However, she didn't renounce her ministry.
She turned to spoken word poetry, detailing the effects of spiritual struggles within the church through the pieces she performed. Following her retirement from the Oklahoma City Police Department, she pursued a master's degree in social work at OU to become a therapist.
Schonauer said becoming a therapist and working with people satisfies some of her vocational callings. Her theological education allows her to see the role that spiritual crises can play in mental health crises. She said she doesn't "push a particular religion," but she can relate to individuals' struggles.
"I had a person who was in a domestic abuse situation, and she was having a lot of anxiety over the passage that (says) wives should obey their husbands," Schonauer said. "There's another part of that passage that commands husbands (to) love your wives, and I pointed that out to her, and she knew this. But I asked her if she felt loved. That really opened her eyes, and it gave her enough courage to get out of that domestic abuse situation."
Often, Schonauer said religious 2SLGBTQ+ individuals are forced to choose between being themselves with integrity or staying in church in the hopes that they will choose to ignore their true identity. She said this community can come to reject the church altogether, as Christians impose "exacting demands to conform."
About 20 years after she came out, Schonauer said she has an opportunity to help her clients find strength and resilience in their spiritual journeys. She said she hopes her counseling work can create a safe, affirming place for anyone struggling in their walk.
'Affirmation over acceptance'
Across Elm Avenue from OU's campus on the edge of a neighborhood brimming with students sits a small building called St. Anselm of Canterbury. A rainbow flag hangs in the Episcopalian church's right window, and a banner reading "God loves you, NO exceptions" is staked in the grass.
Instead of preaching about husbands and wives, the Rev. Blake Woods preaches on partners. He said his church provides "a unique religious experience for a unique group of people," by emphasizing language that is clear about who God is seeking.
"Which is everyone," he said.
When Zack was growing up, Nancy said she used to take him to church. They would try different ones, but he never wanted to go. Although she said Zack was more affected by the "anti-2SLGBTQ+ rhetoric" that surrounded him, she believes people who desire an affirming religious environment should have access to that.
Woods, who was aware of the dangers churches can pose to 2SLGBTQ+ communities through condemnation, sought to create a "safe religious space."
"The analogy I use is I get to be a midwife. I'm not bringing anything. I'm not creating anything," Woods said. "I'm just helping the process, and I am guiding them and keeping them safe, making sure that they have the things they need to grow into the people who God wants them to be, which is people of abundant life."
Some Sundays, Woods said he is the only cisgender, heterosexual person at church. The congregation serves people from every walk of life, making up an "eclectic, weird and sometimes awkward group" he said he has the privilege of embracing.
Woods said St. Anselm of Canterbury works to outwardly promote its affirming messages. While many OU students have safe places to seek out, 2SLGBTQ+ students face limitations in finding affirming environments, especially those who desire a faith community that does not present a view of scripture that favors heterosexual orientations.
Woods said he recognizes that 2SLGBTQ+ Oklahomans don't have access to the number of affirming religious communities available in other parts of the country. He said churches often take a safer route by choosing messages of "love and acceptance" over "affirmation." In his preaching, Woods stressed it is important his students know the difference.
"Accepting just means that what you are is fine. It's got to go further than that," Woods said. "You have to actually affirm. You have to say, 'You are gay, and that's awesome and wonderful, and the relationships you have are blessed and beloved of God.' You have to name that — you can't just allude to it. You can't hope that the message you give is going to be interpreted correctly. You have to say it out loud. Otherwise, you're not actually affirming."
Nancy said faith is often not what deters 2SLGBTQ+ individuals from religion — it is people. She said Zack was confident in who he was, yet people felt they had the right to tell him and others their choices are wrong, and they will be punished for them.
"They're too busy judging that they don't understand what the people who are facing this go through," Nancy said.
Woods said he can't count the times he has had to intervene in suicide attempts. Suicide rates in Oklahoma are nearly double the U.S. national average, according to the Journal of Rural Mental Health, which can especially be attributed to 2SLGBTQ+ individuals living in communities that elevate rates of "depression, anxiety and stress."
"It is an incredibly important place and role in those people's lives," Woods said. "Some of them would not be here if not for a church who loved and accepted them and was a safe place to go and be who they were."
Affirming communities of faith are integral in the lives of religious 2SLGBTQ+ individuals, Schonauer said, because they create sanctuaries protecting them from the "awful rhetoric" surrounding their gender identities and sexual orientations.
"Sometimes, the people who preach that awful rhetoric, they sound so convinced and so righteous, that it makes someone like myself feel, 'Well, God, I wonder if they're right because they seem like they're so convinced,'" Schonauer said.
The affirmation found in St. Anselm of Canterbury is clear in the floor of the church, where the ashes of several gay men from the '80s and '90s — one of which died of AIDS — are interred. Woods said they asked for their remains to be placed there because it was a place of love and acceptance for them and, to this day, his congregation takes time to thank them for their witness in prayer.
Woods said he is thankful his church still carries on that same mission and ministry.
"The impact is clear," Woods said. "Helping young people see that regardless of where you come from, or how you identify, in whatever way, that God is still going to love you and accept you, that there is a community of people who have many of the same values that you did growing up is life-saving to many of them."
'Ensuring the safety of future generations'
When OU doctoral student Sage Mauldin was 17, he and a few other teenage boys met bimonthly with their youth pastor. He remembers using these sessions as an opportunity to talk about the sins of homosexuality, masturbation and lust.
Mauldin, who wrote in an email he was not out then, was questioned about his sexuality "ad nauseam," as his pastor worked to "save him and his friends."
For one year, Mauldin wrote he was forced to reread seven biblical texts "often used to condemn queerness," including Noah and Ham (Genesis 9:20–27), Sodom and Gomorrah (Genesis 19:1–11), Levitical laws condemning same-sex relationships (Leviticus 18:22, 20:13), two words in two Second Testament vice lists (1 Corinthians 6:9–10, 1 Timothy 1:10), and Paul's letter to the Romans (Romans 1:26–27).
Those meetings haunt him to this day.
Mauldin wrote to Norman Mayor Breea Clark and members of the city council June 28 before the council's vote the following day that would prohibit the practice of conversion therapy on minors. Hoping to personalize his commitment toward anti-2SLGBTQ+ legislation, he told them about the toll conversion therapy had taken in his life.
Maudlin said in an interview with The Daily his journey to fight for 2SLGBTQ+ rights began during a lunch with a few of his 2SLGBTQ+ friends. They discussed the effects conversion therapy had in their lives and realized there was no ban on it in Oklahoma.
Maudlin became a member of the city's Human Rights Commission, which serves as an advisory committee that studies discrimination and encourages fair treatment and understanding among all residents. In 2019, he lobbied the Norman City Council to pass comprehensive nondiscrimination protections for the 2SLGBTQ+ community in housing, employment and public accommodations.
His work reached the state level while serving on the board of directors for the American Civil Liberties Union of Oklahoma as he advocated for comprehensive nondiscrimination protections and a statewide ban on the practice of conversion therapy against minors through House Bill 2456.
Former District 88 Rep. Jason Dunnington (D-Oklahoma City) sponsored the bill, and it took two spring sessions to get that legislation passed out of a committee. Mauldin said they decided it was not the time for the bill to move forward because it would not receive enough support in the house.
Although Mauldin said he thinks it will take another 10 to 12 years for his bill to pass at the state level, he hopes other municipalities like Oklahoma City, Tulsa and Edmond will follow in Norman's footsteps.
To those who said this ban isn't within the purview of city government — including Ward 3 Councilmember Kelly Lynn, Ward 5 Councilmember Rarchar Tortorello and OU Math Department member Gary Barksdale — Maudlin said he would direct them to what former Ward 3 Councilmember Alison Petrone said during the June 29 meeting.
"(She said) it is absolutely under the purview of city governments to protect our most vulnerable populations, and of course queer youth is a vulnerable population. … What I hope they understand and realize is that, in their wards, there are people in the 2SLGBTQ+ community," Maudlin said. "These two individuals are now in powerful and influential positions, and they would be derelict in their duties if they did not serve all of their constituents, including 2SLGBTQ+ people, not excluding 2SLGBTQ+ people."
The meeting was a vulnerable moment for Norman's 2SLGBTQ+ population and its allies, Woods said, as they shared how this issue affected their lives. He said it saddens him that 2SLGBTQ+ youth are often told they are not worthy of love, as he believes they deserve to be honored as children of God instead of broken down by therapy that attempts to build them into someone they are not.
"I have attended the funerals of too many of those youth after they made the choice to end their life rather than live in a world that tells them they are a problem to be fixed, instead of a beloved child of God, just as they are, without question or equivocation or conversion therapy, which is no therapy at all," Woods said during the June 29 meeting. "It does not serve or honor our children, it does not serve or honor the image of God that we say is present in them."
Woods said he doesn't think parents intend to use conversion therapy to hurt their children, as they often submit their children in a desperate attempt to "save them."
Although Norman's ban won't stop anyone who wants to seek conversion therapy for their children elsewhere, Woods said it has the power to emphasize a larger message of hope, love, support and acceptance.
At the state level, Freedom Oklahoma Executive Director Nicole McAfee said the 2SLGBTQ+ legal advocacy group is seeking policy change in school board settings through nondiscrimination policies. The group hopes to encourage procedures for students and staff to report instances where they face discrimination or harm because of their sexuality or gender identity.
"(We want to) make it as safe a place as possible for all of their students, centering the people who are most marginalized, who tend to be, often members of the 2SLGBTQ+ community," McAfee said.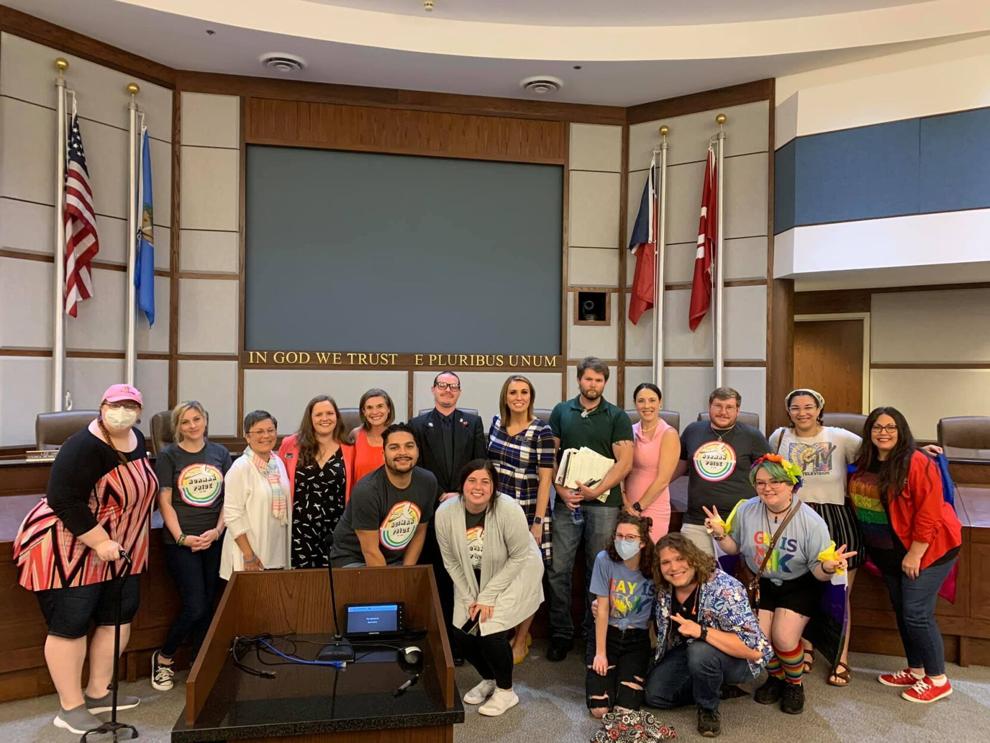 McAfee said 2SLGBTQ+ youth are the most vulnerable in Oklahoma because of policy enacted by the state legislature. Examples include a proposed bill that would have made it a felony to provide gender-affirming medical care to anyone under the age of 21 and the passage of Senate Bill 2, which prevented transgender youth from participating in sports consistent with their gender identity.
"It's not just that there is direct harm and lasting harm from conversion therapy, but when we look at any of this policy, at any point in time, even when it is just theoretical to do things like we saw in the state legislature last year … (it) causes an increase in bad mental health outcomes for kids in the state," McAfee said.
The 2SLGBTQ+ community has become a pawn in politics, McAfee said, as they observe people attack their community to win partisan points. They said watching votes like Norman's ban on conversion therapy for minors makes them hopeful for future.
'Sigh no more'
When Van found Zack on Oct. 5, 2010, he had taken Nancy's computer and left it playing the song "Sigh No More," by Mumford and Sons on repeat. The Harrington family printed the lyrics for those who attended Zack's funeral to read.
"Love, it will not betray you, dismay you, or enslave you.
It will set you free.
Be more like the man you were made to be.
There is a design,
an alignment.
A cry of my heart to see.
The beauty of love as it was made to be."
The night Zack died, Van sat in their backyard and looked up to the stars he once held Zack close to, praying God would protect him. Van, who died last year, subsequently got a tattoo of a star with a Z in the middle in his memory.
Since Zack's death, Nancy said she has researched everything she can about the 2SLGBTQ+ community as wishes she could affirm Zack through more intentional conversation instead of just accepting him. She said, if she could go back, she would communicate her love and acceptance more openly.
Now Nancy, who retired from 17 years of teaching in May, said all she can hope is that Zack is enjoying a world unburdened by condemnation — one in which he can sit beneath his beloved cottonwood tree and silently reflect under the stars.