The OU School of Visual Arts' Visual Communication department selected the winners of its logo competition for the 107th Annual School of Visual Arts Student Exhibition.
This year's winners are visual communications junior Lily Nguyen and visual communications junior Blake Jones. Nguyen and Jones collaborated to create their winning logo titled "Art for All."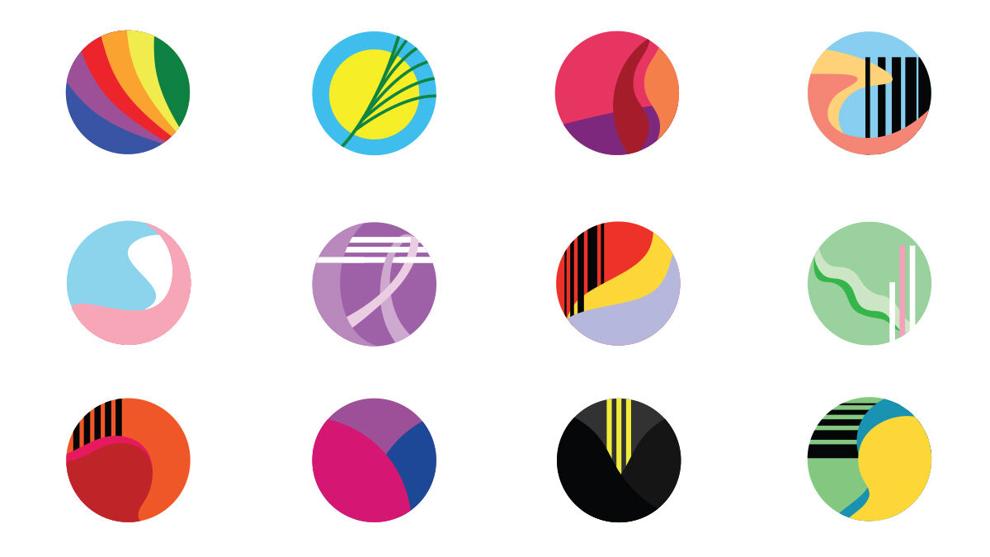 Nguyen and Jones became friends throughout their years at OU by being in the same classes before and after being accepted into the School of Visual Arts' Visual Communication department.
"We saw how much work it would be and we thought it would be smart to team up. It was like a natural partnership," Jones said. 
Nguyen said at the very beginning the pair wanted to create a logo that merged art as well as design. Then, Jones specified what they wanted the logo to represent — the art school community at OU.
"We wanted it to have a story of its own and be something that could be a work of art itself that has its own background story," Jones said. "I think that's why we decided to include all these different messages about who exactly is contributing to the exhibition."
Fred Jones Jr. Museum of Art director of communications Kaylee Kain said the Visual Arts Student Exhibition is one of the longest running collegiate art shows in the U.S. It is open to any OU student that has taken at least two art classes at the School of Visual Arts. 
Kain served as one of six judges for the competition this year. She said Nguyen and Jones's logo displayed all the right criteria.
"(Nguyen and Jones's) brand 'Art for All' and their creation of specific circular icons that represent the different disciplines at SOVA, political activism and diversity personifies student art in a beautiful and original way," Kain said. 
Nguyen said she and Jones decided on the logo design to incorporate the art community and the diversity represented within.
"We wanted people to leave the exhibition feeling represented and seen ... We want them to know that they are what makes this community, this community," Nguyen said.
Jones said they hope their logo reaches beyond the walls of the museum and the time frame of the exhibit.