Despite social media rumors, Suger's on Campus Corner is not closing — it just changed ownership. 
"It was literally turnkey," said Elizabeth Shuler, the new proprietor of the club. "We took over that morning and (were) prepared to open that weekend." 
Shuler began operating the club in September 2020. However, a month later, a tweet from Twitter account @SugersNorman stated the business would be closing.  
"Remember us… Tell our story through your memories… and through your memories we will live on. Goodbye friends," the Tweet read.  
Shuler said the account is not associated with the club and that Suger's never discussed closing.    
"We just think maybe an OU kid … created a Suger's account, because if you look at it, it's pretty inactive of an account," Shuler said. "And it goes back pretty far with just random tweets that make no sense to the business."  
The Tweet gained popularity though, and Shuler said the club was "bombarded" with phone calls from people wanting to commemorate the business. 
"It made us realize how much of an impact Suger's has had in Norman, on Campus Corner," Shuler said. "We started getting phone calls from so many states away saying, 'We hear you guys are closing. How do I buy a shirt? How do I buy a bumper sticker? Like, when's the last day so I can come in before it's closed?'" 
Shuler said the overwhelming support shocked her, especially in the middle of a pandemic.  
Local adult businesses such as Suger's and Adam & Eve on Main Street have adjusted operations to follow COVID-19 guidelines and keep customers safe. And, despite the pandemic, these businesses have seen a steady flow of customers and a show of support from the Norman community.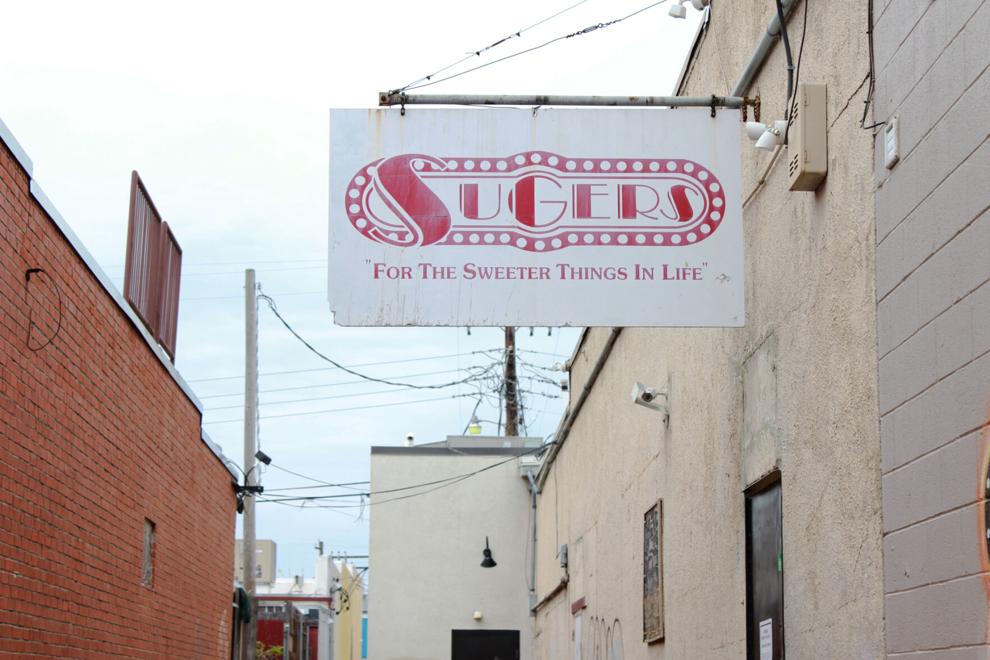 Suger's has made several adjustments to follow COVID-19 guidelines. There are less tables on the floor to allow for social distancing, and hand sanitation stations spread throughout the club. 
"That is the utmost importance, that not only our staff feels, but that our customers feel safe as well," Shuler said.
Shuler said the business has had "ebbs and flows" during the pandemic. Governor Stitt's executive order that took effect last November, which forced bars to close at 11 p.m., was impactful to Suger's, as the club does 70 percent of its business after 11 p.m., Shuler said. 
"It was hindering to our revenue, but we're past it," Shuler said. "We're back open again, full hours."
In addition to these pandemic changes, Shuler has also worked to modernize the club, bringing the drinks menu and the decor up to date. 
"We just wanted to breathe life into it," Shuler said.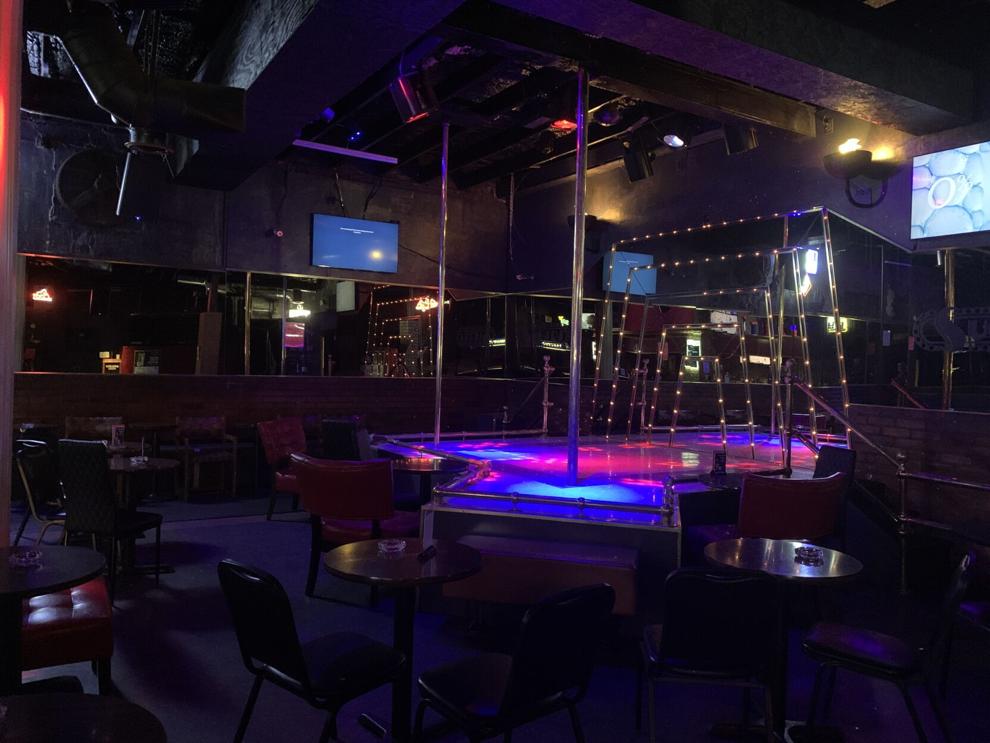 Shuler said she was glad to be able to keep the business women-operated, saying that it provides a sense of "security and safety" for the workers.
"(Employees) were able to feel safer working in an environment to advance whatever they're doing," Shuler said. "A lot of these kids are going to college too, and they just felt safer that it's working under a woman."    
Suger's is a staple to the OU community, and Shuler said she has not had any problems with negative feedback since she took over. 
"It's like it's tradition. If you're going to go to OU, you will go to Suger's. … Everybody I've met has to have that experience, girls and guys," Shuler said. "One friend leads to the next friend that says, 'I celebrated my birthday here.' 'I turned 21 here.' 'I celebrated my anniversary here.' 'We celebrated college exams here.'"
Other adult-oriented businesses in Norman have also been impacted by the pandemic in surprising ways. 
Lennox and Andrew Ryerson-Gonzalez are the owners of Adam & Eve on Main Street. Lennox said they got involved with the Adam & Eve franchise seven years ago and own the store in Norman and one in north Oklahoma City.  
After moving to Oklahoma from Arizona, Lennox said the adult stores were smaller and more conservative than he was used to.  
"Everything magazine wise had little stickers covering privates," Lennox said. "You couldn't display anything that was phallic shaped or anything like that. It seemed like everything in the stores was just pretty much basic, and the people behind the counter just didn't have any interest in educating the consumer when they were purchasing a product." 
Lennox said he wanted to open a store that could work to negate the stigma surrounding adult stores while also providing a level of sexual education for its customers, and the Adam & Eve business model reflected the kind of store he wanted to run. 
At the start of the pandemic, the Norman location was closed for a month due to the city mandate, but the store in Oklahoma City remained open. Andrew said there was confusion as to whether or not the store qualified as an essential business. 
"I'm going to say that we are essential, but there's definitely things about what we do that are probably not essential. But certainly, I feel like we proved that we are essential as time went on," Andrew said.
Lennox said the store saw a "dramatic increase" in customers. At first, they assumed the increase was due to other stores not being open, but even after the mandates were lifted, business did not slow down, Lennox said. 
"As the case counts went down in the summer, business continued to be very strong," Andrew said. "So we saw, every month, month after month, year after year, our revenues were very high, higher than they've ever been, that included the third wave of the pandemic on into the holiday season." 
Now, Lennox attributes the increase to people's routines being disrupted. Before the pandemic, everyone's day was very structured, and people had something to do every minute, which led to them often neglecting sexual desire, Lennox said.
"We've become the society that, when it comes to that, it's instantaneous," Lennox said. "We just go online, we find our favorite site where we can find porn to consume and we have pretty much just carved out just a tiny little sliver of our time for that really important aspect of our brain, which is sexual satisfaction."
However, with the pandemic changing people's daily lives, Lennox said there's more time for couples to have conversations about their wants and desires and to "expand (their) horizons when it comes to sex." 
These conversations and personal reflections have led to people coming into the store and being more open with what they are looking for, Lennox said.  
"People have had these conversations that they've been meaning to have forever and now they have the time to do it, and they're coming in and buying and experimenting, asking the questions like never before," Lennox said.  
The increased revenue allowed Andrew and Lennox to expand the business. Andrew said that they've taken around half of their recent profits and channeled them into employee benefits, starting a 401k program for all employees and giving full time workers medical, dental, vision and life insurance. There was also a pay increase for all employees.
"We need to make sure that our employees and all our future employees are also taken care of in that process as well," Andrew said. "So that's what we did with a pandemic."
Andrew and Lennox are also planning on opening a third store in the area.
Despite this unexpected revenue, Andrew said the store has experienced difficulty stocking products, as the pandemic has caused problems at various stages in the supply chain. The store did not want to compromise quality. 
"There are times where we have just been out of certain types of products," Andrew said. "And we could get something, but if the quality wasn't correct, or we didn't feel the product was up to the standards, we would not allow it to be in the community, at least as far as being sold from our stores."
Andrew said the pandemic has many "unseen landmines" that forced the store to adapt and overcome.
"It's very strange to think that we could be so fortunate to have such good revenue, and yet be facing so many simultaneous challenges and difficulties," Andrew said. "I don't have a frame of reference for it. … I think that if it were any one challenge, we could easily face it. But I think that we probably faced easily 10 years of challenges in the past year alone."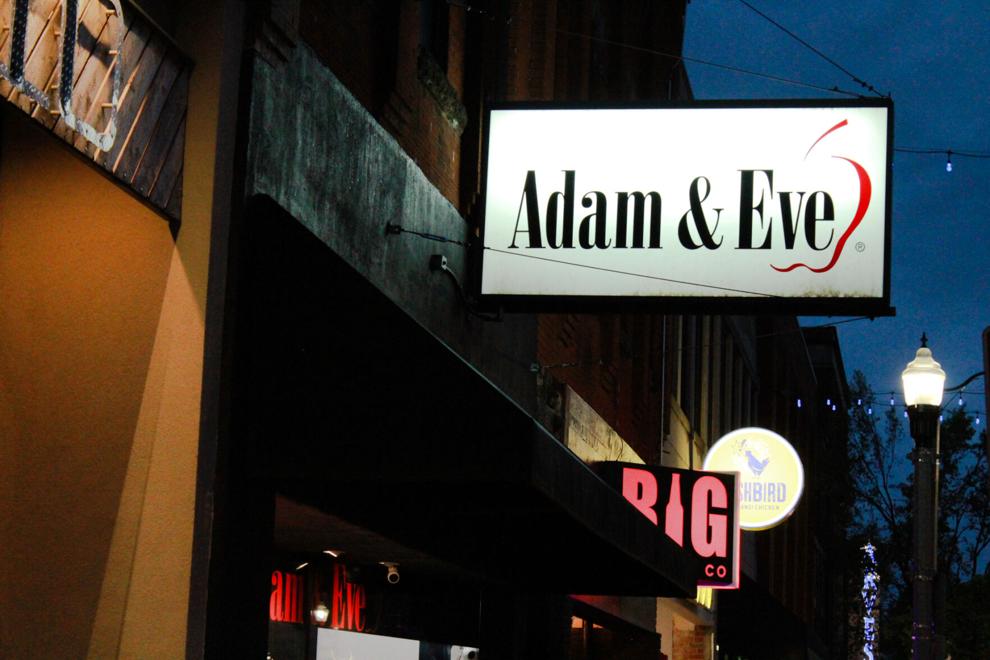 Lennox said Adam and Eve has taken several precautions to protect customers from COVID-19.  
"We protect ourselves, our employees and the families of those who come shop with us," Lennox said. "It's not for us to debate policies or science or anything like that. We are just doing our due diligence to make sure that everybody that comes into our building is protected." 
Testers, which used to be out on the floor for customers to see and touch, are now in the back, and employees can bring out a tester for a customer to see. They are then sanitized when the customer leaves.   
The store has shields in front of the registers, hand sanitizer by the door and social distancing markers on the floor. It is also limiting capacity, but Lennox said that normally is not an issue. 
"It's not a Walmart," Lennox said. "You don't have people rushing in here. Probably at the most you'll have a good seven people in the store at one time."
Customers are also encouraged to ask questions and have a "consultation style" interaction with employees. 
"We're kind of like your Google," Lennox said. "We're not loyal to any of these companies — we are loyal to the customer. You can ask us any question, and we're going to tell you if it does or does not do what you as the consumer is looking for." 
Lennox said each employee is certified to talk about sexual health and complete a 16-part series in order to better help customers.  
"They're certified to do that so that way they have a foundation to be able to speak about these topics beyond the basics," Lennox said. "I want to make sure that all of our employees are able to speak with some knowledge behind (them)." 
Adam & Eve also partners with OU adjunct professor Terry Dennison and is a field trip for his Human Sexuality II classes. Each semester, students are able to visit the store and ask questions.  
Dennison said the Human Sexuality I class is an introduction to human sexuality, providing an educational background about sexuality, whereas Human Sexuality II is geared toward people's feelings about sexuality. 
"We work to try to get people to be sensitive about the experiences of others," Dennison said. "A lot of our students are planning to go into the health field, and so, I want to enable them to talk to patients about sex, to answer questions about sexuality, whether it's emotional health or physical health."  
The field trip to Adam & Eve was designed to allow students to see the diversity of human sexuality in a real world setting as well as removing the negative stigma associated with it.  
"I wanted folks to be comfortable with some of the things that are out there, that can help couples, that can help individuals, regardless of orientation, regardless of gender identity, regardless of ability," Dennison said. "I wanted people to get kind of familiar with some of the things that were out there and then also comfortable and not feel like it's icky or dirty, or that there's something wrong with it."
Before visiting the store, students are able to submit questions anonymously that the owners of Adam & Eve will answer during the field trip. 
"They get to ask anything and everything," Lennox said. "They ask things about relationships or things about the store, funny stories, sad stories, triumphs, failures — it's all over the gamut." 
Dennison said tht if students are uncomfortable and would prefer not to go, he has alternative assignments, but most students do end up participating. 
"I've had a few people who were kind of hesitant at first but then by the time we were finished, they had learned so much and we're so thankful that they had had the opportunity to go on that field trip that I've continued to do it each year," Dennison said. 
Since classes have been online during the pandemic, Dennison said the field trip takes place virtually, with the owners of Adam & Eve recording themselves answering the questions and providing a virtual tour of the store. 
"Even if the students don't get to actually be there as a group, they can get an idea of what's there and get their questions answered and have an opportunity to see what the store looks like," Dennison said. "And then, if they want to do any more exploration after that, of course they can always do that on their own." 
Andrew said the Adam & Eve store on Main Street has a good relationship with the Norman community, both with the leaders of the city and with the public. When an anti-abortion group began protesting when the first opened, Lennox said the city advocated for their business.  
"We're pretty proud to say that when we came into the neighborhood, Norman actually received us with open arms," Lennox said. 
Andrew said the store tries to be "good stewards in the community." Unlike many adult businesses who black out their front windows, Andrew said the store displays merchandise you'd expect to see walking through a mall, like lingerie. 
"It shouldn't matter what your political ideology is or if you have somebody that is under 18 on a sidewalk, it's okay. You don't have to come into the store," Andrew said. "But we're also saying that we're not hiding what we do or who we are. And we feel that's important. We're just trying to normalize that, at the end of the day, there's nothing to be hidden here."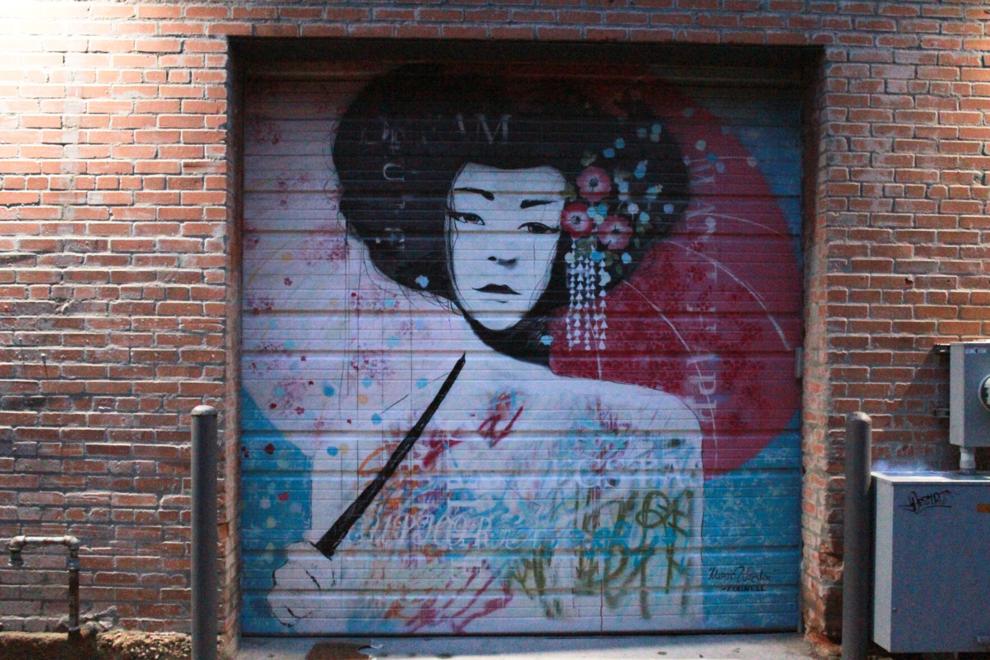 Lennox also said the store works to beautify Norman by having students and local artists paint murals along the back alley of the store, and it is now a popular spot for photos. 
"It kind of made our alleyway a destination for people who were coming to town," Lennox said.
Adam & Eve has been called "one of the anchors of Main Street" by leaders of the community, Andrew said. 
"Main Street is a wonderful place," Andrew said. "There is an eclectic, amazing bunch of people here. … If we can have events here, and you can bring a family out, and they can go through the streets here and the alleys and feel safe, and feel like there's something for everybody, that's what community is."
Lennox said Adam & Eve is an important element of the community and is committed to continue serving Norman in any way it can.   
"We're not just an adult store who is just here to sell dildos, so to speak, but we are very much involved with our community, helping in any way that we can to make people's lives a little bit better," Lennox said.