Phase one of COVID-19 vaccinations at OU is expected to begin by Dec. 17 according to the university's Chief COVID Officer, Dr. Dale Bratzler, and an official university web page.
At roughly 4 p.m. Thursday, a link that was previously used to direct students to a website allowing them to schedule COVID-19 testing through OU's Cate Center testing location — which is now closed until the spring semester — began to direct users to a page instead displaying vaccination appointment dates from Dec. 17 to Dec. 22 alongside locations at OU's Health Sciences Center campus. As of roughly 4:30 p.m. Thursday, the link no longer directs to the vaccination appointment page.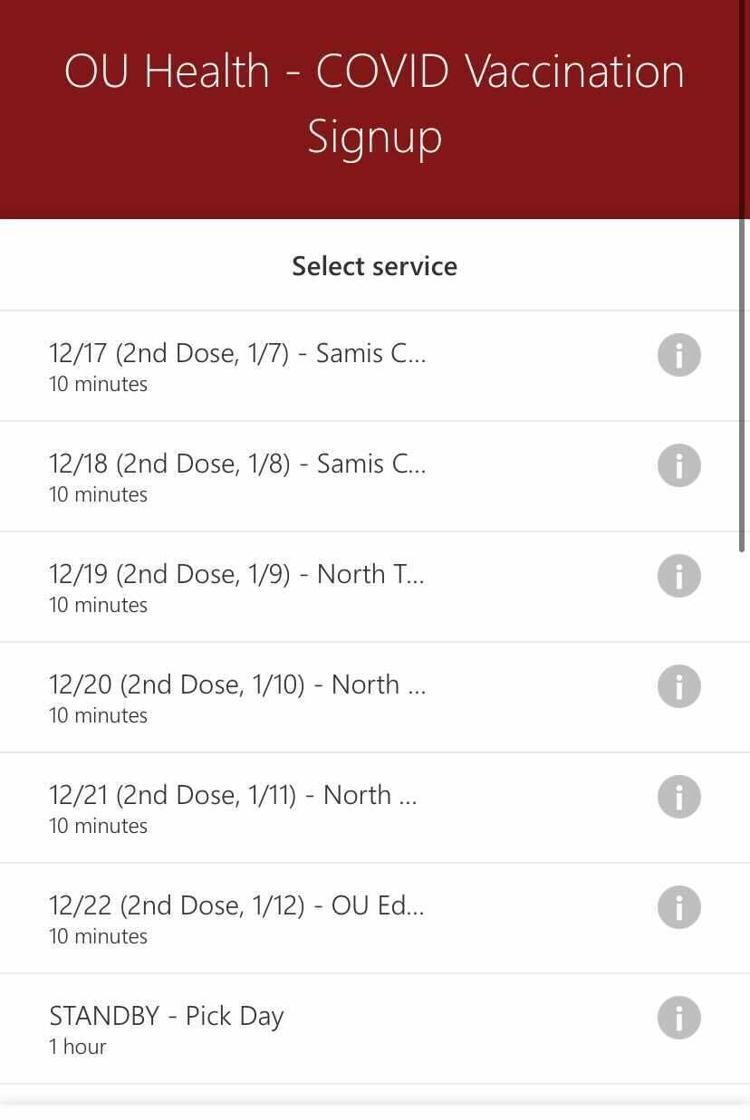 The website also included scheduled dates for a second dosage, which the Pfizer vaccine requires.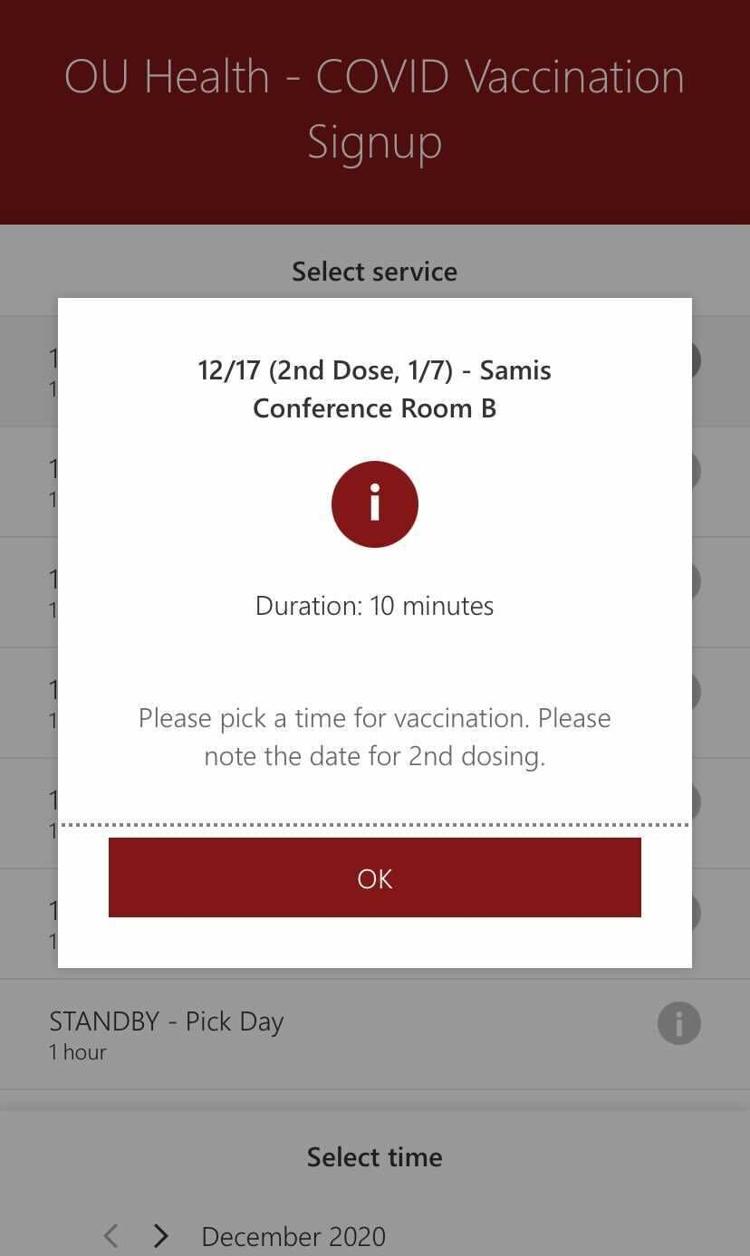 Bratzler said the same scheduling software used to allow students to schedule COVID-19 tests was being used to schedule potential vaccination times for individuals who fall into phase one of vaccination, including healthcare professionals and housekeeping staff at emergency rooms, ICUs and "anyone who is directly exposed" to COVID-19.
In an interview with The Daily, Bratzler said the university expected doses of Pfizer's COVID-19 vaccine to be delivered for phase one recipients by Dec. 16. Scheduling specific vaccination times was important, Bratzler said, since the Pfizer vaccine is required to be stored at specific temperatures to remain effective upon administration. 
The Pfizer vaccine was endorsed for use by FDA officials at roughly 5 p.m. Thursday.
University spokesperson Kesha Keith said OU will adhere to the Oklahoma State Department of Health's distribution plan for the COVID-19 vaccine. Phase one includes nursing home facility staff and residents, frontline healthcare workers and other workers providing inpatient care to COVID-19 patients. Phase two will focus on adults aged 65 and older, first responders and other healthcare workers, phase three will vaccinate "teachers, residents, and administrative staff in educational settings" alongside "critical infrastructure personnel," and the final phase will offer vaccination to "all remaining Oklahoma residents."