OU alumnus Carlos Moreno launched a children's book about the Tulsa Race Massacre at Fulton Street Books and Coffee Tuesday afternoon in conjunction with Tulsa's commemoration of the centennial to create a resource for children to learn about the massacre and understand its historical significance.  
"A Kids Book About: The Tulsa Race Massacre," was made possible through the publishing company A Kids Book About, based in Portland, Oregon. The company creates honest children's books "without dragons, silly bears or cute tales about princesses" to help them navigate difficult conversations on topics like systemic racism, anxiety and body image. 
Stephen Green, the chief operating officer of A Kids Book About, met with Moreno to collaborate on the book.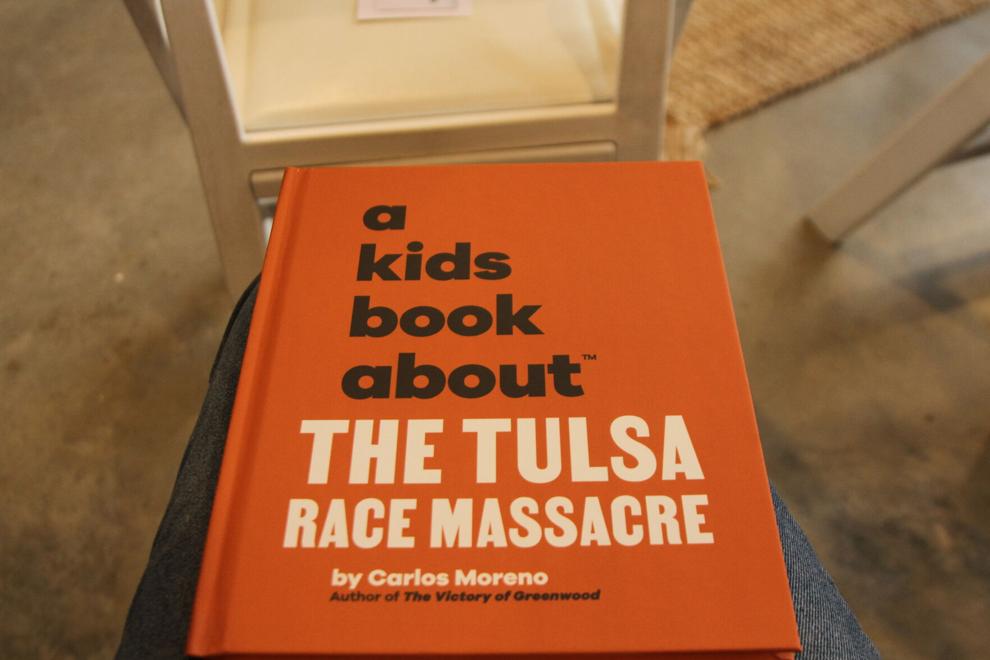 Moreno, a current graphic designer for the Community Action Project of Tulsa, was once an aspiring designer from the San Francisco bay area who dreamed of making his start. He said when he moved to Tulsa in 1988 without friends or family, the community of Greenwood became his "first shot." 
"All of those people, all of those institutions, organizations and businesses really opened their arms up to me and just said, 'Hey, you're tempted to go hustle, you want to work hard, you want to help us — let's do it, let's make things happen," Moreno said.
The elders of the Greenwood community taught Moreno about the district's past through conversations and black and white photos of the burned-down neighborhood. He said as he began freelancing for The Oklahoma Eagle and gathered "print books, hidden court case files and thought to be lost forever newspaper articles," the story of Greenwood never left him.
Greenwood's "openness and victory" inspired Moreno to pass on the community's "spirit of resistance" to the younger generation often works with at CAP Tulsa, he said
"It was kind of easy to just break this down and think to myself, 'Well how would I explain this to one of these children that I interact with,'" Moreno said. "How would I read a book to them about what happened and about how Greenwood came back. … Really, (you just) break it down to what's the most simple truth that we can tell in the least amount of words."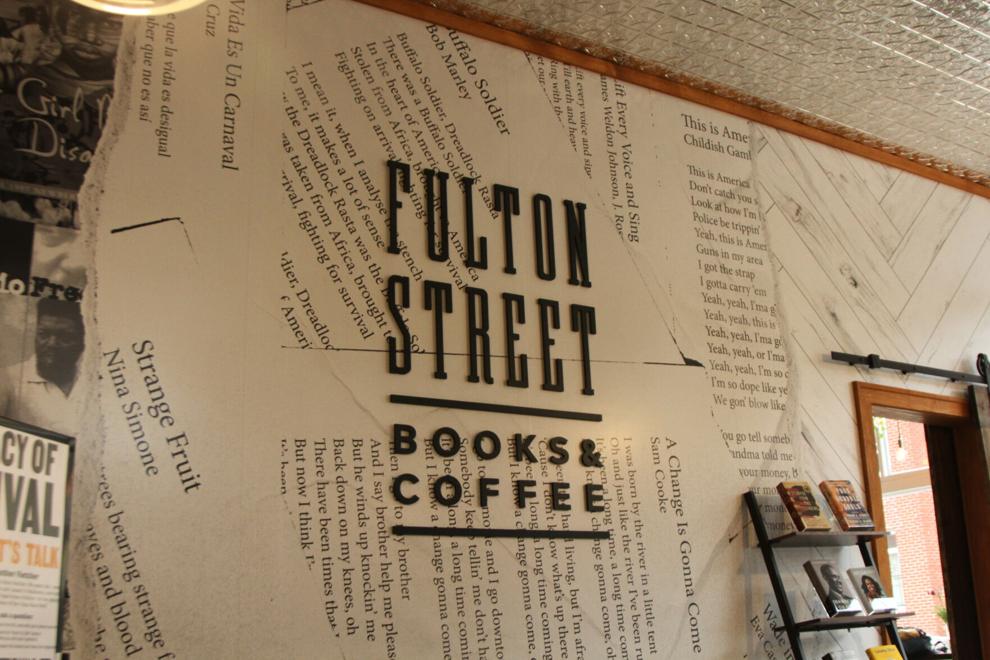 Onikah Asamoa-Caesar, the owner and operator of Fulton Street Books & Coffee and a former Tulsa Public Schools educator, said the education system often focuses intently on creating standardized curriculum. Tulsa Public Schools, for example, created a curriculum based on Oklahoma's 2019 history standards to teach students in "age-appropriate ways" about the Tulsa Race Massacre.
While the standardized curriculum is beneficial, Asamoa-Caesar said educators are also looking for resources like Moreno's book. 
"You have a solid group of educators, and it's all the folks I talk with who are going to teach this history and have been wanting to teach this history, and (they) didn't have books like this in order to use in their classrooms," Asamoa-Caesar said. "So I think it provides those educators that are already ready just an opportunity and resources and tools to be able to teach it to their children in ways that are bite-sized, in ways that they can digest, in ways that make sense and are age-appropriate, kind of across the spectrum."
Moreno said when people don't know where to find information about the massacre because education surrounding it has been lacking, adults will take that as an opportunity to opt-out of having conversations about its history. He said when it is difficult to talk about the massacre with adults, he feels it is even more crucial to have conversations with children when they're "seemingly so much more at risk."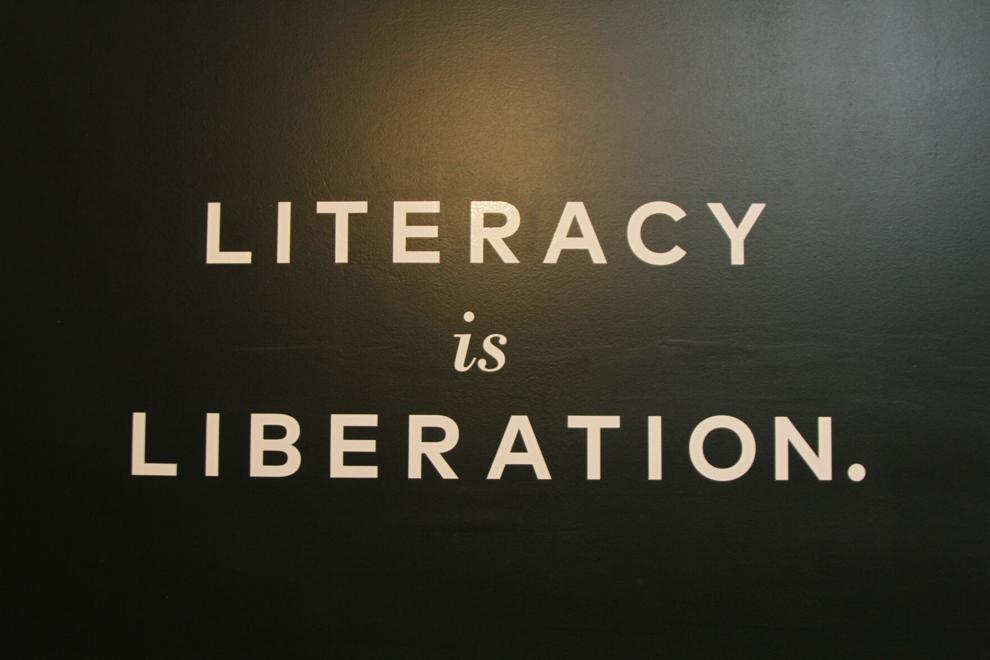 There is an importance in teaching kids that there is no "done or enough" — there's just whatever tomorrow holds, Green said. 
"I think in the last year, with all the social unrest, we've seen some folks that are looking for absolution, right? I'm finally feeling this discomfort, and I want that to go away versus embracing being and staying committed to the work," Green said. "I know it took us 400 and plus years to get here, and a really strong quarter or a really big check is not going to get us there." 
"The Work Part One" by Prince came to Moreno's mind because of the way it asks "who is willing to do the work" in its chorus. As the dust settles and people return home from Tulsa, Moreno posed the same question of "Who is willing to do the work for Greenwood?" 
"You know that the Greenwood Cultural Center is not going anywhere. Fire in Little Africa, those guys will keep going. You know all the activists who are on the ground, they're not. Pastor Turner's not going," Moreno said. "So then they pray. So then the question is who is going to support them? Who is going to lift them up now, because they have been lifting up. They've been holding Greenwood on their shoulders for, in the case of the Greenwood Cultural Center, for decades." 
Moreno's other book "The Victory of Greenwood," which follows the rebuilding of Greenwood and its institutions, is available for preorder now for $27.99.