On June 24, 2022, the U.S. Supreme Court turned the clock back to before 1973, when abortion was not a protected right, maternal mortality rates were high and privacy was not a luxury people with uteruses had. 
Karen Irey, a former OU assistant professor of social work, remembers the fight for abortion rights in the late 1960s and early 1970s. 
On Jan. 30, 1973, eight days after Roe v. Wade was decided, OU held its own debate on abortion, with a seven-person panel composed of religious leaders, professors and a physician. Irey was the only woman sitting on the panel.
As an affiliate of the Oklahoma Abortion Action Coalition, she spoke on how abortion supports women's right to bodily autonomy and stressed its importance as a medical issue, not a legal one. 
Now, as she and other Oklahomans with uteruses return to a time before Roe v. Wade, she fears she has lost her rights again. But as Irey and two other women in Oklahoma reflect on the past and present restrictions they endured, they are encouraged to pick up and continue the fight for bodily autonomy. 
Living pre-Roe to post-Roe
---
Fighting for equal rights has been a longtime passion for Irey, who has participated in several advocacy organizations and lobbying groups. 
Irey dedicated a large portion of her life to advocating for the Equal Rights Amendment in the Oklahoma Legislature, which was later vetoed by the Oklahoma Senate by just four votes. She also served as a chairperson of the Norman Coalition of Equal Rights in the 1970s and 1980s and helped found what is now the OU department of women's and gender studies.
As she looks back on life before Roe v. Wade, she said she is shocked and disturbed now that it has been overturned. 
"I've been thinking about how absolutely crazy this is that 50 years later we're going through the same thing all over again," Irey said. "At this point in time, I'm not sure what I can do." 
Before abortion was legalized nationwide, abortions still happened in large numbers and life-threatening ways. 
It is estimated there were between 200,000 and 1.2 million abortions per year in the 1950s and 1960s, according to the Guttmacher Institute. The gap is so large because no definitive study or data was compiled for the exact number of abortions before Roe, since abortions were illegal in the majority of the country and were done in secret, according to the National Library of Medicine. 
In 1965, illegal abortions made up 17 percent of all deaths related to pregnancy and childbirth, according to the Guttmacher Institute. 
Women remembered having abortions in gruesome and difficult circumstances that included frequent infections, alleys or motel rooms, metal hangers, and limited pain relief and anesthesia. 
Advancements in medicine and technology over the years made it so less than 1 percent of abortions result in major complications, according to the National Library of Medicine.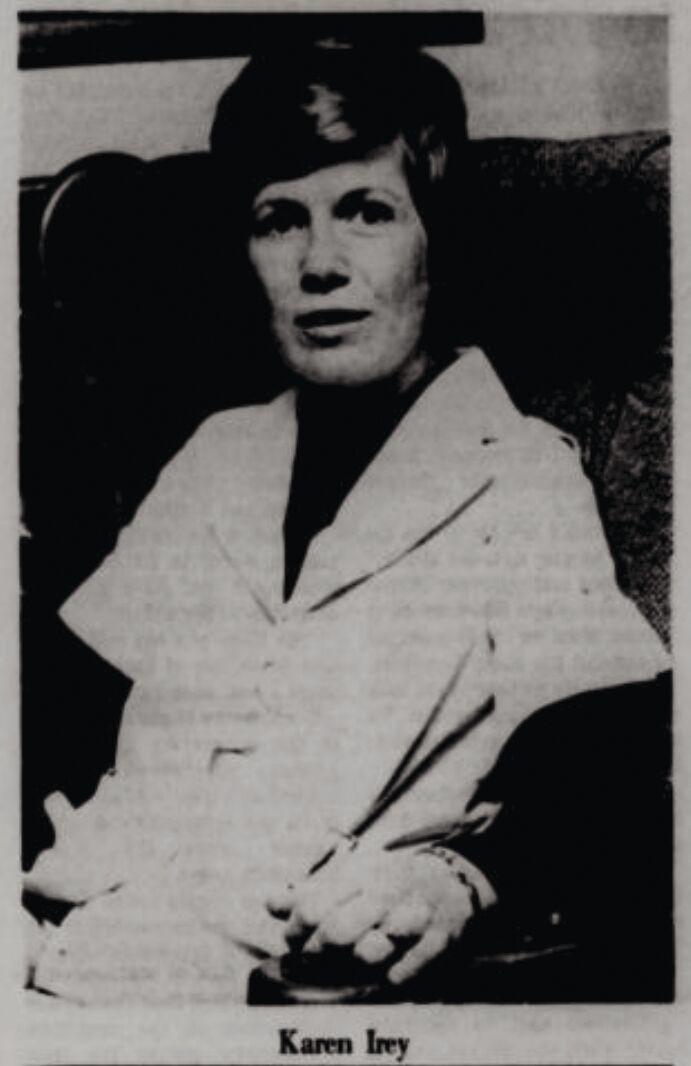 Pregnancy and childbirth have been found to be 33 times more dangerous than abortions, according to research from University of Colorado-Boulder. Countries with restrictions and bans on abortions lead to the prevalence of unsafe abortions, which have high rates of maternal mortality and major complications, according to The National Library of Medicine. 
The U.S. ranked last in maternal health among 10 other high-income countries, according to a study at The Commonwealth Fund. In 2020, the Center for Disease Control and Prevention reported that 861 patients died as a result of pregnancy-related events. Black women are also three to four times more likely than white women to die of pregnancy-related causes. 
Irey said imagining a world pre-Roe seems impossible, and yet, fighting for abortion rights is a norm for her once again. But Irey said conversations are different this time because they are more about political agendas. 
"Back then, at least for me, we weren't dealing with (politics) as much," Irey said. "We were dealing with people's beliefs and religious beliefs. That is more understandable, and I accepted that, but now I cannot accept this (political) insanity."
This time around, Irey said she feels the push to eliminate abortion rights was sparked by former President Donald Trump. She noted the way he "normalized looking down on and mistreating" women and female-presenting people.
Trump's conservative and anti-abortion appointments to SCOTUS and targeted treatment of women in office led directly to this decision, Irey said, which made her want to fight even harder against "Trump insanity." 
"Everybody that buys into him and supports him goes and does the same thing he did," Irey said. "Oh my gosh, what's going to happen to women if this continues?" 
As the issue becomes increasingly politicized, Irey said the focus has moved away from the heart of the issue. Irey believes decisions on abortions should remain between a patient and their doctor, not politics or personal morals. 
"There are times when women can't or shouldn't health-wise have a child. … I don't recall that being as much of an issue back then, because I think it was more women's rights," Irey said. "That's a part of women's rights: to have medical control."
Irey said she feels hopeless knowing something she supported for over 50 years has been taken away so quickly. However, she said she will keep fighting if it means helping people with uteruses in future generations. 
Irey has since left Norman and moved to Kansas where she is originally from. She said watching Kansas vote to protect abortion rights gave her hope. 
Even still, Irey fears taking away the right to abortion could mean losing more rights in the future. 
"Are they going to take away our right to vote? Is that the next thing?" Irey said. "If one right goes, then others could topple. Women have fought long and hard for these, and I just don't think it should be overturned."  
One of the strictest
abortion bans in the U.S.
---
Andrea Gallegos, the former executive director of the Tulsa Women's Clinic, said Oklahoma has been living in a "post-Roe world" since May, a month before the Supreme Court made its decision.
Gov. Kevin Stitt passed the nation's strictest abortion ban on May 25, ending access to the procedure throughout the state. Before the ban, Gallegos said she treated around 300 to 500 people with uteruses each month, even up until the day of the ban. 
"One thing we tried to do as we were waiting to hear what would happen with those (bills) was stay open as long as we could," Gallegos said. "That meant taking a risk every week that we would have a schedule of patients — not knowing if that would be the week that the bill would pass (or) if that would be the week that the governor would sign it — and we'd have to stop." 
Keeping their doors open meant exposing themselves to threats, lawsuits and protestors daily. Gallegos said people protested the clinic and attempted to scare patients when they walked in for appointments, whether or not they were at the clinic for an abortion procedure. 
Gallegos said the hardest part of the past few months has been turning away patients seeking care. On the day of the ban, Gallegos and her colleagues called previously scheduled patients for that day and upcoming weeks to cancel. Patients were already on the way, walking in the door or sitting in the waiting area when the news was announced. 
"We were depended upon, and now those patients have to make the decision if they were going to be able to travel out of state and to access care somewhere else," Gallegos said. "People still call thinking that they'll be able to get services with us. … It's hard to tell someone that their only options are to travel out of state and listening to people on the other line. … You can tell that that's a lot to consider."
The Tulsa Women's Clinic was a fixture in the community. Patients depended upon on it for abortion care, general reproductive health care and lifesaving treatments. Gallegos said she was out of options once the ban was passed, and she started to look outside the state to see how she can still help her community. 
Gallegos decided to move the clinic to Carbondale, Illinois, as states surrounding Oklahoma did not have plans to protect abortion under the law at the time. 
"When you look at a map (for) where access is going to be allowed and where it's not, Carbondale is a potential haven to Oklahomans, and so we wanted to still be available for the patients that we would have been able to continue serving," Gallegos said. 
Carbondale is an over seven-hour drive from Tulsa, and although Gallegos could pack up her life and the life of one of her colleagues, the rest of her nurses, employees and doctors were unable to make the move. 
While getting ready to leave the now-closed clinic, Gallegos received another call from a desperate person seeking care. Gallegos started to tear up when she described telling that patient they couldn't be helped and needed to find a way to travel out of state. 
While abortion affects people from all walks of life, banning the procedure largely impacts those from historically marginalized groups: people of color, people from low-income households, members of the 2SLGBTQ+ community, students and single women. 
Gallegos said the hardest part is knowing, no matter how many resources or abilities she has, she just can't help people in Oklahoma anymore. 
"(Abortion) is already sometimes a difficult decision, and now to just add more burdens on pregnant people when they are going through this is a lot," Gallegos said. "Knowing that we have a perfectly good place where we could provide the services is hard, but our hands are tied."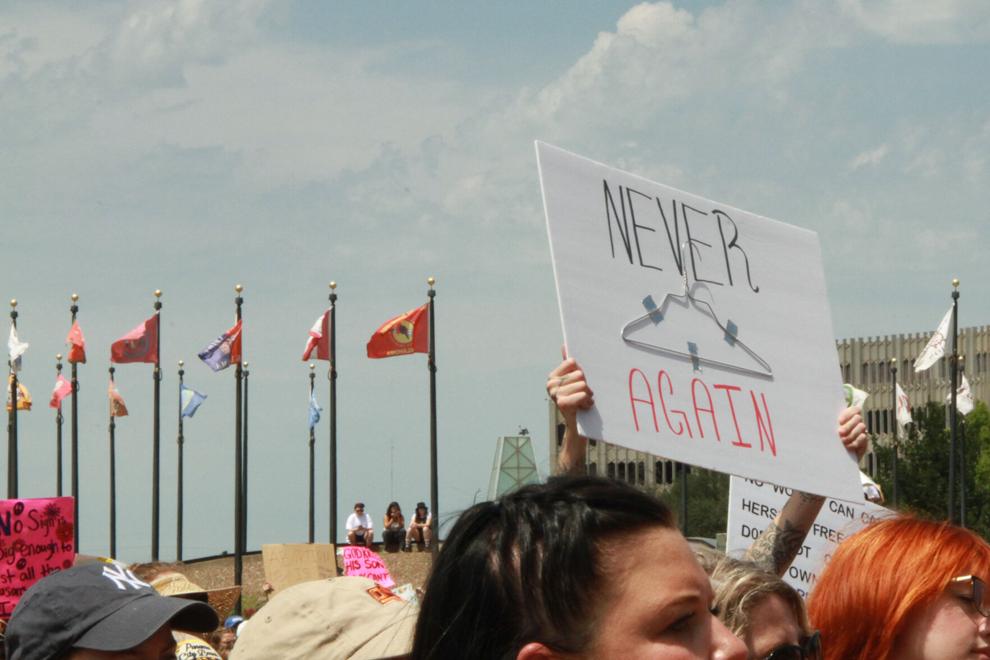 Moving forward
---
After graduating from OU, Priya Desai dedicated a large portion of her life to fighting for equal rights with a specific focus on people with uteruses and mothers. Desai serves as a board member for the Oklahoma Call for Reproductive Justice and is a co-founder of Oklahomans for Paid Family Leave. 
Growing up, abortion wasn't an issue Desai discussed or heard about often. It wasn't until the 2000s when she felt the issue became more politicized, describing abortion as a "bargaining chip in political games." 
Desai said when the bans were announced in May and June, she felt inspired to not let these restrictions just fly by. That is when her organization decided to be plaintiffs in three lawsuits against the state of Oklahoma in response to its restrictive abortion laws. 
One lawsuit, in partnership with Planned Parenthood, Trust Women and Gallegos' clinic in Tulsa, asks the Oklahoma Supreme Court to strike down the state's laws making performing an abortion a felony, citing the laws as contradictory. This lawsuit was filed on July 1 of this year. 
In an original lawsuit from September 2021, OCRJ focuses on stopping abortion bans and restrictions, citing that banning abortion after six weeks is before most people even know they are pregnant. The organizations are also against the revoking of medical licenses if a physician is found to have performed an abortion. 
Lastly, the OCRJ filed a lawsuit against specific "vigilante-style" laws. The organization said the laws create a "vast abortion desert," as both Texas and Oklahoma do not have abortion access as a result of these bills. 
Desai is focused on aiding the people who are historically marginalized and impacted by the criminalization of abortion, Desai said. 
The future of reproductive health care, abortion care and equal rights can look bleak, Desai said, but she chooses not to let herself quit. Working in reproductive justice in Oklahoma is a long, hard and dark battle, but Desai said this fight is one of the most important in her life. 
"It's really easy to get disheartened by what I've seen and as much as I've experienced doing this work," Desai said. "I'm still hopeful, and something for me that keeps me hopeful is knowing that people who want to take away bodily autonomy, they are not the majority." 
Desai said looking into the future, it is important for people to vote for candidates who will fight for equal rights and abortion rights. She said joining protests and donating to reputable organizations such as Planned Parenthood, the Center for Reproductive Justice and the National Network of Abortion Funds helps ensure people with uteruses will be able to get the care they need and deserve. 
Desai said while Oklahoma is a restrictive "anti-people with uteruses" state, there are still people who want to help and will fight for abortion care and rights because it's a fight that has impacted people in the past and present. 
"It's really important to note that nobody should face criminal charges or jail time for any aspect of the pregnancy, whether miscarriage or abortion," Desai said. "The decriminalization of abortion is essential to having the right to power over our own bodies, lives and futures."