Tiare Jennings is soaking in the remainder of her sophomore season at Oklahoma.
With just one conference series against Oklahoma State and the postseason left on the Sooners' schedule, the sophomore infielder has a limited time remaining with OU's veterans. 
Redshirt senior utility Jocelyn Alo and redshirt senior catcher Lynnsie Elam have made the biggest impact on Jennings during their two years together, she said. With their guidance, Jennings has posted a .400 batting average, hammered 21 home runs and notched 64 RBIs this season. Defensively, she has registered a .975 fielding percentage and committed only two errors. 
After this season, using what she has learned from Alo and Elam, Jennings plans to shoulder more leadership in her junior season. 
"I think right now I'm in the learning stage," Jennings said. "I'm taking everything the seniors are doing right now, and I'm learning it for myself. Then, maybe in the future next year, I can pass it on to the freshmen. I think just overall I'm being a better teammate … and learning from things and growing from there." 
Jennings has remained locked in this season, and OU coach Patty Gasso has noticed. Gasso said Jennings has been more determined at the plate, not obsessed on the outcome of games and perfectly hitting the right pitches, which is a welcomed change from her freshman season. 
"I think I'm a lot more confident (this year)," Jennings said. "Last year I kind of just went into swinging and no one really knew what I could do, but this year people know, so I think just this year I'm staying more locked in."
As the season moves forward, Jennings is crucial to the Sooners' hopes of winning a second straight Women's College World Series championship. Jennings believes if she continues to play her role, alongside the rest of the Sooners' roster, OU is one of the most unique teams in college softball. 
"We want the best for each and every person," Jennings said. "I think knowing (our) role and knowing that as a team that we're here to win, everyone's bought into that and everyone's all in … I think that's what makes us who we are, and why we're so unique is because we know that as a team we just want the best for everyone."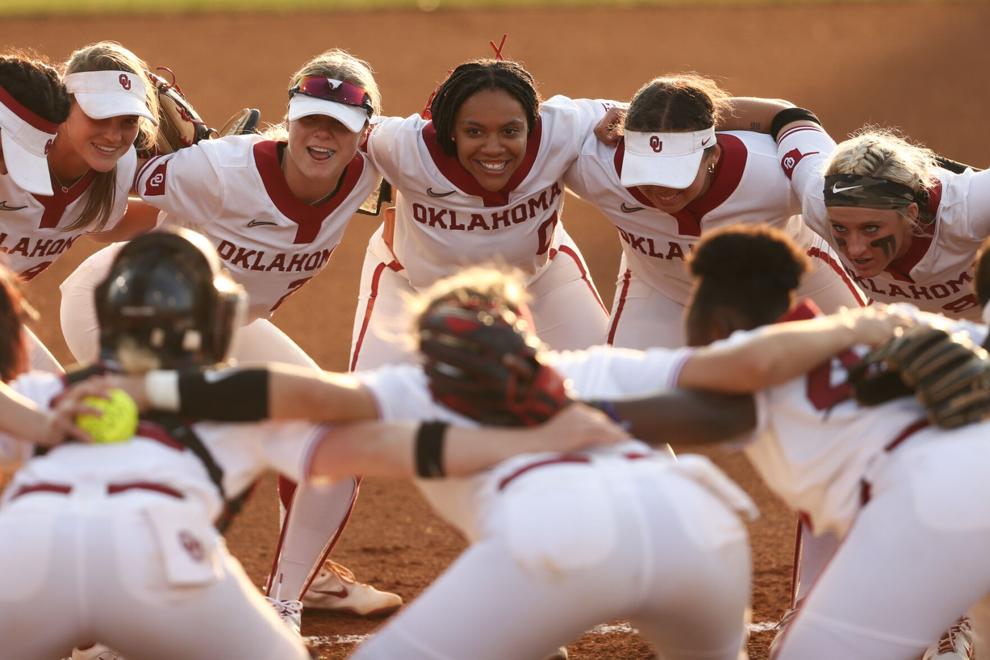 Gasso continues mental health assessments 
Perched in the corner of a hotel room in Lawrence, Gasso idly watched her players laugh during a team-building exercise that she planned before their matchup against Kansas last weekend.
Quickly, the collective light chuckles from the players at the outset turned into a swell of laughter, prompting the hotel security to the room in  response to a noise complaint. 
While being the most dominant team in collegiate softball is certainly fun for OU's players, sometimes it doesn't allow for much freedom off the field. Gasso recognizes that, and she wanted to make downtime more relaxed not just for the series against the Jayhawks, but for the rest of her tenure with the Sooners. 
"It just filled my heart," Gasso said of the activity. "I know that I have to do more things to make this more humanized than just robotic … We lose a game and you (hear), 'What's wrong with the Sooners?' Then, I'm like, 'Oh man, this is getting a little bit hard and heavy.' I really learned a lot from watching our players have fun this weekend. Knowing that, it's got to become more a part of what we're doing."
Gasso's change-of-pace comes after news that James Madison catcher Lauren Bernett committed suicide on April 26. Bernett's unexpected death was a wakeup call for Gasso, and the rest of NCAA softball.
Alongside the team-building exercises, Gasso had players write letters to their parents to add more meaning for redshirt seniors like Alo and Elam embarking on their final road trip. Listening to her players and staff, Gasso is looking for better ways to help her team unwind.
"I'm listening to them and I'm like 'Okay, this isn't how you win," Gasso said. "You've got to find better ways to do things, so I wanted it to be really meaningful for our super seniors because it was our last trip on the road and we made it really really enjoyable."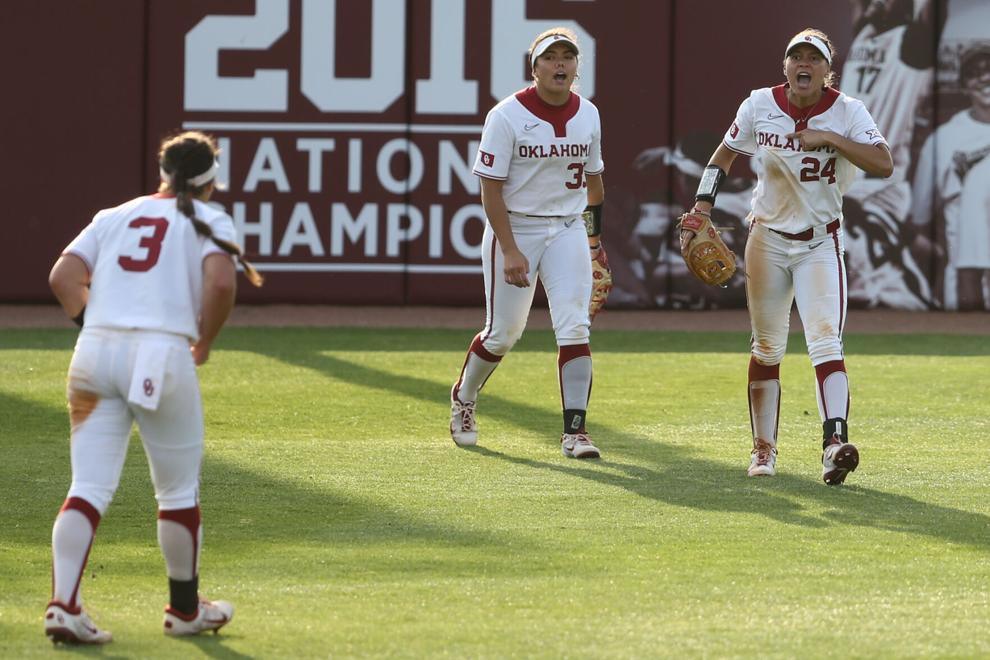 OU prepping for crucial Bedlam
Bedlam softball has always been a rich tradition for the state of Oklahoma, according to Gasso.
The Sooners are 37-4 against the Cowgirls since April 5, 2000, which was the year OU hoisted its first national championship trophy. This season, both teams will engage in another pivotal series from May 5-7 in Norman.
Not only are in-state bragging rights on the line, but so is the Big 12 Regular Season Title and the No. 1 seed in the Phillips 66 Big 12 Tournament from May 12-14 in Oklahoma City.
"I think the state has a lot to be proud of without question,' Gasso said. "Oklahoma State has really elevated their program, and for us to be playing for championships is really spoiling the state of Oklahoma, because a lot of people are trying to tune in and try to get inside the stadium or tune in or get into the Home Run Village."
With Oklahoma leaving the Big 12 for the Southeastern Conference by 2025, Bedlam might cease soon to exist. Gasso has interest in continuing the rivalry in the future, but she noted there haven't been any conversations about that yet.
"I mean there's a lot of things to think about," Gasso said on continuing a yearly series against Oklahoma State. "I haven't even thought about it, but it would be good for both sides in the way of fans and so forth. But it really hasn't been a conversation or thought as of yet."
No.1 Oklahoma (45-1, 14-1 Big 12) will face No. 6 Oklahoma State (38-9, 14-1 Big 12) at 8 p.m. on Thursday, May 5, in Norman.