With Oklahoma and Texas leaving the Big 12 for the SEC a year early in 2024, speculation began about potential scheduling options with 16 teams in the future conference.
Currently, SEC members play eight conference games and face four non-conference opponents.
An idea that's been floated since the Sooners and Longhorns announced their intentions to join the conference has been a nine conference-game schedule with each team playing three annual opponents. The rest of the 12 teams would rotate opponents twice every four years.
The idea is to keep rivalry and regional matchups, meaning OU would likely play Texas and possibly surrounding schools such as Missouri, Texas A&M or Arkansas. Everyone seems to have an opinion on what the conference should do, except Oklahoma coach Brent Venables.
"There's pros and cons to all of it," Venables said Thursday. "And it really doesn't bode well for me to really have an opinion for everybody to pick apart. Because they're going to tell me what the schedule is, and I don't mind that as long as it's the same for everybody, so that's where I stand on that."
While the Sooners' conference schedule inevitably gets tougher when they join the SEC, Venables reiterated OU remains committed to playing quality non-conference opponents.
Oklahoma has notable home-and-home series' scheduled with Michigan in 2025 and 2026, Nebraska in 2029 and 2030 and Clemson in 2035 and 2036.
"I think it would align with exactly the way it's been here under (athletic director Joe Castiglione's) leadership," Venables said. "Where we want to have a strong, entertaining home schedule that's in alignment once you get into the next several years of your schedule that are put out there.
"I think that you'll see that we still want to have a marquee-type game and give something for the fans in a matchup from a competition standpoint that everybody's excited about, all within the realms of the totality of your schedule. We understand and recognize the challenge once we get to that schedule, what that will pose for you."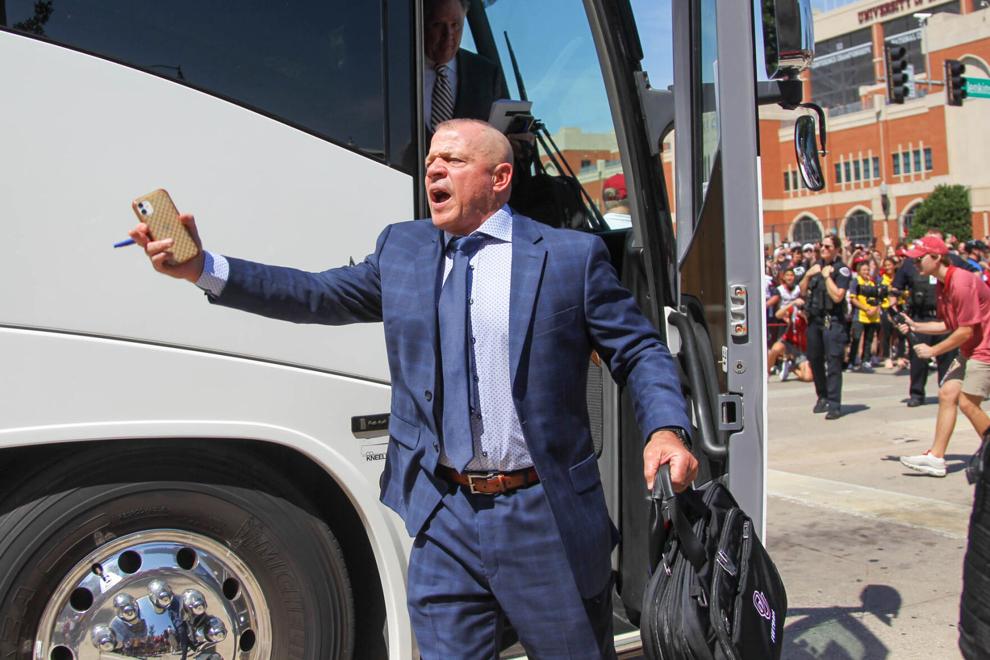 Schmitty stories
During the past month-and-a-half as early enrollee freshmen and incoming transfers arrived on campus, they've gotten a taste of "working with Schmitty."
Current and former players love telling horror stories from summer and winter workouts with strength and conditioning coach Jerry Schmidt, who Venables brought back to Oklahoma with him when he was hired last December. The same rings true for the newcomers.
"Schmitty's workouts are pretty tough," said five-star quarterback Jackson Arnold. "Obviously, you hear the social media talk and it's true. His workouts are tough, it's good though. It's good for your body to get you prepared."
Five-star edge rusher Adepoju Adebawore described Schmidt as "intense."
"It's been a transition to say the least," said four-star interior offensive lineman Cayden Green. "But he's really helped us and being here early I think is really an advantage for us because we are all together and we didn't just get thrown into the fire … We just started the real nitty gritty of it. The first couple of weeks we were getting eased in and now it's tough, I'm not gonna act like it's not."
Venables' offseason focus is predicated on weight training and conditioning before hitting the field for practice. He's taken some lessons he learned during his time as a player and assistant under legendary coach Bill Snyder at Kansas State.
Developing physical strength, speed and cohesion is critical to Venables' vision for his players ahead of the season, especially the new arrivals.
"Nobody has more of an impact on the mindset of your team than the strength and conditioning part of your program … We're just trying to develop some momentum and some longevity in regards to our strength and conditioning mindset, walkthroughs and meeting times on the front end. Just be very thorough before we get to spring ball."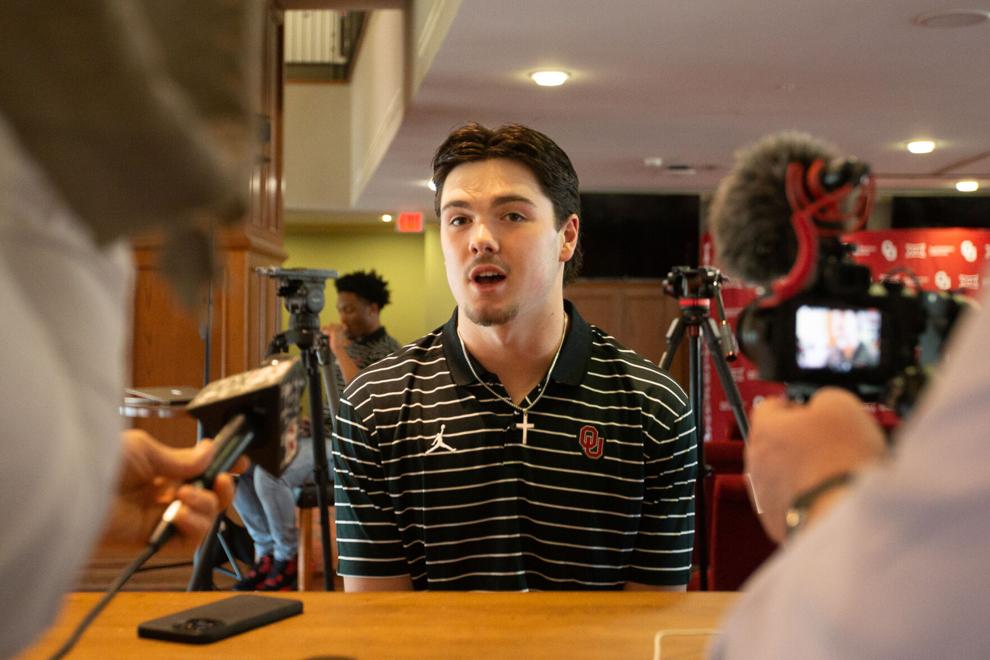 Venables on hire of Jones
Oklahoma announced the hiring of Texas Tech receivers coach Emmett Jones for the same position on Jan. 10.
Jones replaces interim coach L'Damian Washington, who was reportedly hired at USF Thursday and filled longtime assistant Cale Gundy's position after Gundy resigned last August.
"I've known Coach Jones for several years," Venables said. "He's incredibly well-respected in the state of Texas, just as a leader of men and I recruited his schools and got the chance to know him several years ago. I've watched and followed his growth, development and his path and I've always had great admiration and respect for him as a man and his visibility to develop players and how his players play. That matters to me."
Venables said he spoke to several members of Texas Tech's staff before and after he hired Jones and everyone raved about him, saying OU "got a real one."
In addition to his time in Lubbock, Jones coached receivers at Kansas from 2019-21. He also served as interim head coach following Les Miles' departure.
"He values a lot of the same things that I do in regards to coaching and developing people," Venables said. "As a family man, he recognizes the excellence that Oklahoma represents and an opportunity to be a part of this great program. I've got great appreciation and respect for Coach Jones and he's gonna give our receivers exactly what they need."
Venables sets dates
Venables announced Oklahoma's spring camp will begin on March 22, with Pro Day scheduled for March 30.
This story was edited by Austin Curtright.