In Cale Cabbiness' senior year at Norman North High School in 2019-20, the wide receiver chose to go to the school north of Norman.
Cabbiness, the son of the late former walk-on wide receiver Carl Cabbiness, who died in 2018, and the grandson of the late OU basketball coaching legend Billy Tubbs, will be donning orange and black on Saturday for Bedlam.
As a member of OU royalty, Cabbiness signed with the Pokes in February of this year.
"Well, it will be different," said Taylor McDaniel, Cabbiness' mother and the daughter of Tubbs. "But we are really excited for him and proud of him. Our OU roots do run deep. … I've been telling him since about February, when he made the choice to go to OSU, I said, 'You are Sooner born and Sooner bred.'"
Throughout his development, Cabbiness, surrounded by crimson and cream his whole life, went to multiple OSU football camps. In Stillwater, he joined his cousins Cade Cabbiness, who plays baseball for the Pokes, and Caton Cabbiness, a cheerleader.
"He just felt like he could do it and wanted to walk on and try that and play D-I," said Taylor, who was a cheerleader for the Sooners. "And I've said if anybody can do it, he can do it. He's got the work ethic and the personality that I feel like he'll be successful there.
"He made connections there...and he said he felt at home there."
Cabbiness has been around his share of future walk-ons. His dad earned a scholarship as a wide receiver after he walked on in 1985 and his uncle, Chris, was a walk-on as well in 1987. When he joined the Timberwolves in 2017, Cabbiness was a few years behind wide receiver Drake Stoops and cornerback Ryan Peoples, both walk-ons at OU.
Stoops has solidified himself as a prominent target for OU quarterback Spencer Rattler this season, as he's caught for 152 yards and two TDs, one of which was a critical overtime catch against Texas on Oct. 10. Brent Barnes coached Cabbiness' brother, Trey, for four years at Norman North and is now the head coach at Scottsdale (Arizona) Chaparral High School. He said this kind of exposure to hard work could rub off on future walk-ons.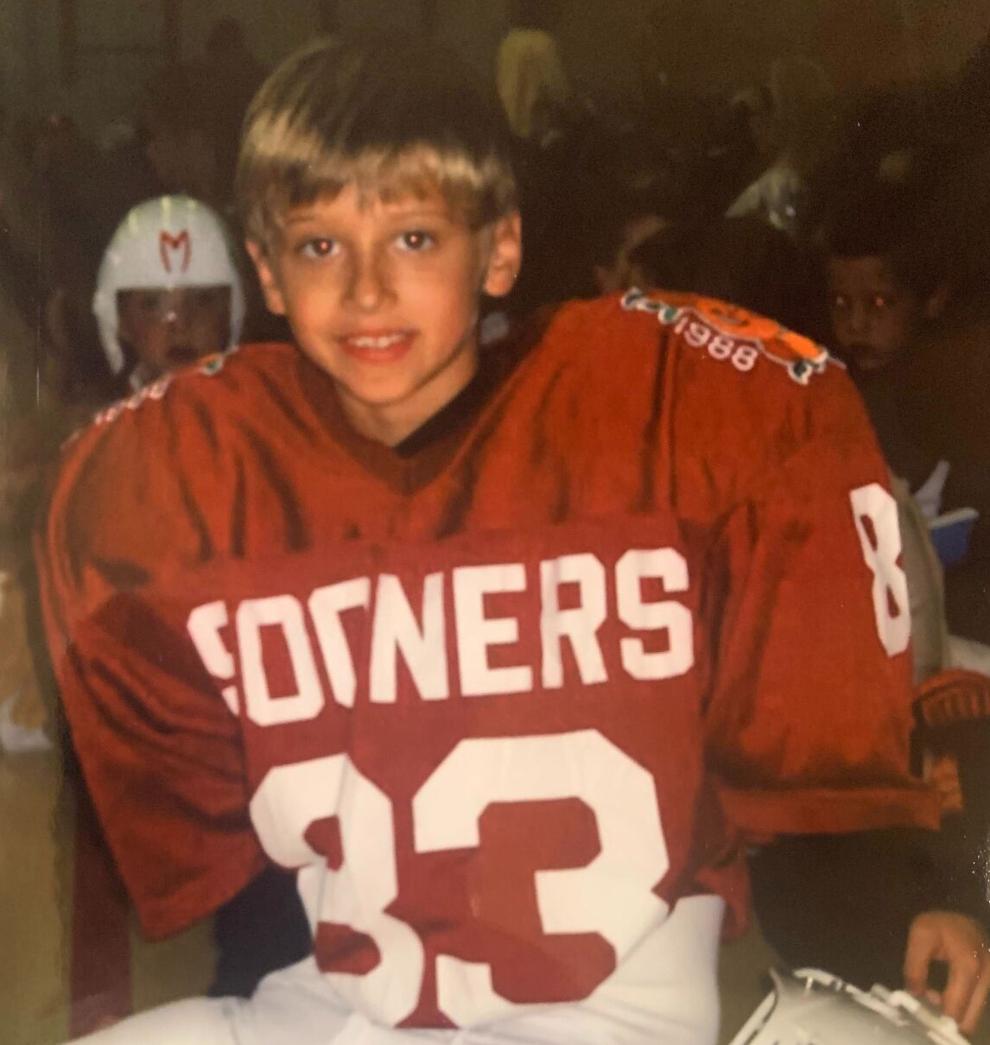 "He wanted to be good," said Barnes, who coached Cabbiness for his first two years of his career, before leaving in 2018. "He wanted to compete. It was important to him. He cared about football. Guys like that, they're gonna be like sponges to things that they can pick up on (to) give them a chance to be good."
Cabbiness began to get more significant playing time in his junior year, and played along quarterback Luke Switzer, grandson of OU coaching legend Barry Switzer. Per MaxPreps, Cabbiness caught for 516 yards and seven touchdowns in his junior and senior years in Norman.
"He was someone that just wants to learn, wants to be coached and wants to find any way (he) can to be a better player," Barnes said. "He had a quickness to him, and an ability to run routes. … (He had) just an understanding, being one of those guys that grew up playing football in the backyard. ... He had a lot of those natural things."
Cabbiness now suits up for every OSU game, and although he played in Gaylord Family-Oklahoma Memorial Stadium four times in high school, Saturday will be the first time he'll suit up on Owen Field as a collegiate athlete.
Behind Cabbiness and his decision to wear orange was the support from his OU family, full of OU fans. Tubbs, who died after a battle with Leukemia on Nov. 1 and coached the Sooners from 1980-94 and was a pioneer for OU basketball, couldn't have been happier for Cabbiness to take the walk-on path in Stillwater.
"I will say (Tubbs) was thrilled to see that and very supportive of Cale," Taylor said, "and he does love OSU as well. People probably wouldn't believe that, but he loved Mike Gundy, and so he was excited for Cale.
"I think we've adjusted pretty well to orange and OSU," Taylor said with a laugh. "We can love them both."