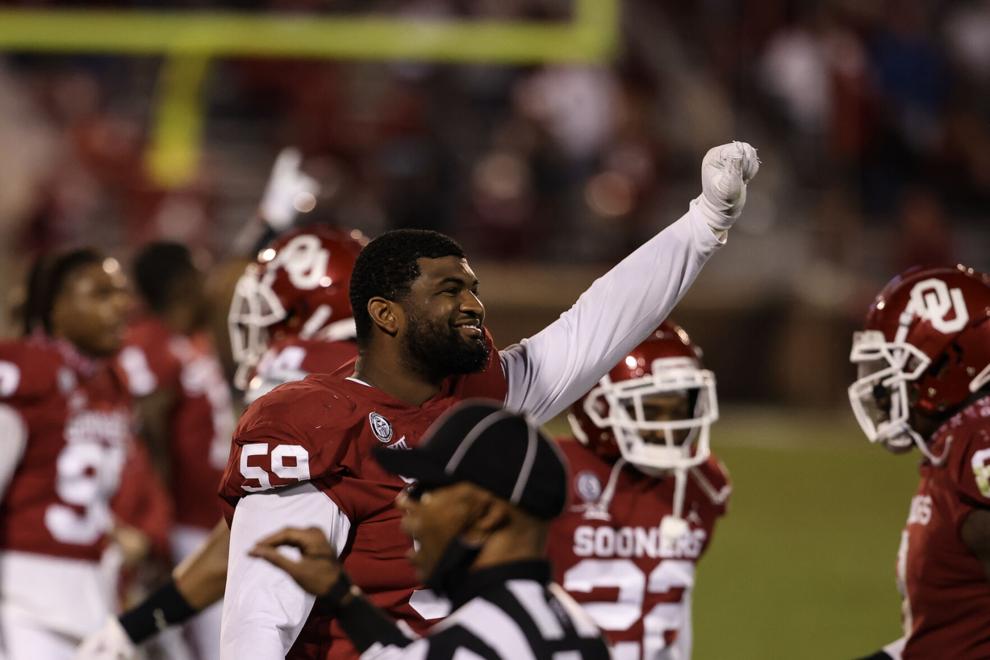 In the aftermath of the 2021 NFL Draft, former Sooner offensive lineman Adrian Ealy will sign with the Baltimore Ravens as an undrafted free agent.
A starter in all 10 games for OU last season, Ealy is the sixth Sooner offensive lineman to be drafted over the last four years. At OU's Pro Day on March 12, he recorded a 24 and 1/2" vertical and 18 reps on bench press.
Ealy was a second team All-Big 12 selection by the conference last season. He allowed just three sacks on 390 pass plays during the season, according to Pro Football Focus. In 2019, Ealy was also a second team All-Big 12 selection by the Big 12 where he started in 12 of the Sooners' 14 games.
With experience at both left and right tackle in his Sooner career, Ealy's role with the Ravens will be determined as the NFL offseason unfolds. Ealy is reunited with former OU teammates Ben Powers, Mark Andrews and Marquise Brown on Baltimore's roster. He also adds tackle depth after the Ravens traded former OU teammate Orlando Brown to Kansas City.
Baltimore's complete season schedule, along with every other NFL team's, will be unveiled on May 12.