Oklahoma will wear an all-cream version of its Bring the Wood alternates at Kansas Saturday, according to center Ty Darlington and wide receivers Sterling Shepard and Durron Neal.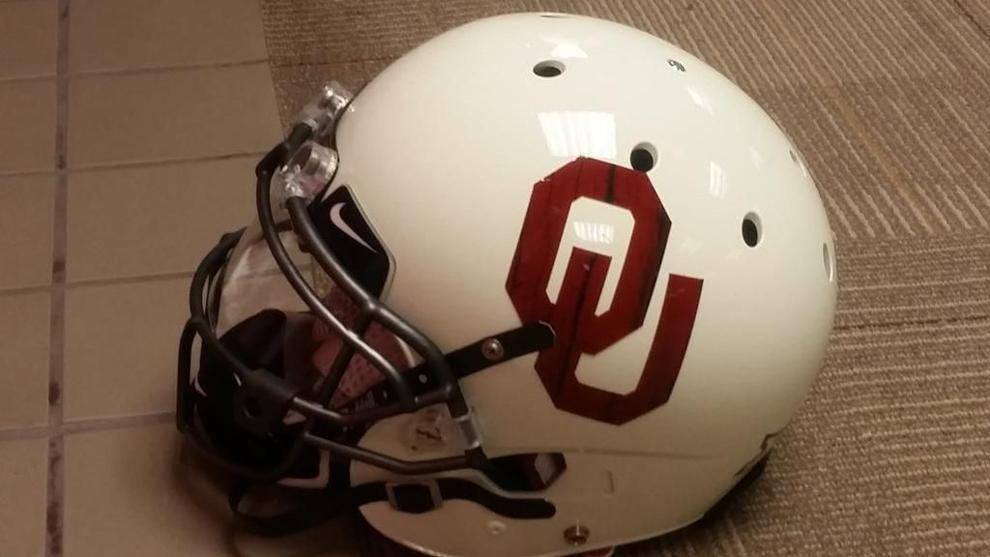 Shepard brought along the Sooners' white alternate helmet to make the announcement after practice Monday. Noticeably missing from the helmet was the crimson center stripe present on the version OU wore last season against Baylor.
"We talked with Brad Camp, our equipment guy, a while back," Darlington said. "We started talking about what games would be games that we'd maybe be able to wear alternates for and wanted to wear a look that we hadn't worn. We wore that crimson helmet, crimson jersey against West (Virginia), and then this was highlighted as our away game we'd be able to do something for."
Although the plan is to stick with the all-cream look, Shepard said the Sooners might go with crimson pants Saturday.
As for why the team chose Kansas, Darlington said the 48-14 home loss to Baylor while wearing alternate uniforms in 2014 factored into the decision.
"We weren't going to wear it close to West Virginia, and there's no more (options)," he said. "We're not going to wear it for Bedlam, obviously. After last year, wearing alternates against Baylor at home and losing, I don't think that was something that we wanted to do."
The two potential uniform combos for the Sooners. What say you? RT for all-cream. Fav for cream-cream-crimson. pic.twitter.com/8AospyzSYA

— Sooner Uni Tracker (@SoonerTracker) October 26, 2015