Tre Norwood felt back at home.
As the defensive back took the field for the Sooners' Pro Day on March 12, it marked the end of a months-long process leading to the event. Norwood, who graduated from OU in December, has spent the few months training in Tampa, Florida, for the NFL Draft.
In fact, Norwood said the week of the Sooners' Pro Day marked the first time he's been around his former teammates in a while. This served as motivation as the Fort Smith, Arkansas, native looked to impress NFL scouts and earn his shot at the game's highest level.
"It felt good to not only be back on the field, but be back with my guys," Norwood said. "To be back with my teammates, my brothers. ... (OU) will always hold a place in my heart. It felt really good to be out here playing ball again."
Pro Day served as the final chapter in Norwood's Sooner career before the NFL Draft will reveal what's ahead. It was an interesting journey for the former three-star recruit, who played in a total of 39 games for Oklahoma. It's a journey that, if anything, Norwood's family says is defined by his character.
"Trey is one of the most humble kids that you will ever know," said Shea Norwood, Tre's mom. "He does not like the pomp and circumstance. He doesn't like the spotlight. … He's always been an underdog."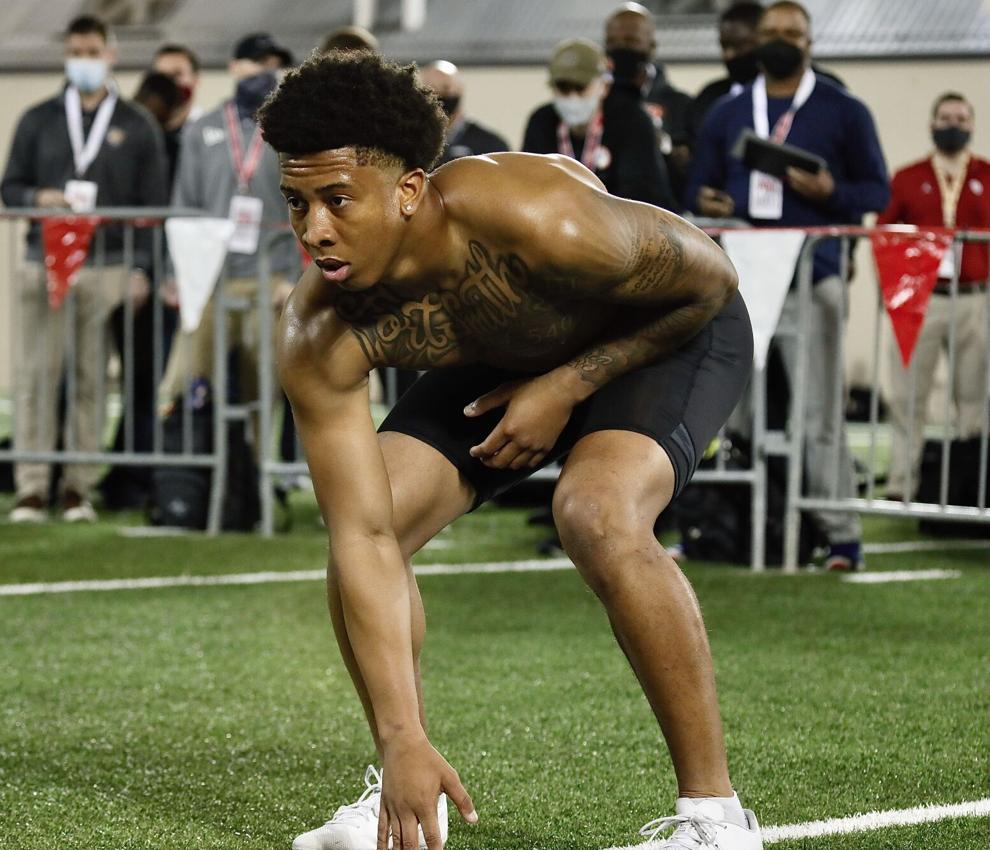 Norwood — who's lined up at corner, safety and nickel in his career — ended OU's Pro Day with a 4.58 40-yard dash, 33.5-inch vertical, 10-foot-3 broad jump, 4.50 20-yard shuttle, 7.68 3-cone and 12 reps of 225 pounds on bench press. However, Norwood's NFL draft stock isn't riding on the shoulders of that performance. Instead, it likely rides on the performances Norwood ended his career with.
After missing the 2019 season with an ACL injury, Norwood returned to the Sooners in 2020 and made his first start in two years Oct. 31 against Texas Tech. In that game, Norwood recorded two interceptions — the first of which marked his first pick since the 2018 Big 12 Championship game. After the Sooners defeated the Red Raiders, 62-28, Norwood went on to start in four of OU's next five games, bringing his interception tally up to a team-high of five along the way.
His final pick for the Sooners came in their 55-20 win over Florida in the 2020 Cotton Bowl, where he intercepted fourth-place Heisman Trophy finisher Kyle Trask for a 45-yard touchdown in the game's opening minutes. Pro Football Focus ranked Norwood as the fourth-highest graded safety among Power Five schools in 2020.
TRE NORWOOD ➡️ PICK 6.#SpeedD x #OUDNA x @trenorwood_3 pic.twitter.com/eFj8edPlwK

— Sooner Gridiron (@soonergridiron) December 31, 2020
"I think the scouts are very impressed with his versatility," head coach Lincoln Riley said after OU's Pro Day. "And then I think everybody's excited to see him continue to get further and further away from the knee injury that he had here. … Tre's one of those guys that's just pretty good at everything. … (He's) gonna be very intriguing to a lot of different teams."
Norwood's impressive final collegiate year also came after COVID-19 forced universities across the country to cancel spring practice and severely limit fall practice in 2020. However, Michael Norwood, Tre's father, viewed the year's cancellations and postponements as a "blessing in a disguise" for his son, who was still rehabbing from injury at the time. 
Such hardships helped Norwood become more patient, Michael said, which eventually helped boost his play. And once Norwood began to flourish late in the season, that's when talks with Michael about fulfilling NFL Draft dreams became more frequent.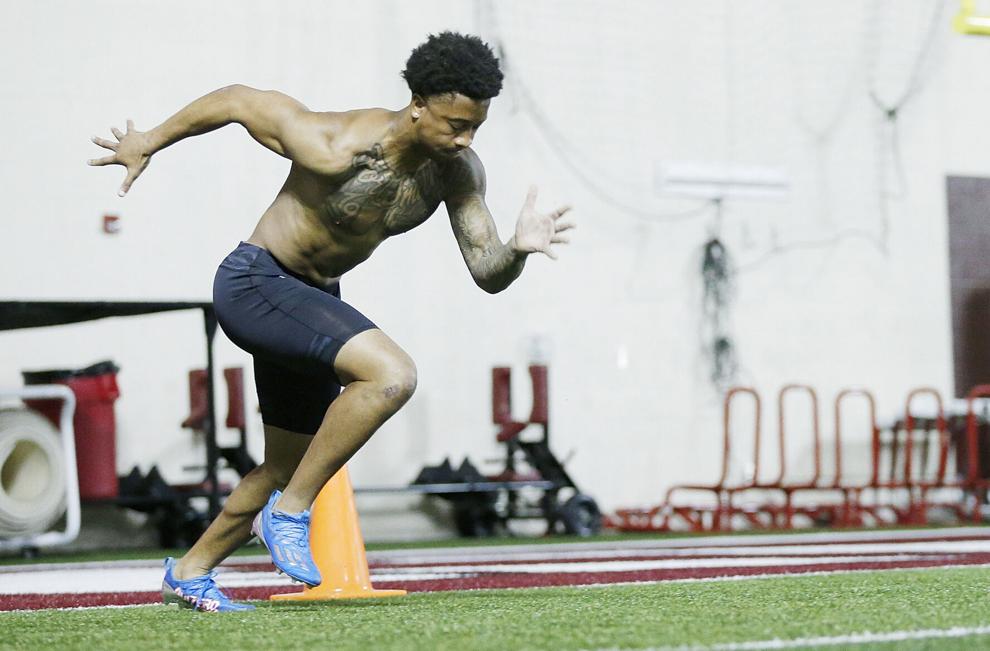 "He's always talked about (going to the NFL) since he got to OU," Michael said. "(But), the main thing for him was getting his degree. … I always told him, 'As long you get your degree, you can make your decision after that.' For us, and for him, that was his first goal. … After that was the NFL.
"He said he was gonna do all he can to ball out this year. And that's what he did."
Now, Michael thinks the "sky's the limit" for his son at the next level. If Norwood can stay healthy, Michael said he wouldn't be surprised to see the former Sooner playing in the NFL for the next 10 years. 
It's a tall task, but one Norwood's family believes he's capable of achieving because of his time at OU. He's ready for what's next.
"Even coming back off a major injury, Tre did not miss time with his team," Shea said. "He was in the meetings. He was there supporting his team. He came back, lost his starting position and had to just work, work and work at having the defensive coaches — especially Coach (Alex) Grinch — believe in him again.
"And he succeeded."