Brent Venables understands the urgency surrounding his team's on-field performance heading into the 2023 season.
After a 6-7 record — a disappointing result by Oklahoma's standards — in his first season as head coach, Venables brought in 26 early enrollees from the transfer portal and high school ranks, each of which were available for interviews on Thursday. 
With one last season in the Big 12 before moving to the SEC in 2024, Venables knows regardless of conference, the Sooners must improve fast if they hope to get back to the heights the program is consistently capable of.
Despite comprehending the need for time to develop his No. 4-ranking high school recruiting class and highly regarded portal group, Venables realizes these newbies are going to have to contribute right away, given the roster turnover since the departure of his predecessor, Lincoln Riley.
Venables is the first OU coach in recent memory to allow freshmen to speak to the media, let alone players that've yet to play a down of college football. His process promotes the notion that the maturity of the incomers is paramount to the team's success in 2023.
"These are guys that we're going to have to count on," Venables said Thursday. "We're trying to be great right now."
OU still has 12 high school signees to arrive in the summer, but of the on-campus additions, 12 are transfers and 14 are first-semester freshmen. Among those are quarterback Jackson Arnold, defensive back Peyton Bowen and edge rusher Adepoju Adebawore, five-stars who will likely be relied on as future impact players.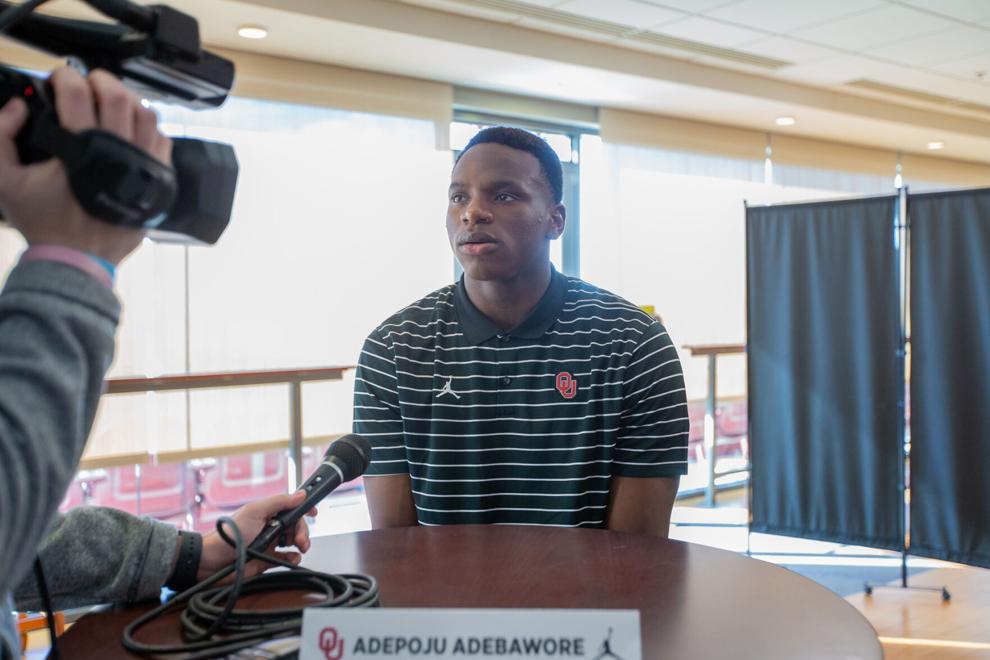 Some transfers, like former Indiana linebacker Dasan McCullough, Wake Forest defensive lineman Rondell Bothroyd and Stanford offensive lineman Walter Rouse, are expected in prominent roles from the start, hoping to expedite the transition process from the bottom half of the Big 12 back into contention.
"We're going to be more dependent on this group of players than your normal — say we'd been here for five years and developed the program (team) and there wasn't all this massive turnover in the last 13 months," Venables said.
Bothroyd, a fifth-year senior who recorded 14 sacks across his final two seasons with the Demon Deacons, has only been in Norman a few weeks, but has experienced the importance of fostering a turnaround during winter workouts after his new program lost five one-possession games a season ago. 
Part of that opportunity went into his decision to choose Oklahoma over programs like Auburn, Penn State and USC in early January.
"It's a blessing in disguise," Bothroyd said of entering OU's situation. "Like whenever someone messes up (strength and conditioning coach Jerry Schmidt) brings up (last season's) 6-7 (record). He's pushing us. Everyone has a sense of urgency because of that. It's gonna end up being a good thing, but right now, it's killing us.
"Obviously I wasn't here, so I couldn't imagine how they felt because Oklahoma's known for good records, going to championships and stuff like that. But I think it's getting everyone better. It's getting me better, personally, even though I wasn't here. They're just emphasizing things like, 'we're not doing that again, we're gonna win games.'
Last offseason after Venables was hired away from his role as defensive coordinator at Clemson, he was forced to scramble to piece together a formidable roster, noting 53 of the 71 scholarship players from OU's Alamo Bowl contest in 2021 are no longer with the program. 
For this upcoming season, however, Venables sees improvement regarding the veteran presence of the roster, with 50 returners and 17 with starting experience. His hope is for those to help aid the newcomers' adjustment.
"(We have) a lot of familiarity with what we're doing, so that leads to better execution for whatever it is that you're doing," Venables said. "… We're a lot further along there with what they're going to expect and how we do what we do, coaching each other. We actually have a veteran group, quote unquote. I don't think we're real deep there, but we have a veteran group that can teach the 26 newcomers. Where a year ago at this time everybody was a newcomer.
"It wasn't like we got just a couple new coaches (last season), everyone was new. We're just a lot further along. … I think we got a lot more depth than we had a year ago, I think more impact players than we had a year ago. We're further along, some of it because I think we recruited a really good class of football players that have a very strong football acumen that's going to lead to a quicker transition."
According to Arnold, the No. 8-ranked recruit nationally per 247Sports' Composite rankings, Venables and the coaching staff are urging freshmen to work as if they're capable of finding a role despite their classification, coinciding with Venables' acknowledgment of the new additions being crucial to the program's rebuild.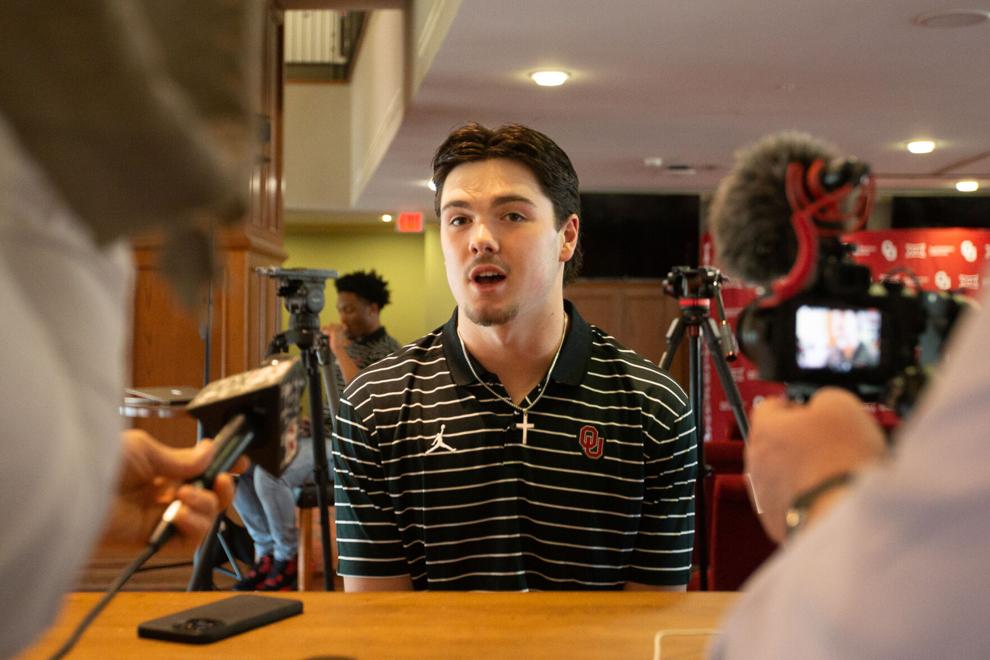 "Super excited for the future," Arnold said. "I think for us coming in, it's just competing. Coach Venables talked to us this morning. … (He said) don't lay over. Go take what's yours. Go take that spot."
Joshua Bates, a four-star center from Colorado and the lone commit that remained from Riley's tenure, added Venables' first year was about getting things ready for OU's future goals.
"Last year was the foundation," Bates said. "And so now, there's a lot of growing room, a lot of building room. A lot of stuff to attain, a lot of new goals we need to achieve and, I think the main thing right now is keep your head down and work."
Oklahoma's move to the SEC is less than 18 months away, and without getting into specifics, Venables noted it has a long list of needs to become a championship-level program.
But to Venables, those improvements can start now, despite not yet being in the powerhouse SEC that's produced six of the last eight national champions.
And the process to get there starts with his first true group of newcomers.
"We gotta get them transitioned quickly," Venables. "Because we're gonna need a bunch of them to help us day one."