A prominent Oklahoma businessman, a Health Science Center dean and a team of people, including 25 OU visual communication students, collaborated on a book exploring social and economic problems within Oklahoma in a unique and illustrative way.
Gene Rainbolt —  OU alumnus, civic leader and businessman —  released his book "Oklahoma Pride: Working Together for the Well-Being of All Oklahomans" on June 19 at the Full Circle Bookstore in Oklahoma City to reach and educate the Oklahoma community on health and wellness. 
"(For) years and years, I've been concerned about the status of Oklahomans and their opportunities in life," Rainbolt said. "And we've all seen the statistics, so I said 'there's no reason to publish another book with statistics.' We need something that the general population can look at and quickly see visually what our circumstances (are)."  
Rainbolt said the students were organized into eight teams that designed their ideas for the project. Then, an art committee chaired by Gary Raskob, OU College of Public Health's dean and regent's professor, selected the resulting images that best fit the message.
"The students realized as they went through this that education, poverty and health care are inextricably linked together," Raskob said. "We can't separate and solve (these issues) by just tinkering with one little area because (these things) are very much related. We can't invest in one area and not the other. I think the work that these students have done helps make that point very clearly."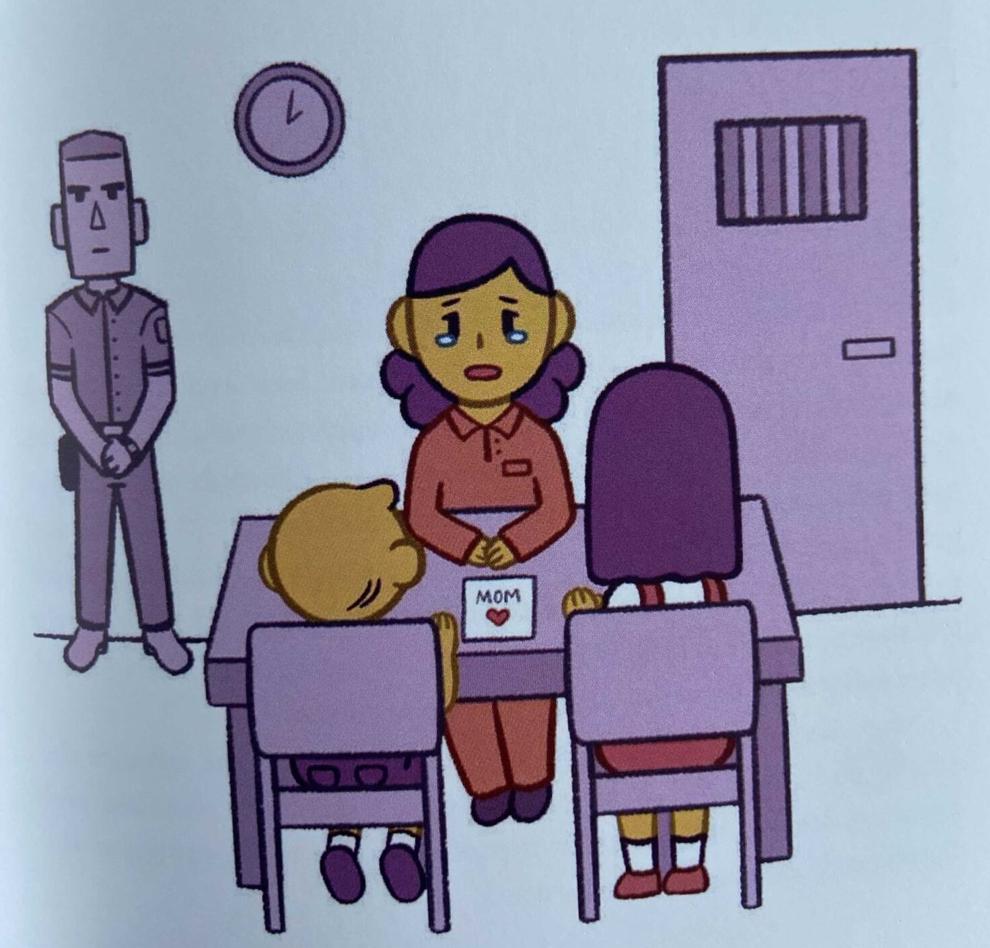 OU visual communication professor Karen Hayes-Thumann also wrote on the impact visual storytelling has on readers since "images can engage readers" and "are more easily retained.
"The project was a unique opportunity for students to learn more about the public health issues facing Oklahomans," Hayes-Thumann wrote in an email.
Both Rainbolt and Raskob said they were both surprised and satisfied with the OU students' passion and growth in knowledge over the subjects discussed. 
"The creativity and power of the images they developed was really quite incredible," Raskob said. "Some of the images are blunt, and to the point, and for some people might even be pushing buttons in them about things but one of the critical facts if you want to improve … the first step is we have to recognize and understand that they admit where we are." 
According to the World Population Review, as of 2021, Oklahoma is currently fourth in the nation for the worst obesity rate of 36.8 percent. Additionally, the U.S. Census Bureau records 15.2 percent of Oklahoma persons in poverty and 16.8 percent of persons without health insurance.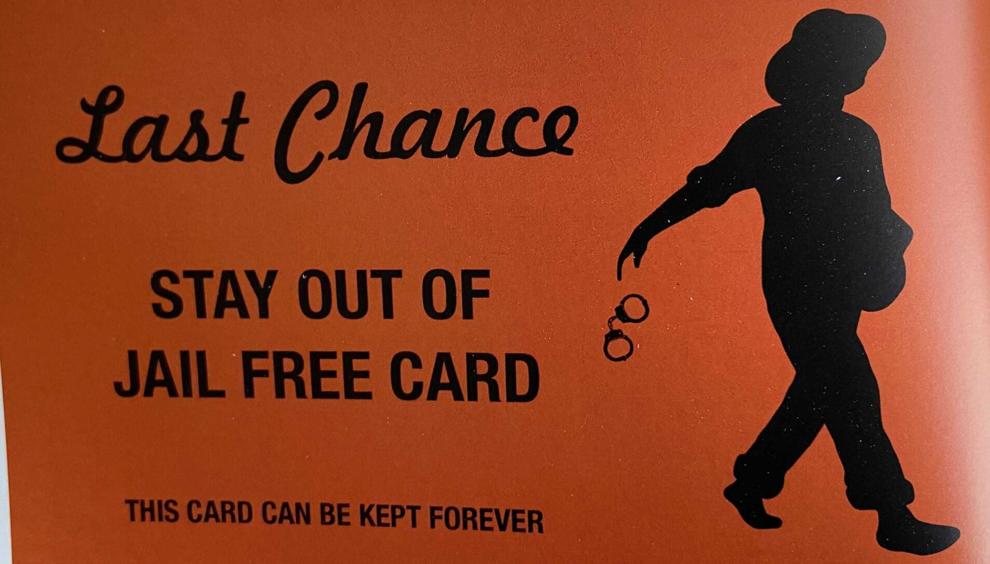 Along with the artwork for these prominent issues in Oklahoma, Raskob said the OU students' use of art to highlight issues on incarceration rates and teen birth rates was especially well-articulated and allowed a unique visual aspect to show these problems in Oklahoma. 
One element Rainbolt said was particularly memorable was a piece, featuring a gun with cigarettes in the barrel instead of bullets, which demonstrated the impact of smoking on health. He said he was inspired by student's ability to grasp the complex information surrounding such problems, take what they learned and make it visually interesting and new.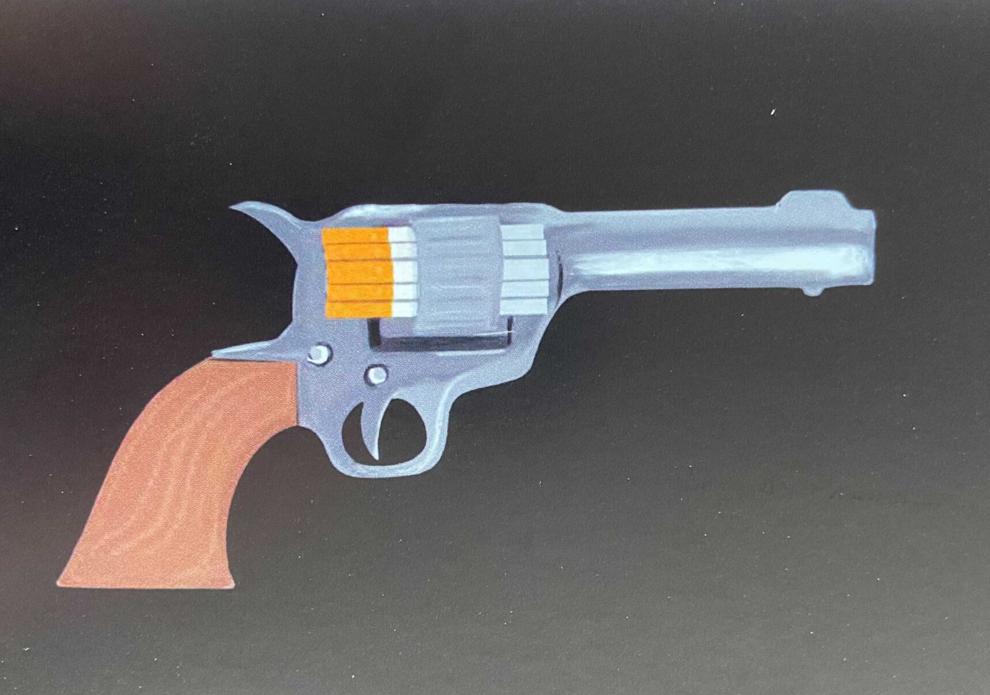 The use of art was not the only part of Oklahoma Pride that made the book so unique, Raskob said. It was also the use of young people highlighting social issues to pave the way for a better future. 
"The age of these students, who are in their early 20s … will resonate with their peers and others, and we really want to reach," Raskob said. "And I think what I want to say to people of my generation or others in positions of responsibility is we have a responsibility to listen to these students." 
Rainbolt said using OU students to portray the issues highlighted in the book was important because of their youth and future impact as "tomorrow's (world) leaders." 
As a unique and challenging learning experience, Hayes-Thumann wrote the project was extremely beneficial to students. 
"These types of experiences, which involve engagement among a variety of professionals from different disciplines, help students understand the role and scope of design within a project," Hayes-Thumann wrote. "They gain invaluable experience in research, collaboration, and presentation." 
As members of tomorrow's world leaders, Raskob encouraged students and young professionals to get involved in the world around them with passion, respect and inclusivity. 
"Listen to the things that conform to your view but challenge yourself to understand what others are thinking and why," Raskob said. "What binds us is our common humanity, and the common goal is that we should take care of each other and that we should work to make our society more equal and take care of those who are less fortunate."