One year ago, Peyton Dumas had no way of attending OU. His dream of being a student would remain just that — a dream.
Now, thanks to the Sooner Works program, Dumas has been able to live out that dream. He started at OU this fall. 
Launched this semester, Sooner Works is a transition program at OU that provides an integrated post-secondary education and employment experience for students with an intellectual disability.
"Typical students have this great college experience that really kind of serves as that intermediary between being in high school (and living on your own)," said Kendra Williams-Diehm, interim Zarrow Family Chair in Learning Enrichment and an associate professor in the special education program. 
Williams-Diehm said Sooner Works expands that experience to students like Dumas, allowing them to learn beyond high school.
"For a lot of students with intellectual disabilities, there wasn't that scaffolded support really between high school and 'Welcome to your adult life.' Sooner Works now provides that," Wiliams-Diehm said.
Students enrolled in the program live at OU and attend traditional classes in addition to specific Sooner Works classes focused on employment and life skills, said Mindy Lingo, a doctoral Sooner Scholar who helped launch the program. Next semester, Sooner Works students will take part in an internship that allows them to work on their career skills in jobs on campus and in the community. 
Three students are currently enrolled in the Sooner Works program, said Chris Loerke, a biochemical sciences senior and the chair of socialization within Sooner Works. He said the goal is to gradually expand enrollment over the next several years until there are 40 students involved.
"Our goal isn't for our students — or for anybody who has an intellectual disability — to have a sympathy job," Loerke said. "Our goal is for them to be employed in a real job (and) that they're benefiting the company."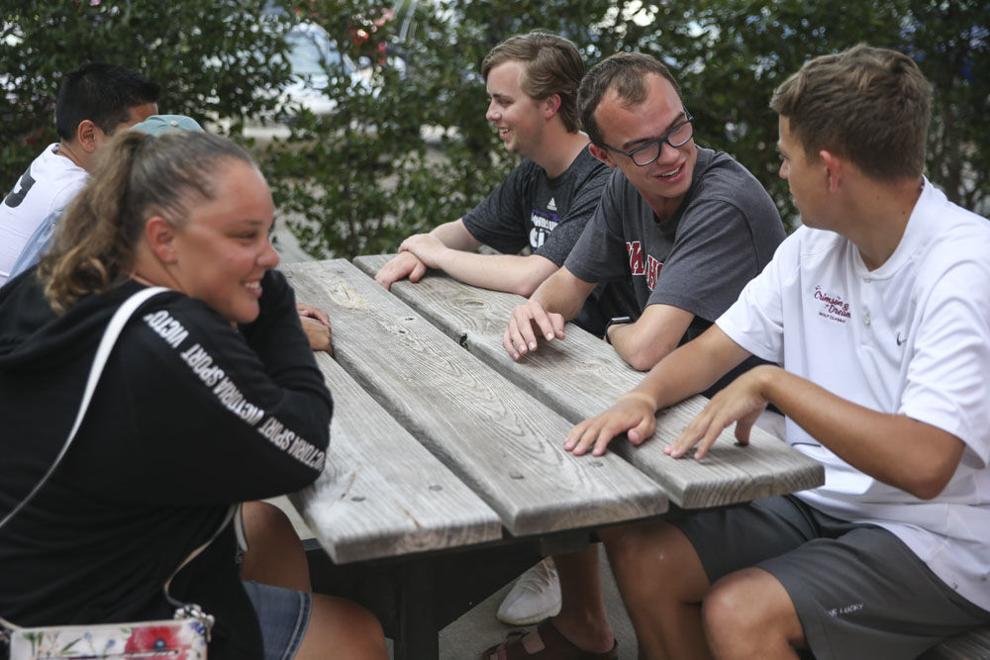 In addition to attending classes and participating in internships, Sooner Works students also have peer partners assigned to them. Peer partners are traditional students that schedule activities and spend time with the Sooner Works students.
For Sooner Works student Madison Mason, working with her peer partner is her favorite part of the program.
"I met my peer partner, and they mean the world to me," Mason said. "That's the most important thing I've ever done."
Peer partners play an important role in helping the Sooner Works students adjust to college life, as they help students develop their social skills and get used to campus. 
"I know that coming to college, even without any intellectual disabilities at all, is such a huge transition," said peer partner Jenna Lee Smith, a health and exercise science junior. "The fact that (Mason)'s doing it by herself with those struggles that she has to face every day must be scarier than anything anyone else has to go through. Just being a friendly face on campus and something constant in her life means a lot to me."
But the Sooner Works students aren't the only ones who benefit from the program. Peer partner and biology junior Cash Luessenhop said the program is fulfilling for him and other volunteers as well. 
"It's just super rewarding to see how happy just the small amount of time I spend with (my student) actually brings to his day," Luessenhop said. "Yeah, we have our one-and-a-half-hour lunch every week, but I see him all the time around campus beyond that ... I'm glad that he thinks it's cool that he can see me or any other one of his peer partners around campus and see them as someone he can talk to and confide in."
For Loerke, the Sooner Works program represents a huge step forward for increasing access to post-secondary education.
"I (saw) these people that are not having the opportunity to come to school, and so I wanted to do everything in my power to give them that opportunity to come to school," Loerke said.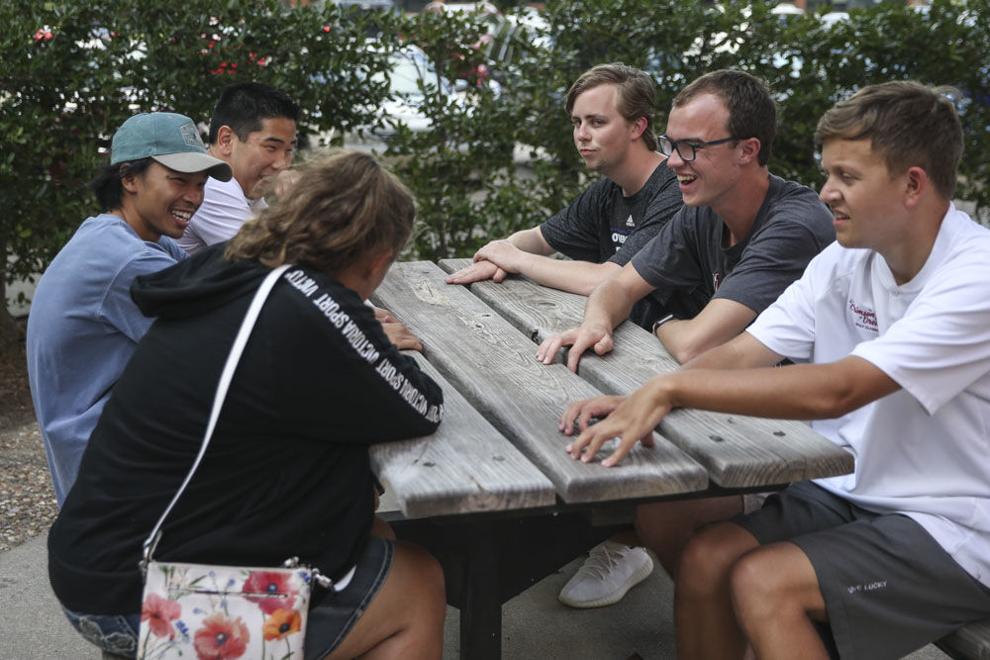 The creation of the Sooner Works program began five years ago but was delayed because the program was unable to secure grant funding, Lingo said.
In spring 2018, Williams-Diehm and Lingo decided they would try to launch the program with only funding from participants and donors. After the program received permission from the OU administration in May 2019, it began admitting students for the fall semester.
Sooner Works was designed based on similar programs across the country, including Clemson University and Texas A&M University, Loerke said.
"What we really did was took aspects from a lot of the top programs and similar institutions and took the aspects that we like and just kind of meshed them into our program," Williams-Diehm said. "Granted, we're biased, but we truly believe that we have the best program — for sure, in the region — for students with intellectual disabilities."
According to Think College, a national organization dedicated to developing, expanding and improving inclusive higher education options for people with intellectual disability, there are 275 programs like Sooner Works across the nation. In the state of Oklahoma, there are just two. The other is the RiverHawks Scholar Program at Northeastern State University. 
Lingo said she hopes Sooner Works encourages other universities in Oklahoma to develop post-secondary education programs for students with learning disabilities. 
"I feel like OU has always been a leader in the state for diversity and inclusive practices and bringing new ideas, and so I'm hoping that we are setting the stage," Lingo said. "The more universities that get it in Oklahoma, the better off we're going to be."