Local performing arts studio The Depot is now showing their gallery exhibit "light heARTed" through May 1. 
The exhibit will include whimsical art such as masks, cartoon hotdogs, plays on childhood toys, pop art, 3D paintings, lizards and more, according to the studio's website.
Gallery Director Nancy McClellan said "lightheARTed" is "a fun thing (The Depot) put together because of COVID."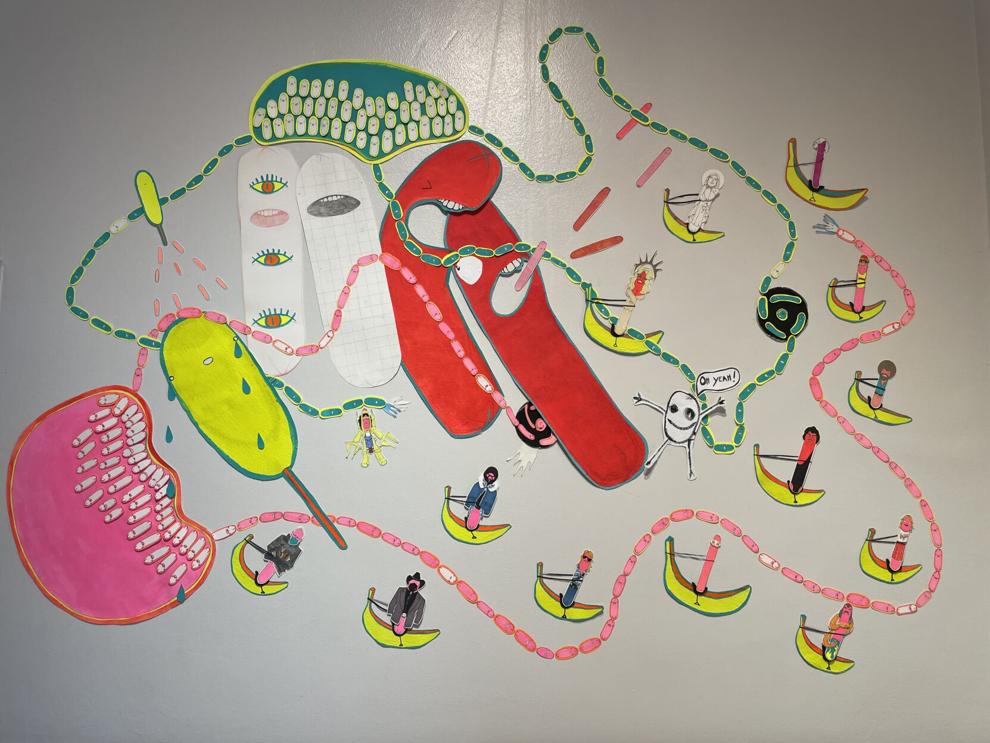 McClellan said The Depot's regular art shows generally feature more well-known artists, but due to the pandemic, higher priced art is harder to sell. This led to the creation of "light heARTed," an exhibit with a variety of pieces by members of the community for the sake of uplifting others, the expression of culture and having fun.  
The featured artists include Jennifer Robertson, Jeff Littlejohn, Leon Richmond, Joshua Boydston, Don Schooler, Galadriel Thompson, and Gabee Rolla-Danley. 
The Depot will host a socially-distanced outdoor brunch reception from 10 a.m. to 2 p.m. with a meet and greet with some of the artists featured in the exhibit.
"Light heARTed" can be viewed during the studio's gallery hours from 10 a.m. to 2 p.m., Thursday through Saturday. It can also be viewed online on The Depot's website. 
"This is a funkier exhibit for us" said events director Danielle Tipton. "It's got a lot of fun elements that we don't typically do and it's got a lot of local art as well."