The Sam Noble Museum of Natural History invites visitors to step into a "Rainforest Adventure" in a new exhibit that highlights the most diverse yet endangered ecosystems on the planet.
Visitors travel through each unique rainforest layer and meet the red-eyed tree frog, the green anaconda and everything in between. Through various puzzles and activities, visitors learn more about what makes rainforests so vital to life.  
Emily Ortloff, visitor services employee for the Sam Noble Museum of Natural History, said the nature of the "Rainforest Adventure" is vastly different from previous exhibits.
"I haven't seen anything like it," Ortloff said. "It has less of a museum feel and more of a fun, park-type feel to it because it's more interactive and you're walking through the maze. So it's definitely different and it doesn't feel so serious."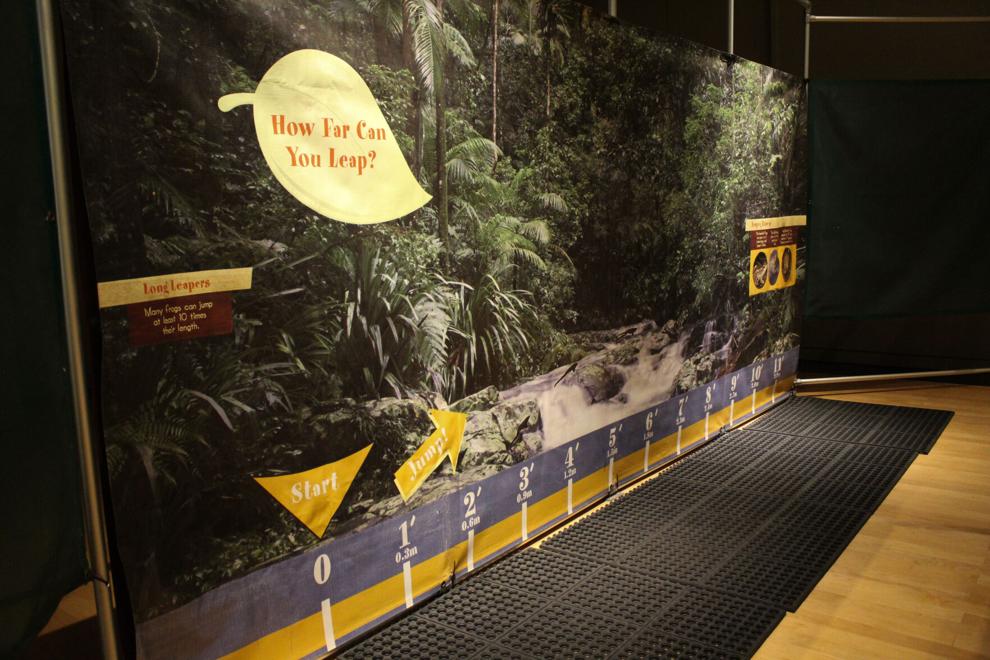 Rainforests cover less than two percent of the Earth's land mass but house more than half of all known terrestrial species on Earth. Rapid deforestation is threatening the planet, as more than half of the Earth's rainforests have been destroyed. 
Cameron Siler, curator of herpetology for the Sam Noble Museum of Natural History and associate biology professor, said rainforests are being destroyed at an alarming rate, which largely contributes to global warming.
"Rainforests are incredibly important," Siler said. "I don't think, unfortunately, a lot of our planet realizes how much (rainforest) habitats help control climate and provide resources and help protect the ozone layer." 
While rainforests may seem far removed, they provide many around the world with the daily resources needed to survive, including air, water, medicine and food. As resources and endangered species are eradicated as a result of deforestation, Earth's biodiversity continues to be compromised. 
Catarina De Araujo, head of education and community engagement for the Sam Noble Museum, said the exhibit presents an opportunity for visitors to reflect on the importance of rainforests and encourages conversations about climate change.  
"The way humans are going is not sustainable," De Araujo said. "These basic teachings are important for us at Sam Noble. I mean, it's what we do, it's what the scientists do here. They do research so we can save the species and protect the earth for us, our children and our grandchildren to live in."
Siler said diversity is being destroyed faster than it is being discovered. 
"We are heading on a trajectory, unfortunately, to lose a lot of life on this planet," Siler said. "And that's (just) the species we know about. There are so many species of insects, bacteria, fungi, plants, vertebrates, birds, frogs and lizards that we don't even know about yet. We haven't discovered them or had time to describe them. And they're potentially going to be lost before we know about them." 
At the end of the maze, visitors can take a pledge promising to make small but impactful decisions to improve the environment, such as taking the bus, recycling whenever possible or simply raising awareness. This mindfulness supports the biodiversity and sustainability necessary for environmental conservation.
"Sometimes it feels like you're just one person," De Araujo said. "(Like) 'What difference is it going to make?' But we all know that it's in collective effort, and if you do it, any little step will count. Once you are aware, you want to make those small changes."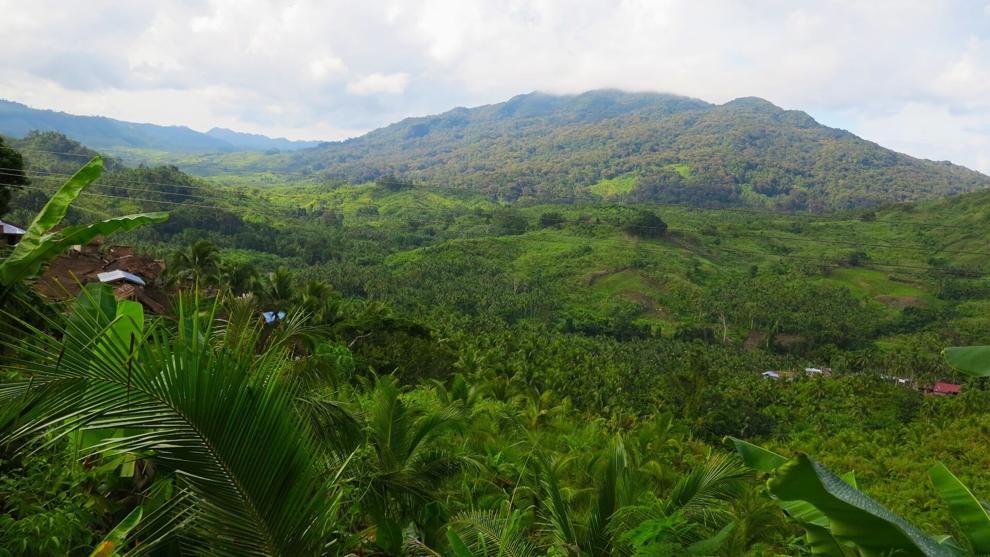 Siler said education is at the heart of understanding all of our conservation problems. 
"The sooner we can as a community ... start to change the way we live, the better," Siler said. "It starts with education and learning about how important diversity of life is on our planet. And that includes trees and plants that provide life for us as humans. That's why the exhibit (is) just creating a fun, inviting environment that is interactive that allows for all ages to hopefully get engaged a bit more with the incredible gift that tropical rainforests give to the planet and how precious that resource is." 
De Araujo said interactive exhibits are the future of museums. 
"We live in an environment now where people are looking for museums more," De Araujo said. "So, as passive spectators to more active and engaged spectators, they're seeking more out of their museums and Sam Noble is here to provide that. We are always looking forward to being there to engage our visitors the way that they want to be engaged, which is a more interactive experience."  
De Araujo said the exhibit is fun and lighthearted but it also highlights the very important issue of deforestation of a vital ecosystem.
"The exhibition, in a really kid-friendly way, will teach kids (that while) the rainforest is far away and is a small portion per se, it's the Earth's lungs," De Araujo said. "What is more important than that? It gives us life." 
The exhibit will be open until June 4, 2023. Tickets are free for OU students, $6 for children and $10 for adults.
This story was edited by Silas Bales and Emma Blakley. Nikkie Aisha and Teegan Smith copy edited this story.