Editor's note: Read this story in print in the February 2020 edition of the Crimson Quarterly magazine.
For biology sophomore Avery Amorosi, July 13, 2018, was a sunny summer day gone dark.
A missed call from Avery's father, Don Amorosi, brought her back to her home in Chanhassen, Minnesota, that morning. She feared something had happened with her brother, Archer Amorosi, who had anxiety, depression and ADHD. When Avery arrived, her assumptions proved true as she was met by a sea of reporters and officers with helicopters circling overhead.
"Officers were pushing me away as I frantically tried to get to the house, but they wouldn't let us get close," Avery said. "As they pushed us basically onto the highway, I remember the first thing my dad said to me was that he was gone."
In the wake of a tragic, destructive outburst, Archer had been shot and killed by police. He was 16.
Now, a year later, Avery attends OU after spending two years at Colorado State University. As Archer was an avid Sooner fan, Avery said it is the best way to honor his legacy.
"There was just something different about OU," Avery said. "I wouldn't be here if it wasn't for him, so I'm honoring him in that way."
Archer's connection to Oklahoma stemmed from his love of OU football. Growing up, he idolized players like Baker Mayfield and proudly filled his wardrobe with an abundance of OU sports gear. His love for the team went beyond a surface-level appreciation.
"Archer really felt for them and saw that they were more than just athletes," Avery said. "I think he tried to say that, but he never would actually express it since he didn't like opening up."
Archer's empathy for these athletes was based on personal experience. He was a student-athlete who feigned vulnerability with his family and friends regarding his inward conflicts, Avery said. Coaches, in this way, can play a pivotal role in helping to prevent cases like Archer's, as they sometimes serve as the frontline in recognizing symptoms.
This coach-and-athlete relationship is something OU's coaches and athletic department take very seriously.
"If a coach can see that there's a problem and be part of the team that encourages them to get help, that coach might be the difference between life and death," Avery and Archer's father Don said. "I would say if Archer's coaches could go back and retrace their steps, they would do it in a second — they just need to know how."
'Sports were kind of his everything'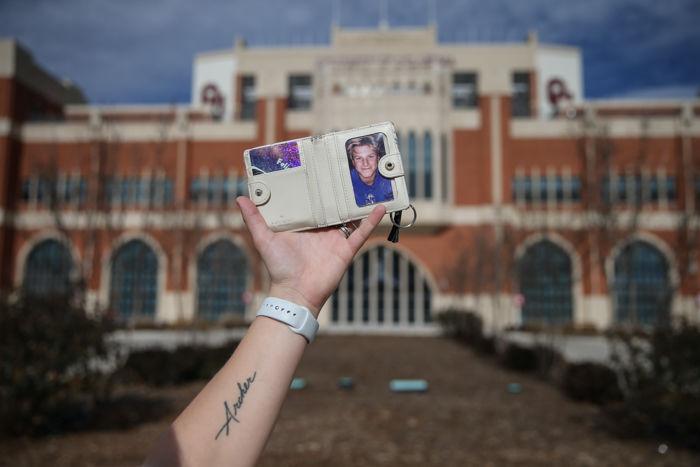 Don said Archer's condition became apparent when he entered middle school. Throughout his youth, Archer went through four therapists, each attempting to regulate his symptoms with different medication regimens.
"Try telling a kid whose coach says 'to play varsity lacrosse next year, you need to gain 20 pounds,' that you need to take an ADHD drug that will curb your appetite," Don said. "It doesn't matter what's going on between his ears — he's not going to do it."
In most cases, Archer found an outlet for the rage and restlessness he experienced through sports.
"Sports were kind of his everything," Avery said. "Not only was he really good at everything he tried, but sports also meant letting out his anger and frustrations. When he was on the field, it was like he was fully there."
But the combination of Archer's deep-set anxieties and not taking his medication caused him to get into situations where he would get angry, Avery said. The repercussions culminated in his premature death.
For those who knew Archer, the events of July 13 came as a complete shock. He was considered popular, compassionate and caring. People didn't notice his outbursts, and if they did, they would easily forget about it, Don said.
"Yes, he was the quarterback, the star of his baseball team, and a varsity lacrosse player ... but he also had the ability to put on a mask and hide a lot of his hurt," Don said. "I think that ability works against athletes that have severe mental illnesses."
It was ultimately Don's investment in mental health awareness that led him to start an organization called Archer's Aim after the death of his son.
Archer's Aim is a nonprofit organization that seeks to shed light on the mental health of student-athletes and be a resource for coaches and students around the world. The nonprofit's mission is to "increase the awareness and understanding of mental health and well-being by being an advocate for teens," according to the website for Archer's Aim.
"We raise money for three things: student scholarships for people that are willing to say they are dealing with a mental illness, mental health training for coaches and then contributions toward local initiatives," Don said. "Our goal is to educate people as much as we can."
'It's okay if you're struggling'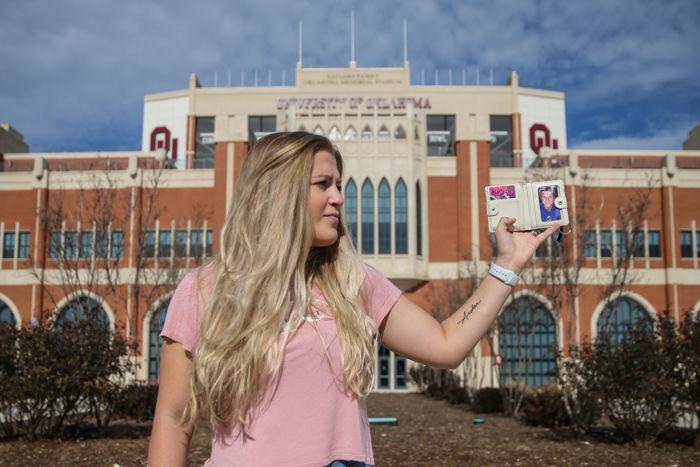 OU has been proactive about mental health even before Archer's Aim was founded. The organization specifically emphasizes the importance of mental health training for coaches as they influence players in different ways than parents, teachers or friends.
In 2004, OU athletic director Joe Castiglione hired sports psychologist Nicki Moore, who pioneered the Psychological Resources for OU Student-Athletes (PROS) program, according to Moore's biography on the website for Colgate University where she now works.
This program focuses on delivering the best mental health, sports psychology, assessment and career counseling services to OU student-athletes in order to support their efforts to achieve academic, athletic and personal success, according to PROS' website.
Cody Commander, director of PROS, said along with individual counseling sessions with athletes, he meets separately with coaches and athletic trainers several times a week. By reaching out to members of PROS and talking about mental health, coaches are able to positively impact the mental health of their players.
"Coaches are extremely involved in helping improve and increase mental health awareness within the athletics department," Commander said. "We have lots of coaches who will reach out and have us come out routinely ... to talk about mental health topics like stress management, healthy eating and sleeping, and improving confidence or self-esteem."
What many don't realize, Commander said, is how difficult it is for athletes like Archer to manage the pressure to perform along with personal issues they might face behind the scenes.
"There's tons of pressure to minimize your feelings and to play through pain, whether that pain is physical or emotional," Commander said. "Athletes want to expedite their healing process, which is why we have to let them know that this is their mental health and it's going to take a little bit longer than they want it to."
Archer's Aim, much like PROS, serves as a reminder of the importance of vulnerability and that student-athletes are not alone in their struggles.
"Through Archer, I learned that it's okay if you're struggling, but it's not okay if you don't reach out or talk to someone," Avery said. "I like how genuine our organization is and how the reasons for doing it are so real."
Avery said she and Archer were best friends and had been that way their entire lives. From catching waves to climbing trees, Archer was always up for an adventure.
This is the Archer that Avery wants people to remember.
To keep this happy memory alive, Avery now carries a picture of her brother in her wallet everywhere she goes. She also convinced her family to get tattoos of her brother's name — Avery's tattoo is on her inner left forearm in her father's handwriting.
"My sister and I got them together, and the whole time, people were asking me if it hurts," Avery said. "But I was looking at his picture and was sobbing — not because of the pain, but because he got a tattoo when he was 16, so I thought if Archer can do it, so can I."
Now, as Avery attends OU in Archer's memory, she hopes to not only honor him but also remind people of the Archer she grew up loving.
"I'm here now because I know what OU represented to him, and I want to do some of the things that he can't do since he's not here right now," Avery said. "I just hope people recognize through this that everyone can be affected by anxiety or depression, and we have to get better about learning about it."