Studying abroad, in a sense, is the perfect Instagram experience.
You see and immerse yourself in another country's culture, eat amazing food and interact with people across the globe you'd otherwise never meet.
The experience practically writes its own social media posts as you vacation from your everyday life.
But after spending two months in South Korea, I think the value of studying abroad lies in the experiences that don't make it to social media. The quiet buzz of a morning walk to campus, the moments between the action and bustle, and even the experiences you sometimes might want to forget. Without these experiences, studying abroad is just an extended vacation from your life back home.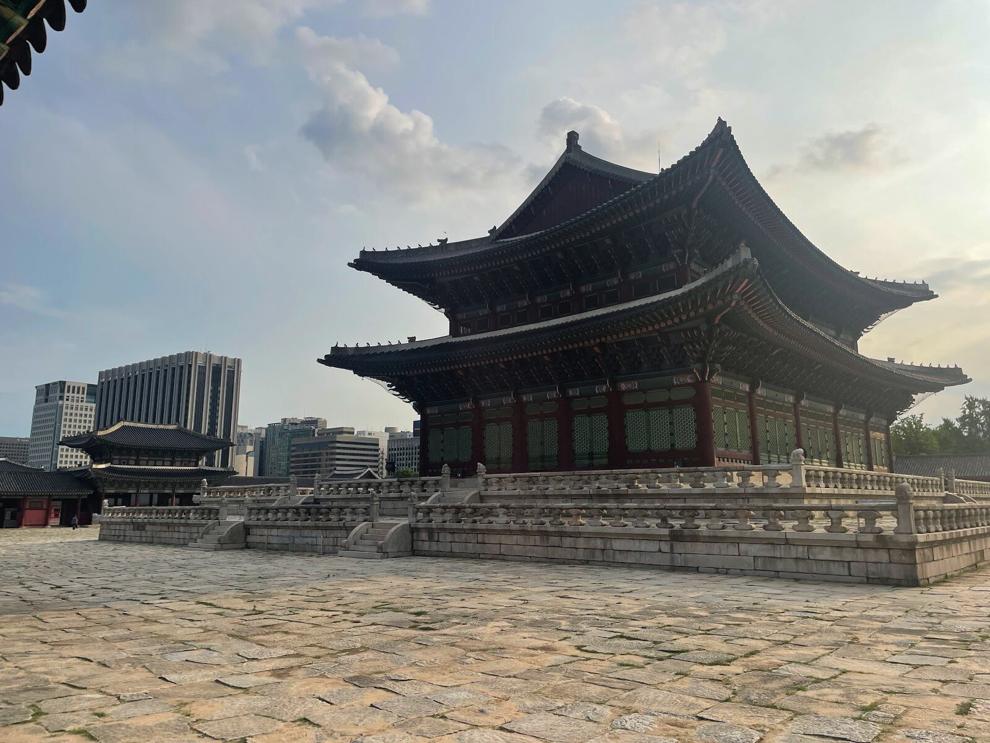 One of my favorite things in South Korea was my 20-minute morning walk to school. At 8:15 a.m., I would head out of the E-house dorm to make the trek up to Sungkyunkwan University. Seoul was already up in full force, about as busy as downtown Dallas on a Friday night. The train I would pass by multiple times on my morning walk would be packed with hundreds of people getting on and off every five minutes. A breeze cooled the morning before the sun warmed the city of innovation and pop culture, and cafes on all street corners bustled with customers.
Not a lot of people talk to each other in these moments. Instead, you are surrounded by the soothing sound of the wind, the smell of hot coffee permeating the humid air, the clicking of work shoes hitting the ground on the way to their offices and quiet buzzing of phones all around.
It's in these moments that I experienced one of the key takeaways from the trip: Life doesn't slow down when you aren't home. There is not a single hour of the day when there isn't something to do, see or experience.
On morning walks, I learned how to ask for directions, discovered which convenience stores were the best (which are more similar to Buc-ee's and any 7/11 in the U.S., even though 7/11 in South Korea was the best) and where I saw some of the most interesting people. Old couples going on their morning walks just like me. A young businessman running to the station to get to work on time. A middle-aged man savoring a smoke before he opens his restaurant.
In Seoul, there was always something to do or see, and while everything seemed so normal and planned, every walk was different, with something new to see each morning on my way up the hill to campus.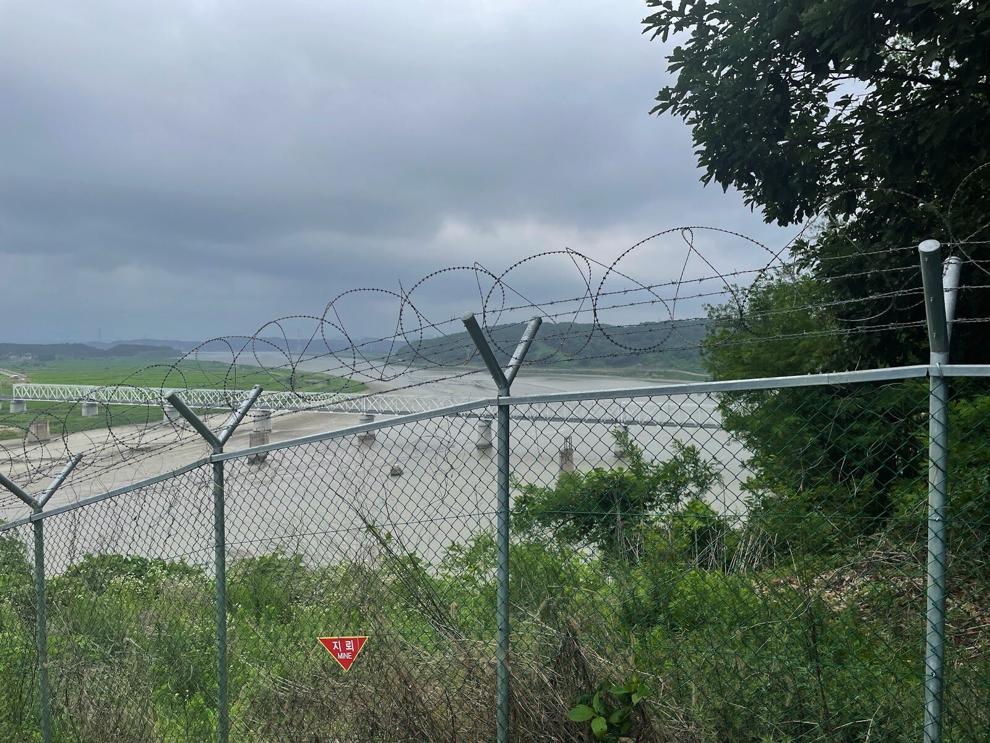 One Saturday, I decided to venture out to the Demilitarized Zone, the border between North and South Korea. After an hour-and-a-half bus ride through the countryside of South Korea, I was disappointed when I arrived because it was too foggy to see over the border, and I couldn't fully experience what I set out to see. However, on the same bus ride home, I realized that, while the destination wasn't what I expected, the journey was perhaps more interesting. I got to see the towns around the border and how they operate, often relying on local tourism generated by their closeness to the perceived danger of the border.
I found myself asking a friend, who is a South Korean local, if she was worried about North Korea. Her response put global politics in a whole new light and was the greatest takeaway of the day.
"Why would I be worried?" she said. "At the end of the day, we are both Korean, and I hope that we can find a way to reunite."
This was one of the most interesting times of the trip and helped change how I viewed the rest of my experiences in the country. I started the day expecting to take many Instagram-worthy border photos, but I left with greater clarity on the situation of the country's divide, despite the day's fog. I learned then that not every unique experience needs to have a post attached to it.
While social media often paints studying abroad as positive, many things I saw in South Korea made me reconcile what I always knew but maybe never recognized: Every place on Earth has problems, just like ours back in the relative comforts and freedoms of the United States.
South Korea is notorious for its disdain for the 2SLGBTQ+ community, and one Saturday in Seoul, I saw that firsthand. It was the day of Seoul's Queer Culture Festival, which I was surprised to learn existed when I stumbled upon it. The celebration took place on a plot of grass about half the size of a football field, with tents and booths, a small stage for live music and people dancing, talking and celebrating one another.
It was like we sometimes see in Oklahoma, a small but culturally rich celebration of those who may not receive a warm welcome in their broader community.
Hordes of police created a slim barricade between the event's attendees and the seas of protesters denouncing the 2SLGBTQ+ community. While local media outlets say protesters only slightly outnumbered the event-goers, the space they took up and the force they had was far greater. Their protest spanned multiple city blocks and included many churches, companies and families yelling at anyone who passed by.
Although I've witnessed some hate toward the 2SLGBTQ+ community in the U.S., the scale and fervor of it at this event eclipsed anything I'd seen or heard in my life.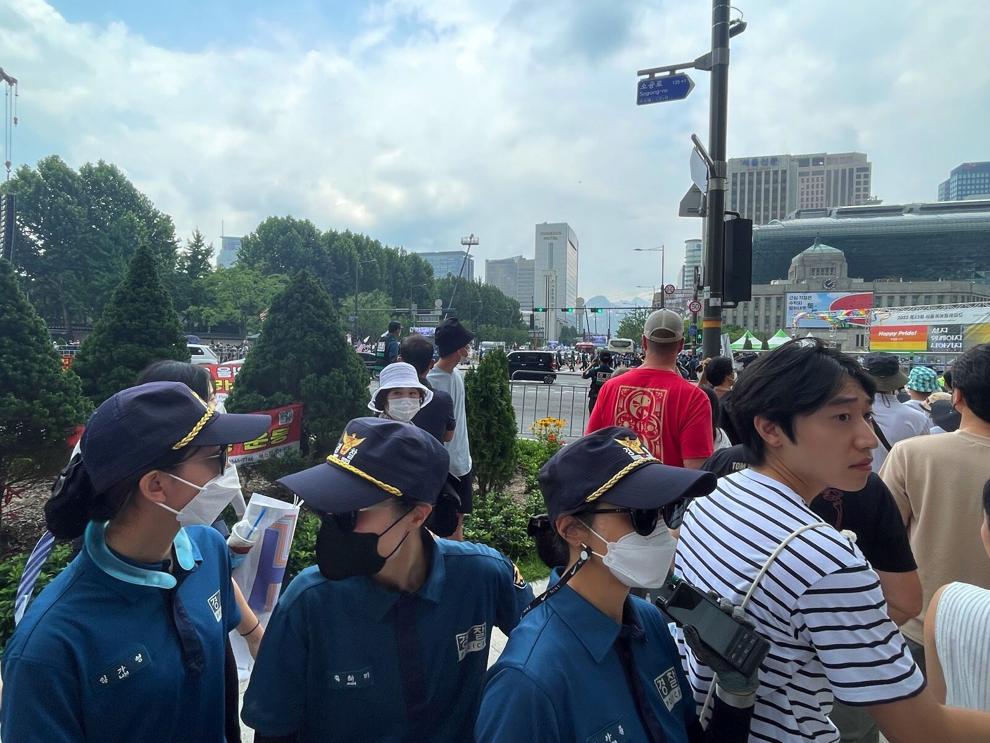 That crystallized the most important thing I learned abroad: There is no such thing as the perfect place. There is no utopia, no destination you can reach forever free of any trouble. The world has lots of room to grow, no matter where you go.
Traveling abroad is a wonderful experience, and I wouldn't trade it for the world. There is so much to see and so much culture to absorb, whether that be at an open-air market filled with foods you've never seen before or protests for the rights of 2SLGBTQ+ citizens. Whether you find yourself here in the states or abroad, the next time you step out of your comfort zone, look around and try to take in everything.
Not just the part that might end up on your Instagram page.
Silas Bales is a journalism junior at Gaylord College and culture editor with OU Daily.