The Campus Activities Council Film Series is hosting its fifth annual Student Film Festival this Wednesday to showcase the variety of OU filmmakers.
Film festival attendees will watch student submissions, be served dinner and partake in the awards ceremony, where eight awards will be presented. With submissions created for classes and recreation, the festival will include showings of music videos, documentaries, animations and more.
The CAC Film Series organized the event to give students the platform to have their work displayed to an audience on a large screen and to receive feedback. 
Judges for the event include OU faculty, such as Film and Media Studies professors and Vice President of Student Affairs and Dean of Students Dr. David Surratt, as well as Prairie Surf Media's Co-Founder and Co-CEO Matt Payne.
Some judges have already given feedback, while others will judge the films as they are presented Wednesday.
Josaih Galdean, biochemistry junior and CAC Film Series chair, and the Film Series executive team reviewed the films. Some judges have already given feedback, while others will judge the films as they are presented Friday.
"We have over 20 films that we're going to be showing, and we're super excited about all of them," Galdean said.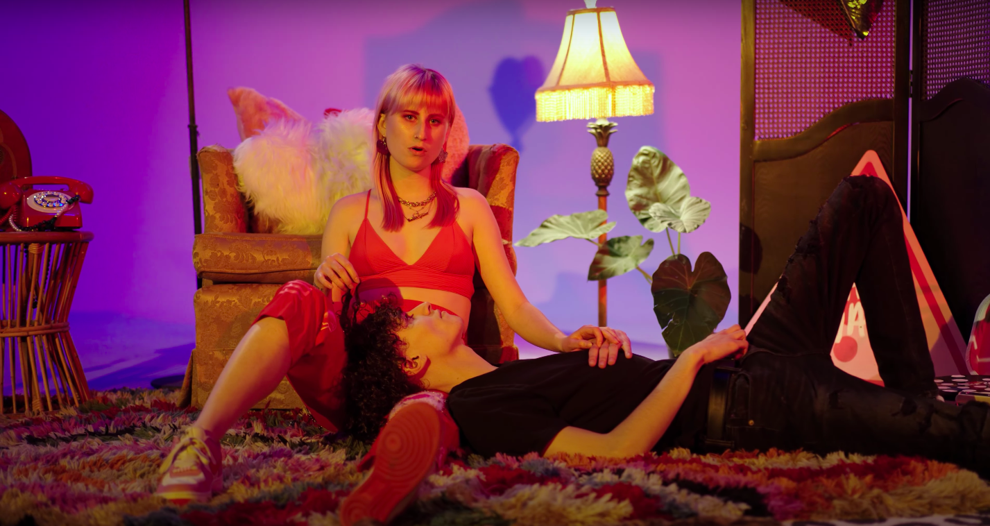 Sydney Nichols and Brenna Sawney, both creative media production seniors, submitted a music video for Oklahoma-based indie artist Heartspace's song, "our last night."
Nichols and Sawney completed the music video for their classes during the spring 2022 semester. During its planning process, the pair enlisted an entirely female crew to help put their vision together.
"We knew we wanted to have an all-woman crew because so often, we are shut out of spaces for being women," Nichols said. "I was never really confident in my abilities until I finally got to be in an above-the-line position and be like: 'I do have some talent, and I'm not delegated to be the runner this time. I actually did something, and I'm really proud of it.'"
Nichols and Sawney said women are often asked to complete odd jobs on sets, which drove them to take on their jobs as producer and director, respectively. Sawney explained that she and Nichols wanted to be the creators — the driving force of the project.
"I gained a lot of confidence knowing that I know what I'm talking about on set," Sawney said. "If people have questions, I can answer them. My ideas are valuable to be heard, and I love working with Sydney, as she's one of my best friends."
Nichols heard about the film festival through her position as chair of the CAC Concert Series. Nichols was talking to Galdean about the film festival when Galdean suggested that she submit a film.
"(The festival is) the perfect way to showcase a lot of student talent," Galdean said. "We don't have just CMP majors, we have a lot of people from every walk of campus. We bring in a lot of people, a lot of art and a lot of talent."
The event is not tied to a certain college or project, so all students are encouraged to participate in the Film Festival.
"One thing that Film Series believes is that we can bring together communities through film and movies, and the film festival is just one aspect of that," Galdean said. "It's a very inclusive aspect because rather than watching some director you don't know personally, you can be watching a friend and their work and see how much passion goes into creating a work of art."
Four weeks after submissions were due, Film Series is putting the final touches on the Film Festival, which will take place at 7 p.m. Wednesday, March 29, in the Oklahoma Memorial Union's Meacham Auditorium. The event is free to attend.
This story was edited by Silas Bales and Emma Blakley. Francisco Gutierrez copy edited this story.