Around 100 participants gathered outside Evans Hall at noon Tuesday wearing masks and holding signs reading "Our Leadership Fails Us" as a part of a push for strengthened COVID-19 protocols on campus. 
The rally was the main event of the second day of protests for OU Days of Action, which was organized to push administrators to add the COVID-19 vaccination to its list of required immunizations, enact a mandatory mask mandate in all indoor public spaces and publicize a legal rebuttal to Senate Bill 658 and Executive Order 2021-16. The group encouraged student participants not to attend classes and for professors to deny their labor to the university by canceling classes or moving them online.
On Monday, around 15 participants attended the Board of Regents meeting, with one reading aloud an open letter from the OU's American Association of University Professors chapter, demanding the university take action against the spread of COVID-19. The Days of Action website reads participants should make their voices heard after the rally by contacting the Board of Regents and sharing demands on social media by using #OUCovidWalkout.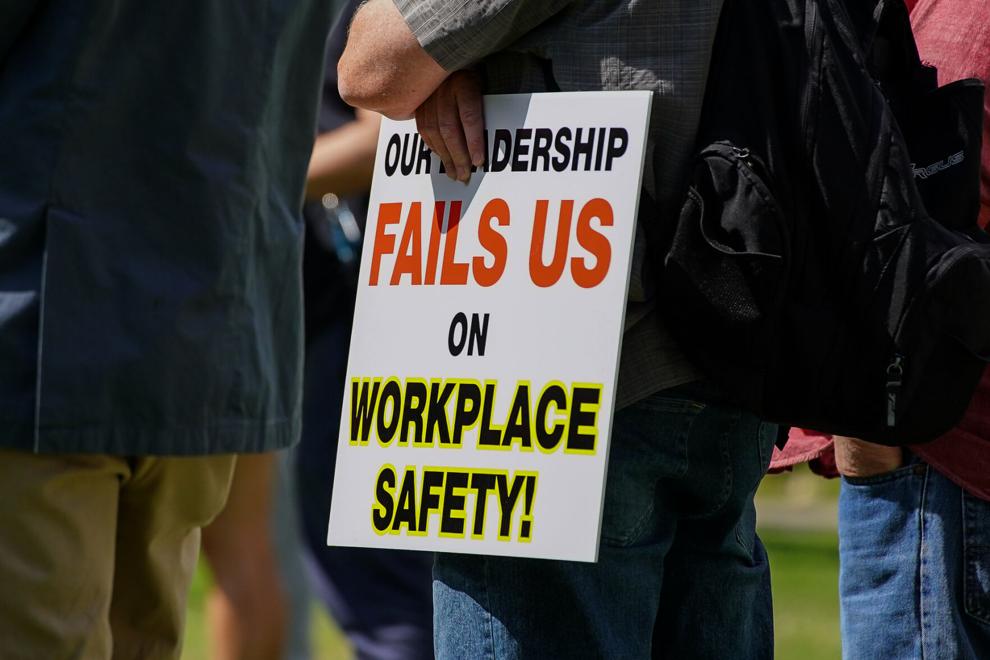 The speeches opened with comments on the national toll of COVID-19, totaling 676,000 deaths, from the perspective of a freshman student. Abraar Hassany, a history and economics major, asked the crowd to reflect on the COVID-19 pandemic's social impact. 
"Think of all that potential that's lost, all that creativity that's been lost, the diversity, that knowledge," Hassany said.
Hassany criticized the university for "refusing to do the bare minimum" by not requiring masks campus-wide.
"We can't pretend like it's over," Hassany said. "We need people to mask. We need people to get vaccinations. We need the university to listen. To be apathetic is to be dead. I want you to go out there and fight and be alive."
Susan Kates, an OU English professor and organizer of the rally, followed up Hassany's speech and thanked undergraduate students for attending. 
"I have never walked out on my students in 25 years of being a faculty member at OU," Kates said. "I've recruited lots of great teachers to come here, but I can't in good conscience feel like I can recruit people this year. The University of Oklahoma has done such a poor job on public policy."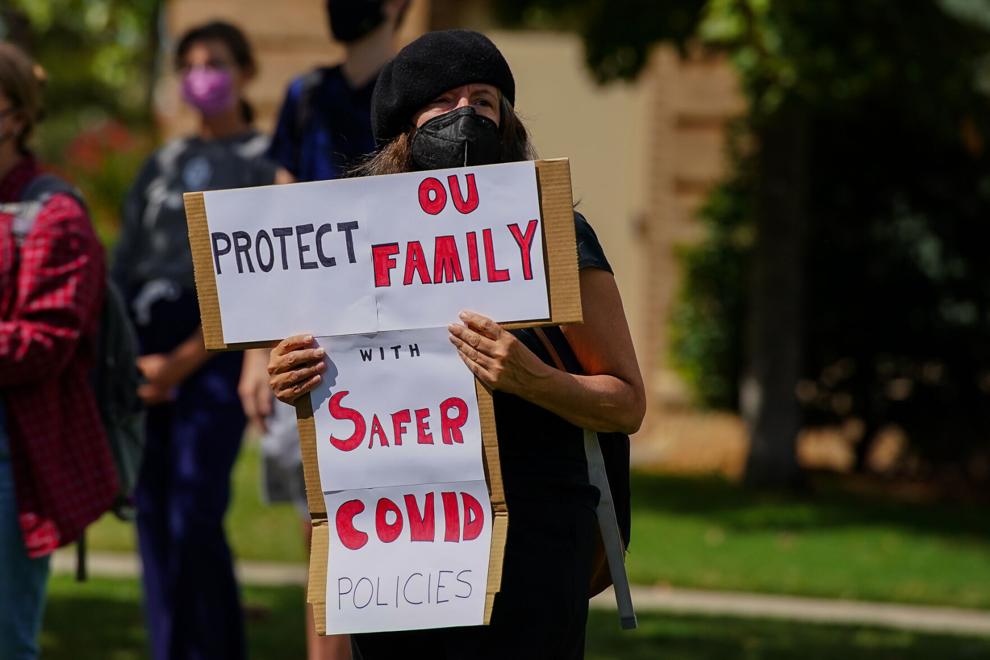 Kates said she believes many COVID-19 deaths have been avoidable and that masking and vaccination mandates could have prevented them. 
"Even dogs have to have all their shots before they hang out together," Kates said. 
Joseph Thai, the Watson Centennial Chair and a Presidential Professor of Law, followed up with a critique of OU's handling of Senate Bill 658. OU interprets SB 658 and Gov. Kevin Stitt's Executive Order 2021-16 as barring it from requiring masks on campus, though Thai and other OU Law faculty disagree with this interpretation.  
"SB 658 leaves OU the freedom to mandate masks anytime before or after anytime someone comes to class infectious. This fearful self-defeating attitude does not befit a flagship public university," Thai said. "State law does not prohibit OU from mandating masks, nor does state law prohibit OU from mandating testing or distancing. The law is clear as day."
Michael Givel, a political science professor and OU-AAUP president, said the walkout had "lots of energy" and an excellent undergraduate student turnout, but he questioned why President Joseph Harroz still has not expanded COVID-19 protocols.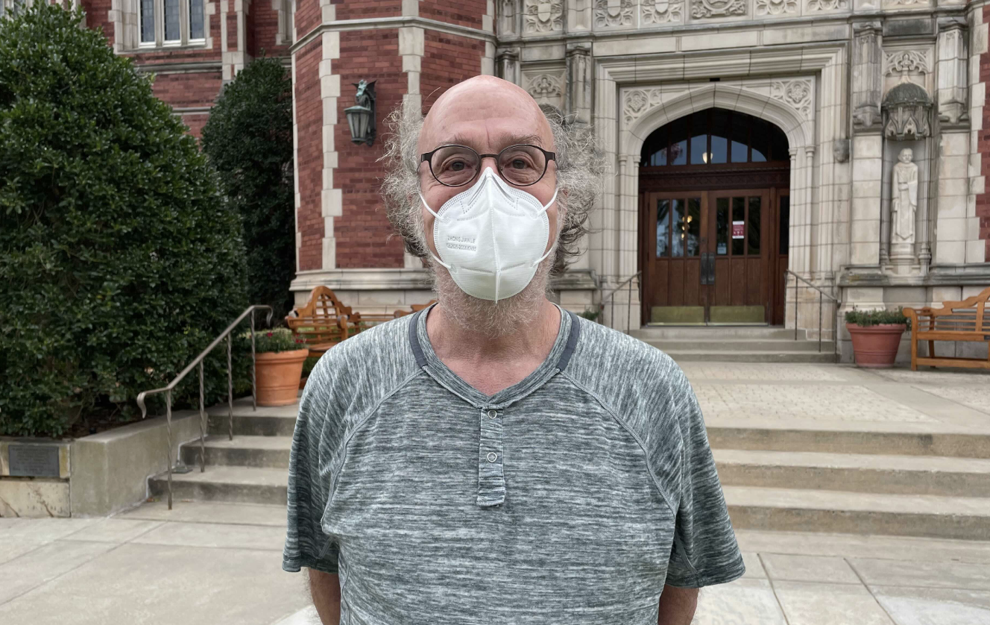 Harroz said on Sept. 9 administration would be meeting to discuss a university wide mask mandate, but OU Provost André-Denis Wright said in a OU Faculty Senate meeting the next week that administrators have no official plans to enact a campus-wide mask mandate,
"It's all fine and dandy to have slick public affairs with these videos," Givel said. "But are we going to lead? Or are we going to be fearful of donors and the governor?"