Just hours after the Sooners lost to then-No. 15 Texas Tech on Dec. 22, sophomore guard De'Vion Harmon returned home to Denton, Texas, for his four-day Christmas break.
On Dec. 23, the first day of Harmon's break, he rekindled his relationship with redshirt freshman Kansas forward Jalen Wilson, his former high school teammate at John H. Guyer. Harmon and Wilson, who live just 10 minutes from each other, watched another former teammate in Butler forward JaKobe Coles defeat Providence on TV.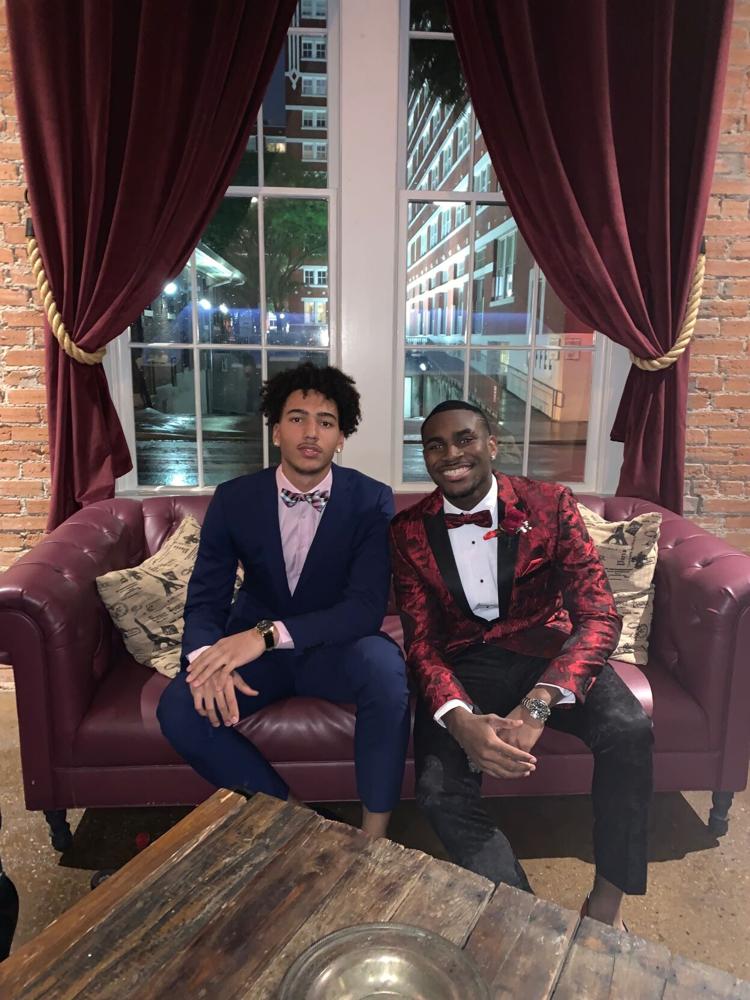 Harmon, who's third on the Sooners in points per game with over 10, will play against Wilson for the first time at the college level Saturday. The pair won over 120 games in their four-year high school careers, and were both highly touted four-star recruits out of high school. Wilson leads the No. 6 Jayhawks in points per game and rebounds per game, with 15.2 points and 7.8 rebounds. 
"He's been one of my best friends for a long time," Wilson said of Harmon in a Jan. 8 Kansas press conference. "We've known each other since second grade and it's been a long relationship."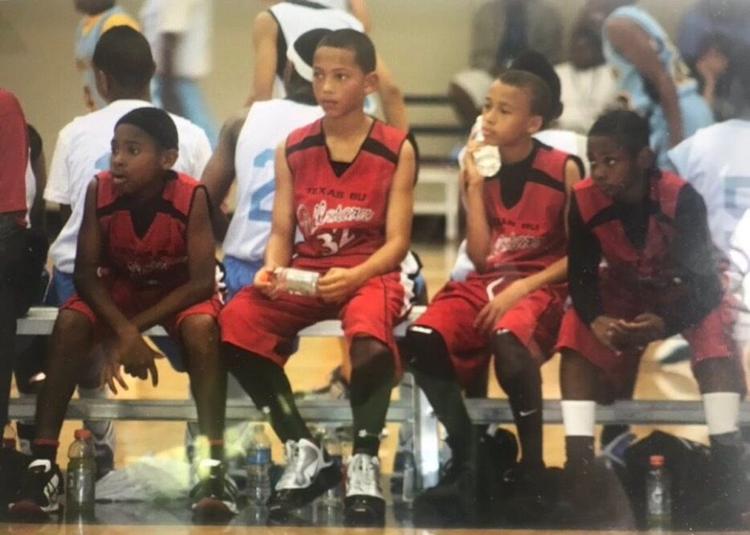 The pair met playing AAU basketball. Wilson also accompanied Harmon at SandersFit Performance Center in Dallas, Texas, where they worked out and played pickup basketball in preparation for the 2020–21 season during the outset of the COVID-19 pandemic. 
"It's going to be amazing for us to be back on the court together," Harmon said. "Obviously not on the same team, but us competing against each other. … It's going to be great to see him, going to be great to compete against him. 
"We went so many years — four-plus years competing with each other — so now it's going to be a different change competing against one another, but I'm ready for it, and I know he is too."
Although not on the same team, the duo had conversations about teaming up with each other, but Wilson, who was once committed to Michigan, signed with Kansas after John Beilein left for the NBA. 
"Most definitely," Harmon said when asked about if the duo talked about playing together in college. "When you go to war (or) go to battle with someone that often, that many times side-by-side, you often think about going to the next level together.
"At the end of the day it didn't happen, but the love that me and Jalen have for each other will forever and always be there. No matter what uniform we have on, (our) relationship goes far beyond basketball. But on Saturdays where we get to compete against each other, that's one of the things we probably dreamed of."
OU head coach Lon Kruger offered Wilson and Harmon early on in their recruitment, but Wilson didn't include the Sooners in his top-six teams, ending the potential team-up for the duo. 
Denton Guyer Seniors De'Vion Harmon & Jalen Wilson score 20 & 18 in a win vs. Euless Trinity. pic.twitter.com/0Yk1ITXyu8

— Prep Hoops Texas (@PrepHoopsTX) December 27, 2018
"They were together all the time," John H. Guyer High School basketball coach Grant Long said. "Their relationship was always so strong and they always cared about each other. No matter where they went, they're gonna keep that strong bond."
Though John H. Guyer is mostly known for its football program, Harmon and Wilson helped propel Long's basketball program to new heights. The pair's arrival made Long believe the program could contend with any other in the country.
John H. Guyer became a 6A team in Texas in 2014, joining the highest division in the state the year before Wilson and Harmon's freshman year. The team went 30-3 in their first year in 6A since 2011, and reached No. 18 in the national rankings by MaxPreps when the two were seniors. 
However, both Wilson and Harmon had slow starts to their college careers. Wilson played just two games before breaking his ankle in Kansas' third game of the 2019–20 season against UNC Greensboro. De'Vion averaged just over 7 points per game and shot a mediocre 36.4 percent from the field as a freshman. 
But Long wasn't worried about their slow start, and he checks in with them at least once a week over the phone to talk about their upcoming games. Now, Wilson is projected to be first-round draft pick and Harmon is excelling as a sophomore. 
"With their work ethic and their competitiveness, I just (don't) put it past both of them to make the league," Long said. "I didn't know the process of how long it would take each one of them, but I think they're both going to end up being professional basketball players. 
"It's just in their blood. It doesn't surprise me at all that both of them are going to have those opportunities."