Welcome to OU/Texas Week, where Norman's hatred of burnt orange will show up throughout campus.
Longhorn loathing found its first victim Monday morning: the Seed Sower statue.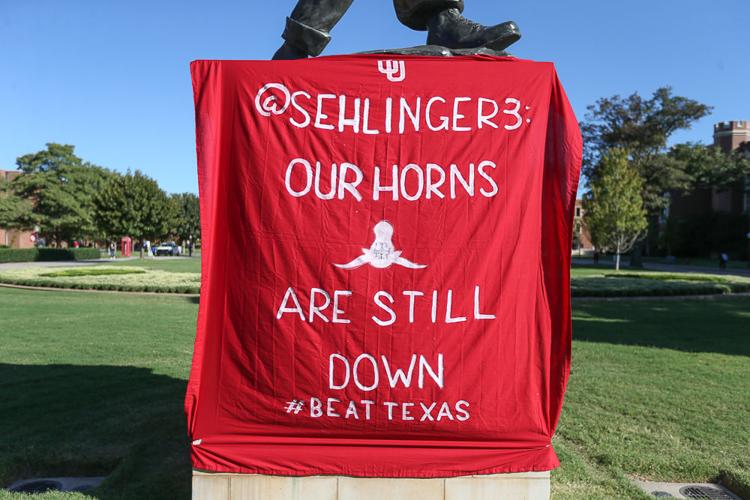 "@samehlinger3: OUR HORNS ARE STILL DOWN. #BEAT TEXAS," the sign reads.
The hatred isn't limited to campus, however. Lamar, an Oklahoma City based advertising company, put up an upside down longhorn on a billboard in the OKC area.
Happy OU/texas week!
(Apologies to @Eddie_Rado and his peace movement) pic.twitter.com/UcsGf4ZP4e

— Lamar of Oklahoma City (@LamarOKC) October 7, 2019
It's only Monday. More anti-Texas propaganda is sure to come.
The No. 6 Sooners (5-0, 2-0 Big 12) head to the Cotton Bowl for an 11 a.m. kickoff on Saturday against No. 11 Texas (4-1, 2-0 Big 12). The game will be broadcast on FOX.