Redshirt senior defensive lineman Neville Gallimore is ranked No. 2 on Bruce Feldman's annual college football "Freak List" for The Athletic. 
Last day of our countdown: Here are the 10 biggest Freaks in college football (included in here is the most remarkable development photo of an athlete from freshman year to senior year you'll ever see): https://t.co/JZci0P5W6o

— Bruce Feldman (@BruceFeldmanCFB) July 12, 2019
"He's down to 305 pounds from 330, but he bench presses 500 pounds and squats 800. He cleans 405," Feldman wrote. "The most impressive number of all is that he clocked a 4.76 in the 40."
On OU strength and conditioning coach Bennie Wylie's Insagram story on Wednesday, Gallimore was squatting 585 pounds, which according to Feldman is not his max.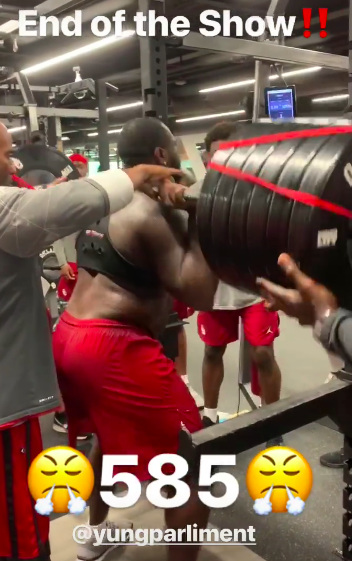 Gallimore has appeared in 38 games as a Sooner, and has started in 24 of them. He racked up 50 total tackles, 5.5 tackles for loss, three sacks and two forced fumbles in 2018.