Former Oklahoma defensive end Charles Tapper announced his retirement from football on Monday in a Facebook post.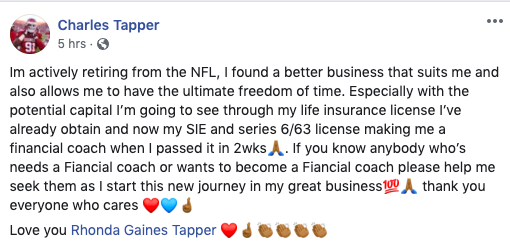 Tapper was on the Dallas Cowboys from 2016–17, and was later signed by the New York Jets in 2019, but was battling injuries. In his Facebook post, Tapper talked about wanting to become a financial coach.
"I found a better business that suits me," Tapper said in the post, "and also allows me to have the ultimate freedom of time."
The Baltimore, Maryland, product was a three-year starter under former coach Bob Stoops from 2013 to 2015. He finished his career with 24 tackles for loss, 13.5 sacks and five forced fumbles. 
The fourth-round pick was a two-time All-Big 12 First Team Selection, despite only playing his first year of football as a junior in high school.