Two new plots are marked out in Heisman Park, with one being just south of Sam Bradford's statue and and the other being south of the five statues. A source within the athletic department told The Daily the plots were for 2017 Heisman Trophy winner Baker Mayfield and for 2018 Heisman Trophy winner Kyler Murray. It's unclear which plot is for which former Sooner quarterback.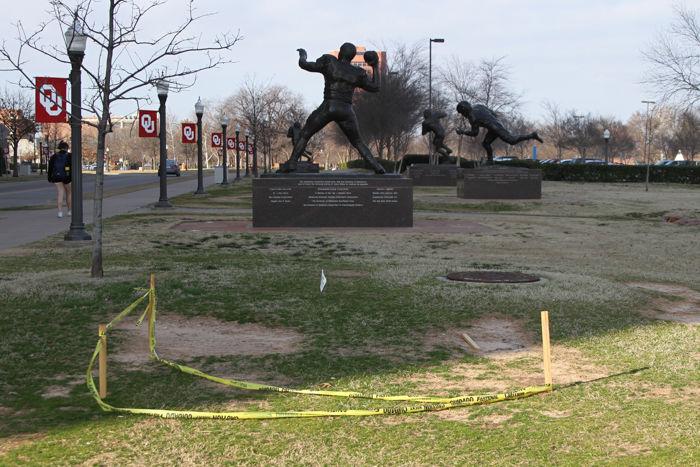 In a request for proposal the university posted online in September, Oklahoma's athletics department was seeking bids for Heisman statues for Mayfield and Murray, as well as a Selmon brothers statue.
According to the request for proposal, Mayfield's statue is expected to be completed this spring, Murray's is expected to be completed by spring 2021 and the Selmon brothers' statue in fall 2021. The source did not confirm when either statue will be unveiled, but did say that two statues would not be unveiled in the same year.
Mayfield started for the Sooners from 2015-17 and led the Sooners to two College Football Playoff appearances, three Big 12 Championships and threw 43 touchdowns in his 2017 campaign. Murray followed the next year by leading Oklahoma to another Big 12 title and College Football Playoff appearance.
If Mayfield's statue is completed by September's timeline, then it should be ready to be unveiled this year, possibly at Oklahoma's spring game on April 18. Their statues will join former Sooners and Heisman winners Billy Vessels, Steve Owens, Billy Sims, Jason White and Sam Bradford.