In a cold arena in Edmond, Oklahoma, Jeff Milne leans back and lunges forward, sliding along the ice, to throw a curling stone as he teaches others the game he's become passionate about while getting his doctoral degree in meteorology at the University of Oklahoma.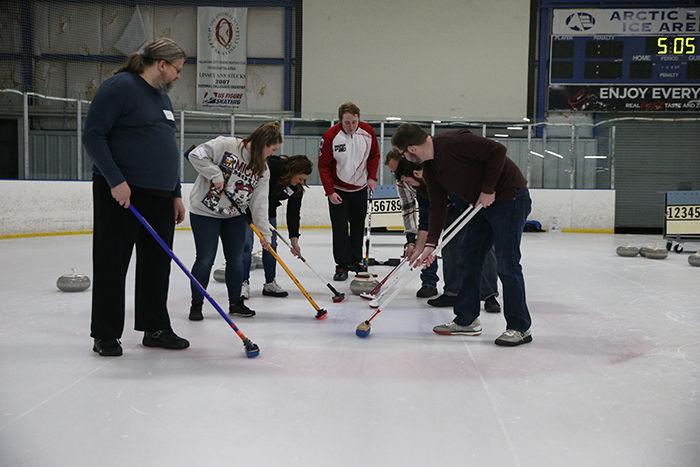 In PyeongChang, South Korea, in this year's winter Olympics, four average guys from the United States made history playing the same sport Milne and 14 other students at OU play on a weekly basis, when they brought home the country's first gold medal in curling Feb. 24. Curling, the Olympic sport where a player slides a 40-pound stone down pebbled ice while teammates sweep in front of it in the hope of getting it to stop at the perfect spot in or around the house at the other end, isn't just played in the Northeast and upper-Midwest. The Sooners are curling, too, and they will also have a shot at history as they're headed to the collegiate national championship.
It's a unique sport with players who aren't the typical Olympians — they look more like regular people than elite athletes, and they're playing a strategic game.
"When I was looking for colleges, I wanted to see if it was an option to curl in college, and I also wanted a warmer climate, and those are not two things that go hand-in-hand," psychology sophomore Noah Gordon said. "Except here."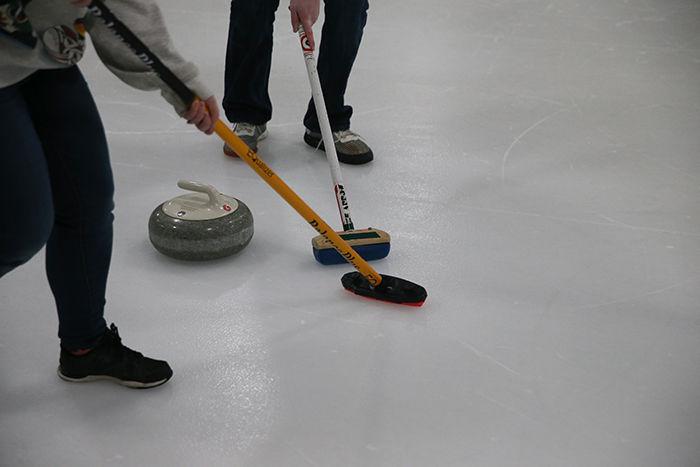 ***
Nearly three years ago, when Milne told his friends he had started curling, some thought he meant with weights to work out his biceps.
But what Milne's friends didn't realize was that the OU Curling Club would go on to be currently ranked No. 3 of the 31 teams listed in USA Curling's merit point standings. The top 16 teams are invited to nationals, which will be held in Eau Claire, Wisconsin, this year. This will be Oklahoma's third straight appearance.
"Everyone thought it was cool," Milne said. "They didn't realize we had a team, I guess."
Besides going to the national championship in Wisconsin, the team goes around the country to curl. This travel isn't cheap, though, with Milne estimating he spends about $700 on curling each year. The team does get some funding from the university, however, specifically through the Student Government Association.
Casey Cascio, an intercollegiate athletic administration doctoral student, has been on the team for four years and says he's seen more of the country through curling than he has through anything else.
"Not a lot of clubs would travel as regularly as we do, but it's for athletics," said Edward Thorn, international security studies sophomore and another member of OU's curling team. "It's also really fun because you get to go somewhere and represent your university, which is pretty neat."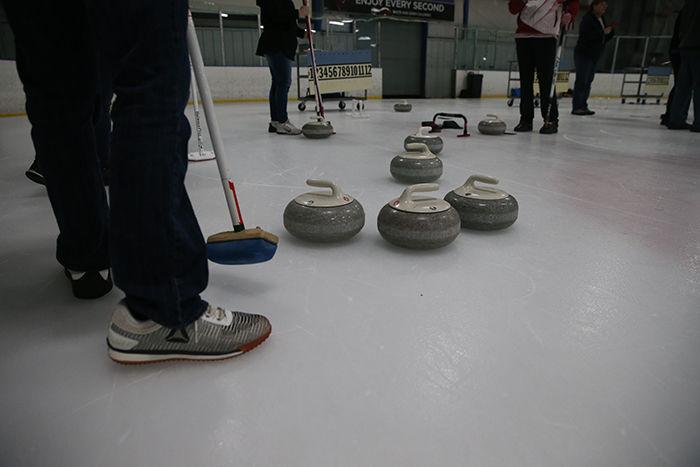 ***
There's a curiosity factor to curling, and Warren Hansen, a business development consultant for the U.S. Curling Association who formerly worked for Curling Canada, thinks people are interested in it because it's "chess on ice" — there's a lot of strategy to it.
He and the U.S. Curling Association are working with NBC to get more televised curling on an annual basis, and he believes college curlers, like Oklahoma's team, could play a big part in helping the sport grow in the United States.
Of all the Olympic sports, curling is arguably the most accessible for anyone to try out at any stage in their life. It made its return to the Olympics 20 years ago, which has also helped its growth in the U.S.
"What the Olympics did, it brought a television presence of the sport, even though it was once every four years, in the United States that hadn't existed before," Hansen said. "And so all of a sudden it spurred a lot of people to kind of go, 'Hmm, what's that? I don't know anything about that sport. And where did it come from?' And I think that has been the impetus that got the ball rolling downhill."
That's how Heather Claxton, the special programs coordinator for the Oklahoma Curling Club, got into curling after watching it on television with her husband. In 2014, the two decided to try it, and that's when they came to their first Learn to Curl with the Oklahoma Curling Club. They've been curling ever since.
"When you see people in other sports, they just have a certain look about them. They're very fit, or to be in that sport they had to start out at a very young age," Claxton said. "In curling, it just looks like — it's a normal person, it's a normal average Joe that comes out and can do the sport. So it makes all of us normal people just think like, 'Oh, we can do that.' And the cool thing about curling is that you can."
Every year, the Oklahoma Curling Club also puts on Learn to Curl events, some of which are given by members of OU's team. In a non-Olympic year, Claxton said they have a Learn to Curl about three times a year, but in Olympic years they have eight at their home rink — the Arctic Edge Ice Arena in Edmond — and five at the Devon Ice Rink in Oklahoma City.
Some see curling as a sport that anyone could do, but when they come to a Learn to Curl they find out it's not that simple.
"It looks easy," Milne said "But it's much more difficult than it looks."
***
When people think of where winter sports are played, they rarely think of Oklahoma. People are typically curious about the OU team because of where they're from, but their reaction is never negative because curling is too polite of a sport.
Being polite is part of the spirit of curling. It's why every game begins and ends with a handshake and a "Good curling." It's why, in adult curling clubs, the winning team will buy the losing team a beer after a game, or why college teams will eat a meal together. It's why you can applaud your shots and the other team's shots, but you don't cheer when they make a mistake — it's part of the culture that unites curling.
Linguistics and Spanish sophomore Ellie Holder said being a part of the team is surreal. The team is playing to win, but they don't take themselves very seriously.
"I thought it'd be funny, and so me and my friend were like, 'Let's join (the curling team) as a joke," Holder said. "And then here we are, it's been a year and a half, and it's still a joke, but it's getting progressively funnier but in a different way."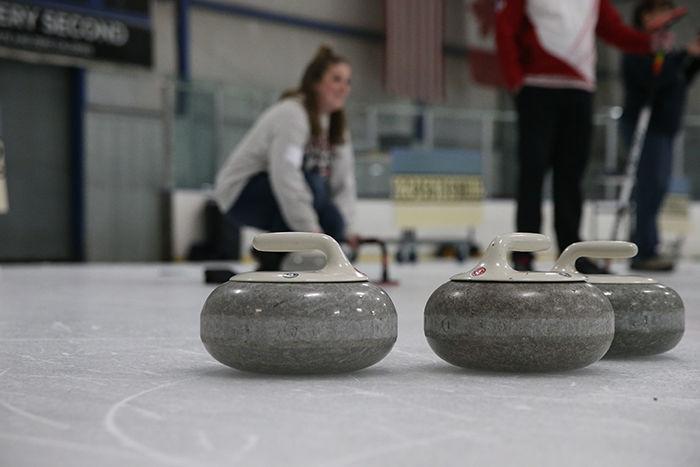 If they're lucky, the Sooners could end up on a Cinderella story-style run like that of the U.S. Men's Olympic Curling team. After a bronze finish in 2006, the men came in last place in 2010 and second to last in 2014. In PyeongChang, they won America's first gold medal in curling.
Regardless of the outcome in Eau Claire, curling has given the OU Curling Club members the chance to represent their university, the opportunity to travel the country and the ability to develop a passion for this obscure winter sport.
"It's odd. It's random," Cascio said. "But it's so much fun."