Catherine James is similar to many other busy students at OU. She stays busy taking classes, working for the school's student-produced newscast and maintaining friendships.
As a creative media production senior, James hopes to produce newscasts or work as a news correspondent in the future.
"I just want to have a positive impact on society on a national level," she said. "The way I can do that is by being in journalism and telling other people's stories and also telling my own story when I can."
However, several factors make James different from the typical college student.
James is a 31-year-old mother. She juggles the responsibilities not only of school, but also taking care of her daughter, who was born with CMV, or cytomegalovirus, which results in profound hearing loss in both ears and neurological damage.
And James is transgender.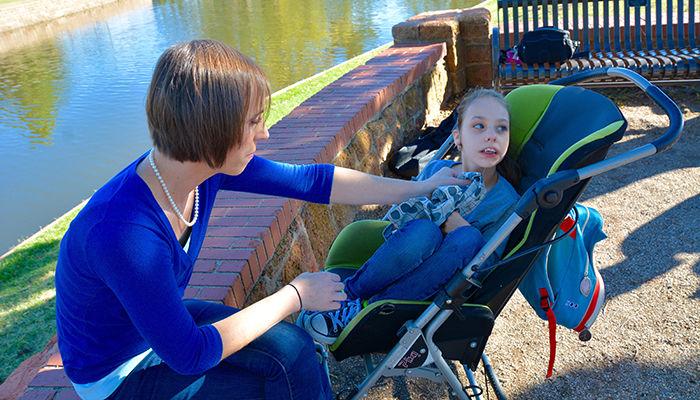 ***
Her struggles with gender and path to becoming a woman have been a convoluted journey that began when she was a child in Bethany, Oklahoma. Then, she was Christopher or Chris.
"I've had gender issues since I was five or six years old, and between all of it I just got lost and derailed," she said. She began trying on her sister's clothes at that age, but her father sent a hard and fast message that it was not okay.
Throughout elementary school, middle school and high school, James was forced to suppress her true identity. In those years, she "floated around," trying to find somewhere — anywhere to fit in.
"Most of my teenage years I would cry myself asleep just praying that God would change my body, that God would fix things and make things right," she said.
For years, James went back and forth about the idea of actually transitioning. Two years ago, she was still in the middle of that process.
"I was still kind of wrestling with the idea, and I thought that I could never do it," she said. "You know, my dad … I suck at makeup … I still looked so masculine … it would never work. I was in a lot of despair, and I didn't think it was possible."
But then she had a realization.
"One of my biggest motivations in the end was asking myself: 'What is my biggest regret?' before I transitioned, and it was that I hadn't done it 10 years ago," she said. "And what hardened my resolve was that I don't want to be another 10 years down the road and say, I wish I did it 20 years ago. Or die and just be like: I never lived."
***
James began taking estrogen pills and testosterone blockers on Sept. 5, 2014, when she was 30 years old. To her, this date is "almost a second birthday."
Last spring semester, she arrived at school in a form-fitting sweater, skinny jeans, purple eye shadow, blush and a womanly figure. Plus pink Chucks, something she had always longed to wear.
"Everyone was fine. Even before my name was changed, I talked to my professors on the very first day, and they called me Catherine from day one," she said, adding that she has not experienced any negativity or prejudice because of her gender on the OU campus.
Kami Day, a women's and gender studies professor at OU, said she has heard similar opinions that the campus is an accepting environment for transgender students.
"I think it's getting a lot better," Day said. "I was at a prayer vigil the other night for LGBTQ people who have died. One young transgender man spoke about how he was treated bad at high school, but once he came to OU, he felt pretty safe here."
Now that James' physical appearance matches her inner feelings of self, she has gained confidence, improved friendships and is a happier person, according to her and those that know her.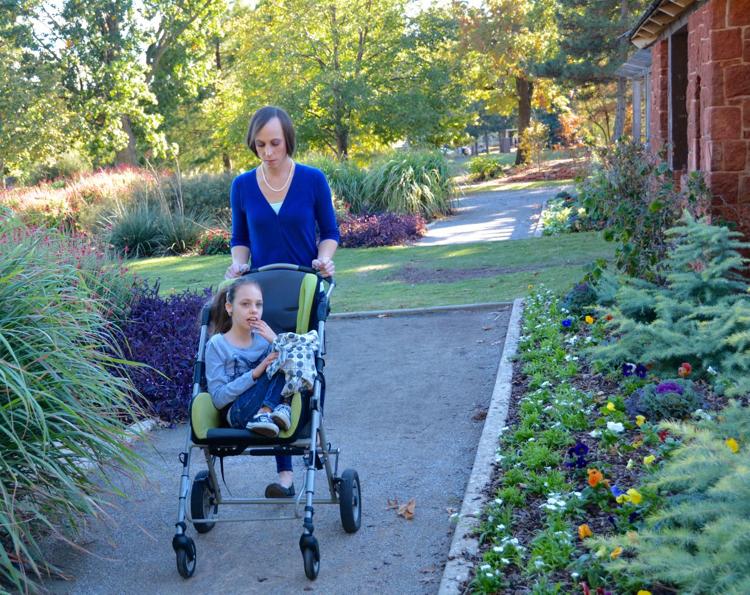 Joey Stipek, a journalism senior who interned at The Oklahoman with James, describes her as "infinitely a lot happier" and said her transition hasn't changed the strength of their friendship.
"It's pretty much the same. Nothing's really changed. When she went full-on transition, it was a little awkward at first, and it was a bit different to get used to, but now it's just the same it ever was," he said. 
Even her traditional and conservative father has accepted her new identity as Catherine, his daughter.
"He just sort of laughed and said, 'I can't believe you felt that you couldn't tell me all of these years that you struggled with that. You've always seemed sad, and you would never tell me why,'" she said. 
***
Though James has found acceptance in her personal life, the broadcast news industry is not so readily embracing of those who don't fit its mold. In the current climate, where women on TV are often judged on physical appearance, one can only imagine the adversity a transgender woman would face.
James got her first taste of these challenges at her audition for the university's student-produced newscast, OU Nightly, as an on-air talent this fall.
Each applicant's recording of a short news brief is sent to a panel of judges outside of the OU Nightly staff, who judge students on presentation, look, voice and writing skills.
Comments on James' look and presentation were highly critical.
"Severe hair style and glazed eyes not pleasing. Not stylish."
"Not an appealing look at all."
"Needs to think about working behind the camera."
"I have to be honest: I don't think America is ready for a Trans anchor."
The final comment initially surprised James, but she said she won't let discouragement hinder her ambitions.
Mike Boettcher, a veteran network news correspondent and journalism professor at OU, has mentored Catherine in her broadcast news endeavors.
"When I got into the business there were very, very few black reporters and Hispanic reporters," he said. "But all those barriers came down. It took decades for white America to not give a damn that the presenter in front of them was someone of color."
Boettcher said the transgender issue will take time, but that it is the new frontier of change in American society.
"This is not going to be a fast process for Catherine," he said. "It is not going to be an easy process, but it is a process that is happening. Every day, bit by bit, another brick in that barrier is coming down."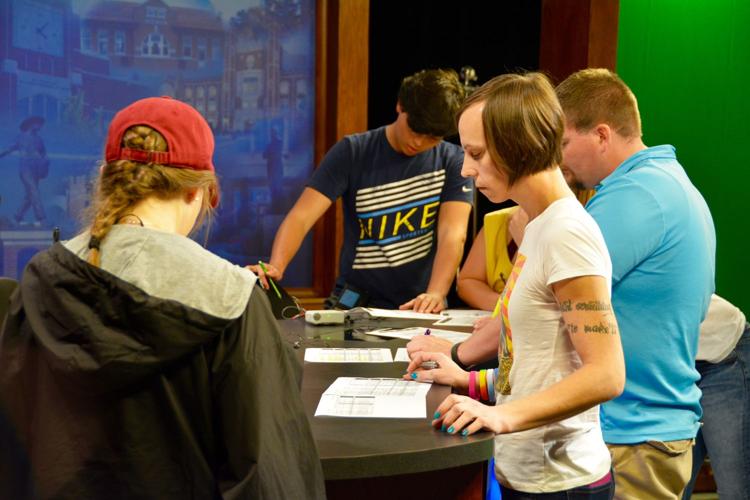 ***
In 2007, LA Times Sportswriter Mike Penner made headlines, announcing he was transgender in a newspaper column.
"Under the headline 'Old Mike, new Christine,' Penner explained that he would soon assume a female identity and byline, a decision that followed 'a million tears and hundreds of hours of soul-wrenching therapy,'" a 2010 LA Times article said.
Penner was Christine Daniels for over a year before becoming depressed and returning to his male identity in 2008.
Then, in 2009, Penner committed suicide.
Now, six years later, Eden Lane is considered the first transgender reporter on mainstream television and has experienced success in the broadcast news industry.
In 2008, Lane covered Colorado's gubernatorial elections, which turned into a regular hosting and reporting role at Colorado Public Television, according to a 2015 People Magazine article.
***
In James' opinion, the most important effort for trans people to make is to be visible members of the greater community and active participants in society.
"I guess the more people meet transgender people and realize we are just people and not crazy weirdos trying to do something strange, the more people will realize that's not the case," she said. "We're just normal people living our lives like everyone else."
A 2011 report from The Williams Institute estimated that only 0.3% of adults are transgender in the United States.
Many Americans have never seen a transgender person before, Day said.
She has experienced the way education transforms people's perspectives first-hand in the women's and gender studies class she teaches every semester at OU.
"Every semester, I see more acceptance of gender non-conformity," Day said. "Then they go out into the world, talk to families and friends, and they make a difference. Students who are learning are going to make the world better."
For James, "the time is now" for her to pursue her career, and she is ready to take it on, challenges and all, she said.
"There will always be people saying that America isn't ready for pretty much anything," she said. "But I think the person who said America is not ready is just dead wrong."