People see the floats in the parade, returning alumni, boards on the South Oval, the Homecoming Bash and Rah! Rally, but what they rarely see are the people behind the scenes who pull homecoming together.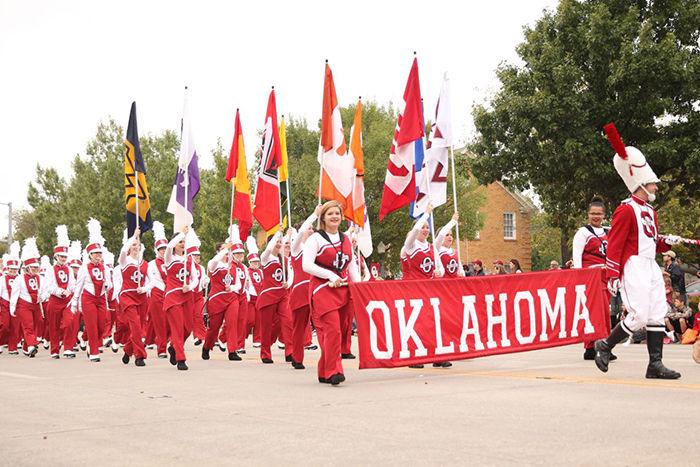 The preparation for this year's homecoming began just one month after the 2015 homecoming. Nick Marr, letters senior, was elected as the Campus Activities Council homecoming chair and began to organize and plan as much of the next year as possible. However, there was only so much they could do until the date of the game was released.
"We got that in late July, early August," Marr said. "We have a lot that develops as it goes along."
As the executive committee planned, they also took concerns and recommendations from students during Community Advisory Board meetings.
"Those are great. I'd recommend them for everything on campus," Marr said. "You can ask people who maybe had nothing to do with planning, 'What did you think of this?' That's your audience."
Some of the things addressed in those meetings were the organization pairing process, individual participation for students not in a group and the Homecoming Bash.
This year, CAC also kept safety in mind following the 2015 Oklahoma State Homecoming accident, where four people were killed.
"That was one of the first things that came up in the conversation about the parade," Marr said. "That's just working with the city on all of our plans, working with the police on all of our plans, holding it up and turning it every which way."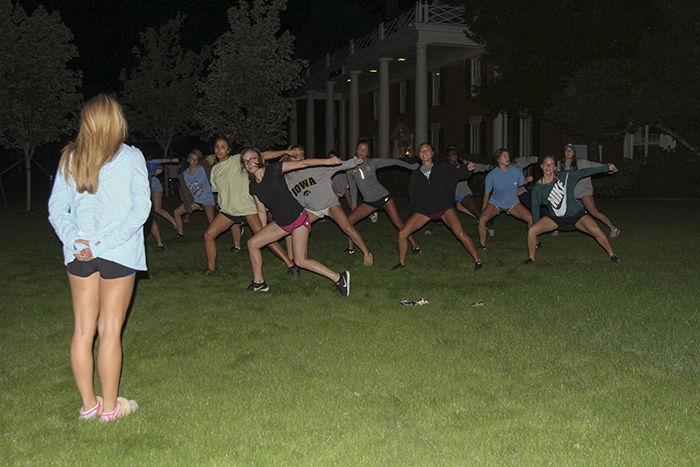 When school began in August, competing organizations began work on choreographing the Rah! Rally and designing boards, floats and banners.
However, according to the 2016 Homecoming Representative Handbook, participants cannot commit more than 15 hours to their projects. The groups also work with time constraints: no activity between midnight and 8 a.m., and homecoming activities should not go past 10:59 p.m., according to the handbook.
"We definitely stuck to all of the rules because that was drilled into my head from day one," Pi Beta Phi homecoming chair Katheryn Stokes said. "It was just kind of ... what can I do to make this more efficient during that 8 to 11."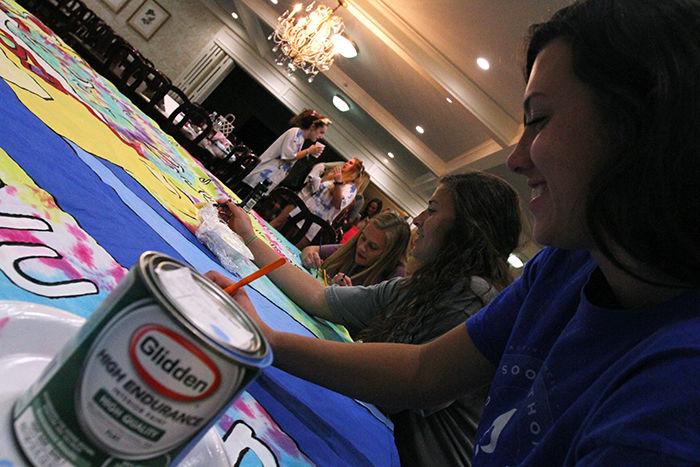 Each group's projects are coordinated efforts. Pi Phi worked with Sigma Phi Epsilon, Student Government Association and the Asian American Student association to coordinate supplies and space to practice.
Each group is assigned a faculty or staff member 'guide' who monitors meetings, helps to resolve disputes and makes the process go smoothly, and making sure the group stays on track with handbook rules, Marr said.
This year, CAC implemented a Thousands Strong Campaign to raise money for organizations that did not have enough funds in their homecoming budgets.
"When you have these new organizations — these smaller organizations — a lot of them, especially if it's their first time, haven't budgeted for homecoming," Marr said. "The last thing that should keep anybody away is money. This is one of the oldest (and) my personal ... favorite thing on campus, and the last thing I want somebody to say is, 'we were going to do it, but we didn't have any money.'"
Groups must consider chalk, paint, pomping — stuffing tissue paper into sheets of chicken wire — supplies, wood and other materials — for homecoming preparations.
One of the biggest surprises of working with other organizations was the amount of supplies the other organizations already had, Stokes said.
"There was a group that had chalk (and) there was a group that had window paint," Stokes said.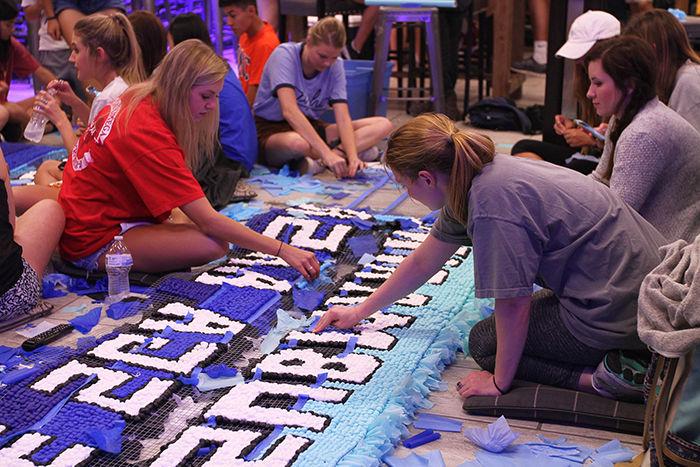 Pi Phi, Sig Ep, AASA and SGA held pomping parties where their members could eat, drink and pomp.
"It was like a mixer, almost, with four organizations you'd usually never have access to outside of homecoming," Stokes said. 
Another group that contributes to planning homecoming is Class Council. The council is responsible for class banners, boards and T-shirts which are available every day of Homecoming Reunion Week, as long supplies last.
Class of 2017 Event Director Kendal Nichols said the council and CAC have worked together to co-program homecoming, and it has been great. 
But it does not end there. CAC has multiple executive boards and chairs working with homecoming, including the Concert Series chair Henry Unterschuetz. The concert series is responsible for organizing the Homecoming Bash.
"Everyone's wanted to do it, but the real push was we have these great events. We're trying to open them up, make them more inclusive and open to individuals, but we didn't have anything that was just for that," Marr said. 
However, Marr and other members of the Homecoming Committee work with the athletic department in order to prepare for the announcement of Homecoming Royalty during halftime of game day. After the announcement, the week is essentially over.
That is, until they have to begin planning for next year.
"It is a long, long process," Marr said. "Right after it's over, we go ahead and start the process for the next one ... There's just so much to it."