In the summer of 2018, an introverted incoming freshman from Owasso, Oklahoma, got out of her car and gazed at the towering presence that is Couch Center. She took a breath and entered the bustling corridor to her assigned room. 
Her OU experience had just begun.
Caroline Sparks, now a rising sociology and public relations junior, said she couldn't have imagined then the impact she would have in her first two years at OU. 
For the majority of her life, Sparks said she was told the best leaders were the loudest people, while introverts like Sparks got pushed to the back. However, she said she made sure this wasn't how her story would be told.
"When I was a freshman, I was scared to talk to upperclassmen who were involved in the same things I was," Sparks said. "When you do make those connections and you make yourself known, it makes it easier down the road."
Before anyone had the chance to minimize her voice, Sparks said she was already getting involved and striving to leave her mark on campus and on everyone around her.
Sparks said she is now involved in Camp Crimson and Gaylord Ambassadors, and she's an intern for the Gender + Equality Center. She was also named a McNair Scholar.
Through this engagement in student organizations, she said she learned her true first lesson on campus.
"Care about everything you're involved in," Sparks said. "You can be easily exhausted if you are spending time on a project that you don't truly care about or that you don't think will improve your community. Choose people and clubs that you think can make a difference."
Sparks was drawn to the community service aspect of her student organizations, which pushed her to further her involvement. She said she took the time to ask herself how to make a difference in the community.
"What is going to bring me energy? What is going to motivate me to do things for my community?" Sparks asked herself. "I wasn't hesitant to get involved, but sometimes people with my personality get pushed to the back, so I just tried to make myself more known."
Sparks said this determined mindset helped build her into what many students see today — a leader who won't be pushed to the back.
While her resume has seen a clear boost from her involvement in a long list of student organizations, Sparks said she hopes her efforts have had an impact.
"I hope if anything I have been somebody people can come to with anything," Sparks said. "I hope my impact in the last two years has been one of empathy."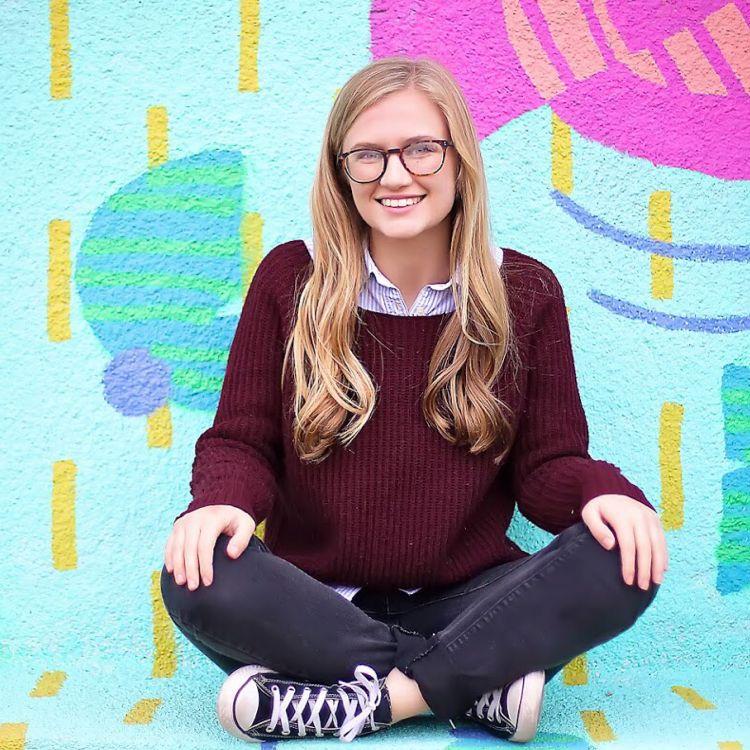 Bridgitte Castorino, assistant director of student life and Sparks' supervisor for Camp Crimson, has had a front-row seat to Sparks' impact. Castorino said she has felt this impact firsthand.
"Anytime I meet with Caroline, I leave with a sense of peace and added confidence," Castorino said. "Anytime a human can do that, it's a special gift."
Castorino also acknowledged many student leaders on campus might not fully realize the effect they have on those around them. She said she wanted to make sure Sparks wasn't in that category.
"I hope she sees how amazing she is and that she does see the impact she is making," Castorino said. "She deserves to see the impact she has already had."
Sydney Brown, another rising public relations junior, said she has felt Sparks' care and has been motivated by her.
"(Sparks) cares about everyone," Brown said. "She's super passionate about what she is involved in and she serves as an advocate for everyone."
Brown said she met Sparks last summer and since then has been motivated by Sparks' leadership abilities.
"She's such a strong leader," Brown said. "When I see her lead, it makes me want to be a better leader." 
Brown also said she admires how quickly Sparks will stand up for others.
"Caroline is always one to stand up," Brown said. "She stands up for what's right and speaks out against it."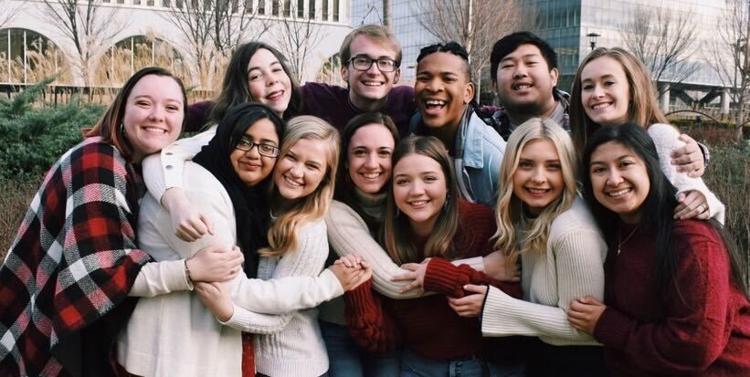 Sparks' story at OU is only half-finished. She said she is looking forward to the next two years with hopes of getting to know more people and appreciating those she already knows.
"A place is a place, but what makes OU special is the people," Sparks said. "A campus is a campus, but without the people doing the work, it is not the same."
These people are what Sparks said she believes makes these four years so special to her.
"I feel like college is the only time you'll have this many people supporting you," Sparks said. "I want to embrace all those people that are there for me and I want to be there for them too."
Sparks said she has a piece of advice for all introverts about to begin their story on campus:
"Embrace it, the world needs introverts," Sparks said. "Don't let anyone tell you that you have to be a loud person to be a good leader. Good leaders are good listeners."