Oklahoma orders $235M in cuts amid slip in oil, gas prices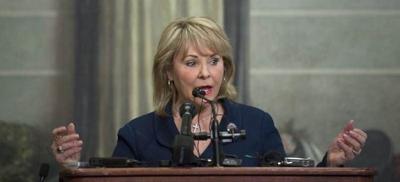 OKLAHOMA CITY (AP) — Oklahoma finance officials have announced an additional $235 million in cuts amid the slump in oil and natural gas prices, saying schools, prisons and other state agencies will have their budgets slashed by 7 percent for the rest of the year.
Public schools alone will have nearly $110 million cut from their budgets for the fiscal year that ends June 30.
State Secretary of Finance Preston Doerflinger (DOR'-fling-ur) ordered the cuts, warning lawmakers about the seriousness of the state's finances. Lawmakers are facing a $1.3 billion budget hole for the upcoming fiscal year, which Doerflinger says could result in cuts "right through the bone."
Collections from every major source of revenue in Oklahoma have fallen short of projections amid a slump in oil and gas prices, prompting the mid-year reductions.