Nearly all of the several hundred Airbnb rental properties in the Norman area are booked the weekend of Sept. 16, when OU hosts Ohio State for the first time since 1983. And due to high demand for accommodations, rental prices for Friday and Saturday have shot up.
Airbnb is an alternative form of travel accommodations that allows guests to stay in a local residents' homes in their destination city. The host can choose how much of his or her space to make available to the guest, whether it be the entire home or just a single room.
Airbnb host and OU alumnus Sam Eiser said he rented out his three-bedroom house for $750 per night this upcoming weekend, more than triple its normal rate. He typically increases the nightly rate for home football games from the usual $200 to $500, but was able to get an even higher price for this weekend, he said.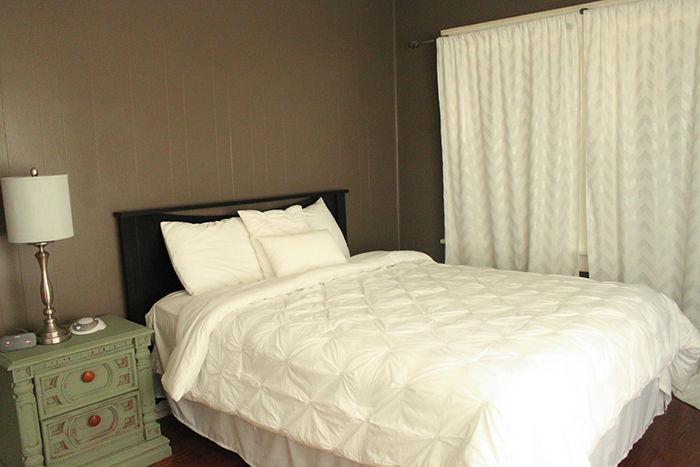 A renter booked his home for Ohio State weekend after it had only been posted for about a week, Eiser said.
"As soon as I posted on Facebook that I was doing this, one of my Beta (Theta Pi) brothers contacted me and said he had to have the house that weekend," Eiser said.
Other Airbnb hosts also said they increased their rates for this weekend, including Olivia Sharp, who said she was charging double her usual rate. Sharp said the property was booked the day after she posted it to Airbnb's website.
Airbnb tenant Erinn Gavaghan just recently started renting her property in July, and said she wished she would have increased the price for this weekend, but did not do so because of her lack of experience with the rental process.
"That was a little bit of a learning curve for us because we clearly didn't price it high enough," Gavaghan said. "I'll just say that the person got a bargain, and we have since raised our rates for the other home-game weekends."
Despite price increases, those who choose to stay in Airbnb rentals said there are several advantages over hotels.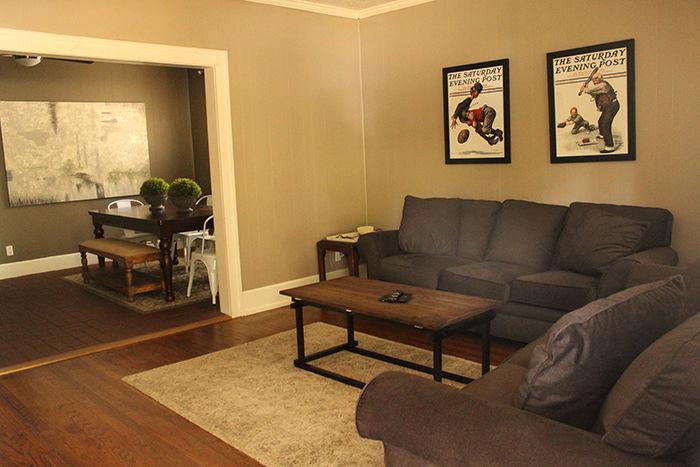 Eiser's guest, KJ Little, said he chose to rent the 1,500-square-foot Airbnb home for the weekend so his whole group of 10 friends could stay together.
"I just like the fact that it's a house," Little said. "You can do what you want with it. We can cook out with it. We can entertain. And the prices are better than getting three or four hotel rooms, honestly."
Gavaghan's guest for the Ohio State game weekend, Tom Hammer, said he has used Airbnb in various locations for four years.
"I've had really, really good experiences with (Airbnb)," Hammer said. "I think it is a cool way to kind of actually see what life is like in the place where you're going to visit instead of just staying in a hotel where the experience is kind of manufactured, where it can be very similar from place to place."
Hammer, a recent alumnus of Ohio State who lives in Seattle, said this will be his first time visiting Oklahoma.
"I'm looking forward to the game first and foremost," Hammer said. "From what I know about Oklahoma, I'm sure it's going to be a really fun weekend in Norman. I think it's going to be fun to come and experience the energy in the city that day."
For OU vs. Ohio State weekend, we're devoting our whole staff to coverage of the game and the events surrounding it. For all you need to know: oudaily.com/ohiostate.