Located in Oklahoma City, Scissortail Park opened Sept. 27. Here are some ways to spend a refreshing day outside or take a study break from your midterms in the park.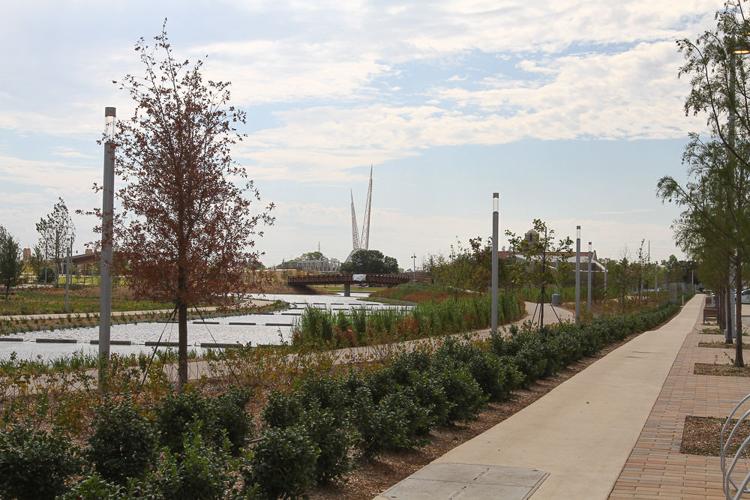 1. Running and walking trails
Scissortail Park has many paths for runners or those looking to take a leisurely walk outdoors. The trails wind throughout the park from the Scissortail Boathouse to the main lawn.
2. Dog park 
Scissortail Park offers a new place to bring your furry friend. A small enclosed space within the park, the dog park has separate sections for big and little dogs. It also includes doggy water fountains.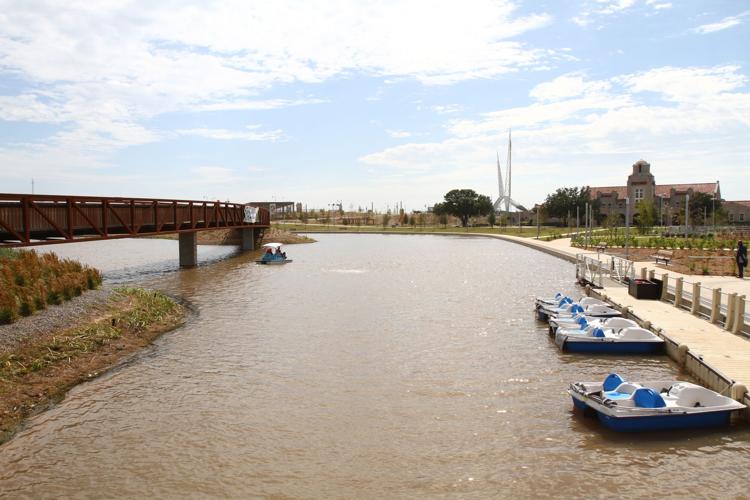 3. Scissortail Boathouse
The boathouse provides paddle boats to rent, and visitors are encouraged to bring their friends or dates to enjoy time out on the lake. The boathouse also has concessions and a shaded patio. 
Boat rentals are $12 for a total of 45 minutes. The boathouse is open 3–7 p.m. Wednesdays and Thursdays, 3–8 p.m. Fridays and 11 a.m. to 8 p.m. Saturdays and Sundays.
4. Food and drink
At the moment, craft beer bar The Patriarch offers an extensive drink menu, and Taco Hop serves several street-style tacos and other specialties from local chef Timothy Abell. 
Coming soon to the park is Spark, a cafe that will have a menu of burgers and fries, as well as salads and sandwiches. Spark is set to open in the spring of 2020.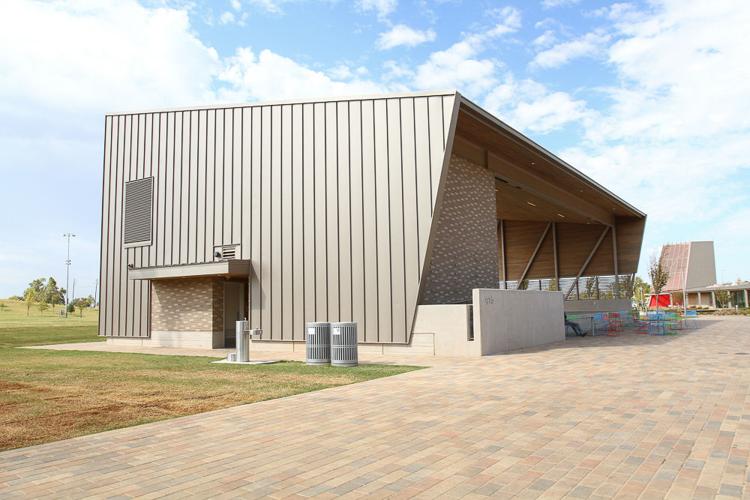 5. Love's Travel Stops Stage and Great Lawn
The northern section of the new park includes a stage that will hold concerts and other events, providing visitors with an outdoor space to hang out and enjoy music. The stage looks out onto a lawn that seats 1,500 guests reception-style or accommodates up to 25,000 people standing.
6. Event Pavilion
Located in the southeast corner of the park, the Event Pavilion contains a covered picnic area and a seasonal outdoor roller-skating rink. In addition to hosting Scissortail Park's sponsored events, the pavilion may be rented for private events.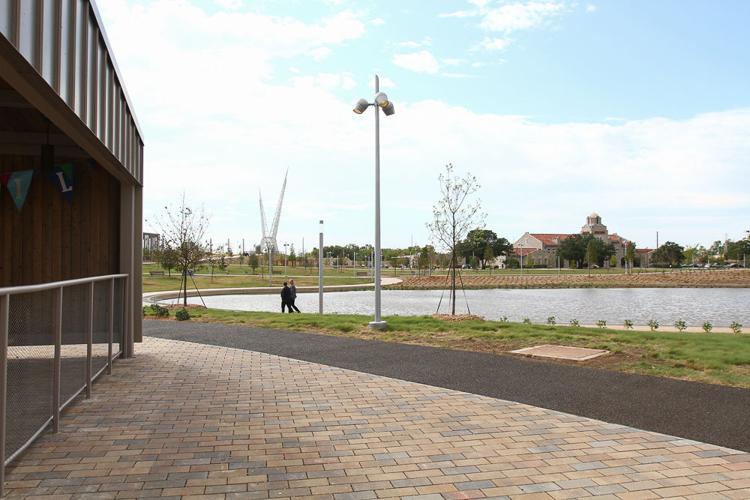 7. Fall Market
Looking for a place to find the perfect gourd? Scissortail Park will host a Fall Market every Saturday in October. 
Visitors will be able to shop different vendors and mingle with area farmers and businesses. Products include local honey, handmade soaps and pottery. Some of the vendors will sell food as well. 
The market's hours are 9 a.m. to 1 p.m., and it is located near the Love's Travel Stops Stage and Great Lawn within the park.
 8. Garden Trellises
Designed for small events, the Garden Trellises can be used for weddings, receptions and informal gatherings. 
There are a couple located in the park — one on the south side, and one on the north. When the trellises are not used for events, visitors also can enjoy the space for quiet reading time or simply a peaceful afternoon in the park.
Future plans for the park include an extension of the grounds. The current park spans 40 acres, and in 2021 it will expand another 30 acres.
Scissortail Park is located at 300 SW 7th St. in Oklahoma City.