Attention, OU family! Fall is upon us. Well — not quite. But, a cold front and a few rainy days is enough for me to start carving pumpkins and pulling out my fall recipe book.
So, if you're ready for sweater weather and craving fall-inspired desserts, check out The Daily's recipe for fried apples — a festive twist on a southern classic.
Spiced Fried Apples
These fried apples are sticky-sweet with a hint of warm spices. Decadent and easy to whip up, these apples make the perfect ice cream or pancake topping for a cozy day in.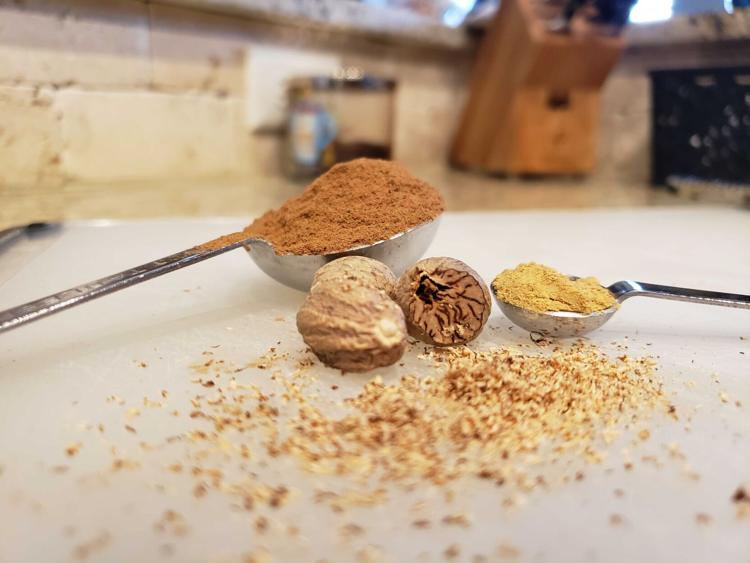 Ingredients:
4-5 medium apples (granny smith, golden delicious or whatever you happen to have around)

Juice of ½ lemon

1 tbsp cinnamon

¼ tsp ground ginger

1 pinch of nutmeg, this is powerful stuff

1 pinch of salt, to bring out the sweetness

4 tbsp (½ stick) unsalted butter

⅓ cup white sugar

⅓ cup packed brown sugar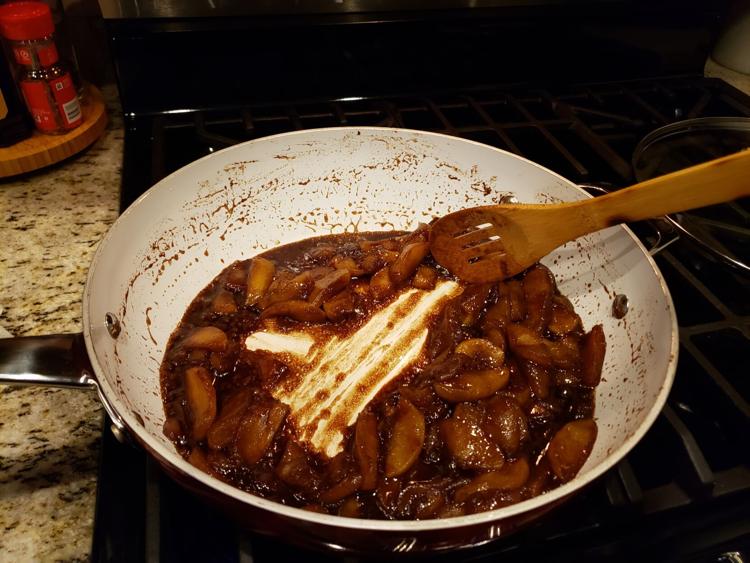 Instructions:
Add the juice of ½ lemon to a large bowl, then fill about ¾ of the way with cool water. Set aside.

Wash apples.

Peel, core and slice apples. Check out The Daily's tips for safe knife skills.

Place sliced apples into lemon and water mixture to prevent browning. 

Mix both sugars, salt, and spice in a small bowl.

Place a large non-stick pan over low-medium heat on a stovetop or hot plate.

Add sugar and spice mixture and butter to the pan. Stir frequently until butter melts.

Add 1-2 tbsps of water to the pan until mixture is smooth and totally combined.

Drain apples and add them to the butter mixture. Stir.

Cover and cook at a low simmer for 10-15 minutes or until apples are tender. Stir every 5 minutes.

Once the apples are tender, remove the lid from the pan. Continue to cook at a simmer while stirring and allow the butter mixture to reduce to a syrup-like consistency.

When you can drag your spoon through the mixture and leave a trail, remove the apples from the heat.
  13. Let cool. Top with whipped cream.